Almost everyone, outside of North Korea, thinks that the Democratic People's Republic of Korea (DPRK) will eventually collapse and be absorbed by South Korea (Republic of Korea). But no one knows when and how this would happen. Will there be a coup (if so, by who)? Will Donald Trump successfully court North Korea and deploy troops at its border with China? Or will the US, out of its impatience and aggression, finally take out North Korea's nuclear facilities with tactical strikes, igniting Korea War II?
Meanwhile, theories about Korea's unification breeds political and military conspiracy from all locations both on and off the political spectrum. Most South Koreans think that the end of the DPRK is certain, but even more worry that the economic cost of reunification would lower their standard of living. I once attended a conference in Seoul where a panel of architects were discussing whether they should keep or destroy the giant statues of Kim Il-sung and Kim Jong-il in Pyongyang, like how statues of Lenin disappeared after the fall of the Soviet Union. To them, the reunification of Korea is inevitable.
The 38th parallel—the straight line that divided Korea in 1945—was conceived around midnight on August 10 based on a small wall map of the Far East about thirty-six hours after the atomic destruction of Nagasaki. It was proposed by the Americans, accepted by Stalin, and included in the terms of surrender of Imperial Japan on August 15th. It is the same line that Russia and Japan had considered when discussing the possibility of dividing Korea between themselves in 1896, and then again in 1903.1
Put in place after the Korean War (1950–1953), the Korean Demilitarized Zone (DMZ) is located almost exactly along the 38th parallel. Contorting that straight line into reality took the lives of more than two million people. It was geography, however, with its power to embed itself into the future, that won the war that ended in a stalemate and a truce. We can understand this phenomenon through the lens of Pungsu-Jiri (Feng Shui geography, in Korean), the belief that the shapes and characters of land determine the fate of the people living there.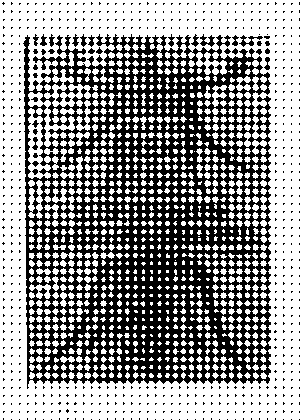 The Korean people have not had the right to determine their own future for more than a century now. Colonization began in 1895 when Japan defeated China to gain political control of Korea. It then became the protectorate of Japan in 1905, and after Japan defeated Russia, was annexed until 1945. The winners of World War II—the Americans and the Soviet Union—rather than letting Korea to liberate itself, divided it and occupied each side. They wanted to impose their own will and interest upon their war bounty, just like they did with both Germany and Vietnam. Korean peninsula was turned into a collaboratively designed buffer zone that predestined and defined the Cold War.
While Germany and Vietnam have reunited, the Cold War still lives on in Korea. The DMZ is its living artifice. There's a legend in Korea that the Japanese drilled a series of long iron rods into key points in the Bukhansan Mountains behind Gyeongbok Palace in Seoul; as a kind of acupuncture to block the flow of Korean metaphysical power. The DMZ is like an imperialist voodoo needle that has been inserted into the body of Korea. It can mesmerize and cast an awful spell over the entire national territory, one capable of inciting unexpected and uncontrollable trembles of madness at any time. If the Pungsu-Jiri of the 38th parallel already proved that it can bring about the first Korean War, perhaps the Pungsu-Jiri of the DMZ has the power to summon Korea War II.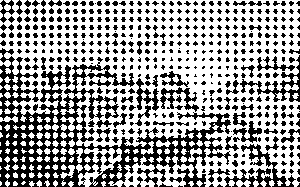 Korea is one of the few nations in the world, if not the sole one, that is bordered entirely by empires, or states that are much bigger and more powerful than itself: Russia, China, Japan, and effectively the USA. In this Pungsu-Jiri, it is only the Koreans who cannot visit the other Korea, while almost anyone else who is not Korean can visit both Koreas. Koreans from both sides can only meet each other outside of Korea—except during occasional and official family reunions, or limited intermingling at the now-closed Kaesong Industrial Zone (2002–2016) or Mount Kumgang Tourist Resort, both of which are in North Korea.
I once witnessed a two-hour-long presentation and discussion about the history of the DPRK's nuclear program in relation to the United States, where the words "South Korea" were not mentioned even once.2 Metropolitan Seoul is located barely fifty kilometers from the DMZ—well within the range of conventional artillery from DPRK. Its population of twenty-two million—the fourth largest metropolitan economy in the world—was built from the rubble of the Korean war in a country whose per capita GDP in 1960 was lower than Somalia.3 This presentation led me to the disturbing realization that the lives of my dear friends and relatives in Seoul and throughout South Korea are still treated by the United States as expendable. South Korea remains a colony.
American imperialism came to South Korea in 1945 and never left. About 23,500 American soldiers are still stationed there. When they arrived, they destroyed the Korean People's Republic, the short-lived provisional government and its hundreds of People's Committees set up throughout South Korea after the end of the war that took over colonial Japanese properties, factories, and farms, and established the ingenious and indigenous organs of self-government. Instead, the American Military Government sponsored corrupt, incompetent, ruthless dictators for nearly half a century (1945–1997).
Postwar South Korean politics and leaders have almost all been Japanese colonial sympathizers or collaborators. In North Korea, these types of people were executed following the end Japanese colonial rule. The American military, in contrast, relied on and protected Japanese military personnel and officials after their surrender. In turn, Americans were recommended Koreans who collaborated with the Japanese imperial government. These are the Koreans who became powerful and wealthy in the post-colonial period; the ruling elite of South Korea.
When America replaced Japan as Korea's new colonial master, working with the same Koreans that the Japanese worked with, they replaced an era of colonization by an era of destruction. Americans carpet bombed, fire bombed, and napalm bombed Korea continuously during three years of the Korean War.4 The United States dropped 635,000 tons of bombs and 32,557 tons of napalm on Korea, which is more than it did in the entire Pacific theater during World War II. On July 11, 1953, Pyongyang was bombed by 1,254 air sorties during the day and fifty-four B-29 assault raids at night. Seventy-five percent of the city was destroyed. At least fifty percent of seventeen other major cities in North Korea were obliterated. In the word of General Curtis LeMay, "We burned down (every) town in North Korea and South Korea too."5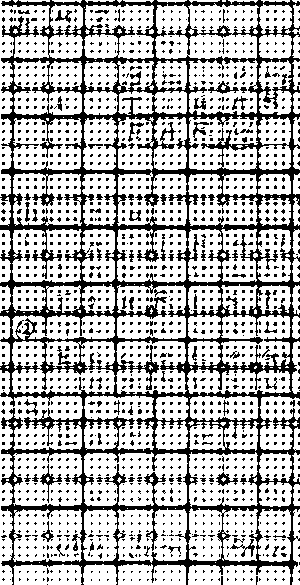 When Trump threatened a tactical strike on North Korea in 2017, it surely frightened Kim Jong-un. This was not because of the history of previous American threats of nuclear strikes on North Korea—including by then-Secretary of Defense Donald Rumsfeld in 2003, or President Truman's authorization of their use, B-29 test runs over North Korea, and Robert Oppenheimer's visit to Korea to gauge the feasibility of using them there, all in 1951—but because of Trump's sheer unpredictability. Considering that South Korea would end up suffering from Korea War II more than any others nation in the Six Party Talks,6 I was encouraged by the three Inter-Korean summits that took place in 2018 between Moon Jae-in and Kim Jong-un. These meetings took place in the spirit of the Sunshine Policy, a policy of engagement without demands that was originally put in place by the first democratically elected president of South Korea, Kim Dae-jung (1998–2003).
Thinking that the two Koreas could come closer together, by the mutual interest of protecting themselves from Trump's wrath, I thought that they should simply combine their military forces and foreign ministry into one, while still maintaining separate sovereignty. Such a political act would radically challenge the Western ideology of end games and bewilder the ideologies of colonialism and capitalism that we have suffered under for so long.7
Given the uncertainty of the present, there may come a time when South Korea will be confronted with a choice between either China or the United States. If, in such a situation, South Korea choses China, North Korea would become expendable; no longer needed as a buffer for China against American aggression. The DMZ would be stripped of its purpose for the surrounding empires that created it.
The Korean peninsula would then return to its historical role as the bridge between the Eurasian continent and the Pacific Ocean, and now beyond. Instead of being on the frontier of the surrounding empires, united Korea would become the keystone that completes the integration of East Asia: between Russia, Japan, and China that it shares borders with.
For a moment, in 1988, I thought that the DMZ could disappear, or could be made to disappear like the Berlin Wall soon did. The Cold War was beginning to end, and the United States was becoming friendly with Gorbachev. Perestroika was in full swing. Deng Xiaoping was opening up China with Special Economic Zones, even becoming an ally of America. Project DMZ was a project I organized and curated in 1988 at StoreFront for Art and Architecture. Its premise was to invite architects and artists to design and imagine what could happen inside the DMZ, hoping this might inspire or join a global momentum that was starting to break political and spatial borders. There came many adventurous ideas, but the "peace dividend" never came to the United States after the dissolution of the Soviet Union, and none of our projects were realized.
We just have to wait a little longer.
Notes
1
Bruce Cumings, The Origins of the Korean War, (Princeton University Press, 1981), 120–121.
2
"North Korea's Nuclear Program: From an Intelligence Perspective," UC San Diego, February 7, 2018, ➝.
3
The metropolitan economy of Seoul in 2014 was $846 billion GDP (PPP). See ➝.
4
Napalm, incendiary jelly mixed with gasoline or diesel fuel, produced by the Dow chemical company, was first used for fire bombing in World War II. It would "fry its victims like a crisp fried chicken."
5
Bruce Cumings, The Korean War: A History (Modern Library, 2010).
6
The Six Party Talks were five rounds of non-nuclear proliferation meetings that took place between China, United States, Japan, Russia, and the two Koreas between 2003–2007.
7
Of course, nothing that you imagine yourself is ever new. Andrei Lankov wrote about it in his book The Real North Korea (Oxford University Press, 2015). But that also means that this idea is realistic.
At The Border is a collaboration between A/D/O and e-flux Architecture within the context of its 2019/2020 Research Program.
All works originally commissioned for and featured in Project DMZ, Storefront for Art and Architecture, New York, 1988.
At The Border is a collaboration between A/D/O and e-flux Architecture within the context of its 2019/2020 Research Program.