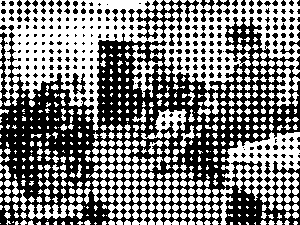 e-flux was started by artists in 1999. Online, e-flux.com spans numerous strains of critical discourse in art, architecture, film, and theory, and connects many of the most significant art institutions with audiences around the world.
e-flux's announcements (e-flux, Agenda, Architecture, Education, and Film) deliver the latest press releases of key exhibitions and events relevant to an international public. Its online archive reaches back two decades, forming a unique art historical resource on global contemporary art exhibitions, curatorial concepts, and artistic ideas.
e-flux produces and presents original art projects, symposia, and exhibitions that have appeared at Documenta, the Venice Biennale, and art institutions around the world, as well as at its own space in New York, which hosts frequent public lectures and a regular podcast series.
e-flux journal, launched in 2008, commissions and publishes some of the most influential writings on art, film, history, technology, and politics in its monthly online publication and series of books, published together with Sternberg Press and the University of Minnesota Press. Many essays first published in e-flux journal have become canonical readings in the art theory of our time. e-flux launched the publications e-flux Architecture in 2016, Notes in 2022, and Criticism in 2023. e-flux Film began streaming artist films online in 2019.
Bar Laika, located in Brooklyn's Clinton Hill neighborhood, serves excellent drinks and presents performances of experimental music. e-flux Screening Room, a space for moving-image works by artists, opened nearby at 172 Classon Avenue in December 2020.
Stay tuned!

Read more
Hans Ulrich Obrist interviews Anton Vidokle and Julieta Aranda about the history of e-flux
Daniel Birnbaum's essay "Temporal Spasms"
Team
Associate Director
Hallie Ayres
Financial Officer
Zuzana Polakova
Web Manager
Keyian Vafai
Art Director
Mengyi Qian
Social Media Manager
Masha Kirdan
Office Assistant
Keli Maksud
Credits
FAQ
What are e-flux's announcements?
e-flux announcements are press releases for art exhibitions from all over the world. The announcement archive documents some of the most significant exhibitions that have taken place since 2000.
Who uses e-flux?
Nearly all the leading art museums, biennials, cultural centers, magazines, publishers, and independent curators worldwide, including:
Museums such as:
The Museum of Modern Art, New York; The Guggenheim, New York; Whitney Museum, New York; Museum Ludwig, Cologne; Tate Modern, Great Britain; Moderna Museet, Sweden; Castello di Rivoli Museo d'Arte Contemporanea, Italy; Generali Foundation, Austria; and others.
Biennials such as:
documenta, Sao Paulo Biennial; Istanbul Biennial; Whitney Biennial; Venice Biennial; Berlin Biennial; Athens Biennial; Lyon Biennial; Dakar Biennial; Valencia Biennial; Manifesta; and others.
Art fairs such as:
Art Basel, Frieze, Artissima and others.
Magazines, including:
Artforum, Frieze, Bookforum, Cabinet, Afterall, and others.
Art book publishers and distributors such as:
Sternberg Press, MIT Press, Hauser & Wirth Publishers, and others.
Who reads e-flux?
e-flux is read by 150,000+ visual arts professionals: 47% in Europe, 42% in North America, and 11% Other (South America, Australia, Japan, etc.) 18% writers/critics, 16% galleries, 16% curators, 15% museum affiliated, 12% artists, 10% consultants, 8% collectors, 5% general.