1
9:00–10:00 am
Reinsurance, call 115, distribution of exceptional travel certificates, medical appointments, contact tutor for budget management during confinement.
[No room at 115, call back around 2 pm.]

2
10:00–10:15 am
Printing posters with information about the closure of our offices and telephone numbers to reach us. Stick on the front door.
[In parallel, call a meal distribution association to be able to collect bags to distribute to our active queue.]

3
10:15–10:30 am
Withdrawal of 25 meals.
[Discussion about the situation and organization of withdraw meals for the next few days. 1st police check.]

4
11:00–11:30 am
We went to see a lady we know to explain the situation to her, but she refused to speak to us.
[Call from our rear base to inform us that a place is available at a hotel.]

5
11:30–11:50 am
Accompanying of the person to the hotel, delivery of exemption certificates, distribution of meals for lunch and dinner.

6
12:00–12:10 pm
Mr. H at a hotel, explanation of the context and the constraints related to confinement, delivery of exemption certificate and lunch bag.

7
12:10–12:45 pm
Delivery of lunch bags and exemption certificates.

8
12:55–13:00 pm
Visit of Mr. F at a hotel, delivery of meals and exemption certificate, explanation of the confinement situation.

9
13:00–13:20 pm
Delivery of lunch bag and exemption certificates.

10
13:25– 13:45 pm
Visit to Mrs. N who did not accept meals. She accepted to be sheltered. She refused the exemption certificate.
[Call 115, no room.]

11
13:50–14:15 pm
Lady not found.
[We walked along the street to look for her. She was not found.]

12
14:25–15:00 pm
Another person not found.
[We found the tent empty. We asked the inhabitants who said that it has been a week since they last saw her. Two police checks: 1 outward / 1 return.]

13
15:00–15:50 pm
Distribution of meals, exemption certificates, explanation of the context.
[Police control.]

14
16:10–17:00 pm
Distribution of meals, call the tutor, reinsurance.
[Vulnerable person at a hotel: we went shopping for him so that he can avoid going out as much as possible.]

15
17:15–17:30 pm
Back to the office. Printing of additional exemption certificates, distribution of the remaining meals to people who were in the street below the office.
In spring 2020, a number of countries announced and implemented a strict confinement on the population in order to slow down the spread of COVID-19. A number of leaders declared that some workers, labelled "essential," were requested to continue working to guarantee the functioning of the country, whereas others, named "nonessential," were forced to stay at home and work from home. But how about those living on the streets and slums of these countries? Where did they have to stay during the lockdown? What policies did the government provide for them when enforcing the stay-home order? Who protected them? How did they cope with the absence of passers-by and the shutdown of businesses?
In the city of Marseille, two "essential" employees, Aicha Boutayeb and Vincent Girard, work with the unhoused population who were requested to "disappear" from the streets of the city overnight due to the national confinement order. Aicha Boutayeb is a street social worker at the Mouvement et action pour le rétablissement social et sanitaire (Movement and Action for Social and Medical Recovery; MARSS), which is part of the Assistance Publique-Hôpitaux de Marseille (Public Hospitals of Marseille). Vincent Girard is a psychiatrist and co-founder of the collective MARSS in 2005 in Marseille, the first intervention team in France that implemented the practices of the Recovery and Community Health movement, which is inspired by Franco Basaglia's democratic psychiatry.
The following excerpts are part of a series of interviews conducted with Marseille's "essential" workers in the immediate aftermath of the lifting of the first national lockdown (March 17–May 11, 2020).1
"Now we're going to tell them to go back to the street."
May 29, 2020
Samia Henni As a street social worker, you work with the unhoused. How was your work affected during confinement?
Aicha Boutayeb We had to create a whole system: we had to keep some people out of the field, just because of the risk of contamination if everyone worked at the same time, and so as not to run the risk of having no more staff on the ground. We set up a rota. In our team, we formed three weekly teams. For example, I was in the field for the first week of lockdown, but for the next two weeks I was out in the field. Another pair took over, and we've been rotating like this until now. We're going back to how we normally work next week.
SH You were on the streets of Marseille during the very first week of lockdown. How did you find this change?
AB The first week was intense. They were long days ending at eight or nine o'clock in the evening. During this first week, we had to find accommodation for people living on the streets. Our boss met with the Service intégré d'accueil et d'orientation (Integrated Reception and Orientation Service; SIAO), the hotel services for those being sheltered.2 We also had to find places where people could eat or pick up food. In the first week, we looked for people to shelter them in a hotel and find them food. The idea was to go around with the car, which was filled with sixty to seventy food packages, give people food, and make sure they understood what was going on, because some of them did not have any access to information. We had to explain why the streets were empty all of a sudden. Some people had been begging at red lights but now there were no cars, so where could they get money? We had to go and see people to find out if they needed something because, as they could no longer beg, they could no longer buy food, tobacco, or alcohol—although we don't have a lot of people who drink alcohol. In that first week of lockdown, we had find people, explain the situation, put them in a safe place, find them food, coordinate with other teams about sheltering them, and then plan which days to spend on meals, etc. It took three weeks for us to coordinate everything and make sure that everything was going well.
SH How did you manage to find accommodation and convince unhoused people to get off the street?
AB We weren't able to convince everyone to get off the street and some stayed outside during all of lockdown. In Marseille and other cities in France, there is a scheme called "Nuit Plus" in which the SIAO lists all the accommodation available in suitable facilities. A homeless person is entitled to ten nights' accommodation a year paid for by the state. With lockdown, we had to negotiate to extend the care provided until the end of the lockdown and even beyond. For the time being, these people are still in accommodation. During the first week, we also had to call empty hotels and negotiate with hoteliers to get them to agree to take in these people. A lot of hotels said no to us, but some of them were willing to cooperate. So we sent the list of people to Nuit Plus and the SIAO so that they could have a signed agreement and get shelter.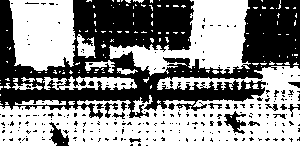 SH Am I correct in saying that during lockdown unhoused people were not allowed to stay on the street? It was forbidden because they needed authorization to be there?
AB The situation wasn't clear and at that time the issue of homelessness had not been given much thought. It was only after all these charities had raised the needs, the conditions, and the complicated situation of these people that things started to happen. But from first impressions, I would say that it was not the state's primary concern.
SH People living on the streets have been very affected by the lockdown regulations. Thousands of people in France and millions around the world who found themselves on the street were deprived of their spaces and of passers-by. Do you think that the psychological impact on these people will be even more significant?
AB Yes, absolutely. There are some people we used to go to see once a week, or once every two weeks, and then it became daily. We had to see them once a day or every two to three days because they needed to talk, to meet people. They had totally lost their bearings. People who used to talk all day long with passers-by found themselves with nothing. They found themselves even more alone than they were to begin with. So the idea was to go and say hello to them.
SH And now that lockdown has ended, what will happen to the people who have been put into shelters? Are they going to end up on the street? I feel like it's going to be even harder for them.
AB At the moment, people are still in shelters because the sheltering period has been extended. Some hotels have cooperated and there have been agreements with other organizations that have swung into action. At the moment, social workers are operating from two large hotels. It's interesting in the sense that they can help people with their needs and contact us or other mobile teams, depending on what is needed. But our concern—my team's and my own—is to work out what we are going to do after this. It's hard to imagine: we've gotten someone who was on the street used to a minimum level of comfort, and now we're going to tell them to go back to the street. That worries me a lot.
"The street is another way of exterminating people."
July 3, 2020
Samia Henni You are the person behind MARSS. Can you tell us about the creation of this movement, its history, and its role?
Vincent Girard Its story began when I was invited to Yale University in New Haven as part of a team called the Yale Program for Recovery and Community Health. I discovered a research team in which half of the researchers were receiving psychiatric treatment. In France, we are not used to considering that having a psychiatric disorder is an advantage or something useful in professional life. Instead, we tend to hide it, feel ashamed, and try not to show it. But over there, I met people who thought, on the contrary, that it was a useful experience, after a certain level of recovery. They felt that these people had gone through an experience that made them more able to understand and therefore in a better position to help with mental health research. It made a lot of sense, yet at the same time it was very far from what I had been taught and what the dominant western culture thinks about mental disorders, which it only sees it as something shameful, similar to a disability or a defect. And over there, on the contrary, it was something that was valued. And I thought that was very just, both in the sense of social justice, but also in the sense of being just right.
SH What happened when you came back?
VG I joined a movement and created the first intervention team branch attached to it in France. Historically, Recovery is an international movement inspired by Franco Basaglia's democratic psychiatry, which was born in Italy in the 1950s and 1960s after the Second World War. Since the 1970s and 1980s, it has spread to the United States and much of the Anglo-Saxon world. This movement owes its existence and its strength to international relations and an exchange of ideas, upon which it has built a common experience. This common experience is both that people can recover—even if it is difficult, long, and chaotic—and that they can recover within an existential, political, and social paradigm that is not the biomedical system. What the biomedical model proposes is sometimes even a hindrance to the recovery process. On the one hand, there is a the lack of progress and effectiveness of medicine in the field of mental health, and on the other hand—which is much more serious—the medical system has put itself at the service of a system of oppression and behavior control.
SH Can you elaborate on this last point?
VG Today, international psychiatry is an instituted form of structural abuse that oppresses people all over the world. And the Recovery movement has also opposed this by saying: we don't want to be locked up anymore, we don't want to be tied up anymore, we don't want to be forcibly drugged anymore. It's a movement that also asserts people's rights. Moreover, Basaglia was not mistaken: his movement is called democratic psychiatry. It affirms the need to democratize the psychiatric system, which is a closed totalitarian system. We are thus confronted with this totalitarian system, which we address with this message: the people you lock up under the pretext that they are sick can recover, despite being outside or inside the health care system. Don't throw the baby out with the bathwater. In the health care system there are caregivers who do their job very well and who are very respectful of people's rights, but as a whole, the organization, the laws, and the structure of psychiatry allow things that should not be allowed. Moreover, the UN has very clearly opposed the confinement of people with disabilities through articles 13 and 14 of the Convention on the Rights of Persons with Disabilities, which France signed in 2010 but does not enforce.
SH At the very beginning of the establishment of MARSS, you set up a team with someone who already had experience living on the street. Can you tell us how it all started?
VG My colleagues at Yale University taught me that as a psychiatrist and caregiver, you cannot bring about recovery without directly involving the people who are most oppressed and victimized by the system. They have an experience and understanding of the mechanisms of oppression that we do not have. Recovery is really about building on people's experience to coordinate an appropriate response. This means that we cannot do anything without the people involved: nothing about us without us. This is something that I understood right away, and it touched me a lot during this year of working in the United States with the so-called peer workers.
SH How did you implement back in France?
VG When I returned to France, I asked to become a volunteer at Médecins du Monde. The first person I met while doing my first street patrol in Marseille was a gentleman called Hermann Händlhuber. I met him at Place Castellane, in the recess of a bank—rather symbolic. He lived there, on the street, on the ground. We talked a lot and after a few months I managed to convince him to come and work with me as a volunteer on the Médecins du Monde team. It was an extraordinary venture: no one thought it was possible, but I knew it was possible, because I had seen it in the United States. And Hermann Händlhuber believed it was too. He started as a volunteer. Then we found some money and he got his first contract at Médecins du Monde. Then he was recruited by the Public Hospitals of Marseille: he was the first mental health peer worker recruited by a public hospital. Then in 2008, this street team was created—first on a voluntary basis and then funded—in a partnership between Médecins du Monde and the Marseille Public Hospital.
SH How was the street team founded?
VG We had previously opened a squat that we called the therapeutic squat: we took in people who were on the street with severe psychiatric disorders. The squat became well known very quickly and, barely a year after it had opened, the Minister of Health came to visit it. On November 30, 2008, Nicolas Sarkozy made a very stigmatizing speech about psychiatry and people with mental disorders, and I think Roselyne Bachelot, the politician who is currently serving as the Minister of Culture, wanted to light a counter fire. In any case, she came to meet us in Marseille and asked us what we wanted to do and how much money we needed. She asked me to conduct a ministerial report on the health of homeless people, and I managed to convince her to set up a New York-style program, Housing First, which was spreading across the United States. There was also a huge research program on Housing First in Canada. She said let's do it. So we set up a multi-site randomized trial across four cities. I knew—because I had had this experience at Yale—that you have to do the research to make a strong argument for changing public policy. I knew we couldn't change psychiatry right away, but I knew we could change homelessness policies. So then we introduced the concept of recovery from the margins, from precarious situations. We first put in place a program called Un chez-soi d'abord (Housing First) and it worked well. The concept of recovery was really hammered home and now there are thousands of people in France who are familiar with recovery. They don't all necessarily know what it means, but they know the word and understand the paradigm shift. And most importantly, there is now training on recovery for psychiatrists as well as legislation about recovery—well, memorandums, anyway. The word "recovery" has entered the vocabulary of psychiatry in France.
SH You talked about Basaglia and democratic psychiatry: can you tell us about the transition from democratic psychiatry to street community psychiatry?
VG As a team in Marseille, we are geographically quite close to Trieste and the Italians: in Marseille, thirty percent of residents are of Italian origin and the history of Basaglia and what happened in Trieste is very familiar to us. And like all the people of Europe, we are still very affected by what happened in 1939–1945 and by Adolf Hitler's T4 program. The first aspect of his extermination policy was to eliminate the mentally ill. There were also 40,000 deaths in French psychiatric hospitals as a result of the Vichy government's decision to reduce food rations so that they would not be sufficient for people to survive. There was a state-sponsored hunger epidemic, a hospital famine organized by the Vichy regime. I think that's what Basaglia's democratic psychiatry was borne out of: the observation made by the psychiatric nurses who survived the concentration camps, who returned to Italy saying that the concentration camps resembled psychiatric asylums. Having survived the camps, we can no longer live like that, we can no longer work in psychiatric asylums as before because we would feel like Nazis. That's where the realization came from. This history is also relevant for us in France. But then again, the street is another way of exterminating people.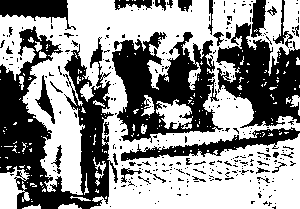 SH Do you think that if people live in housing that they will be able to recover more easily? Perhaps you could comment on the importance of Housing First, the importance of having shelter?
VG When we opened the squat, housing was already an opposable right in France, as the result of a decision made by Jacques Chirac before the election of Nicolas Sarkozy. Housing is a very important social determinant of health. It's not enough to ensure people have a long, full life, but Housing First responds to the logic of Maslow's hierarchy of needs. This hierarchy establishes the most important human needs. At the base of this hierarchy are the primary needs of safety, nutrition, and sleep. Housing facilitates all of these, and they form the first level of Maslow's hierarchy. The second level is social stability and employment. The final level is self-actualization, spirituality, things that are less essential but still important.
Notes
1
The voices of these oral histories constituted the main body of the exhibition Housing Pharmacology at the Musée d'Histoire de Marseille conceived for the occasion of Manifesta 13, Marseille 2020.
2
The SIAO is a platform in each Département for the coordination and regulation of the hospitality, accommodation, and support sectors to assist in the integration and housing of homeless people.
Confinement is a collaborative exhibition curated by gta exhibitions and e-flux Architecture, supported by the Adrian Weiss Stiftung and the ETH Zürich Foundation.