Faced with climate change and other interconnected existential crises in the twenty-first century, it is quickly becoming a cliché to say that there is a strong need to "imagine better futures." But such a statement hides many questions and challenges. Who gets to imagine these futures? Who feels safe and supported enough, economically, politically and socially, to be involved? Who gets excluded from imaginative processes? How do or will they impact daily life, policies, and action in the present? What about the futures of non-human species? For those not part of small privileged groups, possibilities for participating in truly powerful and impactful imagination seem so limited. As a result, feelings of powerlessness in the face of global catastrophe are common.
By contrast, it can be hopeful to imagine what a society might be like that positively sings and buzzes with imaginative, playful activity; in schools, in workplaces, government buildings, in bars and in cinemas. And not just as a way to open up opportunities for better futures. Imagination is intimately connected to the lifeblood of meaningful human life—to purpose, hope, myth, metaphor, sense making, communication, and connection.
Growing an imaginative society is a challenging political undertaking. Societal transformations are ideological battlegrounds, and public imaginations are important avenues for struggles between different interests. Vulnerable groups are severely and structurally restricted in their ability to wield imaginative power through accepted channels. Activist action is often highly entangled with imagination and art.1 Such imaginative activism is often effective, but its means are typically limited.
UK-based systems innovator Cassie Robinson is dedicated to re-shaping the structures, organizations, educational programs, and resources that allow and restrict the public imagination of better futures.2 In a recent talk, she discussed these efforts using the notion of "imagination infrastructuring."3 She focuses, for instance, on how imaginative community processes can feed into policy in a just and representative manner, and how cultural funders provide the resources that encourage and support public imagination. Providing the safety, trust, and flexibility for radical public imaginations with a keen eye for power dynamics in such processes is the deep work of re-shaping societal imaginative capacities for the benefit of all, including other species.
Here, I would like to propose that we use "imagination infrastructuring" to break the barriers between fictional spaces and real-life action and engage with some of the biggest current imagination infrastructures: popular media. I am particularly interested in the games industry—by far the largest industry globally when it comes to imagining fictional worlds and spaces, eclipsing the film and music sectors. Seen through the lens of imagination infrastructuring, the games industry is supremely relevant. Many games, whether digital or analogue, are far more explicitly interactive than other media. They allow players to take on new roles, experiment with new rules, and inhabit new worlds and stories. Many digital games also allow for interactivity between players, opening avenues for social connection and expression. The most popular game of all time, Minecraft (2011), is almost entirely about players expressing themselves through the creation of virtual environments and architectures.4
Games can therefore be understood as imagination infrastructures—engines for imaginative engagement. There are so many games out there these days, endless virtual worlds, that the utopian potential of this medium to break far beyond the limited possibilities for collective imagination in "normal" society also seems endless.
But the games industry is very much part of the world, of course. This means that large parts of this industry are purely focused on economic gain. For them, imaginative possibilities are only relevant as far as they can be securely expected to lead to sales. Mainstream games mainstream are mostly just exploitative, including in terms of labor practices. The most highly technical games are incredibly expensive to make, and the largest game studios are typically highly conservative when it comes to taking risks on imagining far beyond the status quo. This leads to many mainstream games taking place in settings that are almost carbon copies of each other, or of Hollywood and other media tropes.
For smaller, independent game developers, however, the proposition is different: originality in terms of story, world, gameplay, and other aspects might be a real way to draw success to a game project. And as a result, independent games have become the main source for innovations in the game industry. Minecraft started as a small, independent game. Disco Elysium (2019), a darkly humorous and critical role-playing game by a small Estonian team, deals with many levels of human complexity in the context of a failed communist revolution. Citizen Sleeper (2022) plays out in the ruins of interplanetary capitalism, and is inspired by the work of anthropologist Anna Lowenhaupt Tsing. Still, the potential of the game industry as a real source of societal imagination, not to mention the integration between games and real life action, is largely untapped.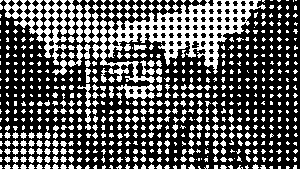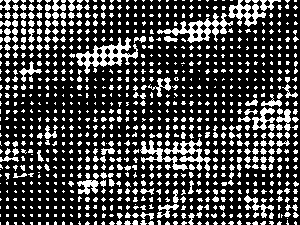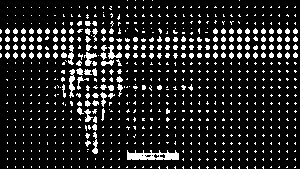 What does it look like when games move beyond their own virtual settings to become an engine of imagination connected to real world action? These days, the term "gamification" mostly refers to the use of game elements like competition and incentive structures to make essentially boring activities "more fun." Colleagues in game design at the Utrecht University of the Arts refer to this rather cynical and manipulative use of game mechanics as "chocolate covered broccoli." Using the power of games to help publics be more imaginative in real life settings holds far more potential, especially if there can be active, imaginative engagement with people's identities, values and desires for change.
A game project I have been working on, Utrecht 2040 (2021), for instance, is a multiplayer mobile game that allows thousands of students to spread across a city on missions to help re-imagine better futures, proposing changes to real-life locations and sharing them with other players.5 The project The Treaty of Finsbury Park (2021), by the London-based Furtherfield Institute revolves around real life and virtual live action role playing events in which players play different species that live in Finsbury Park.6 While role playing these species, the players come up with various festival activities to support and honor the plurality of life in the park, which ultimately become proposals for action by local government.
Examples in more antagonistic political settings also exist. At the Other Futures Festival in Amsterdam in 2021, an anonymous speaker using the pseudonym ACAB (but explained as All Cats Are Beautiful) gave a talk about the use of games in the Hong Kong protest movement.7 They explained how there has been a dynamic cycle between games and protest organization. Existing, mainstream games such as Animal Crossing (2020) were used to organize virtual protests. Playerunknown's Battlegrounds (2017), a multiplayer first person shooter, was used to practice how to avoid police charges. And a number of games were created specifically to simulate protests, draw attention to them, and even to help instruct protesters.8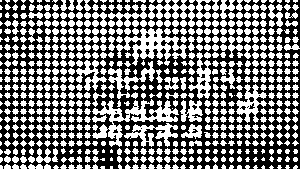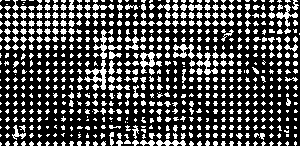 These are still relatively isolated examples, however. What does imagination infrastructuring look like when it is applied to mobilize the imaginative potential of the game industry for better societies? Since 2021 under the name "Games for Better Futures," I have been co-organizing a global community of game developers, researchers, game funders, policy makers and others who are interested in the transformative potential of games.9 Together, we are advocating for changes to funding and support structures in the world of games, which means changes to the criteria used by game publishers, as well as private and public game funding sources. It means training and educating game developers to develop a greater interest in the potential of games as a source of collective imagination, and a better sense of how current, dominant societal narratives could be subverted and challenged.
There is a great infrastructural need new platforms, as well as ways to make alternative, radical games more visible, easier to find. Funders, publishers, and policy makers should encourage game studios and developers to both engage new types of players and engage players in new ways, speaking to their desires for change, for deep meaning, and connection. Better working conditions in the game industry should be created, with more opportunities to stop, reflect, and make adventurous, novel, and politically risky games. This would all take facilitating dialogues between game developers, activists, communities, and others dedicated to societal change. There is a real need for the game sector to become more aware of what is even possible in terms of imagined futures, and for others involved in societal action to understand what games might be capable of in the first place. Decision makers and those in infrastructural positions would benefit especially from more game literacy in this sense.
Imagination infrastructuring takes time, which we don't have. Many of us feel an essential and painful sense of urgency to make structural changes with the hope that they would benefit more imaginative societies in the longer term. Towards these ends, my team and I try to work out how our activities benefit activist and public causes in the very short term, in real, concrete ways, all the while working on the slower loop of infrastructural change. For instance, we are developing a game about climate court cases based on recent successes in the Netherlands and elsewhere, in close collaboration with activists. By putting them in the shoes of such legal activists, it is meant to help give people active hope that civic movements can force powerful organizations to change. The game's absurd, wild, and playful tone clashes with its very concrete subject matter. However, the funding we raise with this game will go in a large part to direct support for new real life court cases. This way, we hope to provide support for action in the present while working to create an example of how games could inspire and help imagine different futures.
Let me end with a two-part invitation. First of all: examine the imagination infrastructuring that might be possible in your own work and contexts. How might you be able to help create the support, resources, safety and trust for people to start imagining and realizing better futures? Secondly: if you are interested in connecting imaginative games and play to real world action for better futures, join the movement. We need your perspective and experience.
Horizons is a collaboration between e-flux Architecture and the International Architecture Biennale Rotterdam.