"Apartment Buildings for New York" is a previously unpublished manifesto by Frei Otto written in 1959. It is a continuation of Otto's longstanding, yet underappreciated interest in redesigning the urban politics of accessibility and ownership. In this project, Otto addresses one of the eternal challenges facing any global metropolis: the opportunity to live comfortably and in close proximity to the center. By proposing highly-adaptable housing towers in the most attractive and exclusive area in the entire city—the edge of Central Park—Otto highlights the need to expand access to land. Its central mast and suspended platforms are designed to provide each resident with a generous and open framework for living, on top of which they are expected to build as they see fit. The project departs from the idea that simple architectural elements, such as a floor, a wall, or a roof, can serve as conceptual starting points for expanding the inhabitability of the built environment and working towards the universal right to housing.
—Editors
What allure this city has! Though its downfall has been predicted time and again, still it lives on.
New York began as both a residential and commercial city. But today the commercial buildings have pushed the residential ones far aside. A broad landscape of single-family homes now encircles the city.
But its heart beats between the Hudson and the East River. Not only do people work here, they live here too; this is the focus of everyday life.
There are hundreds of thousands of people here, and they won't be pushed aside. They want to live their lives here for as long as the city exists. New York is a tremendous magnet. People allow themselves be squeezed into tiny holes—anything to stay in the city.
But who wouldn't wish for a good life, especially in this city? Who wouldn't want to live as close as possible to Central Park or along any one of the smaller squares? Who wouldn't want to catch a glimpse of green in this dense city?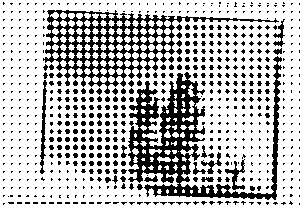 Here, on the edge of Central Park, on the most attractive real estate, I can imagine apartments that don't feel cramped or crowded, apartments that suit their inhabitants, that are adaptable.
I can imagine masts embedded in the bedrock, supporting the apartments (Fig. 6/83-6). The noise of the street is screened off by several horizontal levels filled with shops, galleries, etc. topped with green roofs, while parking and building entrances are located in the spaces below. Despite the high concentration of surrounding buildings and heavy traffic, in this neighborhood of artists and art galleries, it is possible to create a quiet oasis, as well as accommodate plenty of apartments on premium property.
The idea of buildings supported by a central mast is not new (Bodo and Heinz Rasch in the 1920s, Frank Lloyd Wright with the Johnson Wax building, and many more). The only aspect that has not been exploited so far is the fact that an internal, centralized structure such as a central mast, does not significantly affect the building's outer perimeter. Such a building could have many floors that grow outwards from the central mast like a tree. While there would inevitably be structural and economic limitations, they would not entail the need to adhere to any particular form.
What is important for us is that fixed-end columns can be produced relatively cheaply from concrete using the slipform method and are excellently suited for attaching apartments or cantilevering platforms at any point.
The inspiration for these ideas came shortly after the war here in Berlin-Zehlendorf, in the form of a disused chimney that was tall and wide. Considering this structure led to ideas about the possibilities of such use.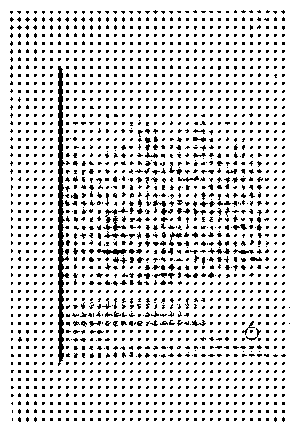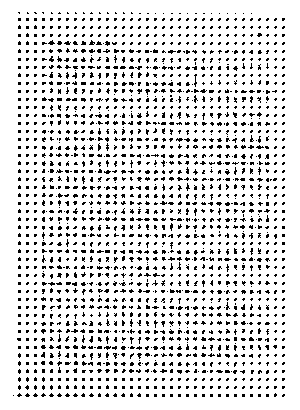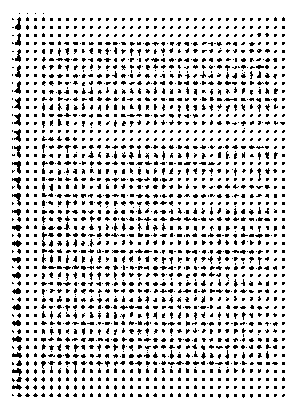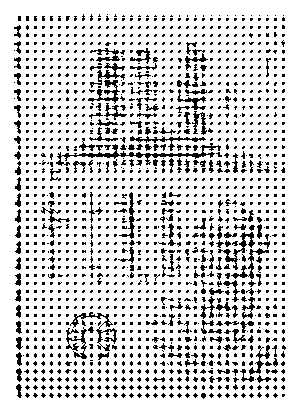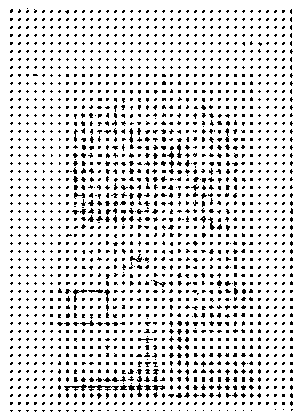 In Fig. 6/83-1, for example, mobile homes are elevated along a bare mast. Holes can be bored into the mast from the outset (Fig. 6/83-2), so that supports can be inserted to create platforms where homes can be built.
If further structural work is intended, then cantilevers can be built together with the mast (Fig. 6/83-3). The cantilever beams support the apartments and lead the supply lines inside under the various rooms.
In Figure 6/83-4, concrete platforms with various layouts have been built using shell construction. Although a mast prepared with platforms is less adaptable than that of a bare mast, platforms have the advantage that they have more residential appeal. A surface that is already there, which can be seen and walked on, whose influence on neighboring buildings and structural impact can be studied in detail after completion, is more attractive for housing than a place that does not yet exist.
Figure 6/83-5 shows a cross-section through a central mast. The elevator runs up through the center; the stairs wind around it. Built into the wall of the mast are the installation ducts for warm water, drinking water, cold water, and wastewater; for heating, garbage chutes, exhaust air, electricity, gas, telephone lines, a pneumatic post system, and whatever else may be needed.
These buildings are not intended as cheap mass housing. They should be designed with the utmost architectural finesse, but always with the aim of allowing the highest degree of individualization possible for each apartment unit. Fig. 6/83-7 is therefore not to be seen as a low-cost design, but very much as a vision of what the pinnacle of such a tower might look like. The roof and balcony areas are covered with greenery. The outer skin is not tight fitting, but interweaves the outside world. There is plenty of air circulation and sunlight throughout the buildings and inside the apartments, if desired. The building is oriented to all sides. There will be sunny, shady, and wind-sheltered areas. There will also be areas that no one can see into, even in this dense city.
Every wall, every roof will be put to use, helping fulfil the task of creating an extended human environment.
Housing is a collaboration between e-flux architecture and the Karlsruhe Institute of Technology Chair for Theory of Architecture.