Beware of the Triple C, like a tendency to conflate, capture, and capitalize.
Communities as collectivity aren't necessarily the same as communities as common. Nor is the common a collectivizable (common) good. Some communities surely can even encompass separation in the shape of haunting and refusal rather than a sole disappearance…
Commoning ain't the type of construct anyone could frame from the perspective of an architect—they who etymologically command the workers.1 Commoning needs subtitles and subtleties, or as Ruth Wilson Gilmore and Olivier Marboeuf would develop some day, a slight difference.2
In June 2022, we gathered in Bordeaux with Patti Anahory, Anna Abengowe, Tuliza Sindi, Meriem Chabani, Khensani Jurczok de Klerk, and Ilze Wolff, a city none of us was familiar with. Still, we were invited and invited each other to a town whose wealth was built upon the triangular trade, as a group of "African and diaspora womxn architects" and part of the final sequel of a prior invitation made by people who still wish Africa was a country.3
The context in which I've been invited to write down this piece is the question of "how communities of people shape cities according to the needs and desires of their residents." But we never asked to become any sort of community expert or spokesperson. We just wanted to scout the city and chat. So before answering that question, perhaps we should unearth a set of complementary ones.4 Which communities are we talking about (of inhabitants, migrants, or passengers)? Which typology of city-shaping (institutional, il-legal, mediatic, protesting, hidden, diasporan)? Towards which set of desires/needs (liberal, white, universalist, patriarchal, representative, or solidarian, black, situated, feminist, divergent)? For which group of residents (voters, subalterns, stowaways)? Who do we ask to answer those questions? And last: who needs to know?
But back to our gathering. As both foreigners and inevitable heirs to that long-lasting French/Western habit of simultaneous expropriation and disappearance of bipoc manifestations throughout history, how could we not engage with that obvious bind? How (not) to grasp, imagine, and perform a sense of blur and diffracted trajectories, violence, and black hatred—in the walls, bridges, fountains, and hideouts of that city? But also, and perhaps all the more importantly: how to escape from that obvious frame of yearning, projections, fantasies, storytelling, and pro/circum-spection, while using it as the screen it precisely is? How, then, to unfold a sense or a way of safeness—as it cannot land, root, nor ground on spoiled soils—for at least the little of "us"?5 How to tear the statues down of a city you do not (wish to) belong to, and plant instead a permaculture tray; neither "for" or even "with" those who actually subsist and sustain that place, but, humbly, nearby and aside them?6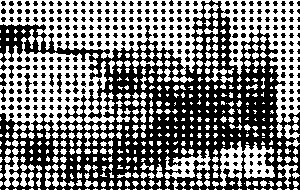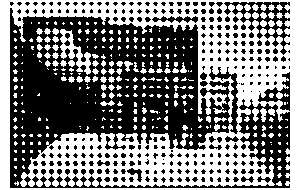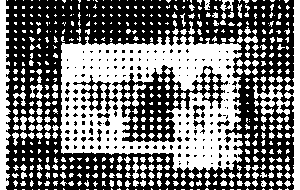 I mean, not only can a community never be taken for granted (as much as it takes time to co-build and be-come part of it), but also: who are you to speak about what's going on, everyday, in the city lanes? Who are you (a bait and a prey) as a black, African, womxn, and in our case as part of an induced community of "prolific architects, writers, artists, philosophers, and sociologists,"7 kindly "invited over" to reach, acknowledge, understand, contextualize, develop, and transmit an abstract closed community's concerns, towards and on behalf of some other "concerned residents" who are apparently unable to further bond with their co-inhabitants without your "outsider" mediation?
What do we share in common, beyond and below that history of violence and expropriation? What could we possibly share in common within a time-frame where we cannot meet but are continuously hurried to generate and display how we manifest and design not only commonality, but also familiarity, sisterhood, kindness? In other words: how do you show up "otherwise"?
What's hard is to show up and down at the very same time, with that slightly different agenda than the one you're officially invited here for. As a matter of fact, you're actually not here to "explore" but to listen, remember, experience, and implore. You're here to pay a visit and a secret tribute to those who don't need your expertise to make (their) shit together and couldn't afford to invite you anyway; to their traces and hidden signs of subsistence, inhabitation, and resurgence.
And of course, that stage/invitation you're trapped in is one of a few opportunities to meet IRL in that fight to be audible to some.8 Yet, you (can) also refuse to become legible and eligible, to become a satisfied prize(d), grant(ed), or award(ed) (group of) community advocate(s)!
So, you make something up: a case, to be translated into some comestible (non)brief gibberish (with the hope that it will nevertheless remain hardly digestible). "[her(e), otherwise: (in) Bordeaux] comprised two offerings as spaces of critical engagement: a walking tour and a dinner talk. You announce and you perform an act of recall and reconciliation so you can rustle and stir up elsewhere, elsewhen.
As a matter of fact, you've been plotting around in the late evening and early morning; under the heat and under the rain. You've been to a fountain, a square, a mosque, a record shop, and a market place in the Black, Arab, and Pakistani neighborhood. You missed the parking lot and the graveyard, but you've been plotting around them anyway.9 You spoke and have been plotting around at the end of the table, in the lobbies, in the canteen. You spoke and have been plotting around in tongues and in laughter, back then and online. As a matter of fact, you're still cooking.
So, sure, you DID quite sincerely champion for different forms of knowledge sharing, where guidance can shift from one's mouth to another's gesture. You've been generous, and ARE to co-organize a reflection on different modes and purposes for coming together… But it is also precisely because your undercommon agenda takes time to unravel, from generation to generation and across, away from the stage, that you won't say much more out here. You've done the job already, and it's fine. Now you can focus back to the non-performative bits of it, with your siblings and co-workers. You plant bits.
Hors-sol.

a flight so fast it is a leak, a breach, a crack—ing of a branch and many bugs.

a tower of windows undernet,
Notes
1
"Architect" comes from the latin word architectus which comes from the Greek ἀρχιτέκτων (architéktōn). Architéktōn is composed of two parts: ἀρχι (archi: to be the first, who commands) and τέκτων (tecton: mason, builder). That is, the boss who sends the masons. Fabian Dejtiar, "Etymology in Architecture: Tracing the Language of Design to its Roots," ArchDaily, July 30, 2018, ➝.
2
Olivier Marboeuf and Ruth Wilson Gilmore, "Fragments of Repair/Gathering II: 'The Body's Legacies, Pt. 2: The Postcolonial Body'", (screening and conversation, BAK, Utrecht, La Colonie/La Dynamo de Banlieues Bleues, Pantin, Paris, and Lisbon, May 2, 2021 ➝).
3
Patti Anahory, Anna Abengowe, Tuliza Sindi and Mawena Yehouessi, "Her(e) otherwise - Bordeaux," (conversation, arc en rêve centre d'architecture, Bordeaux, France, July 26, 2022, ➝).
4
Quote from taken from arc en rêve, the Chicago Architecture Biennial and e-flux Architecture's 2022 invitation email to contribute to Commons, an editorial series of commissioned essays, which this one is part of. In both cases, the question is and remains: what does it mean for an institution to choose who can talk about a community, as foreign commentators/experts to a space of commoning that cannot appear on those platforms for the risk of exposing its shadowy nature and thus disappearing again. Why should we accompany each lived experience with an official text?
5
An "us", that ain't a matter of separation but humility: because WE (nor anyone really) WON'T ever reach (out to) "everyone", but that is fine.
6
See Suites décoloniales - S'enfuir de la plantation, and especially the chapter entitled "La leçon du Diamant" (pp. 163-172), where the author revisits a series of unbolting of colonial statues in the public space, first in Martinique and later in France (or more precisely the French hexagone), in the spring and summer of 2020 notably and as part of an act of ecological memorial healing. Olivier Marboeuf, Suites décoloniales - S'enfuir de la plantation (Rennes: Editions du commun, September 2022).
8
Mainly because you usually don't have the time-is-money to meet (although some of us DO benefit from some privileges: having a job, academic degrees, pluri-citizenships; speaking English, being able-bodied, etc.
9
Our idea was quite simply to pick up a location/building/artefact/etc. in Bordeaux as a pretext to observation and discussion among us. Those were moments of knowledge and emotional sharing, from our plural perspectives; taking our time, which was shared the day after during a "public event," yet necessarily at a low ebb: when gathering is to be reenacted, represented, recaptured and skrinked in time.
In Common is a collaboration between e-flux Architecture, the Chicago Architecture Biennial, UIC College of Architecture, Design, and the Arts, and arc en rêve within the context of its exhibition "common, community driven architecture."