I was trying to trace footsteps, memories of a time that lay somewhere between myth and someone else's life. Hours had now passed, walking, in a slight daze, crisscrossing Murtala Muhammed Way and the gridded streets of the southern area of Yaba that formed the historical Ebutte Metta, a Yoruba settlement of the Egba people from the Abeokuta kingdom. I was now on Borno Street.
I had come from my home, in Gbagada. If you tried to trace back my footsteps you would go north along Ikorodu Road, beyond Jibowu, Palm Groove, Somolou and Obanikoro, past the looming structure of the Shepherdhill Baptist church.
On my run, earlier that morning, hands on my knees, catching my breath, bent over, having lost my rhythm, I suddenly stopped at the church. My eyes and head wondered, as though scanning an artifact. It felt open and permeable, always calling out. The words "Shepherd Hill" were written boldly in while paint on the UFO-shaped brown, metal, tent-like roof, which appears suspended, hovering just above ground, ready to take to the heavens at any moment.
It would have made sense to just call my brother and ask for the street name. But something about not remembering the exact address where I lived until I was six, and where my father lived until his death, even thirty years later, felt shameful.
No, it's not Simpson. No, not Adekunle. Not Carter. Nope, not McCullum either. All these names—Carter, Simpson—sounded foreign, of the "other." Not names my father would have chosen to reside. But it's Alagomeji. This is the bus stop. I stopped at Borno Street. Was it here? I wasn't sure. The house I was looking for was where I had seen the streets come alive with masquerades, performers, and street parties; with vibrancy and the excitement of culture on the streets. It was where I had first felt the cool breeze of life after the sun went down, sneaking downstairs to hide behind the staircase by the front patio and listen to adults tell stories.
I was tired.
I made another call to a friend, Folarin, and asked if he knew somewhere close by that I could connect to the internet, but also be quiet enough to read and maybe do some work. Today wasn't the day I wanted to be in the office. On Google Maps now, it says the drive is about five min.
Folarin gave me directions: "Get onto Old Yaba Road, from where you are. It'll lead you to the start of Herbert Macauly (as it converges with those coming to and fro from the Island). Turn right on to Hughes Street, left onto Queens Street, and at the end you'll see it, right in front of you. On McEwen Street! It has these two massive columns suspending the top floor." He was about to hang up but added, "by the way, there's a print shop on the ground floor. Can you help me and check if my prints are ready? They said they were, but ah, beg, just sight them for me. Cheers buddy. Let me know what you think of CCA." Then he hung up.
There is always first the mystery of the universe, and then the explanation behind it.
Folarin Shasanya, a photographer, had just mentioned three letters, "CCA," and given no real context. I went nonetheless. And when I arrived, for the second time that day, I was confronted with a strange and otherworldly building. Yaba, normally a low density mix of historical colonial and post-1950s residential architecture, but a lot of the former houses had now been converted or demolished for new commercial buildings.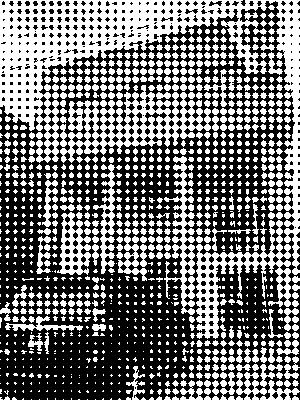 The building I arrived at seemed purposely and intentionally awkward, flanked by two of those 1960s-style residential buildings. The building sits pragmatically along the line of the block within the footprint of a standard Lagos plot: 18.3 meters long and 36.6 meters deep.
The building is colored in the familiar pale cream hue of the many painted, cement plastered walls of Lagos. It seems designed from the ground as a pragmatic, functional, rectangular block to maximize use. It rises over four floors, with each floor having three large glazing panels cut out of the façade. Because this is Lagos, the architectural "ghen gehn" (drama) comes through a cantilevered third floor, which is supported by four large circular columns; a hint of the classical Roman and Greek orders, which form a familiar architecture of aspirational grandeur that began to dominate the Lagos skyline from the 1990s.
The fourth floor is pulled back again into the block, a simple gesture that creates two almost symmetrical horizontal bands that run the width of the façade. The first band slices out from the solid mass a moment to breathe, while the second forms a narrow cap to the building and provides a terrace, one of my favorite places to people watch in the city.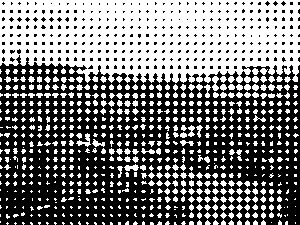 It's a building that's hard to miss. Folarin was right. This is a civic statement meant to create a place and be easily remembered.
It was now past 11am. I could feel the rising humming of moving bodies and voices as I walked under the columns and through the aluminum framed glass doors. I greeted the security guard who sat under the stairs. His eyes looked like they hadn't met sleep, but he still managed a courteous and energetic "Good Morning Sir!" back.
I walked through the only visible opening which was a door to my left, opposite the flight of stairs. No part of my body was ready for the mix of warm air and evaporated print cartridge ink that hit like a shot to my brain.
I stepped back out and asked the security guard, "The CCA?" He replied, "That one is the floor after the next one."
I walked up and found it. A room filled with books about art, design, photography, architecture, and culture.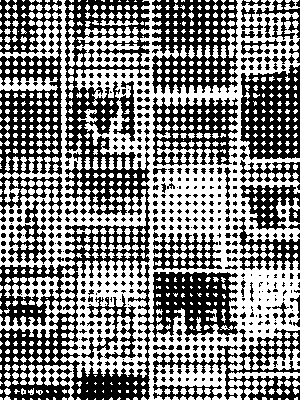 There is always first the mystery of the universe, and then the explanation behind it.
It felt like a long time passed before I put my bag down. Aisle by aisle, my feet dragged and my eyes scanned, now through shelves and bounded reams. Monographs, biographies, exhibition catalogs, essays, critical theory, journals, and magazines from all over the world. Books thick, slim, old, new. And so much Africa this… Africa that!
If you build it, they will come. But I will get to that later.
The Center for Contemporary Art, Lagos (CCA) was founded as a not-for-profit art space, gallery, library and educational center in 2007, a year before my first visit. Its intention was to allow new voices to emerge along with new forms of artistic thought and expression. A space for Lagosians to find, interact, learn, and share from the wealth of creative knowledge and practice that has existed and exists in the city as well as from places far and wide.
I discovered the CCA in late 2008 while I was working on my first built architectural project in Abeokuta. At the time I was also the Lagos chapter head of bukka, an architectural research and education trust I founded with peers in London to research non-occidental cities. But in reality, I was spending most of my time trying to make a myriad of creative schemes and ideas come to fruition around the arts, culture, and various publications, schemed up between my network of friends, Folarin and Simi (who both worked at Kachifo Publishing), Bobs (my brother), TC, Tobi, and Gbenga, among others. Texts and messages whizzed through phones, inboxes, and gchat.
Can you help us do a Lagos Regatta? What about the Black Heritage Festival? Have you heard about Legacy? Are you coming to the Jaekel House restoration opening? Let's design a book cover for Chimanda's new book for Kachifo? Let's make an album? Should we do an art street festival? What about just getting everyone to come and just create and share stuff…everyday till whenever!
Everything felt immediate and pressing. The CCA was calm and consistent.
The CCA could only have come into existence because of a dreamer, the late curator Bisi Silva, who sadly passed away on February 12, 2019 in Lagos. She was 56. It is impossible to talk about the CCA, and indeed the extended contemporary art scene in Lagos, without standing in the shadow of Bisi Silva's wings. These wings spread not just across the recent crop of contemporary and institutional art spaces throughout the city: they also spread to the historical education district of Yaba and its Yaba School of Technology and University of Lagos, both of which have arts and creative courses.
Bisi Silva mentioned on numerous occasions why cheaper rents and this student community was central to choosing Yaba as the location of the CCA, instead of the more affluent and art consumer communities located on Lagos Island. This was all before Yaba became the epicenter of the new wave of tech entrepreneurs clustered in the district. This change in the city landscape is at least in part a result of organizations like the CCA and CC Hub (one of the first tech developer spaces) creating real and viable environments for creativity, learning, and entrepreneurship in the tech and creative sectors. It also has to do with the fact that, while in residence at the CCA, Ngozi Odita secured Lagos as a venue for the global "Social Media Week" in 2012, and then went on to found the annual tech and social media conference, fair, and network Africa NXT. A conversation on Obidike Okafor's blog in 2009 quotes Silva saying "We are an educational establishment and not a commercial gallery."1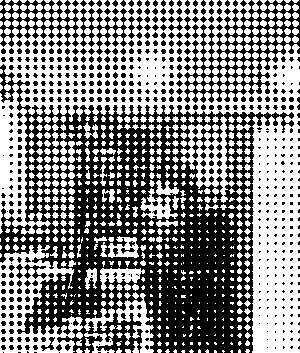 For years, the CCA's long, narrow gallery space has been teeming with tightly packed plastic chairs and bodies with hen-like strained necks angled towards projected screens or guest speakers. Conversations flood the gallery space, the staircase, the library, as the Global North and Global South alike share thoughts and ideas, but in "our" space and on "our" terms. The CCA asks us artists, thinkers, curators, writers, educators, and visitors to articulate our own stories and ask the simple question: what can art say and change, here?
From its very foundation, the CCA understood the need to create a sustainable institutional model that integrated a process of education, outreach, and evangelism. It built programs, exhibitions, and encouraged practices that moved beyond the traditional walls of the library and gallery space. As an institution, the CCA wants to remove barriers of entry to artistic practice, yet ensure that artistic practice is elevated and revered, both critically and intellectually. Free access is central, as is the creation of a space that teaches about the institutional framework behind artistic practice, like: How to write a grant application? How to apply for a residency? How to research? How to curate a show? How to write about art? How to talk about your work? How to collaborate? What to do about materials? The list of programs remains varied yet consistent, with each new one being consumed with gleeful appetites and shining light on how far our ecosystem still has to go.
Recently, in May 2022, at the Wolfgang Tillmans exhibition at the CCA, I stood back and watched the ease with which the space gathered young bodies and minds, inquisitive and in commentary of the photographer's style, formats, and process. This was work that felt familiar despite the gaps in context and time. Much of Tilman's style and language displayed during the exhibition has been on the shelves of the CCA for over a decade now.
The group show, "Identity:Imagined States" in October 2009, was the first video art exhibition I saw in Lagos. In addition to the screenings, the exhibition included writing workshops, panel discussions, and talks. Lagos Photo, launched by African Artists Foundation (AAF) in 2010, felt to be an extension of this, carrying this mantle and showcasing its own extraordinary range of art photography and film.
It's impossible to imagine what would have become of J. D. 'Okhai Ojeikere's legacy without the publication of OJEIKERE (2014), the monograph within which Bisi Silva and the CCA cemented his practice within the locality of a Nigerian story. The kickstarter campaign that it used to raise funds for the publication was another first in showing how cultural institutions in Nigeria and the continent could move away from traditional models of funding.
"On Independence and the Ambivalence of Promise" was an exhibition at the CCA in 2010 to mark Nigeria's fiftieth anniversary of independence. The format and programming of this year-long exhibition was a curatorial milestone in the Nigerian arts ecosystem and brought to the CCA a diverse group of voices and partners from across the nation, the continent, and the Global North.
In 2012 Wura-Natasha Ogunji came to the CCA through a Guggenheim scholarship and created programs and free workshops, like "Lagos: Actions and Archives" with Dr. Peju Olayiwola, to introduce participants to the practice and forms of performance art.2 Ogunji continues to be central to the development of performance art in Nigeria through her new foundation the Treehouse, and has guided and mentored young artists in program such as the ARTX Prize and a performance program for the 2019 edition. She continues to create space for extended conversations and workshops around performance and multi-disciplinary art.
The CCA made space for a collective and intersectional discourse following the January 2012 Occupy Nigeria fuel subsidy protest that gripped the nation. A one-day event included photography projections by artists Uche James Iroha, Andrew Esiebo, and Victor Ehikhamenor. And when we look at the #EndSARS movement of 2020, many activists used art as a direct form of expression. A huge LED screen was installed at the Lekki toll gate site to display graphic art, photography, and films that were responding to protests in real time.
During the five-year period between 2009 and 2014, I was able to see at the CCA works of El Anatsui ("Playing with Chance," 2014), Kelani Abass ("Àsìkò: Evoking Personal Narratives and Collective History," 2013), and photographers like Uche Iroha, Adolphus Opara, and George Oshodi. "The Progress of Love" (2013) was an exhibition that brought female artist to the fore such as Valarie Oka, Wura-Natasha Ogunji, Temitayo Ogunbiyi, Zanele Muholi, and Adaora Nwandu, as well as Jelili Atiku and Andrew Esiebo. I vividly remember conversations with Wura, Ruby Onyinyechi Amanze, and writers Igoni Barret, Alexis Okeowo, and Connor Ryan (whose upcoming book on Nollywood started during his time at the CCA), and now see an ecosystem that is bearing the fruit of the hope and ambition from that time.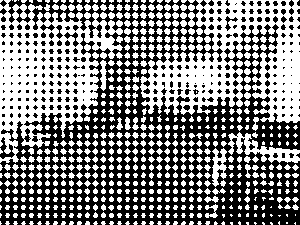 The CCA wants to elevate art in the city of Lagos and the wider continent, like the suspended third floor where the gallery resides. It wants to not just shape a local scene and resurgence of contextual artistic practice; it also wants that to be visible globally. Temitayo Ogunbiyi, whose multimedia drawings I first encountered at the CCA, now sits on the board of various international art foundations. She also worked as Artistic Director and Head of Curatorial of ARTX Lagos between 2018–2020. The pioneering art fair was launched in 2016. As the inaugural curator, Bisi Silva worked along with the founder Tokini Peterside to create a contextual format that infused the traditional art fair with an educational and curatorial program that aimed to build and support the new art ecosystem in Lagos in a non-traditional manner.
The CCA has always celebrated and championed work and programming that moved away from the painted canvas and traditional formats; art that allows for a more visceral and engaged audience participation and requires a lower barrier to entry. The host of multidisciplinary artists showcased over the years that serve as examples of this include Jelili Atiku, Lemi Ghariokwu, Ndidi Dike, Olu Amoda, George Osodi, Taiye Idahor, Peter Okotor, and Ngozi Omeje. The imprint of these artists and their work have moved beyond the CCA's third-floor suspended gallery and into conversations, points of artistic reference, homes, exhibitions, biennials, and fairs across the city and the globe. As early as 2007 the photographer Jide Alakija created a new contemporary style to show how Nigerian weddings and ceremonies were photographed. Having brought his work into context and discussion at the CCA through an exhibition titled "Owambe, Aso-Ebi and the Politics of Dress" (October 2011), this discourse is now familiar globally.
The CCA also continues to support individuals trying to establish their own organizations to showcase and celebrate diverse artistic practice, Encouraged by Bisi, the Video Art Network Lagos (VAN) in 2009 grew from a collaboration between CCA assistant curator Jude Anogwih and project coordinator Oyinda Fakeye, along with the sound artist Emeka Ogboh. In 2012 at Freedom Park, VAN's "films4peace" showcased over twenty-one video artists from all over the world. Beyond VAN, the CCA has provided the building blocks for A Whitespace/Untitled, The Revolving Art Incubator, hFactor, the Treehouse, and No Parking; programs like Invisible Borders, the Lagos Biennale, Tiwan Tiwa Street Art Festival, and Dance Gathering by Qudus Onikeku; festivals and fairs such as ARTX Lagos, Lagos Theater Festival, and Lagos Photo; institutions such as the VAL Foundation, Yemisi Shyllon Museum, Rele Art Foundation, Yinka Shonibare's GAS Foundation (Lagos), and Victor Ekihamenor's Angels & Muse.
While Lagos has been a recurring theme for so much of the CCA's work, the Pan-African model of the Àsìkò Art School is unique in that it understands the infrastructural limitation of a static educational space on the continent. In "All I Ever Wanted" (2011), Otobong Nkanga's performance-based project spoke about our memories and the historical landscape of architecture in Lagos. The architecture of a city is defined by placemaking, nodes and points of personal and collective memory, archived in the physicality of bodies, paper, water, and masonry. For fifteen years, the walls of the CCA have functioned as a vault of the wistful recollection of dreams, voices, revelations, and the emotions of newly found or recently broken relationships. The corner edges of the library books linger with the residual smear of ink, oils, wood, metal, paper, and anything else the artist, researcher, or inquisitive mind has managed to lay their hands on to find or to tell a story.
Ironically, as I write this, and after twenty years in Lagos, Folarin is on a plane towards wedded bliss and a new life thousands of miles away. I am reminded of an email I received from Folarin in late November of 2009:
Deadline for applications for this is this Friday 27th. The workshop takes place between Feb 8th and Mar 6th next year, and the experience will surely prove invaluable. Showing your work and speaking with Fulbright scholar Antawan at the CCA is enough to really provoke you into approaching photography in new ways! I hear photographers from across West Africa and South Africa have already contacted Bisi Silva about this.

If anyone cannot get down to CCA and wants me to pick up forms etc ahead of Friday, please let me know.
Folarin never forgot to forward me a CCA event schedule or newsletter.
I'm not sure how many times I've seen the final scene in the movie Field of Dreams (1989), where James Earl Jones plays the writer Terrance Mann. The film starts with Ray (Kevin Costner), the protagonist, hearing a voice in the middle of his corn farm (which is due for foreclosure), which says: "If you build it, he will come." He proceeds to build a baseball field on a farm in the middle of nowhere, Iowa, USA. This act reunites him with his father, but more than this connects a multitude to a dream. The movie ends with a famous speech by James Earl Jones and the image of miles and miles of cars heading towards the location as the sun sets.
I have a series of emails from Bisi Silva which she signed off with: "WE BRING THE WORLD TO LAGOS AND WELCOME YOU TO OUR WORLD" in big, bold, neon blue caps.
Whenever Folarin comes back. He will always know how to find the Center for Contemporary Art, Lagos (CCA). It's everywhere.
Notes
1
Obidike Okafor, "Bisi Silva's Art Place," On Arts & Visual Cultures in (Northern) Nigeria (blog), 26 June, 2009, ➝.
2
These were done on behalf of the CCA at the Visual Arts Gallery, Department of Creative Arts (by the Botanical Gardens), University of Lagos.