rec·la·ma·tion
noun
1. the process of claiming something back or of reasserting a right.
1.1 the cultivation of waste land or land formerly under water.1
On the shores of the Black Sea in the west of Georgia lies the resort town and small fishing village of Anaklia. On first glance, it appears unremarkable; a muddy plain and a few small houses. But in the decades after the fall of the Soviet Union, this space has risen to prominence as a central staging ground in an experiment to envision the future of the country. These ambitions have manifested themselves through a series of speculative designs to create a smart city and a deep sea port out of the existing wetlands of the area. This new port and city are envisioned to "reclaim" Georgia's place as a critical node in global trade and geopolitics; a position that it was imagined to have once had when the Silk Roads of the pre-modern era existed. Today, this project envisions a future where Georgia will become central to the Belt Road Initiative (BRI). This dream of a new Silk Road, however, predates the Chinese announcement of BRI, and demonstrates the deeper and complex histories that feed Georgia's contemporary fetish for logistics.2
The largest dredging ship on earth, the Athena, standing at the center of the Anaklia Deep Sea Port development, serves as a figure, a myth-image, of the recent past that may anticipate the future. Owned by the Dutch maritime contractor company Van Oord, its role in Phase 1 of the development project, which began in December 2017, was to dig the bed for the port and "conduct reclamation activities" for the planned smart city special economic zone and port facilities.3 Five million cubic meters of sand were dug up at record speed to create an eight-meter-high hill that stretches for hectares.4 The port was slated to start commercial operations in December 2020. Across the logistical landscapes of the Belt and Road Initiative, such terraforming activities serve both the hope of regaining the affluence of an imagined past and a buffer against negative futures, be those of economic volatility, security, or climate change.
The act of dredging, or "reclaiming" land serves as a metaphor, practice, and image to think through our logistical present. As a term, it signifies a logic that defines an emerging world order. As an engineering practice, it is a term that defines the grafting of land, usually from the sea. Among the most common reasons for this activity in our present is the reconstruction of territory lost to sea level rise, the creation of structures for geo-engineering, the construction of ports, real estate speculation, the strategic and military production of new territories, and the creation of new spaces for settlement in the face of rapid urbanization and demographic change. The term thus unifies climatic transformation, financialization, and post-Fordist political economies. As a political and historical concept, however, reclamation is more complex, and can be about many things ranging from returning or reasserting territorial rights or sovereignty to taking back or re-appropriating concepts, language, and identity. In Anaklia, reclamation of the distant past has become the grounds for a speculative future, one that escapes all resource, material, and monetary limits.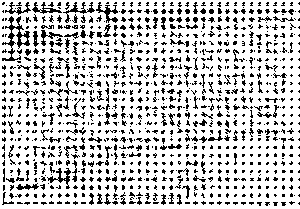 Borders (Ruins)
The first operation of reclamation is temporal. Older geological formations are excavated to build new territories, just as histories are invented to build purportedly new futures. For Georgia, the dream of reclamation is far longer than Chinese state initiatives; it is deeply intertwined with imagining a time before and after the Soviet Union. Furthermore, the current deep sea project is not the first time Georgia had hoped to turn Anaklia into a global logistics hub.5 The construction of piers in the late sixties marks the first practical attempt to develop the seaport in Anaklia. However, the idea was abandoned for almost a decade. In 1976, Russian-Soviet oceanographer and geomorphologist Vsevolod Zenkovich examined the potential environmental impacts of future construction activities on the Anaklia shoreline and mapped alternative solutions to protect it. Following these studies, in the late eighties, Georgian-Soviet geographer Archil Kiknadze and architect Giorgi Metreveli were commissioned to draft the project for developing the deep sea port in Anaklia, though the initiative was cut short with the collapse of the Soviet Union. The idea of developing the project in an independent Georgian Republic was first voiced in the early nineties, and led to the government failing to build oil terminals in Anaklia in 1993–1995.6 This was followed by project proposals for developing a port by the Israeli Entrepreneur Group in 1997, the Georgian-Ukrainian consortium "Egrisi" in 1998–1999, and two international tenders in 2000–2001, where up to twelve international companies have participated.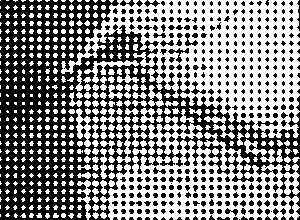 All these plans until the most recent have failed to materialize. However, this recent past and the many potential national and corporate players involved hints at the complex geopolitics that intertwines the diverse geographies at this site. Just as the boundaries of water and land are remade and renegotiated permeably through land reclamation projects, in this case reclamation is also of history, and an effort to transform borders into frontiers and thresholds.
The port is strategically located at the border with Abkhazia, a self-declared sovereign state in northwest Georgia, an ongoing ethnic conflict within which from 1992 to the present it is presumed that between 4,000–15,000 people have been killed and 250,000 displaced. The Russians support an independent Abkhaz republic and the Georgians oppose this. The port is built at the border. Its role, we might project, is to reclaim this territory lost to post-communist conflicts. It is perhaps of little surprise that Russia also opposes the port as competition for its own ports on the Black Sea.7
This laying claim, or reclaiming, of a lost heritage is a dominant thread in Georgian political discourse following the fall of the Soviet Union. In 1995, Georgia's then-president Eduard Shevardnadze stood before the government and shared his vision of economic development for the country.8 The nation was barely stable, racked not just by the fall of the Union but also by civil wars. Infrastructures of finance, education, transport, and public services had all or neared collapsed, and massive shortages of goods and services besieged the population. Inflation was rampant. Manufacturing and supply chains had been disrupted, and institutions of education, public services, medicine, and government were all in disarray. Emerging from this, the future projected by the government was a return to a mythic moment when Georgia had been a major route for the Silk Road.9
In Shevardnadze's account, this was not merely to be a technical project, but the very "reconstruction of thinking"; a mandate to see Georgia as a key node in an ever-expanding trade network with ever extendable capacities.10 Shevardnadze, who served as the last Minister of Foreign Affairs of the USSR from 1985 and effectively co-designed the end of the Cold War under the leadership of Gorbachev, was well known for his passion for models of globalization. Already in 1990, perhaps anticipating the fall of the Soviet Union, he was first to revive the history of the "Great Silk Road" in a speech given at the Vladivostok International Conference.11 The idea, which he later dedicated a book to, had practical implications on developing new transport and energy corridors through the Caucasus.
The collapse of the Soviet Union permitted the re-routing of previous state-owned infrastructures, particularly oil, gas, and transport. Large projects funded by the IMF and the World Bank took root in the region soon after its fall in 1992, such as the TRACECA (Transport Corridor Europe-Caucasus-Asia), which started in Europe, crossed the Black Sea, Caucasus, and the Caspian Sea to reach Central Asia. Other internationally-funded globalization projects in Georgia included the construction of the Baku-Supsa and Baku-Tbilisi-Ceyhan (BTC) oil pipelines, the Baku-Tbilisi-Erzurum (BTE) gas pipeline, the Kulevi oil terminal, the railroad between Azerbaijan and Turkey through Georgia, the expansion of ports in Poti and Batumi, and more new plans for the port of Anaklia. All were initiated during Shevardnadze's presidency and formed part of his vision of the Great Silk Road.12 Georgia sought to rebranded itself as a transit corridor, connecting East and the West. The state worked hard to establish both a trustworthy credit rating and an image of political stability necessary for anointment as a conduit for the unceasing demand for carbon-based energy and commodities desired by the West. Despite, or perhaps because of the ongoing Abkhaz-Georgian conflict, Georgia subscribed to all the demands of its foreign creditors in an attempt to distinguish itself in a region beset by ongoing rapid economic upheaval and civil wars.13
Shevardnadze was forced to resign after elections in 2003 amid allegations of systematic corruption and nepotism, culminating into what is known as the "Rose Revolution."14 Mikheil Saakashvili, his successor, a young reformer who emerged from the youth wing of Shevardnadze's Citizen's Union party, refashioned and animated his predecessor's dream.
The making of Anaklia into a global logistics hub began with a semi-mythical story of Saakashvili sailing with a small crew on a Maritime Security Cutter in waters alongside Ochamchire, Abkhazia, sometime in the early 2000s. According to Saakashvili's story, which he told to different media outlets in 2010, their cutter broke down somewhere around Anaklia, and they were rescued by its local fisherman.15 It was in this moment of salvation from the sea that Saakashvili first saw the "beauty" of Anaklia's shoreline. Saakashvili's story echoes that of the Argonauts, whose leader, Jason, was also saved by fisherman to discover the Kingdom of Colchis, a land rich with gold, iron, and honey, that was modern-day Georgia. With his story Saakashvili places himself in the mythical history of Georgia as a pro-western president, who, similar to his Greek predecessors, was also awakened in this moment of danger to the "beauty" and infinite potential for economic growth of the space.16 The introduction of mythological narratives into the national imaginary is not uncommon to former socialist countries at the turn of the twenty-first century, serving as a way to transform their physical, social and economic landscapes.17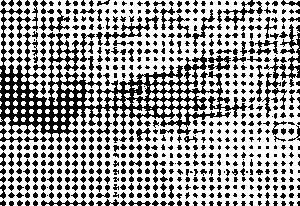 In December 2011, Saakashvili announced a plan to build a futuristic city and port on the wetlands neighboring Anaklia.18 His government envisioned linking the country's roots in the ancient Silk Road to the future through another network: the internet and digital technology. For his ambitious initiative, Saakashvili immediately and without conducting a feasibility study or master plan, commissioned architects and designers to build flashy showcase structures. He aspired to build a "smart," now also "green" city. This city was to be named Lazika, after the ancient kingdom of Lazica, which had existed in late antiquity before being taken over by Muslims from Abkhazia.19 Reclaiming this title, now in smart city form, envisioned a combination of logistical sovereignty with the ascendance of Christianity. Georgian myth thus lays claim to a central place in Western culture and Christendom, while also asserting its geopolitical importance as a central trading zone.
Lazika, however, was never built. Saakashvili left presidential office in 2013, and in 2016 the project was transferred from public management to private hands. Planning and implementation was given to the Anaklia Development Consortium (ADC), which was originally composed of TBC Holding, a Georgian bank based in Tbilisi and London, and the Conti Group, a New York-based corporation bridging engineering with private equity, investment, and real estate.20 As port construction commenced, the US-based port operator SSA Marine and Dutch contractor Van Oord joined the project as partners and shareholders. According to the statement made by ADC in April 2019 regarding the port's phase 1 financial disclosure, the consortium was in negotiation with international financial institutions who have signed mandate letters for the loan financing of up to $400 million, the Partnership Fund of the Georgian government provided $100 million of subordinated debt, and private shareholders of ADC provided $120 million of equity investment.21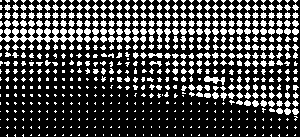 The port was proposed as a deep sea port, the largest in the Black Sea: sixteen-meters-deep at berth and capable of handling ships up to 10,000 TEUs in size. The port is designed to be capable of processing Panamax and post-Panamax cargo ships, and capable of handling 1 million TEU containers and 1.5 million tons of dry bulk annually by its full opening in 2021. This is to be expanded to 1.5 million TEU by 2030.22 Anaklia is projected to be the only deep sea port in the Black Sea, potentially threatening the Russian port of Novorossiysk which, having handled approximately 225,000 TEU in 2018, is central to oil and local shipping. After winning an international tender in 2016, the consortium initiated the development of a special economic zone, Anaklia City, on a territory of two thousand hectares, based on smart and green city principles.23 In opposition to Lazika, which was a state-run futuristic city development project, Anaklia City has been pragmatically conceived by the private ADC as a backbone to the future port, primarily to provide support for its logistics operations through the smart city infrastructures.
In the original dreams of the Georgian government, and now private investors, the port would provide expedited routes for both Chinese goods and natural resources from the Caucasus to Europe. Smartness and optimization metrics have replaced discourses of nationalism in positioning Georgia at the center of global logistical routes. Reclaiming national identity and sovereignty have morphed into the literal act of "reclaiming" land for financial speculation on trade, real estate, and parametric design, smoothing over the fractured borders of an older Soviet order.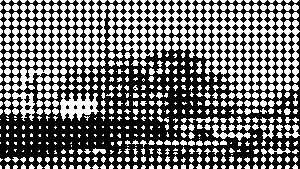 Logistics (Wishes)
Towering above the flat plain of the port under development is a paragon of parametric design. Towering thirty-one meters high, it is a calculated composition of white metallic fins hanging from the interior pile. This amorphously shaped pier sculpture, also known as a spirit of Anaklia, was designed by J. Mayer H. Its curvaceous and bulbous body reflects the port's aspirations of self-organizing logistical circulation. Speaking of the sculpture, Mayer said: "It's a frozen splash of sea water. Or a smoke signal. Some people say it looks like Mickey Mouse with an erection. I don't really care. Any meaning or association might be wrong or not: the more you find, the better." This amorphousness of signification mirrors the broader conception of logistical hubs as sites of seamless translatability governed by algorithmic optimization.24
Georgia is littered with Mayer's smooth buildings. Commissioned in the last years of Saakashvili's presidency, they mark the places and public institutions that organize and control the movement of people and goods, including the Border Checkpoint of Sarpi, new airports in Kutaisi and Mestia, and the Akhalkalaki Railway Station. Originally envisioned to host technical universities, leisure and hotel services, light manufacturing, and administrative offices, Mayer's buildings are all that exist of the imagined special economic zone and smart city of Lazika.
The site's masterplan is a perfect example of smart zone logics. The plan details the integration of the port, import-export free trade processing zones, and a high-tech office center. Mayer's parametric designs are imagined to seamlessly facilitate the replication and integration of what have become a regular and repeating spatial product: the computationally designed and financially birthed brethren around the world from Hong Kong to Toronto, where special economic zones, logistical hubs, and "smart" developments foster talent. Mobilities of people and things somehow equated with increased creativity and high technology industries all ground themselves on the literal grafting of land from the sea. These smooth spaces for innovation and information transfer to accompany the transfer of goods are ruins: semi-occupied images that project fantasies of unrealized logistical futures.25
Reclamation turns "nature" into a technical future of abundance; a world where territory is fungible, and land, resources, and borders morphable into other forms that appear as plenty and emergent. These logistical wishes project a future clothed in a story about the past with a mythic structure. For within myths, the future parades as the present, pre-ordained by higher powers, perhaps even gods. Yet the forms of the future that contemporary capitalism imagines replicates those of our recent past as a sort of future present; an imitation of older forms in the newest of technologies.26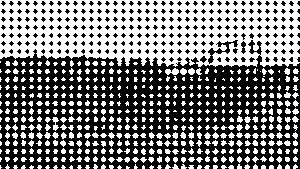 Debts (Detrius)
This future is speculative, leveraged, indebted, and dispossessed. Debt is the foundation of reclamation; it links past and future together and the mode by which fantasies shaped by mythic pasts are crafted to reformulate the present. In Georgia, this reformulation has taken the shape of dispossession, defaults, and labor organization. Whether the long-yearned-for myth of returning to the Silk Road is achieved is questionable, but in its speculation, territory, governmentality, and labor have been reorganized.
In mid-August of 2019, after a long process of negotiation, the Georgian government refused to cover the commercial risks of Anaklia Port. Concerned about the high rate of debt and risk, this was an investment condition demanded by the international financial institutions for the project's development. The Conti group withdrew from the consortium, as there were reports of money laundering by TBC bank founders. Rumors abounded, including that either Chinese or Russian interests had intervened to lay claim to the port, or to destroy it, in order to maintain control over Black Sea shipping operations.27 Yet the failure in financing or profit does not change the way speculation had already mined the past to obliterate the present.
In October 2018, a closed presentation of the Masterplan economic analysis and feasibility study prepared by the British company BuroHappold was held by the CEO of Anaklia City, Ketevan Bochorishvili. The meeting allowed us to observe the ambitions of the consortium, which in official narratives are often overshadowed by stories around sociotechnical organization and the economic and geopolitical meaning of the project.28 In contrast to the port, which was transferred in fifty-year concession to the ADC, Anaklia City owns itself. "The idea is to create a totally private city," admitted Bochorishvili during the Q&A. The consortium has envisioned the private city as a reform zone, where innovative ideas of e-governance and services framed around optimization of supply chain operations could be tested and potentially applied on a national level.29
Such territories of "freedom" are predicated on the erasure of everything that once existed in its place. Dozens of families were uprooted and displaced as a result of extending the port into the sea. Originally, under Saakashvili's government, there was no compensation for these consequences, but due to social discontent and protest, Georgia's current government has begun to repatriate land and offer extremely high reparations, turning some of these families into millionaires.30 Many of these people have reinvested in building hotels and guesthouses around Anaklia's city center, or strategically constructed new houses near the expanding port in the hopes of additional displacement and further compensation. This process has led to a threefold increase of land price in Anaklia, leaving the landowners who live outside the buffer zone and who haven't profited from resettlement in a financially disadvantaged position. Yet all residents anticipate the potential rise in demand for real estate and hoteling. Thus, many of those not benefiting from government payoffs have attempted to join their newly rich neighbors by taking out loans to erect guesthouses and hotels. These individuals are often now in debt and facing a very precarious situation as the future of the project continues to be uncertain.
One settlement, however, has been completely left behind in this euphoria. Due to their political status, a community of internally displaced people from the Abkhazian conflict do not own the land that they have lived on for over twenty-five years. When dredging operations began, a mountain of sand was created in between the community and the rest of the city, completely cutting them off. The Anaklia Development Consortium commissioned a local driver to provide residents with "necessary" supplies and transport service twice a week, but as the national government continues to try and negotiate terms of resettlement, these individuals remain in an extra-territorial zone, both within and without the confines of real estate speculation and citizenship.31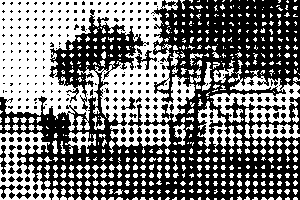 Dispossession is linked to precarity. Homes are not alone in being removed from these projects; so are unions. Alongside Georgia's advantageous geographic location, the nation is touting its "competitively priced labor" and flexible labor code at international transit forums, such as the Belt and Road Forum in Tbilisi in 2017.32 While the Anaklia Development Consortium often publicly stresses its corporate social responsibility and striving for higher labor and environmental standards,33 in private, company representatives consider minimum wage a mere bureaucratic note, one that serves as an obstacle not only for foreign investment, but also people, who in their estimation, are happy to work at any price.
When the ADC opened its employment-hiring center in 2018, however, such happiness was nowhere to be seen. A sole female employee interviewed a seemingly endless stream of mainly male, middle-aged jobseekers, all of whom were formerly employed in the Soviet Union. She was not offering jobs herself, but creating a database from which subcontractors could source their future employees. After filling the applications of countless semi-professional lorry drivers and other unskilled workers, who were all wondering about salaries and employment starting dates, jobseekers were sent home with long explanations about subcontracting schemes and suggested to wait.34 If speed is the raison d'etre for the Anaklia Port, waiting is the true sentiment and sensation experienced by so many of the actual denizens of this territory.
On January 9, 2020 the Georgian government announced its decision to reclaim the land and the deep sea port project by terminating the contract with private Anaklia Development Consortium, which failed to reach an agreement with potential investors and international banks (EBRD, OPIC, ADB, AIIB) and look for financially stronger investors.35 Dispossession, speculation, and leveraged futures are a recurrent theme in the logic of reclamation at a planetary scale.36 Waiting for Georgia's fabled just-in-time logistical future continues to vanish into the dredged sea bed, while the wind scatters reclaimed dark sand in the newly erected guesthouses and hotels, filled with both hope and fear.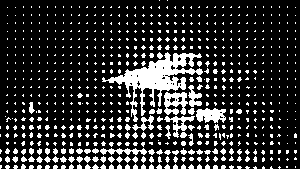 Experiment (Utopia?)
This "reclaimed" future is not inevitable. Isolated amongst scrubs and swamps, three vertically displaced glass volumes of another futuristic construction float at the heart of the now-abandoned Lazika. The building, commissioned to the Georgian firm Architects of Invention in 2012, was meant to serve as a municipality for the emerging city. Yet, the ADC positioned itself as a demand-driven organization which avoided mistakes, answered to clear measures and quantitative indicators, and never spent money on beautiful or non-functional architectures. Thus, the fate of the municipality building, which ADC once considered using for its logistic activities, had become dubious. After a closer examination of the building, together with SSA Marine, the costs needed to maintain it were deemed too high to justify its upkeep. "If numbers do not adapt, they simply do not adapt. I'm not saying yes or no, what I'm saying is: it's a question mark, quite big fat question mark," explained the ADC's Deputy CEO of Construction Management, Giorgi Mirtskhulava.37
Niko Japaridze, architect of the project, understands how "the rush to produce a new architecture has collided with disorganization, lack of regulation, and crumbling infrastructure." Yet, he contends that "technology may tempt the market away from its predilection for cheap concrete [and bad construction]." For Japaridze, using technology in a situated manner might transform the future. The building's curved shapes and open and flowing atriums were intended to not only reflect but enact citizen-to-government communication. The building was inspired by figures such as Yona Friedman, whose "floating city" project also envisioned a democratic urbanism, as well as artists from the Russian revolution such as Kazimir Malevich, who sought to liberate art for the masses.38
Whether these reclamations of past architectural inspirations are truly "vernacular" or "democratic," or whether the building is even successful in achieving these things is beside the point. As the architect told us, pre-planned cities are disasters, and all buildings are experiments, not all of which succeed. The failed experiment is thus a faint messianic possibility within the logic of reclamation infrastructures that otherwise lays claim to mythic pasts and consumes the future through its own technologies of derivation and digging. New logistical infrastructures built through computation, finance, and empire map onto the past, and thus offer opportunities think through different forms and temporalities. In the layering of these times and strata—geological, geographic, and historical—alternative landscapes might be envisioned.39
The leftover and decaying structures littering Anaklia's shore recalls Walter Benjamin's observation in the Arcades Project that every generation imagines the next, and from the detritus of that imagining we might excavate both a history of the present and awaken to consciousness of our current condition.40 If there is a dream that Anaklia might awaken us from, it would be that of a future governed by increased consumption delivered through a seamless logistical integration of the planet; a world where the terminal limits of resources, energy, temperature, money, and life are overcome through speed, smooth parametric design, and logistical integration. A future justified through the reclamation of a mythic past.
New Silk Roads is a collaboration between Aformal Academy and e-flux Architecture. The project has been supported by Design Trust, and has been produced in cooperation with Digital Earth.