February, 2019. The large, natural harbor in the innermost part of Prestfjorden, Vesterålen is throbbing with activity in the pitch black, Northern Norwegian winter night. Light is streaming out from open gates of the low-lying, steel-plate-clad industrial fish plants. Boats appear from the dark of fishing waters. The crews lift plastic tubs full of green Atlantic cod onto the pier. Electric forklifts drive the catch to the gutting belts, where gloved hands take care of all parts of the fish. An hour later, the Atlantic cod has been iced, packed in polystyrene boxes, and loaded onto lorries to be driven along icy winding roads to international markets. Minutes after disembarking from the pier, a boat is just a small point of light between the breakers.
Lofoten, Vesterålen, and Senja constitute the heartland of the yearly fishery of skrei (Gadus morhua), a codfish that lives in the Arctic and Barents seas for most of the year, but migrates along the Norwegian coast, following Egga—where the Norwegian continental shelf plummets steeply down towards the ocean depths'to spawn in shallow waters in Vestfjorden, south of Lofoten. Most cod species in the oceans have been overfished, like the plentiful resources on the banks of Newfoundland that sustained European and later American fisheries for centuries. The population of skrei, however, although systematically hunted for centuries, is still healthy and abundant, largely in part due to successful regulation policies. The resource is mostly exploited in a traditional way, by small boats which fish with nets and lines, and harbor and deliver their catch in local fishing villages. The fishermen are equipped with inherited silent knowledge of the sea and how to perform their trade. The boats, however are supplied with the latest digital equipment and machinery to scan the sea, navigate, catch, and communicate.
Dried cod became a sought-after commodity already during the age of the Vikings, around one thousand years ago. That market back then enabled specialization and lay the foundation for the first embryonic urbanization in Norway. Its logics of production created a set of remote coastal settlements, known in Norwegian as fiskevær, fishing villages or hamlets, which continue to dot the coastline north of the Arctic circle today, where cultivation of cereal is unfeasible in the short windy summers.
Since the development of the international cod market, a fisherman in Northern Norway has been just as connected to the European market and as sensitive to supply and demand fluctuation as a weaver in Flanders. But their resources, environments, and products describe a history of stability. Throughout the centuries, Norwegian coastal fishing settlements have adapted to new technologies, logics of global production and markets, and national regulation policies. Places and communities alike had to reinvent themselves many times through history to cope with new situations, contexts, and conditions. Each reinvention has created a new socio-material layer built on top of, yet coexistent with the previous: the architecture of the traditional fisheries; the architecture of industrialization; the architecture of the social-democratic welfare-state; and today, the architecture of neoliberalism.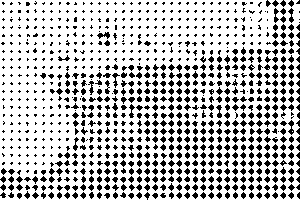 A vernacular tradition prevailed in the fishing plants until the 1950s, whose production followed ancient patterns of making dried stockfish and salted (and later, dried) clipfish for international markets. Many of the hamlets and villages where structured according to medieval land-use patterns, with narrow properties spanning from the sea to the foot of the mountains. Their wooden architecture was composed of distinct building types. This tradition was broken by the postwar policies that sought to industrialize and modernize Norway's northern fisheries. A new production line was implemented: catch by trawlers was frozen down and stored in new facilities in the harbors, to be later defrosted for filleting, packed into consumer-adapted boxes, and exported and sold in shops all over the world to customers who had outfitted their kitchens with freezers. Alongside this, concrete became the main building material in the harbors, and spatial planning and standardized housing was introduced in the villages.
During the 1970s, decentralization was a political priority in Norway. Regional policies were followed by funding initiatives that strengthened primary industries such as fisheries and agriculture. Rural Norway was urbanized, and what were fishing villages turned into rural towns, all provided with public welfare functions and low-density shopping districts. In the 1990s, the deindustrialization of Europe also affected Norway's northern fishing industries. Production—measured globally—proved to be too expensive in Norway. Norwegian fish was frozen in the north, then shipped to China, brought up its rivers, defrosted for filleting in inland cities with cheap labor, frozen again, and finally brought back to international markets, and even to the shops in the fishing villages where the fish were originally brought to shore. Due to extremely cheap transport and logistics, this chain of production was profitable. Yet the villages turned into industrial ruins.
During the last decade, northern fishing villages in Norway have reinvented themselves by focusing on the production of fresh, iced cod. Profit is no longer created through processing, but rather in the raw material itself: the fresh skrei. The new socio-material layer of the harbor shows logistic efficiency and the clean architecture of the modern food industry. The morphological overlapping of place and harbor has been weakened, and the new architecture of the settlements indicate the effects of the neoliberal economy on what used to be an egalitarian society. The neo-rich, successful fisherman live in boastful houses, while poor migrating seasonal plant workers live in shacks.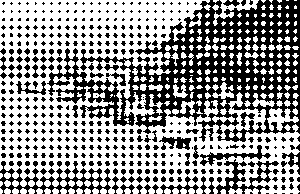 … where does sustainability work and why?
Utopia, historically speaking, has mostly been envisioned as rural, indulged in nature. Most of the interest in urbanism in recent decades, however, has dealt with the growth and transformation of cities, taking for granted that cities are where everyone will inevitably end up. Little research and few studies have looked at the transformation of the countryside. While a possible sustainable future seems to be located in cities, the vast majority of architectural professionals have overlooked the profound transformations occurring in the rural areas of the world and the challenges being created therein. In an urbanized world, the challenge of sustainability is inseparable from the organization of rural production, life, and settlements.
These challenges are generally linked to the excessive exploitation of resources and the destructive consumption of the natural landscape itself. Infrastructural projects of vast dimensions, like the one's financed by the Chinese Belt and Road initiative, crisscross the landscape to strengthen accessibility and mobility. Yet present-day industrialization does not create cities, but rather temporary work camps. The resource-intensive industries of production and storage need space, and tend to end up outside of cities, in what used to be called nature.
Many challenges facing the future of rural communities are a consequence of how food production is handled. Agriculture is becoming heavily industrialized, while at the same time ownership is being concentrated into increasingly fewer hands. Throughout Europe, most notably in the eastern parts, companies with financial power are buying up agricultural land, turning vast areas into efficient food-producing mono-cultures, ones that are potentially, in the future, managed by satellite surveillance and robotics.
The questions raised by these types of spatial transformations deal with the idea and understanding of place. The rural world is dense with places that have question marks behind their names. China, for example, has between 1.5–2 million rural villages, and one of the main questions in contemporary Chinese policies is how to prioritize productivity growth in and wealth distribution to the countryside. The need for increased production is pertinent, as China currently supplies food to 19% of the world's population on only 7% of the world's arable land.
Some downsides to contemporary processes of transformation in the countryside include depopulation and impoverishment. The global market proves to be an inexhaustible well for cheap labor, providing a low-paid international precariat, lacking the worker's rights that were conquered by the working classes throughout the nineteenth and twentieth century. Locals, in these situations, are deprived of the right to resources and land, and subject to late-capitalist processes whereby resources, ownership, and wealth are transferred from public to private hands, from people that cultivate the land to financial conglomerates that manage it.
Like in most discussions on sustainability, there is a high/low-tech dichotomy to countryside futures. Taking a techno-positive view, gene-technology and eco-science could yield better harvests, mono-cultures turned into an abundance of ecosystem services, wilderness reestablished on less productive land, and production reinvented through digitalization and robotics to become non-polluting and inexpensive. This view is supported by a firm belief in the market as the positive generator of society's "green restructuring." In this utopia, humankind will live their lives like citizens in the polis of antiquity, the only difference being that the laborious work in the countryside is done by robots, not enslaved humans.
When Robert Owen in the 1820s worked out his plans for the utopian and experimental community New Harmony for the United States, no well-functioning models could be copied. When discussing the future of countryside settlements, such as Norway's northern fishing villages, we are somehow in the same situation. Yet instead of projecting utopias, a better strategy might be to draw interest to a set of examples, communities that are able to produce goods and market in a sustainable way while keeping their rights over land and resources and taking advantage of modern technology.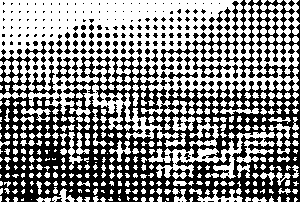 … society, labor camps, or recreational ruins?
Northern Norwegian fishing villages constitute one of these possible models. The settlements are not without their downsides, though. An international precariat is seasonally imported to do low-paid work, and there is a fierce fight for the rights to the catch. However, these settlements have shown to be inventive in their ability to cope with the forces of globalization and in taking new technologies into use.
These towns and communities are rather prosperous and efficient production units that give their inhabitants a good life. The future of these villages, however, is rather open and depending on international markets, national policies, and local coping strategies. A future local, sustainable, rural, society is one scenario, and a prerequisite for this society is a national governmental policy that overrules pure market mechanisms. What is profitable—as exporting fish to China for processing was—might in terms of social economy and sustainability be totally irrational.
Another prerequisite for stabilizing the villages is to ensure that the quotas for catch remain among local fishermen and supports local production. A national and protective regional policy for fisheries is needed, even if it contradicts EU free-market policies. And, just as important, a regional policy is needed that grants education, hospitals, and welfare to all parts of the country. But much will ultimately depend on the inherited knowledge of the fisheries, their ability to reinvent themselves and their skills in adapting new technologies, their knowledge of local markets, their ability to build national and international networks, and their sense of community. To restructure the villages into optimal environments for urbanized, yet rural ways of life, will be an essential part of the strategy.
One less attractive scenario is that the settlements are reduced to seasonal fishery bases, maintained only in order to harvest marine resources. Even if harbors and production are maintained locally, places could be allowed to disintegrate as well-functioning societies and turn into labor camps. Alternatively, the settlements might slowly disintegrate into recreational ruins. It is fully possible to imagine that state-of-the-art fishing fleets will be able to sustainably deliver their catch directly to more central harbors, bypassing the necessity of the northern fisheries. And Northern Norway is already an attractive recreational tourist destination, containing many picturesque ruin landscapes from bygone heydays of production.
In Norway, but also elsewhere around the world, policy-making has largely abdicated from the countryside, leaving the development of its communities to the market. Yet controlling regional policies is of utmost important in order to achieve sustainability goals. Developing communities and ensuring that people can live where the resources are found is a public task.
This text is excerpted and rewritten from Karl Otto Ellefsen and Tarald Lundevall, North Atlantic Coast (Oslo: Pax Forlag, 2019).
Overgrowth is a collaboration between e-flux Architecture and the Oslo Architecture Triennale within the context of its 2019 edition.
Authors