Nick Axel How would you describe your Living Room project?
Sandi Hilal Living rooms are traditionally where the private home opens itself to the guest, the foreigner, the outsider. They function as a transitional space and a passage between the domestic and the public. In Arab culture, the living room is always ready to host; it is the most ornamented part of the house, never in disorder, and often has fruit, nuts, and black coffee ready to be offered at all times. It is highly symbolic, curated, and cared for. The Living Room project is about deploying this type of space in politicized contexts to invert the relationship between host and guest. It is about providing a space to people who do not otherwise feel at home. The project started quite small, but it has been growing and expanding into a network, with locations in Boden, Fawwar, Stockholm, Ramallah, Eindhoven, Paris, and soon Anchorage.
NA How did the project come about?
SH In 2016 I was invited by the Public Art Agency Sweden to develop a project in Boden. Boden is a city in the far north of Sweden, just below the arctic circle. It's an arrival city, so I was invited to do a project with refugees. The Yellow House, a well-known place in Boden for hosting refugees, was indicated to me as a possible point of departure for the project. I was told that the Yellow House had a bad reputation, and some of the stories I heard from its residents were really quite saddening. The Yellow House is treated by almost all arriving refugees as a space transition; everyone just wants to move somewhere else. But then I met this one couple, Yasmeen Mahmoud and Ibrahim Muhammad Haj Abdulla, who used to live in a camp in Boden, but instead of moving to some other city like Stockholm, they decided to stay in Boden and moved into the center of the city. When I visited Yasmeen and Ibrahim's house, I was accompanied by representatives of the Swedish Public Art Agency, or in other words, by members of the government. By hosting us in their small living room us, Yasmeen and Ibrahim inverted the familiar social roles: instead of being refugees hosted by the government, they played the role of host; they were hosting the Swedish government. Their living room gave them the opportunity to refuse their role of obedient guest and exercise their right to be a host.
NA Did you keep working with Yasmeen and Ibrahim after that?
SH The experience of visiting Yasmeen and Ibrahim was the departure point for the development of the project's conceptual framework. Later on, the municipal housing company BodenBo offered a ground floor apartment in the Yellow House to create a public living room, where people from both the Yellow House and the wider community would be able to exercise their right to host. The Yellow House is a traditional Million Program building. It is quite dark and closed, so opening up the architecture was quite crucial to this. We tore down all possible walls, installed new floor-to-ceiling windows and provided direct access to the outside. We also laid carpet and placed series of pillows to make it more inviting. It snows a lot in Boden, but it also has quite nice summers, so when you're sitting in the Living Room it often feels as if you're floating, either in white or in light. All of this was done in collaboration with Yasmeen, but her role is much more important than that. Yasmeen is the host of the space. She is the one with the keys. She is responsible for opening the space, for activating it.
NA So what's actually happening in the Living Room?
SH Two years after first opening, the Living Room is now used every day. Yasmeen hosts a ritual every Saturday that starts at noon where people come and spend the entire afternoon and evening cooking and eating together. Each week a different head chef is chosen, who doesn't just cook but also teaches everyone else how to cook the food they know how to cook. This has become a real reference point for all new refugees arriving in the city: no matter what, everyone knows they will be welcome. Even over Ramadan, when it's forbidden to eat before sundown, this ritual has persisted. Other things are happening too. Ibrahim recently obtained his driving license and decided to hold an informal class in the Yellow House so that people in the community could learn the theory of how to drive. Eighteen out of the twenty people who joined his class were women. At a certain point, the ABF (Arbetarnas Bildningsförbund, or The Workers' Education Association), a very interesting Swedish organization that has worked with refugees for many years, recognized the need within the community and started an official driving course in Boden, for both theory and practice, that is available to everyone for free. The ABF eventually ended up asking to use the Living Room for two days per week for more classes than just driving because they felt like it would be a more successful place to reach refugees. So instead of offering people services they are not interested in, the Living Room serves as a kind of laboratory for institutions that are working in Boden and with refugees to understand what will work.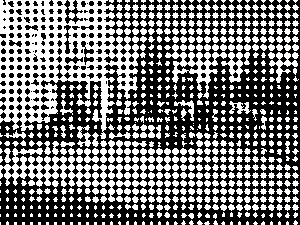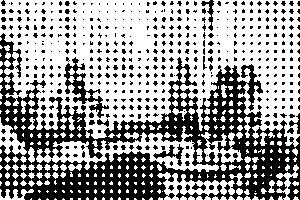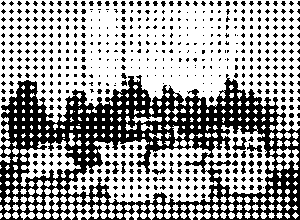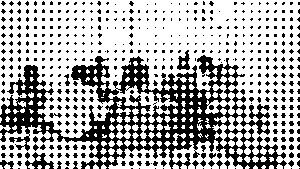 NA In Boden, you had an institutional framework that led you to Yasmeen and Ibrahim, but in other instances, how do you find hosts?
SH Sometimes I find them, other times they find me. There's no one way to find a host. The Living Room allows people to understand their pre-existing practices of hospitality, which are often the ways people feel at home in their communities, differently. This can be an incredibly powerful, inspiring, and energizing experience. In Eindhoven, for instance, I was invited to install a Living Room at the Van Abbemuseum. While I was waiting to meet with someone from administration, I met Shafiq Kakar, an Afghani man who works in the museum as a guard. He introduced himself to me, and as soon as I began telling him about the Living Room, he instantly understood the project. I told him that the only condition for this project to exist was for a host to come forward, and he replied, with no hesitation: "I'm the host." Shafiq became the host, but he also invited members from the local community of rejected asylum seekers to be hosts. They came only two at a time, as they had already built up a strong sense of solidarity and did not want to end up just socializing amongst themselves. We placed the Living Room at the entrance of the museum, which offered them the opportunity to meet people with whom they would not ordinarily have come into contact as equals.
NA Can anyone become a host?
SH The project works by understanding hospitality as a way of becoming political, of making claims to the public, so the host needs to want that. The project started in a refugee community, but it's not a project only about, or even for refugees. In many places today, the state has a complete monopoly of being the host. Over the past few years, in places like Denmark and the United States, it's even become illegal for citizens to host or otherwise help refugees on their own accord. Political hospitality is the exclusive responsibility of the government.
NA It's a little bit like the Enlightenment's social contract gone awry. Back then, the social contract might have been that the individual would give up their right to violence to the state in exchange for other rights, and thus remain pacifist. But when it comes to hospitality, abdicating the individual's right and responsibility to host and be hospitable sounds toxic.
SH The Living Room reflects on and seeks to address a much wider condition of not having access to a political subjectivity. The private is increasingly where publics and political subjectivities are formed. So by politicizing hospitality and providing the public access to the private—and vice versa, by providing the private access to the public—the project works to reconfigure the traditional binary of public/private that has sutured the historical development of political discourse and create a political space.
NA How does the institutional and architectural context of a Living Room influence what that takes?
SH In Boden the Living Room remained within the domestic sphere. We opened up what was a previously closed space. But the form a Living Room takes is always based on where it's taking place. To create Living Rooms in museums, for instance, has actually meant to create enclosures. At the Van Abbemuseum we laid a carpet, added some pillows, and erected some low walls to make an otherwise transitory space more intimate. Similarly, at ArkDes, we erected high walls in the middle of an exhibition space to create somewhere people could sit down, take a break, and speak to each other—not something that tends to take place in the middle of an exhibition.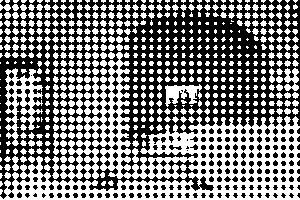 NA It seems like the Living Room is, more than a formal intervention, a reconfiguration of pre-existing social and spatial relations. These Living Rooms, whether by tearing down or putting up walls, help both spaces and people alike to become public. But not public in the modern sense of the term that conflates corporeal presence and proximity with political potency, but one that is focused on sharing, on collectivity, on opening up, and on being together. Can you speak to the type of effect this has had in the local communities of either Boden or Eindhoven?
SH Boden has a lot of institutions that work with and provide aid to refugees. But since the Living Room started, there has been some confusion within the institutional landscape about who is doing what. Is the Living Room providing aid? Is it performing "integration"? Yasmeen recognizes how much work in Boden is being put into integrating refugees into Swedish society, and truly believes that all refugees should be integrated, but she insists that the Living Room is not doing that. It puzzled me for a long time why, but then I understood that what's taking place in the Living Room is not the traditional, Western process of integration where someone integrates someone else. Here, it's someone finding their own way of becoming integrated into new place. In that sense, certain social codes are being broken, and that scares Yasmeen.
NA Has the Living Room changed the relationship between the people living in the Yellow House and the Swedish public?
SH The Yellow House is a place that has been particularly discriminated against. For years, a lot of people wouldn't even drive by it. Yasmeen and the community of the Living Room are doing everything can to invite the Swedish public in, but they've been having a lot of difficulties. Food is one way they've found helps convince people to come who otherwise wouldn't, especially in a place like Boden where you don't have many international restaurants. They're also thinking of initiating a monthly lunch where a politician to the Living Room comes to discuss different concepts such as integration and participation. The Living Room helps work against the isolation of the Yellow House, but it's not entirely enough.
NA Instead of pulling Swedes to the Yellow House, maybe there is another space where everyone feels like they belong, but would still allow refugees to exercise their right to host. What is the opposite of the Yellow House? What's the most celebrated or accepted place in Boden?
SH There is a central street and some cafes in Boden, but there is really only one place where everyone in Boden goes: the supermarket. In Stockholm there are separate supermarkets for each type of food, but in Boden, that's impossible. Everyone shares the same supermarkets.
NA Could you think of creating a Living Room in one of the supermarkets?
SH Well, it might not be as absurd as it sounds. In the modern history of Swedish cultural infrastructures, a lot of konsthalls were placed inside supermarkets. Even in Boden, there is a library and a konsthall inside a supermarket. And actually, I've always thought that if we do an exhibition in Boden, we should do it in one of the supermarkets.
NA So much of your project is about finding the right host, but maybe it's also about finding the right space. What do you see as the biggest challenge facing the further development of this project?
SH In Islam, there is a very important ḥadīth that states one's status as a guest is valid for three days, but after that, hospitality becomes sadaqah, or charity, and the guest becomes an object of pity. There is a huge amount of respect in hospitality for both guests and hosts, but it's very clear, at least in Islam, that relation of respect is gone after three days. The cornerstone for my thought about hospitality, like many others, comes from Derrida. Derrida proposed that the only way for the West to maintain its moral and civil standing was to perform what he called unconditional hospitality. He drew his understanding of unconditional hospitality from Islam and this relationship of respect between the host and guest during those first three days. What is radically problematic about this is that Derrida does not even consider the possibility for the positions of host and guest to change. The hosts were the hosts, and the guests were the guests. The only ones who can perform unconditional hospitality, then, are eternal hosts, and the only ones who can receive it are eternal guests. This is a terribly colonial way of thinking. Indeed, it's what happened during colonialism. My grandmother always told me that when the British came to Palestine, they were respected and greeted as guests, but they arrived and started teaching us, their hosts, how to live. Colonialism is nothing more than thinking you can only be a host, that you should never follow anyone else, no matter where you are. But at the same time, if you accept to be an eternal guest, you accept being faceless; you give up your political subjectivity. The practices of hospitality that Derrida drew his insight from were a means of survival: it was necessary to know you could trust someone if you are in transit and stopping somewhere for the night. Hospitality is still a question of survival, yet it cannot be guaranteed just by being a good guest or a good host. Hospitality is a daily practice; it extends well beyond the third day. We need to decolonize our understanding of hospitality and ensure everyone has the right to host.
Overgrowth is a collaboration between e-flux Architecture and the Oslo Architecture Triennale within the context of its 2019 edition, and is supported by the Nordic Culture Fond and the Nordic Culture Point.