Nikolaus Hirsch You have a very expansive practice, ranging from design to curating, art directing, and editing. How do you understand the role of architecture and architects in this expanded field?
Ippolito Pestellini Laparelli I feel like there has been a general shift from construction to media, but I don't have a theory for it, and I believe my case is specific to my background. I'm a product of Italian schools, which until some years ago provided a very broad education. I'm also a product of the Italian market. Italy is the country with the highest ratio of architects to inhabitants in the world; there are very low chances to build anything and architects often turn into spatial practitioners, applying spatial thinking to different domains. This is not new or recent of course. The radicals, like Superstudio and Archizoom, focused on space, but not necessarily through building, and by doing that they were able to open new opportunities. Today, architects easily borrow from or contribute to other disciplines. The osmosis is so frequent and intense that a different definition for architecture might be needed. When you look at it as a system, or a network of fields of knowledge, you understand yourself, as an architect, only as one point in that network. You can contribute to multiple processes at the same time and be released from the burden of authorship.
NH How would you define your role then?
IPL Within our office I'm responsible for a department that works at the intersection between architecture and other practices. We almost never build in the strict sense of the word, but contribute to broadening the spectrum of what OMA can do and offer. It is difficult to say whether what we do is architecture, curatorship, editing, art directing, or something else. Our practice is very schizophrenic in that sense. This year I co-curated Manifesta, an art biennial, and I've curated in the past, but I've also worked on scenography, architecture, and editorial projects. In the end, there is nothing I can do very well, but I'm happy to try and navigate through different domains, without pretending to be an expert.
NH Is that the old model of the architect as a generalist?
IPL Maybe. I'm not against "generalist" as a definition. Architectural education and practice are progressively becoming very fragmented while, when you look at the market, or at the opportunities provided by new domains of research and what an architect can do in these contexts, I find it more exciting and productive to expand as opposed to specialize. I don't know whether that's a question of being a generalist or something else. Especially considering the degree of hybridization between disciplines that is currently informing our practice as well as many others…
NH Regarding Manifesta 12 in Palermo, I'd be quite interested to hear from you how would you define this year's edition, since half of the curatorial team is made up of architects. How has the presence of architects changed the curatorial idea, the format, the participants?
IPL This year's Manifesta started as a reaction to Manifesta 11, where an artist-curator worked on a very specific exhibition that became almost a personal statement. The institution felt like it retracted from engaging with the city. So this year, given the complexity of Palermo, the institution wanted to approach the project with a sort of preparatory phase; a pre-investigation that would work to mediate between a foreign institution and the city, and that could act as a blueprint for Palermo even after Manifesta. The underlying idea was that through the initial research phase—which set the basis of the curatorial model—and the collection of works developed for this edition, Manifesta would serve as a testing ground with a long-term perspective for alternative urban practices. The city is the real project.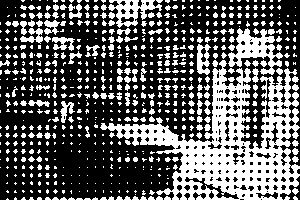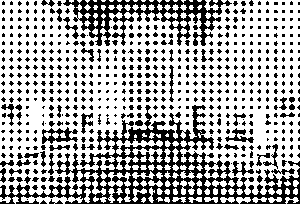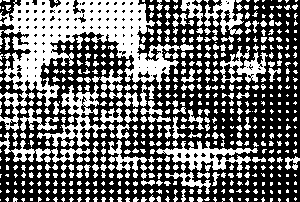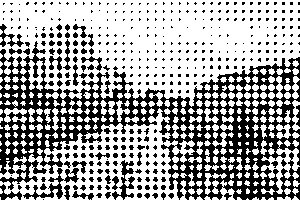 Nick Axel What did this preparatory phase entail?
IPL Palermo is not an easy place to penetrate or engage with. Our study, which is now called the Palermo Atlas, looked at Palermo not as a city but a geography of flows—of people, capital, data, species, seeds, germs—that extend far beyond the Mediterranean. The Atlas uses Palermo as a lens to explore some of the crucial transformations of our times that are common to the Mediterranean, Europe, or the world at large, such as migration and climate change, or illegal trafficking and warfare. It's a multi-scalar study that doesn't use traditional urban categories to scan the city, but instead mobilizes things like religion, literature, cinema, or personal memories to navigate its territory and controversial history. It's not an urban analysis, but rather a holistic reading of the current status of the city. The Atlas was used as a tool by both the artists and the curatorial team. The interdisciplinary nature of the curatorial team—two architects, Andrés Jaque and myself, an investigative journalist, Bregtje van der Haak, and one art curator, Mirjam Varadinis—is reflected in the interdisciplinary group of participants, who range from writers to journalists, activists, anthropologists, architects, artists, geographers, and so on.
NA How did the Atlas influence the way you intervened within the city itself?
IPL The Atlas allowed us to explore the entire geography of Palermo in depth. We literally walked with dozens Palermitans across relevant sections of their city. These explorations and associated discoveries led to a certain attitude towards the city and helped identify locations of interest. This year's Manifesta happens across twenty-two found spaces—from abandoned palazzos in the city center to remote gardens or modern ruins in the outskirts. We don't use any institutional spaces. Due to its controversial post-war history, Palermo has hundreds of abandoned or under-utilized spaces just in the historical center, while several other areas are stuck in financial, political, or bureaucratic gridlock and can't be used. There was a huge opportunity for us to open up the city, to use Manifesta as a device to show what was otherwise inaccessible and to unlock existing potentials. We also wanted to extend, or stretch across the geography of Palermo, to bring the biennial to contested, peripheral, neglected areas. By doing that, the idea was to try to engage a different audience, one that might not normally be exposed to such types of cultural events. More generally, I think it is important to stress that Manifesta is part of a political vision of the city of Palermo based on culture, multiculturalism, and integration. It's a new narrative based on a shift in politics and culture away from the heavy heritage of crime and the mafia and towards public participation. The process of making the biennial—from Palermo Atlas to the implementation of each work—has been developed as a partnership between the city and Manifesta. By creating this network of collaborations, we have hopefully set the basis of Manifesta's long term legacy.
NA It seems as if you're grappling with the finitude of the biennial itself, and are taking an almost infrastructural approach to try and overcome the ephemeral, temporary nature of such projects and events. The way that you talk about the city itself as the project makes me think about the institutional agency of such an event, one that acts in an independent way from the artists or art works. While I understand the scale is almost incomparable, when you mentioned opening abandoned buildings, I couldn't help but think of how documenta 14 rehabilitated buildings and institutions throughout Athens.
IPL It's hard to talk about the infrastructural approach of Manifesta, as the scale of its investment is really quite small, especially compared to documenta. We open abandoned buildings, but we didn't rehabilitate them. We launched a number of urban interventions as prototypes to test methodologies, more than actual projects. In a way, as an institution temporarily based in a city, Manifesta can be seen as a catalyst for local energies.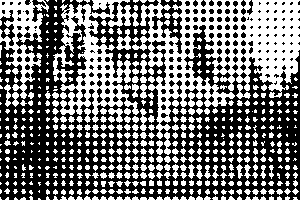 NH Also with the not unimportant difference of where the money comes. The host city, Palermo in this case, pays for Manifesta to happen, whereas the state of Hessen and the German government will always pay for documenta in Kassel and sometimes even in other places.
IPL True. In the case of Manifesta, its model and mode of operation needs to be readapted—often reinvented—every two years. In Palermo, we were trying to inject public finances into the city through projects of public interest. What is crucial for us is the temporal dimension, especially for those projects which are considered more like interventions. They're based on a timeframe that extends beyond the exhibition. We're not giving the city packaged projects, but rather initiating processes. Cooking Sections, for instance, is doing a project about dry irrigation techniques, a topic that is urgent for Sicily for two reasons: it's a form of emancipation not just from climate change and progressive droughts, but also the criminal structures connected to the distribution of water. It is contextual while providing a possible response to urgent global needs. They discovered and researched a number of ancient dry irrigation techniques which were common before the modernization of agriculture, and are restaging some of these techniques across the city in three installations around existing trees. This is done in collaboration with the department of Agronomy of the University of Palermo, which will monitor and livestream data about those trees, making it accessible to whoever is interested. You could say that Cooking Sections' work transforms a number of sites in Palermo into open air laboratories to test the city's future environmental conditions. These types of projects will not end after four months. They are "structural," conceived in such a way that their legacy—in the form of accumulated knowledge and methodology—will continue after Manifesta ends. It was a way to be relevant, or to have impact, without major architectural interventions.
NH There is a certain promise of site specificity in not just Manifesta, but most biennials; that it does something with the local. This usually leads to huge disappointment, if not a revolt among locals. I think this is based on a misunderstanding because the other force of these types of events is, of course, decontextualization. Local contextualization has limits. Otherwise we would just have regionalist architecture, if not regionalist art, all around us. So instead you invite practitioners who bring other contexts with them, other vocabularies and discourses. Ideally, this estrangement brings something, contributes to the host city. In the case of this Manifesta and Palermo, how do you balance between what has local roots and is part of local dynamics, and something that is brought in from elsewhere?
IPL It's an interesting question, especially when talking about Palermo. This is a city where the local and global dimensions are reconciled, and where their dynamics are entangled and participate in common challenges, but often through different points of view. We encountered, and we keep encountering friction from citizens. That's inevitable, and that's why we tried to establish partnerships between external practitioners and various local forces The Atlas and the work that followed helped set in motion the type of collaborations we wanted. When we invited artists or other practitioners to actually participate, collaborations and conditions for them to work were already in place. In some cases, they worked perfectly, and in others they were less productive, but no process was carried out in isolation. Laura Poitras, for instance, collaborated with the local Centro Sperimentale di Cinematorgrafia (Experimental Cinematography Center) to craft a narrative of the growing US military presence in Sicily, connecting to and expanding the voice of decades of protest. Or Matilde Cassani, who in dialogue with the local Tamil community updated Sicilian baroque traditions through a number of drapes and a spectacular daily fireworks show at the Quattro Canti, which acts as an ode to today's religious and cultural diversity in the city.
NH Do you think this is what Palermo expected?
IPL Well, it's the city that actually pays for Manifesta, so their expectations are usually very high. Expectations are a question of the city's political dynamics. The task is then to manage expectation in such a way that it becomes clear what you can and cannot do, considering the timeframe and resources that you have. Part of our work was dedicated to convincing people that Manifesta is not a sort of United Nations entity that comes in and is able to measurably change things on the ground, but rather that some choices were made due to the scale and the type of resources that were in place.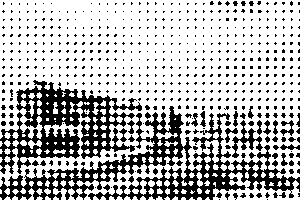 NA Why would a city like Palermo go to Manifesta? Why wouldn't they just hire AMO to do a study and to implement some preservations projects? What does Manifesta allow the city to do, or what does it bring to the city, that the city can't do on its own?
IPL OMA or AMO are never enough, especially in complex realities like Palermo. I think your question relates to your previous point. An important force of these events is decontextualization. Palermo has extremely complicated problems that are often discussed in the same way, from within the city, its political systems, its policy makers, and so on. We approached the city as OMA with the intention of starting to talk about certain problems from a different point of view. For me, that's one of the most interesting aspects of this Manifesta, which we tried to extend to other actors. Like us, some practitioners that we invited simply approached issues in a different way, with different narratives. In some cases it was not simply a fresh look, but a shift of perspective able to break through consolidated gridlocks. Rotor, for instance, worked on the outskirts of Palermo in an area that was originally a nature reserve called Pizzo Sella, but where forty years ago, 170 villas were illegally built, a large number of which are still unfinished. They stand as a huge scar on the Palermitan landscape, and Pizzo Sella is commonly known as the "hill of shame." Rotor transformed an abandoned, unfinished building—a precarious concrete skeleton—into a refuge point and public belvedere from where you can look back at the impressive panorama of Palermo and its landscape. It's an emblematic project for me that, through a radical shift of perspective, reconnects us to the landscape and transforms a place burdened by so much negative memory into something productive, acting almost as a salve. It could also be considered a prototype that is scalable and replicable.
NH Narration is an interesting notion here because it might not be visible as a text, or not literally, but it gives a certain tangibility to a site. In that sense, one could argue that your role is to construct visibility, to construct potentials. But it's also related to certain possibilities that modernism, or the history of modern architecture, clearly shows, as in the way how Le Corbusier talked about Paris in a completely new way in the 1920s. Media, be it a text, an exhibition, or an actual building, can be quite performative. What it leads to, we don't know, but this seems, to me at least, to have something to do with what architects do, willingly or not.
IPL Willingly, we hope! I agree, and it's also about creating a context for dialogue, a "place" where different forms of politics can be discussed outside traditional governmental structures. We are, for example, giving space to a number of research-based projects which are actually exploring new possibilities for knowledge about the city or its geographic context, and that manifest in theatrical ways. The display of the archive of a forty-year exploration of the polluted and contested southern coast of Palermo by Roberto Collovà, a renowned local architect, is one example of this. We also involved actual writers, like Giorgio Vasta, who curated "City Scripts," a series of five micro-narratives that span across space and time to explore less obvious and peripheral fragments of Palermo. These works don't necessarily produce instant change, but they contribute to mobilizing confrontation on urgent topics.
NA Where do you see Manifesta or the position of biennials, these types of events, twenty years from now?
IPL Manifesta is progressively trying to redefine the format of a biennial by questioning the scale, temporality, and degree of local intervention. In this sense, who knows? In twenty years it might turn into a nomadic intergovernmental agency—a UN body of sorts—one focused on local development through cultural production. But in any case, it's a complicated question. In 2010 there were 216 biennials. Many of these biennials ask themselves the same questions: how we can be more relevant? How we can mobilize resources in a cyclical format? I think the examples that are working better are ones which are most emancipated from the market, and that involve practitioners who try to be immune, or at least renegotiate their position towards its logics.
NH There are more and more attempts to stretch biennials beyond their two-year timeframe, but maybe we should think a bit beyond that. As architects we are aware of other exhibitions that happen according to a different cyclical regimen. Who says an exhibition has to happen every two years, or documenta every five years, or Munster every ten years? Think of historic examples such as the Weissenhof exhibition. This is where building and exhibition-making becomes hybridized in the way that you mentioned in the beginning. Maybe it shouldn't be clear what the temporal dimension is. Maybe it all these biennials are far too small. Maybe documenta is too small.
IPL Scale is definitely an interesting question. When you think of biennials, you often think about a large collection of artists, and a large collection of works. But why can't they be very, very small, or very, very big, as you say? Originally we thought it could have been revolutionary to avoid to setting up actual exhibitions and limit Manifesta 12 to a small number of urban interventions. Part of that ambition has survived, but the format has not entirely been reinvented. Time is also interesting when it comes to the question of scale, as there are usually different phases in the execution of a biennial. What makes Manifesta an interesting case is that it starts working with the host city long in advance. There is a whole preparation phase that unlocks certain legal frameworks, sets collaborations in place, starts working with the invited practitioners, produces research, connects with local realities, etc. In a way, what the audience sees is just the tip of the iceberg. If this extended preparatory phase and any form of cultural production connected to it were equally exposed as much as the moments during and after the opening, the fact that biennials happen every two years would become irrelevant. Biennials have timespans that are much longer. We could abandon the definition of biennials in favor of an ongoing process of production and negotiation, with various moments that have different intensities.
NA I wonder if, at a certain point, biennials might abandon artist commission model altogether, and operate almost like a planning biennial, or a preservation biennial?
IPL That is possible, and in a way, it's already happening. A biennial is like a form of meta-urbanism, or meta-design. Then, of course, this encompasses a number of other issues. One of our main criticisms that we are facing is that, in Palermo, we are the first step in the gentrification of certain areas. By opening up various abandoned places, which are already just waiting for an international investor to come in and invest, we're really part of that process. This is not bad per se, but it's a dilemma to be addressed by both curators and institutions.
Positions is an independent initiative of e-flux Architecture.
​Positions is an initiative of e-flux Architecture. This interview took place during the e-flux conversation series Practice at Milano Arch Week 2018, held at the e-flux Teatrino pavilion designed by Matteo Ghidoni—Salottobuono, made with the help of the Friuli-Venezia-Giulia (FVG) Region and by Filiera del Legno FVG (with the coordination of Regione FVG and Innova FVG).