I.
Vienna, sometime in early January. I am on my way to visit the site of what might be a red herring for Vienna's public housing model. Colleagues currently consider Atelier-House C.21, designed by Werner Neuwirth and Robert Hahn, to be the blueprint for an experimental alternative to public housing. Even Vienna's International Building Exhibition (IBA), with its theme of "New Social Housing," due to open in 2022, has embraced the project and its two protagonists, asking them to curate a series of talks around C.21's concept of Lebensräume (living spaces). As a private initiative and having not receiving any public subsidy, C.21's architectural ambition, use of materials, and inner organization offers the prevailing idea of what housing is, and how Vienna's city officials, and housing developers in general, think people must live, for critical reflection.
It's -5℃, but the cold wind makes it feel like -12. I get out of the underground at Vienna's new central station. In front of me is the brand-new headquarters of the Federal Austrian Railways. It is one of those slick-black corporate towers that only started to pop up since the turn of the millennium, but have already radically changed the skyline of Austria's soon-again two million capital. The eighty-eight-meter tall high-rise stands as the entry to the Sonnwendviertel development, located on the former site of the Südbahnhof terminal station. Between 2004 and 2012, Vienna's railway gateway to the South and East got turned into a vast shopping mall with an adjacent infrastructure hub.1 Through the restructuring and outsourcing of the cargo terminal, a thirty-four hectare site, close to the inner city, became utilizable for urban development. In 2004, a masterplan by Viennese architect Albert Wimmer passed the city council. Its original version included an office and commercial center north of the railway station, facing the city, and along the rail-lines, a comb-like structure for commerce and industry, protecting the largest part of the development from train-noise emissions. Space was reserved for a 5,000-unit housing development, a seven-hectare park, and a so-called Education Campus, a vast new school typology containing an 11-group kindergarten, a seventeen-class elementary school, and a sixteen-class grammar school.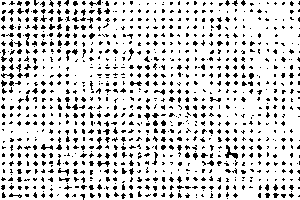 II.
The sky has been overcast for days with no snow. The city is grey on grey. It makes me remember that I live in a city quite far to the east in Europe. It is a city that, for decades, existed only in the shadow of the Iron Curtain, separating socialist countries from liberal Western Europe. The James Bond film The Living Daylights was shot in Vienna just three decades ago. Back then, the city would not only have been seen as Europe's node for espionage, but also as dismal stage set to depict the derelict, dull East-European cities of the cold war era. Today, however, the city has been almost entirely refurbished. Most of the old built Gründerzeit fabric, whose apartments just a few decades ago had no running water and housed low-income, largely migrant populations, are now the better part of Vienna's private housing sector.
Vienna's real estate market, and in particular its municipal housing provision, is often discussed to be an outstanding model for public housing. Yet due to its geopolitical positioning, it developed somewhat differently than other cities in Western Europe. Real estate prices are still low compared to cities like Munich, Berlin, or Copenhagen, and the public housing stock, with its approximate 20% share owned by the municipality and another 20% being publicly funded, can indeed be called unique for a Western industrialized capital.
What started after the First World War as an emancipatory and self-organized initiative of the Settlement Movement was soon taken up by the Social Democratic Party and developed into what is widely known today as Red Vienna.2 After the Second World War, these initiatives turned into welfare state programs, with the ambition to provide dwellings no longer just for the working class, but for the whole of society. The post-war building program was not so different from what we know from other European cities. Large-scale housing estates following the logic of CIAM's functional city ideal were implemented in pre-fab concrete. These estates currently make up around a quarter of Vienna's 220,000 municipal housing units.
Since the fall of the iron curtain in 1989 and Austria joining the European Union in 1995, Vienna has witnessed a constant influx of new residents. It was then that the former municipal housing provision had to change to comply with the EU's demand for a free market. Yet contrary to other European cities, Vienna's municipality did not sell the city's housing stock. Instead, they introduced a housing-developer competition model which is still in place today. In order to produce housing and get public subsidies, developers have to team up with architects and take part in a competition for available plots, complying to municipal standards. This model has produced a number of excellent and ambitious housing projects.
In 2015, national statistics registered 43,000 new inhabitants to the city of 1.75 million. While the growth rate is currently in retrograde, current predictions still expect that in ten years, Vienna will have been grown by the size of Austria's second largest city, Graz, or by around 20% of its current population. By 2027 the city will again house two million people, the population it had as capital of the Austro-Hungarian empire at the turn of the twentieth century. This projection has been propelling the building industry, and especially housing production. Austerity politics, the growing interest of private investors in housing, and an intensified discourse around the aim of Vienna's traditional public housing provision to serve everybody and not just the needy, has put publicly-funded housing production and municipal urban planning under pressure.
One result of this can be seen is the private housing sector's discursive and programmatic alignment with liberal ideals. Projects get designed for specific target groups, and with the so-called SMART housing program, the municipality approximates the dimensions of inter-war floor-plans for its new productions, mirroring the private market and its interest in minimizing the size of flats. Another trend within the publicly-funded housing market are participatory co-housing projects (Baugruppen), where a group of people get together and develop their own project. While some of these projects introduce innovative solutions with respect to publicly funded housing, they abet homogeneity through each project's exclusive peer group.
Vienna's predicted growth has also impacted its urban planning and zoning. Due to heightened interest in housing and the aggressive nature of private investors, parts of the city previously designated as commercial or industrial are increasingly being rezoned to allow for housing. This, in turn, accelerates the ongoing trend of displacing manufacturing, industry, and commerce to outside of the city. The municipality's efforts to counter this trend are limited to explicitly protecting industrial zones and, most significantly, the introduction of new building and zoning laws, that are just now coming into effect. Vienna's ambitious new building and zoning laws aim to regulate land prices by requiring developers provide a considerable percentage of affordable and rent-based units in any newly built housing.
III.
My winter stroll leads me south along Helmut Zilk park, named after Vienna's mayor between 1984 and 1994. I pass by newly-built housing projects on my right, which were finished and moved into three to five years ago. These publicly-funded projects were all completed following the housing-developer competition model, and largely designed by established local architects like Studio VlayStreeruwitz, Delugan Meissl Associate Architects, Rüdiger Lainer, Hubert Riess, Klaus Kada, RieplRiepl, and Geiswinkler & Geiswinkler. Each of projects are architecturally ambitious and creative in their own right, mainly focusing on the common spaces and the public realm within each block: skywalks connect different parts of one project, allowing for different semi-public spaces for its residents to meet and chat; there is a semi-public indoor swimming pool, and a vertical playground that extend over four floors. All of these buildings were designed before the financial crisis of 2009. Today's projects no longer have the abundance or generosity that one can see here.
On the other side of the park, closer to the rail lines, the husks of new housing projects can be seen. The original masterplan, which originally dictated commercial and partly industrial use for the area, was re-designed and plots re-zoned to allow for housing, with an emphasis on mixed-used buildings. A series of so-called Quartiershäuser, most of them planned as Baugruppe co-housing projects, aim to include affordable ground-floor spaces for small commerce. Austria's first project as part of the German Mietshäuser Syndikat (tenement syndicate), for example, which aims to elude real estate and market forces through collective ownership, is being built here. This future neighborhood has ironically been dubbed the "Professor's Quarter," since many of its future tenants are tenured professors at Vienna's universities and academies, and largely within their art and architecture departments.
After around a thirty-minute walk between half-finished and in-construction housing, I leave behind the park, pass by the massive new Education Campus by PPAG architects, and finally arrive at an empty lot at the very south end of the Quartiershäuser neighborhood and the end of Sonnwendviertel, directly adjacent to the rail-lines, next to the signal-box of the rail terminal, and opposite the motorail terminal. Looking up, the city seems far away. This is the site of architect Werner Neuwirth and developer Robert Hahn's Atelier-House C.21. It is awkwardly shaped, resembling the contour of a knife with a long and thin handle and a tapered blade. It is a leftover site of the otherwise rigorous masterplan. No developer was interested in buying it when it was up for sale in 2015.
IV.
It was in 2015 that Robert Hahn and Werner Neuwirth would first team up to take part in one of the competitions for the Quartiershäuser. Robert Hahn had just started his own small development agency besides his job at one of the bigger development companies in Vienna, and Werner Neuwirth was recommended for his experience in designing exquisite public housing projects, such as his Wohnbebauung Donaufelder Straße (2012), Wohnen am Mühlgrund (2011), and PaN-Wohnpark (2013). Back then, they asked me to join them as a consultant to conceive of a spatial organization that would de-normalize units and provide a structure that could adapt to a multitude of "life's realities," as they would call it. Our competition entry for building site C.11 of Sonnwendviertel failed on many levels and for many reasons. But it became a sort of blueprint for what became Atelier-House C.21.
It was after losing this competition that Robert Hahn decided to place a low bid for the leftover C.21 plot. This was against the initial advice of Werner Neuwirth. After all, the zoning plan identified this small and strange plot to be exclusively used for commercial or industrial use, and initially a low-rise development. Yet in the end, these constraints turned out to be a chance for something else that Hahn and Neuwirth had in mind, and that had, in different form, failed in the context of a housing-developer competition. Housing standards only allow one to design for a normative idea of how people should live. This non-housing site provided an opportunity to test out some of their ideas.
With the new plot and outside of the strict requirements of publicly funded housing, their idea was, to use the type of the "atelier" to develop something that allowed the housing of "life" as such, as Neuwirth would call it. In its combination of spaces for living, working, sleeping, and cooking into one, this form of life particularly pertains to creative and intellectual labor. The multi-dimensional concept of the atelier opened the possibility to file for building permission on the very site while complying with the site's zoning category. This strategy can also be seen in recent projects in Berlin, such as Arno Brandlhuber et al.'s Terrassenhaus and Deadline architect's Frizz23.
The concept of the atelier exists and is used in various ways. Even the infamous municipal housing of Red Vienna included ateliers, which are still used by a number of artists today. Yet the atelier is not defined by Vienna's building law, or any other juridical text applicable to building or construction. One finds an exact definition of what an apartment, an office, or other commercial spaces are, but the atelier remains juridically undefined. But it is undoubtly a space for work. The atelier is a type that qualifies for commercial or even industrial use within Vienna's zoning code, while being the stereotypical spatial category associated with the life of an artist or creative worker. Paragraph 6, sub-paragraph 13 of Vienna's building law allows for dwelling on industrial sites by the management or owners of a particular enterprise. And since each atelier will be owned individually, their inhabitants—as workers—are also allowed to live there.
For Hahn and Neuwirth, it was a stroke of luck that at the same time as they were planning C.21, city administration was adapting the zoning for an adjacent plot in order to be able to develop a municipal recycling center, which made it much easier for the zoning of C.21 to be adapted and allow for higher development. In September 2017, C.21's new zoning plan came into effect, allowing a twenty-six-meter high building in the form of a so-called "closed" construction (geschlossene Bauweise), or what in architecture generally is referred to as slab.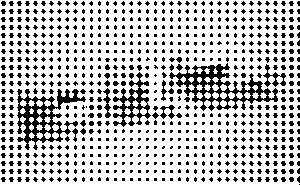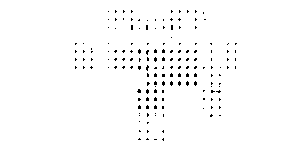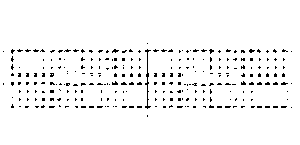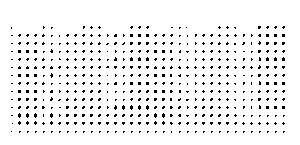 V.
In the summer of 2019, after a second round of contractor's bids are received, heavy machinery started construction work on the site. The design filed for approval is a seventy-six-meter long, ten-meter wide, and twenty-six-meter high slab running parallel to the rail-lines on the southern edge of the plot. Beneath the triangular part of the plot will be the required underground parking lot. The atelier-house will appear from afar like an abstract cubist sculpture. The concrete façade, with its seemingly irregular arrangement of openings in various sizes—smaller, operable ones with dimensions between 140×140cm and 180×180cm, and others, fixed, with sizes up to 350×350cm—blurs the reading of the slab's inner structure. Like the display of canvases in the Hermitage, the façade exhibits the opulence and abundance of creative production, perfectly fitting to the programmatic idea of the house.
The relatively cheap land allowed the floor area not to be maxed out and still guarantee a rather low unit price compared to the current housing market. It is comprised of six so-called workshops situated in the basement, seventy-eight ateliers, a café, common rooms, a gallery space on the ground floor, and spacious roof-terraces. C.21 is based on variations of three different atelier types arranged around two internal staircases: a small A-type unit of around 40m², a B-type unit of either 45m² or 55m², and a C-type of either 90m², 107m², and 121m². With regards to Vienna's current housing logic, an A-unit in C.21 is comparable to the size of a one room apartment in public housing, a B-type is equivalent to a two-room apartment, and a C-type atelier is comparable to a housing unit with either four or five rooms.
Neuwirth designed from inside out. Each of the units are basically square, and internally organized around a relatively small, freestanding block that houses the toilet, shower, and all necessary installations for a kitchen to be fitted on one of its outer walls. Other than that, there are no walls. Except in the small A-types, each unit offers a spatial surplus. Large parts of both B and C-type ateliers have double-height ceilings of 5.8 meters. The arrangement of different unit types on each level allows for linking and combining units, allowing one to theoretically buy multiple adjacent units and create a continuous space.
C.21 is certainly a hybrid. It is not an office building, or any other building for commercial use. And while it is certainly not a housing project, it still follows the rigid organization of separate private units that we know from housing. The common space is situated on ground floor, as is common in public housing projects today, and I cannot help but wonder if, in a house with owners as opposed to public housing, such an infrastructure will work better, becoming, for example, a space for everyday meeting and collective cooking.
The planned execution of the building with its bare concrete walls, its polished concrete floor, its intelligent sub-floor heating and cooling system, and façade pattern is unique to Vienna, not to mention its public housing. The project is, if nothing else, ambitious.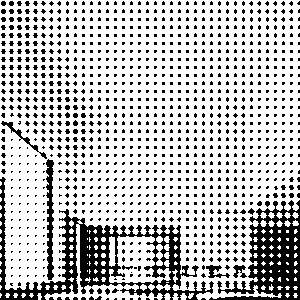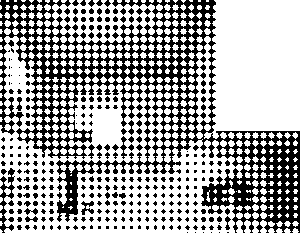 VI.
As I start to get cold, I turn around and my initial skepticism again pops up. Why would I think of C.21 as a red herring in the first place? In relation to the idea of housing as a whole, and what is being built in Vienna in particular, it convincingly implements a house worth being discussed. One could even claim that C.21, together with the above-mentioned projects in Berlin, introduce a new typology into architecture: that of a space in which work and life have merged; a space for late-capitalism's creative and knowledge laborers.
It is exactly this specificity, its intent to be a project aimed only at a very distinct and small group of the population, that disqualifies it as blueprint, or even alternative for future (public) housing. Creative and knowledge work is the economic basis for only around 5% of Austria's population. That said, within this tiny segment and C.21's resident target-group, the atelier-house provides a truly contemporary and individualized solution that frees itself from the normative idea of what housing is and how a dwelling can be organized. But we should not speak of Lebensräume (living space) when we refer to C.21, for such a terminology suggests that the units stand for a model that can be generalized. While in previous projects within the public housing sector, Neuwirth had pushed the limits of what could be considered a normative unit and aimed to overcome the functional prescription of an apartment, it's possible to see how, when working in the private sector, these ambitions become merely an aestheticized and commodified version of such transgressions. For what defines real estate more than the fact that it is not meant for all, but rather only for some, and in particular the one that buys it?
I personally cannot help but feel that privatization has, over the past decades, gradually subverted and downgraded the status of publicly funded housing in Vienna, destroying the common achievements of the social-liberal state that aimed to realize an equal society in postwar years. I also have to recognize that this argument might be fueled by a certain envy of not being able to afford even a small unit in C.21, which I would certainly desire to live and work in. But perhaps it is still possible to use C.21 as an opportunity to debate Vienna's contemporary implementation of public housing, a practice that at once needs to be defended and apprehended critically in so many ways. Neuwirth's design points towards a fundamental topic that remains underexposed within housing discourse at large, and especially here in Vienna: labor, or more specifically, the crisis of wage labor.
While during the first industrial revolution housing developed opposite the factory and alongside its introduction of wage labor, the disappearance of the factory requires us to rethink the idea of housing as typology merely for reproduction. C.21 points towards a way of both providing and understanding housing anew. With its layout of the apartments and its use of a reduced sanitary block, the project makes visible the over-regulation of (public) housing through industrial standards, funding guidelines, and more generally, the normative idea of how apartments should be organized for the masses. In its opposition to a normative idea of housing, C.21 offers an entry point to discuss the very "nature" of the way our societies have learned to dwell over the last 300 years. And it offers an opening to think about the idiosyncratic production of an infrastructure that never questions the metrics of its own evaluation.
In this sense, C.21 holds up a valuable mirror and reveals the starting points for discussion and debate around contemporary public housing in Vienna today. C.21 does not offer a functionally determined layout for the normative "family," but offers a spatial frame that can be interpreted in various ways. C.21 does not have the explicit intention of being pedagogic, but it might do exactly this for public housing. While it is a building that could point in the wrong direction, if reduced to its ownership model and its narrow target group of creative singles, at the same time, it shows what type of experimentation is possible within the tight constraints of building. In this sense, C.21 could become a prototype for an ambition within the production of public housing in Vienna; to not just manage its housing stock and its inhabitants, but to proactively and pragmatically produce a new, and positive vision for public housing provision.
Notes
1
As part of the Main Line of the Trans-European high-speed rail Network (TEN-T) connecting Paris with Bratislava.
2
Andreas Rumpfhuber, "Story of cities #18: Vienna's 'wild settlers' kickstart a social housing revolution," The Guardian, April 8, 2016, ➝.
Positions is an independent initiative of e-flux Architecture.