Many years ago, I graduated from college with a degree in architecture and moved to New York. It was 2003, and I got a job as a research assistant to a writer who was working on a book about the World Trade Center reconstruction. While I was reporting, both as an assistant and as a young reporter trying to break into regular and compensated (as opposed to the other kind—uncompensated) writing, I recalled the day of 9/11. I had been leading an Urban Action program for a group of incoming freshmen to my college. We had heard something either on the news or on the radio, and then my two fellow student leaders and I—all three of us somewhere between eighteen and twenty—told them what had happened. I remember sitting on the floor of the kitchen of the house in central Trenton or Philadelphia (why can't I remember where we were?) and the only person I was able to reach on the phone was my former stepfather's then-wife. When I told her that we'd been attacked by terrorists, she thought it was just a dramatic and bad joke I was making.
I don't remember how exactly we ended up telling them what was happening. We were all basically teenagers, trying to grapple with this enormous fact of what had apparently happened. But I do remember that later that week we went back to school in the middle of New Jersey, a few miles south of the city. We signed up for our design studios during the third week of September, and we had four to choose from. There was one that felt particularly important to some of us, which was to design 10,000 square feet of Class-A office space for Lower Manhattan. The brief wasn't specifically addressed at 9/11, but there was no way, at that point, that it wasn't a studio about 9/11. We all thought it was pretty intense to face that level of destruction and/or the possibility of hope in a first-semester junior year studio, but there we were. I signed up. Our first assignment was to represent 10,000 square feet. Almost all of us did this by demonstrating open parkland or football fields or lakes or mountains, because thinking about what it meant to replace that amount of space, even if it was so much less than what was actually lost in the city to the north, was just too much.
Everyone around me seemed to be having emotional responses to the attacks that I couldn't get myself to feel. Even before this all happened, I had the lingering thought that I might be dead inside, mostly because of how afraid of pain I was. Halfway through the studio, we rebelled against the brief and demanded to design memorials. I designed a project on Vesey Street, the northern border of the WTC site, that was basically a fence which made people either walk on one side and look towards the pain, or walk on the other side and look away. Famous architects were on my final jury, and then two years later I had this research job. I wanted to write, and so my first reporting jobs were all about the World Trade Center reconstruction. That's how I came to know the Oculus.
I remember Santiago Calatrava drawing pictures of a bird and saying there would be a train station that looked like a bird. A famous New York Post reporter compared it to a stegosaurus. Or maybe I did, but either way, there was a group of us who would see each other at all the briefings for the project. I was learning how to write, I was in love with someone, and sometimes it felt like I was also in love with someone else who I knew from the briefings. I spent many, many evenings down by the hole, standing on the street, talking with that someone else, trying to be less dead inside, trying to escape the pain.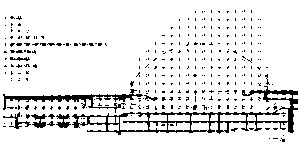 Later, after nine years of graduate school, during which I hardly thought about buildings at all, I moved back to New York. I got into the Oculus for the first time by coming up through the subway station. It wasn't totally open yet, but it should have been, if it was really nine years later, so maybe I forget exactly when I was there or what I saw. But that's what a building like the Oculus does—it conflates time. I can't remember if the building I saw was superimposed onto the drawings that I remember, or if I actually saw Calatrava draw the bird, or if I just saw a video of Calatrava drawing the bird. Maybe he never even drew a bird, but I do remember that we all made fun of him for doing it. Anyway, standing at the promontory and looking down the spine of the building, I had to take an Instagram photo. I remember that I posted it with some sort of caption like #originalcontent, because of course everyone takes that picture, and nothing in late capitalism is ever really original except for memes. Looking back, I didn't actually use that hashtag. Still, shouldn't memory be enough?
I never thought they'd actually build it. I thought something would get value engineered or someone would think it looked too much like a stegosaurus or we would all stop buying things and none of the Westfield Mall's anchor tenants that sit in the station above-ground would actually be able to pay the rent, or we would get attacked again, or no one would want to actually build another target, or something would happen with the Port Authority, or the World Trade Center leaseholder, but none of those things happened and it was built. The other week I spent twelve hours at the Oculus and if there's one thing I can tell you it's that I'm no longer dead inside.
The Oculus is a good place to talk to your husband about why you're leaving him. The Oculus is a good backdrop for the particular high, one I always associate with secret intimacy, that you get when you know you're not going to see or talk to this person for that much longer, and so you can say all the things you've been trying not to say for, let's say years. The high of knowing that what you were doing was sort of wrong, that you shouldn't be this intimate, that you shouldn't be having this conversation. I used to have that particular high while talking with that other person I was sometimes falling in love with back when the Oculus was under construction. This time, the high was different, but still a high, because all I ever want is to avoid pain—of memory, of hope, of loss, of leaving a marriage—and try to convince myself that I'm not dead inside. And so recently, I went to the Oculus with my husband. We walked around, sat down, walked some more, got a water, got a Gatorade, walked some more, cried (but did I actually cry?), stood outside, looked at the base of the Freedom Tower. Watching Jenny Holzer's endless LED scroll of EB White's Here Is New York that runs at the base of building Seven, I thought about all the ways in which I had lived in New York, and all the ways I will keep living in New York.
We saw the old Millenium Hilton Downtown, which survived the attacks and felt both eternally old and totally new. I had also gone there with that other person I'd sometimes been falling in love with, because that's what we did. We would go to press events and then get a drink after, because I was still drinking, because I was still so afraid of the pain, and then three drinks would turn into four, would turn into seven, would turn into nine, would turn into never wanting to stop talking but knowing that we needed to stop talking, because otherwise the thing might be said—that we were in love. And then again fifteen years later, a similar feeling, but with a different person, and without the drinking, but still with that desire to never stop talking, even though the thing was being said, over and over and over again. A thing about the Oculus is that you can just walk around and around and you'll feel both completely alone and never alone. You'll feel the weight of everything that came before and the total and unregistrable freedom of the new.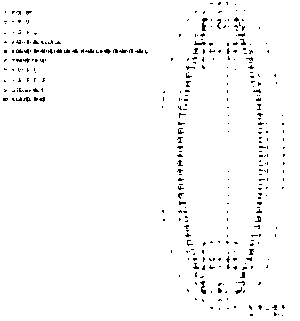 Two years after the Oculus opened, Calatrava told Architectural Digest that the Oculus is "a witness of belief that we can overcome this tragedy."1 The Oculus made me think about tragedies, like massive losses of life or political horrors. But there are also smaller tragedies, like how we fall in love with people and then find out you're both addicts, just in different ways, or how we have hopes when things begin and different hopes when things end. A main question of the book that I was helping to research back then was whether architecture could or should heal. At least that's how I remember it. Apologies to the author. Apologies to the building, and for all the hopes I keep putting into it. Apologies to the architect, whose purposes I'm purposefully both hinging everything on and totally ignoring. Apologies to the city, and to this tragedy, which was so enormous, and which I've co-opted, here, just for my own purposes. Apologies for the fact that I can probably never apologize enough.
The Oculus has a surprising name because it's about looking, but in its openness, its layers, its balconies, in the compulsion it produces to look both up and down, it's also about a sense of feeling visible. If you stand on the floor, people from above will see you, and if you stand up above, you'll see people on the floor. There is no protection. There is only protection. In plan, it's an oval with a long underground connector, and in section, it's a long straight concourse with a fin that rises. Yet if you have any sense of a linear life in which time goes forward and memory drags itself along with you, it's almost impossible to fully encapsulate. There's that picture (#originalcontent) that everyone takes from that balcony, of the spine. When you see that picture on someone's Instagram, you know they came to New York and didn't call you. You also know it's probably the only picture you'll ever see, because everyone just copies each other's Instagrams. How else to represent the Oculus but by copies of copies?
The Oculus doesn't make any sense. It's a train station and a mall. It's also just another thing that Calatrava likes to do. I think it's inherently about loneliness. But then again, everything right now looks like that kind of nail to me, and all I have is a hammer of hope and loss. I remember when all of New York was full of hope and loss. I remember looking out over the pit, and I feel like as New Yorkers we don't think about it anymore, unless we do. I remember being so overwhelmed by a kind of loss that I knew, at twenty, I would probably never experience again. So I spent all my time trying to trap Daniel Libeskind into describing exactly where his "wedge of light" was at, and mocking Calatrava for sketching birds on easels.
Fifteen—almost sixteen—years later, I've learned some things about hope and loss. I've learned how heartbreaking the chocolate kiosk on the ground floor of Oculus is. I've learned that you can walk around and around the second floor and the first floor, and you can tell someone to meet you there but that it doesn't really mean anything, because the building is at once completely legible—it's an oval! with spines!—and totally incomprehensible
I can't see the Oculus. I can't see much beyond its color—white, maybe getting grayer now—and its shape—from certain angles, and its presence—rising out of the forest of skyscrapers in Lower Manhattan, next to the 200-foot-high base that protects the bottom of the Freedom Tower in case of another attack, near that Holzer piece. But I also can't see the Oculus because memories are crashing into each other. I remember both standing on the street with that other person, fifteen years ago, whom I wasn't supposed to be falling in love with but was, looking at the temporary PATH train site, and knowing that we'd just listened to men in a very high conference room talk about hope, and loss. I also remember, so much more recently, standing against the wall with my soon-to-be-ex-husband and feeling that finally the waterfall of care and love I had wanted him to give me for years was here, and knowing that it could never last.
The Oculus is a site of horrors and wonders, intimate and immense. The Oculus is just another building in millions of buildings that happened to be the backdrop for a moment of everyday life that I was both fortunate and unfortunate enough to live. The Oculus almost didn't get built, and it was always going to get built. Everything that happens has happened before, and everything will happen again. It's an oval. It's designed that way.
Notes
1
Elizabeth Fazzre, "Santiago Calatrava Explains How He Designed the Oculus For Future Generations," Architectural Digest, October 24, 2017, ➝.
Positions is an independent initiative of e-flux Architecture.