e-flux Architecture is proud to announce a collaboration with alumni from the fourth cohort of New Architecture Writers, an intensive year-long program organized by the Architecture Foundation that aims to develop the writing skills and experience of emerging design critics of color. Throughout the course of the summer, each of the cohort's nine members—Abiba Coulibaly, Rhiarna Dhaliwal, Derin Fadina, Mahika Gautam, Sharon Lam, Alistair Napier, Shamiso Oneka, Calvin Po, and Antoinette Yetunde Oni—will publish a review of the 2023 Venice Architecture Biennale, delving into and exposing the plurality of ideas, positions, and practices contained therein. We start with a collectively written review of Lesley Lokko's 18th International Architecture Exhibition, The Laboratory of the Future, which will be followed over the coming months by engagements with specific contributions to the main exhibition, national participations, collateral events, and beyond.
Upon entering the hallowed halls of the Arsenale, a large portrait screen arrests the attention of visitors to this year's Venice Architecture Biennale. Video clips taken from across western cities of housing estates and commercial centers are disrupted with scenes of protest and dance. With a particular focus on London and its cultural references, interspersed are clips of Rhael "LionHeart" Cape, a British-Grenadan multi-disciplinary artist, poetically untangling the legacies of colonialism through to present-day gentrification. While watching, visitors are consistently asked to consider their relationship to their cities. As the video continues, an emancipatory tone emerges—there has been a shift. Now is the time for the African diaspora to truly claim the spaces they inhabit.
Lionheart's "Those With Walls for Windows" is immediately followed by a series of works that include installations by Sammy Baloji/Twenty Nine Studio and Ibiye Camp. Taken together, these works create a triptych that meditates on the entangled pasts, presents, and futures of empire, migration, and colonialism. Camp's "Rebellious Copies," for instance, digitally maps the public spaces of present-day Freetown, Sierra Leone, exploring their relationship with telecommunications data and the futures of neocolonial infrastructure. Meanwhile, Baloji's "Aequare: the Future that Never Was" examines Belgian archives to reconstruct a proposal from Belgian architect Henry Lacoste for the 1935 World Fair that was never built, with the ambition of presenting the Belgian colonial project in Congo to the world.
This entry sequence into the Arsenale powerfully sets the tone for the 18th International Architecture Exhibition, The Laboratory for the Future, curated by Ghanaian-Scottish architect and academic Lesley Lokko. With an uncompromising and incisive approach, this year's Biennale forms a clear break from over forty years of architectural culture that too often indulged the western canon by now centering Africa and its diaspora. Focusing on the twin themes of decolonization and decarbonization, this edition of the Biennale aims to challenge a profession that is woefully behind on these issues. This is a disruption not only in terms of the demographics of the curator and their invited artists and architects, but also a shift in terms of media and representation of spatial issues rather than built solutions. The opening triptych exemplifies this, with a focus on video, archival material, and newly commissioned sculptural objects. Some architects will find this a challenge to their polite sensibilities and formal expectations of architectural drawings and models. However, the presentation of spatial issues rather than strict architectural propositions feels more relevant than ever, as business-as-usual architecture has proven itself to be utterly incapable of solving structural inequalities or the climate crisis.
While Lokko's aim to center African voices is unquestionably admirable, engaging with an institution like the Venice Biennale in a country that currently has a far-right government places barriers in front of these ideas of inclusion. These barriers directly affected the curatorial team, as some of Lokko's team were denied visas to Venice, with the Italian Ambassador to Ghana accusing Lokko of attempting to bring "non-essential young men" to Venice. Meanwhile, the Giardini continues to be defined by a rigid set of national pavilions that have hardly changed over the decades, with Egypt being the only representative from the African continent. Only two other African nations are represented at this Biennale: South Africa within the Arsenale, and Niger—which was participating for the first time—on the distant island of San Servolo. The Central Pavilion therefore stands as an outlier in the Giardini, redressing the imbalance of representation of the African continent. Lokko's curatorial ambition extended to European and other represented nations, but only through invitation, not imposed diktat. Despite this, the twin themes of decarbonization and decolonization form a central rallying cry for much of the Biennale.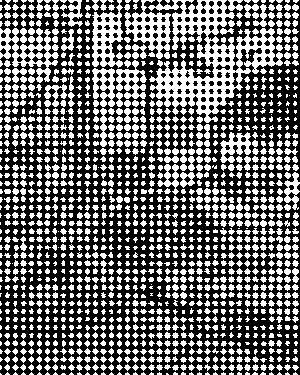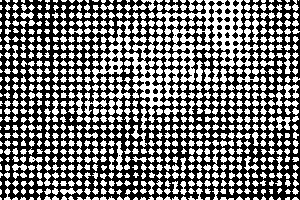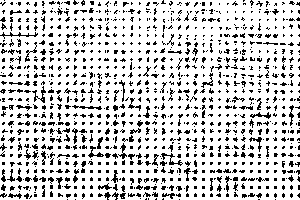 Exhibited within the Central Pavilion, Zimbabwe-born Thandi Loewenson's exquisite graphite etchings "The Uhuru Catalogues" neatly encapsulate the relationship of these two themes by exposing the process of extraction for lithium-ion batteries. This extraction is paradoxically driven by the demand for supposedly environmentally friendly electric vehicles in the global north: a neocolonial framework with a polite environmental face. As Loewenson writes in the accompanying caption: "In the transition to renewable energies for some, new sites of extraction, exploitation and expropriation are forged for others."
Back in the Arsenale, Arinjoy Sen's tapestry-like embroidered drawings "Bengali Song" poetically weave together similar themes. Working with the marginalized artisans represented by the SHE Kantha collective in Bengal, India, Sen imagines a future of ecologies and peoples in harmony. Centering artisanal workers within the drawings and collaborating with them in the production of the tapestries raises the question of the worker and the role of capitalism in forming barriers to the twin themes of decarbonization and decolonization. As the imperial project set the foundational framework for our current societal structures, capitalism is curiously little discussed in this Biennale beyond the work of Loewenson and Sen.
Critiques of European colonial legacies are incredibly prominent, while China's nascent imperialism is scantly addressed aside from Alison Killing's "Investigating Xinjiang's Network of Detention Camps," a harrowing exposé of the architecture of China's mass Uyghur forced labor camps. Through a combination of an emotional film, portrait photographs of former detainees, and a large and intricate mural of the camp at Mongolküre, Killing's investigation comes together to stand as one of the more intense and gripping pieces of the Biennale. Given China's neocolonial approach to development on the African continent—including fifteen national parliaments and multibillion dollars worth of infrastructure through railways and highways—this work stands as a firm reminder of China's looming influence.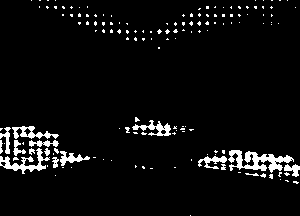 Amongst this critically incisive research, Adjaye Associates' "Adjaye Futures Lab" stands as an odd departure from the rest of the exhibition. Pristine wooden scale models of monumental "grand projects" from across Africa demonstrate the tangible, imminent built futures for the continent. But these projects are largely presented uncritically and without the political context and controversy from which they emerge, which stands in stark contrast to the otherwise thorough approach taken to socio-political issues across the rest of the Biennale. This is typified by the presentation of the controversial Ghanaian National Cathedral, where significant questions have been raised in how Adjaye Associates were procured for this meaningful national project ahead of locally-based architects, alongside concerns about the amount of public money invested in the scheme.
For visitors in search of critical architectural propositions, solace can be found through the work of New-York based, Nigerian visual artist Olalekan Jeyifous. Located in the Central Pavilion, "ACE/AAP" imagines a Pan-African effort to harness renewable green energy to create a system of futuristic, suborbital travel connecting major sites in Africa to the rest of the world. Set within a green and yellow lounge described as an "All-African Protoport," bold models and visualizations allow the viewer to spatialise and imagine a future away from fossil fuels and extractive economies. Nearby, Folasade Okunribido's "Blue Hour" imagines a space of "political and cultural refuge informed by twelfth-century Yoruba afin (palaces), offering a series of spaces for solitude and collectivity." A film walks visitors through palatial spaces, providing a home for "Alté renegades." By centering a grassroots community within a newly imagined institution, Okunribido challenges why institutions are made, why they are so important in shaping communities, and most critically who they can represent.
The work of Jeyifous, Okunribido, and Adjaye collectively questions the role of the institution as an agent of change. Can institutions with historical baggage play a significant role in tackling societal issues, or do new institutions need to be built from the ground up? Venice and the Biennale come into question here, as despite the theme of decarbonization, the tradition of transporting the world's architectural thinkers and practitioners together will inevitably come at significant environmental cost. As highlighted by both the Austrian Pavilion and the unofficial provocation by Unfolding Pavilion, there is also irony in the fact that an exhibition focusing on decolonization has been brought to an institution that has in fact been colonizing its own city.
Within this context it is worth reflecting on Lokko's recent acceptance of a British royal honor, inducting her as an Officer of the British Empire (OBE). The platform afforded by this honor is significant, and the ability to use that for change is potentially persuasive. However, the relationship between an agenda of decolonization alongside a relic of the British Empire is difficult to digest. Yet as Lokko demonstrates with the 18th International Architecture Exhibition—as well as her experience in founding the African Futures Institute—this twin approach of engaging with traditional institutions from the inside while creating and platforming new centers provides a framework for meaningful and lasting change.
This is evident in Lokko's fierce and brave promotion of younger voices—the average age of participants is 42, and the youngest is 24—alongside established practitioners such as Adjaye. This literal generational shift is a breath of fresh air. This challenge to the architectural elites that have made up the demographic of past biennales is taken one step further in the exhibition itself. Through the curatorial framework of the "Guests from the Future," these younger voices—which include Camp, Okunribido, and Sen—are interspersed throughout and put into dialogue with the work of more established practices, confronting viewers with contemporary ideas and modes of representation.
While we can question the intentions of the Biennale in its departure away from the usual suspects, its opportunity to reframe architectural discourse was impressively taken and beautifully executed by Lesley Lokko and all of the contributors. The Laboratory of the Future is a significant turning point in architectural history. New voices have taken center-stage. The challenge now is to maintain momentum. This is a starting point to transform not only the internal machinations of the industry, but also how we imagine and produce our societies and spaces that are still haunted by imperial structures.
Positions is an independent initiative of e-flux Architecture.