It was February 2011. With the support and under the name of a reputable international organization dealing with the conservation of modernist heritage, a conference was organized in my hometown, Kharkiv, dedicated to constructivism. The conference brought together apolitical lovers of the Russian avant-garde, as well as some neo-Stalinists and neo-imperialists from all over the world. For this conference, I developed and guided the tour "Linear City," which was based on my PhD dissertation on the Kharkiv Tractor Factory. The famous Derzhprom building on Freedom Square was the main highlight of the tour for many of the guests. Coming in second was the Club of Culture of Railway Workers. On a coffee break at the conference, a neo-Stalinist architectural historian from Moscow approached me to show his photographs taken during the tour. Showing me the interiors of the Club of Culture of Railway Workers, he said "Mmmm, what a treasure, yum yum."
Designed by architect Aleksandr Dmitriev and built from 1927–1932, this exceptional architectural object meets plenty of UNESCO's criteria of outstanding universal value of modern heritage of the twentieth century. With many high-quality details made from granite, copper, and wood, excellent stonemasonry, and woodwork, it is a prime example of constructivist architecture and the way it was sometimes influenced by Art Deco. The façade consists of five distinctive concave surfaces. The gable-end walls of the curved lobby hall are decorated with two monumental paintings by Eugene Lanceray. The club has a huge concert hall, rooms for creative workshops, a library, exhibition spaces, and a dance hall. After the Second World War, it was renamed as the Palace of Culture of Railway Workers, and in 1967, the Museum of the Southern Railway History was founded there. The building is still owned by the Southern Railways, a part of Ukraine's Ukrzaliznytsia state-owned railroad company, and was professionally restored—which is quite rare in Ukraine—preserving its authentic details, including carpentry. The club had dozens of amateur art, music, and dance circles, where railway workers and members of their families could develop their talents, spend time together, communicate, and improve their skills.
It was late March 2022 when, as a result of a Russian missile attack, this building was damaged and lost most of its windows. On August 18, 2022, it was hit by a second missile attack, which destroyed the interiors and structural elements of the building. The concert hall and its original ceiling collapsed, which led to most of its precious interiors, most of its "treasure," burning down. From the perspective of the concept of heritage, with all its complexity, this architectural monument has been lost and destroyed.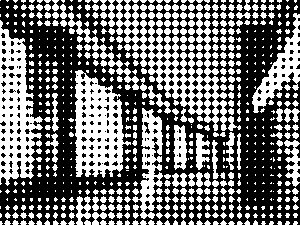 From archives and museum assets to folklore, songs, dances, paintings, language, borscht, and architecture, people tend to generalize the varied types of cultural heritage into one single concept. This is convenient for local and international institutions dedicated to heritage protection because it inspires optimism: we have saved and evacuated so, so many paintings, so many monuments have been protected, and so many folk songs have been restored and are now available to listen to. Architecture, however, cannot be removed, cannot be evacuated, and is absolutely defenseless in the face of bombs and missiles. This is why tangible cultural heritage is classified according to whether it is "movable" or "immovable." As the most social, eternal, and solid form of heritage, architecture is also the most vulnerable and fragile during the war. It's impossible to protect it.
But architecture is also vulnerable in another way. If an invader finds a "treasure" like a valuable artifact, they can steal it. Paintings, gold, and sculptures can be taken out and then brought to Moscow or Rostov. Sometimes even architectural details can be torn off and taken to a museum far from their original place, like the Parthenon friezes that reside in a permanent exhibition in the British Museum. But if an architectural "treasure" cannot be appropriated and exploited, aggressors have to use a different tactic for dealing with such an object: destroy it.
Heritage falls within the scope of the 1948 Convention on the Prevention and Punishment of the Crime of Genocide (Genocide Convention), as well as the 1954 Convention for the Protection of Cultural Property in the Event of Armed Conflict (Hague Convention). There have been many wars since the adoption of these international treaties, but an offender has only been brought to justice for this once: in the Mali case, when Ahmad Al-Mahdi was convicted by the International Criminal Court for the destruction of ten religious and historic sites in Timbuktu in 2016. Even in the former Yugoslavia, which had an International Criminal Tribunal dedicated to its wars and numerous explicit and well-documented attacks against culturally significant sites, had no successful case related to heritage. Devoted experts such as Helen Walasek strove for years to include charges of heritage destruction in the court case against Slobodan Milošević and co-defendants, but their attempts were blocked and this kind of accusation was dropped from the case. The criminals were not punished for these crimes.
It was early March 2022 when I took part in an online consultation meeting with the UNESCO Secretariat. Already at that time, in many regions of Ukraine a large amount of architectural monuments had been destroyed or seriously damaged (not to mention the swathes of modernist mass housing in residential areas). Delegates from many countries, except Russia, China, Belarus, and a few of their allies, expressed their disturbance by Russia's actions against Ukrainian heritage. Yet everyone also self-critically and persistently repeated that UNESCO and other similar organizations can't do anything to respond: that there are no procedures, protocols, means, tools, or resources. All of UNESCO's protocols, their rules and regulations for heritage preservation, are intended for peacetime. Somehow, an organization established within the framework of the United Nations in the wake of the Second World War, and after dozens of wars and conflicts, still hasn't developed a system of practices, documents, standards, and protocols to protect heritage during war.
This proves that UNESCO is blind to war. It has ignored this fact, just as it has ignored the destruction of Aleppo and many other cities and sites. Admitting to their inability to respond to the war in Ukraine, it might be expected that they would start developing protocols and guidelines to do so, or for another war that will come in the future. They also might be expected to contribute to the process of documenting war crimes against cultural heritage, in order to prosecute war criminals beyond just the Mali case. Or maybe they could start the procedure of expelling Russia as an aggressor country from UNESCO and from other international organizations. At least, they could have cancelled last year's World Heritage Committee session that took place in the Russian city of Kazan, under the chairmanship of Russia.
It was June 2022 when, in response to accusations of her role in setting the stage for a full-scale Russian invasion of Ukraine, Angela Merkel said: "If diplomacy doesn't succeed, this doesn't mean that it was therefore wrong."1 In other words, just because something doesn't work doesn't mean it's wrong. But no! When a mechanism or tool doesn't work, we know that in order for it to start working properly, it needs be changed or fixed. Ignoring problems can lead to catastrophe.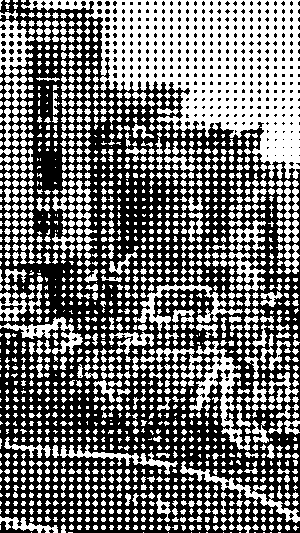 If we don't see crimes against cultural heritage, certain nations and countries who were not strong enough to withstand aggressors will see their entire cultures disappear, be stolen, or be burned down without a trace. If we don't punish people for this, these crimes will be repeated. When an invader finds someone else's "treasure," they will be willing to steal it, appropriate it, or destroy it. When aggressors avoid responsibility for their crimes for centuries, they make it their nation's foundational myth, and eventually, such avoidance of responsibility becomes the basis of their culture.
I accuse Russia of imperialism, of appropriating and destroying Ukrainian cultural heritage and identity for centuries.
I accuse Russia of destroying Ukrainian architectural heritage and historical sites.
I accuse Russia of destroying the Club of Culture of Railway Workers in Kharkiv.
And believe it or not, we will punish these criminals for these crimes. Pick a side!
Notes
1
Hans von der Burchard, "'I don't blame myself': Merkel defends legacy on Russia and Ukraine," Politico, June 7, 2022. See ➝.
Reconstruction is a project by e-flux Architecture drawing from and elaborating on "The Reconstruction of Ukraine: Ruination, Representation, Solidarity," a symposium held on September 9–11, 2022 organized by Sofia Dyak, Marta Kuzma, and Michał Murawski, which brought together the Center for Urban History, Lviv; Center for Urban Studies, Kyiv; Kyiv National University of Construction and Architecture; Re-Start Ukraine; University College London; Urban Forms Center, Kharkiv; Yale University; and Visual Culture Research Center, Kyiv.