I have been researching Ukrainian art produced within the Soviet Union for more than five years. In my work, I try to accentuate a necessity to counteract popular narratives that brashly equate "Soviet" with "russian." I find these narratives, which have been noxiously amplified both within and beyond Ukraine since the beginning of russia's full-scale invasion, to be complicit in the obliteration of Ukraine's twentieth-century cultural heritage, which was already threatened by the indiscriminate process of decommunization and scornful ambitions of urban developers.
I wrote the following poem on New Year's Eve, 2022 in Warsaw while frequently glancing at the flashing air alarm notifications on my phone. Mykolaiv, Kherson, Khmelnytskyi, and Kyiv—my city of familial residence—were bombed that night. The air strikes shattered the stained-glass windows of the Biology and Geology faculty buildings of Kyiv National University, which were created by Larysa Mishchenko in 1986. At the time, I was finalizing work on an exhibition about stained-glass windows in Ukraine from the 1950s to 1980s, which opened at Kunstgewerbemuseum in Berlin in March.1 That same night, I also met someone whose family was still in Luhansk and was orchestrating tiny instances of daily disobedience against the imposed regime.
Since February 24, 2022, I have been experiencing various states of what one may unimaginatively call a "professional crisis." I reconsidered and interrogated the subject of my academic research, which gave me confidence to stand for complexity against obscurity. Concurrently, I painstakingly questioned every word I wrote, which prevent most of my texts from being published. Regardless of whether they were carefully calibrated claims or interjectory indictments that used an imbibed military vocabulary, I have never felt sure what story I am entitled to narrate. Ukraine is blessed with adroit storytellers, and I gladly take a backseat to inhabit many of the voices now reverberating around the world. To invoke Natalia Ginzburg's reflections in "Il mio mestiere" ("My Vocation," 1949), I did not want to write with words I "borrowed or filched from" others (a rather dim ambition for an academic!). Instead, I wanted to write as if I was in "my own country, walking along the streets I know since childhood."2
I am not convinced that the span of approximately seven decades (whether you count from 1919 or 1922) can be effortlessly extracted from the linear progressive narrative still torturing the discipline of Ukrainian art history. Conversely, I believe that upon nuanced study, claiming Ukrainian Soviet heritage can be empowering for national scholarship. The construction of this somewhat laborious thesis in poetic form helped me find my own words to write about the war. I tried to model the piece as if it were an incongruous building, with antiquated long wings and an abandoned pergola. Stylistically, my principal concern was to make the poem rattle. I perpetually think about the coalescing auditory experiences of the war and daily "peaceful life." Only both can render the contemporary perception of specific spaces in Ukraine, many of which are the architecture of Soviet times (dwellings, subway stations, administrative buildings). I wanted the words to deliver my concerns, while imitating indistinct sonic impressions that we always catch while being inside: hissing, rustling, or hushed sounds. Additionally, I wanted to call on clashing temporal registers—the past and the future—and season them with the immediacy of the present, with the urgency and non-urgency of exigent and non-exigent matters.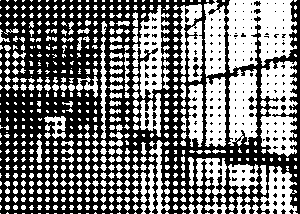 The experiences of war, as the experiences of architecture,
are relentlessly audial,
yet at most times, they ought to stay adversaries.
Zip, and the whispers in the nurseries
vanish with the slash of missiles,
the buzzing sonic texture resigns
after decades of being incidentally fostered in ageing reservoirs.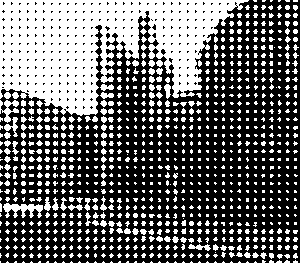 We solemnize the times we had
once we lose track of their ambience.
In wartime's sentience of space,
the choreography of temporality is fuzzy,
rehearsed discordantly.
Some spaces are defined in accordance with the times, but not in accord;
not up to date—"ne na chasi," we say in Ukrainian.
Those places are unnervingly alien;
cunning sites of non-urgency that strive to displace public attention.
The scenic view of the nation
associates them with enemies.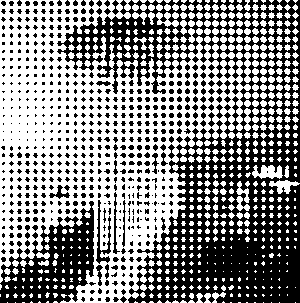 Enduring in their non-exigency, they grow covered in the ornaments of indifference.
With amplifying belligerence,
seekers of land to develop, of shopping malls to impose, ally with the government
for the property venery
and thrive on the heritage of remissness.
"It's business par excellence," many deduce in the universal parlance of bewilderment.
I think in wonderment
of my friends who were unfortunate enough to be born here almost a century ago,
with an eerie longing to create or sense the unintelligible,
robustly enough to get them through life-long exercises in state management.
I read the diaries of artists who died in time to not witness their art being sentenced to death
under the pretext of exceeding contemporaneity.
Their dreams' radiating variety—
to dream is to affirm life amidst atrocity—
is enclosed in the interiors of the once "new architecture"
to which novelty's course was merciless.
The nightmare befalls
in Ukraine's outdoor conversations
when I transcribe transformations of the country into a non-exigent space.
Indoors, the call to decolonize reverberates,
yet it urges decoding, reflected by the convenience of flat surfaces.
The absorbency of clothed bodies is so high
that it is hard to embrace them all in ear-pleasing compositions of history.
The blistering racket of subjects turning into citizens,
is usually heard as a sigh.
Administrative acoustics are not designed for the whistle of a dream's apparition.
Wistfully,
in the Union's dreadful edifice,
we may trace the imprints of cordial wishes
but not to vocalize.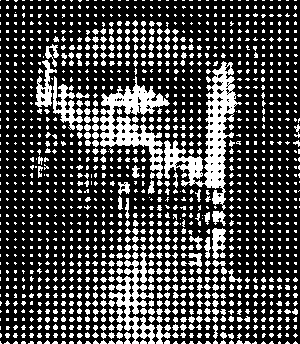 The missiles will be the embellishment
in the buzzing spaces of a shared meal
The seven decades of conscious relinquishment
will crown the disciplinary ordeal.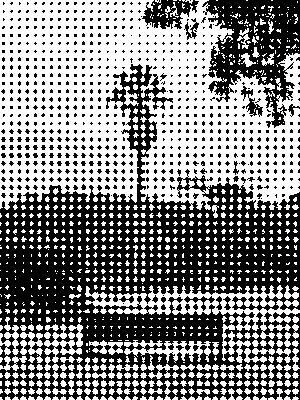 A misplaced postscript
"Truly, whoever we are, wherever we reside, we exist upon the whim of murderers."
This line from Alan Moore and Dave Gibbons's Watchmen (1986–1987) was singled out by my dear friend Evheny Osievsky in a phenomenal essay excavating the nuclear disturbances of the 1980s.3 Zhenia (short for Evheny), a (gonzo-) anthropologist and writer, volunteered in the Ukrainian Armed Forces in November 2022. In February 2023, just before he was transferred to Bakhmut, we were discussing books, as per usual. In the photo he sent me, barrack colonnades distorted by a poor camera lens that meshed into a background of swamp umber were interrupted by a viridian fleck on the gray cover of Thomas Pynchon's Gravity's Rainbow. Zhenia's shadowed face behind the book forms a silver curve. I reported on my recent procurement of a first edition of The Little Virtues by Natalia Ginzburg in Rome, and sent him photos of the local trees, the most unsung yet greatest monuments to time. He understood, as always.
In April 2023, in a long audio message, I confessed to him that I wrote this poem, and excited by his encouragement, shared the altercations to my sensibilities that aligned with writing it. Zhenia generally despised poetry for being a vessel of whines (a fair assessment), though our life-long conversation started from—more accurately, in spite of—Anne Sexton.
In writerly etiquette, the adjective "phenomenal" is usually reserved for those who have passed. Zhenia was murdered by a Russian landmine when arriving at his trench on May 22, 2023.4 The colonnades made by the date of his death, their disconcerting rhythm still hammer in my head. I later learned that during the spring, Zhenia also attempted to write a poem, and grounded its cadence in a march. The war, among many other evident things, deprived me of this and further confessions.
There is no way to halt mournful writing once it starts (at least, I have not invented one for myself yet), but it is possible to fabricate a caesura, suspending it. Zhenia loved the architecture of Soviet cinemas in Kyiv, and maybe because of him (or maybe coincidentally), I once did lengthy research on the so-called process of cinemafication—their building and technological development in post-WWII Ukraine. As I return to the spaces of non-exigency, freshly infused with bereavement, the planet makes a full circle. Walking along the streets I have known since childhood, I am orbiting from funeral to funeral, counting every brilliant person in Ukraine who perished shielding me from preposterous violence, unpacking Zhenia's library with fantasies and phantoms of my own death, interring my prospects in spaces containing the imprints of co-existence.
The like-minded volunteers have just restored Mishchenko's stained-glass windows. "We exist upon the whim of murderers." Truly indeed.
Notes
1
"Retrotopia: Design for Socialist Spaces," ➝
2
Natalia Ginzburg, "Il mio mestiere," Le piccole virtù (Turin: Einaudi, 1962).
3
Evheny Osievsky, "The Fallout of Dreams, The Demonstration of Shadows: Watchmen and the Atomic Zeitgeist of the '80s," The Comics Journal (May 18, 2022), ➝.
4
Iaroslav Kovalchuk, "From the Jungles of Kyiv to the Pacific Islands: The Gonzo-Anthropology of Evheny Osievsky," Commons (June 21, 2023), ➝.
Reconstruction is a project by e-flux Architecture drawing from and elaborating on "The Reconstruction of Ukraine: Ruination, Representation, Solidarity," a symposium held on September 9–11, 2022 organized by Sofia Dyak, Marta Kuzma, and Michał Murawski, which brought together the Center for Urban History, Lviv; Center for Urban Studies, Kyiv; Kyiv National University of Construction and Architecture; Re-Start Ukraine; University College London; Urban Forms Center, Kharkiv; Yale University; and Visual Culture Research Center, Kyiv.