The video Wet-on-Wet (2021) by Jenna Sutela and Markus J. Buehler will be available to watch here on e-flux Architecture for the duration of Survivance.
We are water's avatars.
Like the waves being caused by the wind at a macro level, molecules vibrate all the time, creating nanoscale waves inside us. Life exists within a sea of oscillation. Water records and distributes information of life while circulating throughout the earth.
Wet-on-Wet (2021) is a sonic toolkit for amplifying the waves of emotive molecules in domestic waters inspired by experimentalist Masaru Emoto's ideas about water as a "blueprint for our reality," and his work on how different emotional energies and vibrations can change water's physical structure.1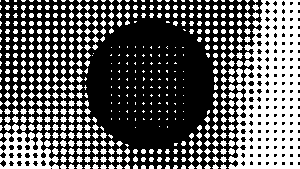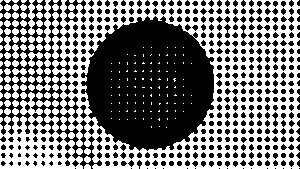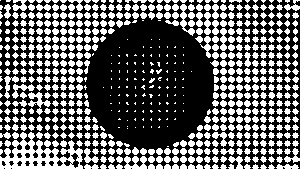 The invisible molecular motions of emotions are displayed in a ritual partnership of human activity, AI, and embodied response. This transcendence of scales offers a visual introspection of invisible perspectives within and around us, through the connective tissue of water. 

The video presents seven different molecular vibrations resonating in the kind of wet-on-wet watercolor painting that Jenna Sutela, alongside water, has created for lockdown meditation. Based on a method developed by Markus J. Buehler, sonified molecules are induced to emerge on the surface of water using an acoustic transducer. Additional patterns are generated by a neural network that has learned from the molecular ripples and is now seeing them in the fleeting dynamics of water and color. Here, water works as a mediator to circulate information across scales, to display and transmit the universality of emotive motions.

The sounds from the video can be used to amplify the presence of emotive molecules at home and "program" their vibrations into nearby water to be used for drinking, cooking, bathing, painting, fermenting, farming, watering plants, or other activities.
1. To start, take a thin glass vessel with a small amount of water inside.

2. Then, place the vessel on a powerful speaker while it's playing the molecular sounds.

3. Starting from the sound of the love and bonding hormone oxytocin, the following three sounds come from dopamine, serotonin, and norepinephrine, neurotransmitters which can be dosed for pleasure, appetite, and performance, respectively. What follows is the sound of an ATP (adenosine triphosphate) carrying energy, then the sound of a growth factor enabling plasticity, and finally the sound of an antibody for protection.

Wet-on-Wet was created in the context of a residency at the MIT Center for Art, Science & Technology (CAST) Visiting Artists program, where Sutela, the visiting artist, was introduced to MIT collaborator Buehler. Wet-on-Wet expands upon Sutela's work on sensing the world in ways beyond language and vision by, for example, giving a voice to gut bacteria or tuning into sounds from the organic and the machinic environment, while seeking to move beyond the anthropocentric perspective. The interest in sonifying micro- or nanoscale phenomena is what brought Sutela and Buehler together. Based at MIT, Buehler engages in the nanomechanical analysis of the vibrational signatures of materials and their atomistic microstructures, seeing the molecules and their internal structures as instruments vibrating at different frequencies that can be used to generate audible sound for observing the innate sonic qualities of matter, interacting with matter through sound, and generating new forms of matter through this process.
Notes
1
Known for his water crystal experiments, Masaru Emoto exposed water to different words, images, or music and then froze it to examine the ice crystals' aesthetic properties with microscopic photography.
Survivance is a collaboration between the Solomon R. Guggenheim Museum and e-flux Architecture.
Kudos to Kai Guo, a postdoctoral scholar at MIT specializing in molecular modeling, visualization, and deep learning, and filmmaker Mikko Gaestel, both of whom provided valuable support for this project.
Survivance is a collaboration between the Solomon R. Guggenheim Museum and e-flux Architecture.