Depending on one's perspective, the concept of geo-culture has two definitions. One is a view from the outside, from where geo-culture can be understood as the characteristics of a place or a region against a greater context. By this definition, geo-culture is a local one, or to be exact, a culture of the "Other," and therefore indicates hierarchy. The other view, from the inside, understands geo-culture as an expression of identity and self-reflexivity that emphasizes difference, and thus, indicates exclusivity. Both viewpoints are products of modernity, and due to the fact that they have served as the foundation for the recognition of culture as such, it is difficult today to distinguish between the two. Hierarchy and exclusivity cannot but cloud our thinking and judgement.
The Pearl River Delta is a prime case to understand the difference between geo-cultural definitions from both perspectives. The basic condition for the formation of geo-culture is geographical proximity. While the Delta's cities of Guangzhou, Shenzhen, and Hong Kong are all adjacent to one other, from a historical point of view, their alliance is not given, but rather the result of numerous entanglements. Therefore, the geo-culture of the Pearl River Delta, if it even exists, is actually comprised of three distinct cultures from these three cities. From a local perspective, we can understand Guangzhou as the center of the regional Lingnan culture; from a national perspective, Shenzhen as the center of modern culture; and from a global perspective, Hong Kong as the center of cosmopolitan culture. All three of these cultural definitions are the result of different proportions of different viewpoints, both inside and out. Yet if we put the development of Chinese contemporary art into the same framework as that of the Pearl River Delta's purported geo-culture, it is not difficult to discover that they are incompatible with one another, and reveal a more fundamental, fallacious truth to geo-culture itself.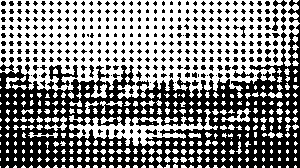 For our intents and purposes here, we can divide Chinese contemporary art into two phases, modern and post-modern. The modern phase of Chinese contemporary art refers to when inside and outside perspectives of Chinese culture were distinct and kept distant from one another. This separation was not only the legacy of the Cold War, but also that of the new political system of China. Prior to globalization, the germinations and metamorphoses of contemporary art largely took place under the condition that the inside can only imagine the outside from behind a fence. While the developments that took place during this period were strongly local, from an insider's perspective, their locality was rather weak. In China, for instance, the major characteristics of the modern phase of Chinese contemporary art was an opposition to the "in-system" of art. It was with this orientation in mind that a "national alliance" was formed, and thus locality rendered unimportant.
During this modern phase, Hong Kong had not yet been consciously incorporated into Chinese contemporary art, and the Shenzhen Special Economic Zone was working hard to establish itself as a new economic center. As for Guangzhou, its official status as the representative of Lingnan culture was one of the factors that early Chinese contemporary art struggled against. Therefore, in comparison with other forms of cultural representation at the time, Chinese contemporary art was, in its modern phase, strikingly non-geographic. It is only when the different cities and regions awoke from an anesthesia of economic competition and devoted themselves to cultural competition that Chinese contemporary art evolved from its modern to postmodern phase. By then, locality had been reasserted and accepted into cultural consciousness. Under these circumstances, the geo-culture of the Pearl River Delta is regarded to have, on the one hand, a certain historical heritage, and on the other, to be endowed with certain expectation of extroversion.
If we consider this historical context, when Chinese contemporary art was in its modern phase, the three cities of the Pearl River Delta—Guangzhou, Shenzhen and Hong Kong—neither shared many geo-cultural relations, nor common cultural practices. And in the postmodern phase, the three cities incorporated the institutions and practices of contemporary art in accordance with their respective positions to one another and their advantages. Therefore, instead of exploring the so-called geo-culture of the Pearl River Delta, it would be better to observe whether or not these three cities have an "alliance" at all. Based on the institutional and historical conditions of the three cities, we can understand why Hong Kong is best suited to offer its extroversion towards a geo-cultural alliance, while Shenzhen can offer the national influence it has accumulated over the past thirty years. But it is only Guangzhou, urged by the need to revive its local history, that is actively promoting this geo-cultural alliance itself.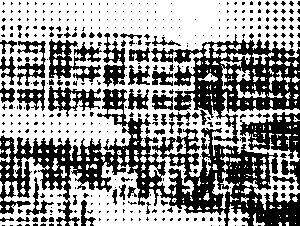 Instead of taking such an alliance for granted, we should see geo-culture as a hypothesis. It is therefore better to examine cultural forms, such as art or architecture, and their propensity for geo-cultural cross-pollination than to explore the geographical adjacency of the Pearl River Delta region as such. For it seems that among the three Pearl River Delta cities, it is pronounced difference, and not alliance, and certainly not identity, that prevails. It is for this reason that we can explain why the return of Hong Kong's territorial sovereignty has not led to cultural "reunification," but rather to more determined extroversion. Similarly, it explains why, despite the fact that Shenzhen has exploded as the newest megacity in the region over the past thirty years, it has not been culturally "canonized." On the contrary, it has taken advantage of its national fame to influence and intervene in the direction of a categorical identity of the Delta's geo-culture. It also explains how Guangzhou, which has been drawn into the contradictions between cultural introversion and extroversion since the emergence of Hong Kong in the nineteenth century, has managed to overcome many historical controversies to become a "quasi-cosmopolis."
Out of an imaginary surrounding historical heritage and present-day conditions, we might assume that culture can be converted into measurable units, and wonder why the agglomeration of these three adjacent cities has not been able to surpass Beijing as the cultural center of China. Yet under circumstances of globalization, we know that local culture is continuously disrupted and geographic difference constantly reconstructed. Geographical adjacency is neither a prerequisite for cultural complementarity, nor a reason for cultural alliance. In order to find their own cultural position in the era of globalization, each city forms its own alliances, with its own partners, and in the ways that are most advantageous to it.
A logical corollary can be stated as follows: ever since it was incorporated into the historical process of modernity with the establishment of Hong Kong in 1842, the Pearl River Delta's geo-culture has been continuously rewritten. If globalization is an inevitable result of techno-capitalism's victory, its culture has been shaping cities for over 100 years: it shaped Hong Kong in the colonial era and Guangzhou in the era of continental imperialism during the 19th century; it shaped Hong Kong as one of the Four Asian Tigers in the Cold War and Guangzhou in the communist era; and it shaped the Shenzhen Special Economic Zone during the era of policy reform and opening up. As the shadow of modernity, geo-culture haunts our understandings of culture. It changes when modernity perennially sheds its skin.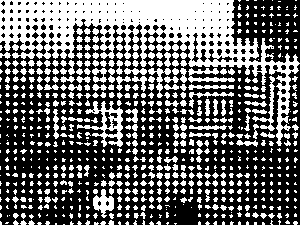 Today, the historical changes wrought by modernity have become the legacy and conditions that influence the direction of the Pearl River Delta's three cities. It is only because of historical inertia that they continue to be enclosed within a single geo-cultural box. We tend to see the future through the lens of history. Therefore, one might ask: if Hong Kong were to become a center of international contemporary art in Asia, would there be a post-Beijing era? If Hong Kong becomes the next Chinese center of global culture, what opportunities will be brought to Guangzhou, Shenzhen, and other Pearl River Delta cities? I believe these questions will be answered the other way around. If globalization once again gives the Pearl River Delta a historical opportunity, it will be the opportunity to transcend geo-culture, not to revert back to it. Contemporary observations point towards this. While both Hong Kong and Guangzhou were both part of the historical Canton province, only Guangzhou promotes the conservation of Lingnan culture. Similarly, Shenzhen is the only city which declares its ambition to become a design capital and a city of creativity. And in turn, as Hong Kong strives to become an Asian capital of global culture, the alliance it aspires to form part of is not one with its geographical neighbors, but rather places like New York, Tokyo, or Beijing.
Finally, let us return to the two viewpoints of geo-culture. Since the outside cannot create an inside without the inside already being there, for the three cities of the Pearl River Delta, geo-culture is not innate, but a contingent cultural attitude. When one's viewpoint is changed from the inside to the outside, the inside creates more open and beneficial conditions for the cultural flow of outside forces. Therefore, from the point of view of a greater geo-culture, or from national or global perspectives, the geo-culture of the Pearl River Delta will be formed by the three cities based on their own conditions. But in the foreseeable future, with geo-culture's decline, their respective cultural orientations are directed towards the same point on the horizon.
Urban Village is collaboration between e-flux Architecture and the 7th Bi-City Biennale of Urbanism\Architecture (UABB) within the context of its theme, "Cities, Grow in Difference."
Urban Village is collaboration between e-flux Architecture and the 7th Bi-City Biennale of Urbanism\Architecture (UABB) within the context of its theme, "Cities, Grow in Difference."