In January 2019, a report by the right-wing think tank Onward found that creative arts courses bore the heaviest debt burden of higher education programs in the United Kingdom. Indeed, programs conferring art and design degrees stuck out like a sore thumb: Onward calculated that one year after graduation art and design alumni earned the lowest average annual income of just over £14,000, well below the student loan repayment threshold. 1 The report urged the Ministry of Education, then awaiting an independent review of higher education funding, to reduce student admissions to these "low value" courses. Driving recruitment into high-salary professions instead was justified by the projections of medical and engineering graduates successfully repaying their share of the £17 billion disbursed each year for publicly funded student loans. In a political landscape divided between economically neglected regions and affluent urban areas with exponential capital, the tuition fees spent on taxpayer-subsidized public universities became a vested public interest. 2 Add the increasingly toxic rhetoric of Brexit to these concerns, and the typically metropolitan and left-leaning art and design departments emerged as public enemies.
Equating the value of education to its economic output is inherently flawed and reductive. There are, however, economic arguments to contradict Onward's conclusions: the £60 billion a year brought in by creative industries represents just over 7 percent of national gross domestic product, and the creative industries sector outperforms the rest of the UK economy in both growth and job creation. Onward's scrutiny reflects the austerity mentality of the ruling Conservative Party's "deficit fetishism."3 The cardinal sin of art and design colleges is their limited ability to reduce spending on facilities and resources—and defund their students' education—before shuttering entirely. While some faculties have been able to reinvent themselves under profit-driven models by rebranding online modules and truncated curricula that mandate only a few hours of attendance per week as independent study, this is incompatible with art education's innate hands-on approach. Art and design colleges are their studios and workshops, exhibitions, and deep academic relationships between tutors and students; the intellectual charge of physical space and community is impossible to replicate through remote learning. Art and design education could never be cost effective on austerity terms, and it shouldn't have to be. Austerity denies respect to practitioners, teachers, and students of art and design. It subjects the creative sector to a vicious cycle in which less funding leads to less teaching and learning, and where graduates become less likely to repay their loans due to purely nominal art degrees that fail to impart practical and creative skills. The Onward report and the government review that soon followed singled out art course fees as egregiously high and pressured for their reduction without addressing the primary cause of this high cost.
From 1962, public universities were funded by central governments, as the Education Act enabled local education authorities to pay for students' first degrees and provide them with a grant for living expenses. This period is remembered as a golden age of art education—the Young British Artists' explosion onto the art scene was a legacy of the generous and egalitarian access to art colleges. Between 1989 and 2004, public funding per student fell by 37 percent and the spending has diminished every year since. 4 Tuition fees were introduced in 1998, but it was not until 2010 that higher education took on its current form of a profit-driven industry. The Tory and Liberal Democrat coalition government reduced spending on universities to unprecedentedly low levels and raised fees to an all-time high of £9,000 a year; for international students, the cost was driven several times higher. Ardent protests followed, immortalized by scenes of the student-occupied roof of Tory headquarters. In 2015, the Consumer Rights Act solidified the marketization by redefining universities as service providers and students as customers.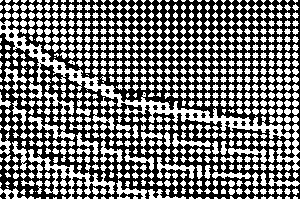 Tuition fees now average just over half of universities' income, with the figure climbing above 70 percent at some institutions. 5 In less than a decade, universities have nearly doubled their admissions as facilities shrank and the academic experience deteriorated. The emerging picture is clear: getting an ever-growing number of students through university doors has taken precedence over the quality of study once inside. Art and design colleges have consistently high overheads and budgetary and cost-cutting restrictions that inhibit faculty recruitment of staff. Rather than employ more in-department lecturers to match the growing student cohorts, the tendency has been to appoint visiting lecturers and facilitate ad-hoc learning. The result is a teaching culture reliant on a casualized workforce as full-time employment among tutors becomes increasingly rare. Institutions are not obligated to grant visiting lecturers access to sick pay, maternity leave, or the kind of stability to build a career on as they are placed on insecure contracts year after year. Similar to other forcibly self-employed people in the neoliberal gig economy, their appointment is disposable and costs their employer less. Visiting lecturers share none of the benefits experienced by permanently contracted colleagues and all of their struggles, including a 17 percent real-terms pay cut to their wage accumulated since 2009 when wages ceased to rise with inflation even as tuition fees continued to do so. Largely previously unaware of this reality, many students embark on their studies with the intention of funding their practices through future teaching engagements.
In October 2019, the University and College Union representing over 120,000 academics, lecturers, librarians, educational managers, and support staff across the UK balloted for a national strike. Changes to strike legislature made by the Conservative government in 2015 demanded a minimum 50 percent turnout for ballots to be valid, and although sixty universities saw staff walkouts on the first round, it was not until this February that a further fourteen, including prominent art schools such as Glasgow School of Art, Royal College of Art, and University of the Arts London, joined them. A fourteen-day national strike beginning on February 20 stretched over almost a month.
Preceded by months of public discussion over the mental health crisis in higher education, 6 the strike crystallized how deeply the experiences of staff and students intersect. Paid by the work day and stretched by disproportionate workloads, visiting lecturers simply run out of time to provide pastoral care to their students. This is not only demoralizing for staff, who value their relationships with students and find striking difficult due to their concern for student well-being and performance, but destructive to the very substance of education. On social media, several UCU members noted how their reluctance to abandon their duties contrasted with the overbearing feeling of being left with no choice but to participate in industrial action. Chronic stress is as prominent in academic staff as it is in students. Responding to this multifaceted crisis would necessitate structural changes to these institutions, and no amount of rhetoric emphasizing resilience or praise for overworked staff whose goodwill keeps the schools running can curtail it. In a time of excessive presenteeism, taking a break from detrimental work conditions is and should be political. Students joined the lecturers losing up to half of their monthly wages when pickets formed at the entrances of art and design juggernauts such as University College London, Glasgow School of Art, Goldsmiths, Royal College of Art, and University of the Arts London. Nowhere was the support more visible than at the March for Education taking place in London on the second week of the strike.
On February 26, striking staff and students gathered at Tavistock Square amid a sea of banners, placards, and badges to protest falling pay, gender and ethnicity pay gaps, precarious employment practices, unsafe workloads, and changes to pensions. Speakers lined up to address the crowd, listing the myriad concrete and abstract difficulties faced by lecturers, from the denial of visa extensions for staff who have worked in the country for years—a result of Brexit-adjacent policies—to the impossibility of empowering students in their pursuit of knowledge under precarious working conditions. Students manifested their support through a colorful array of chants and slogans. "End student farming." "Solidarity is our strength." When the march began, the crowds made their way to central London, where the initially modest gathering attracted thousands, though a notable lack of media coverage makes numbers difficult to verify. The strike beckoned in a Beuysian approach to pedagogy reminiscent of the principles of the Free International University, with teach-outs at picket lines welcoming all participants regardless of their college affiliation and members of the wider college communities taking turns delivering food and hot drinks to fend off the cold. Rather than engaging in the unattainable feat of reproducing the typical day on campus, the teach-outs embraced an education of class consciousness through lectures on histories of protest delivered from impromptu podiums, and workshops exploring various forms of demonstration. Such initiatives made displays of solidarity unapologetically visible. The lecturers and students volunteering to lead the teach-outs deliberately abandoned their curricula, creating alternative learning spaces of critical value to students unfamiliar with the possibilities and methods of striking whether due to class or national background.
UCU identified the Royal College of Art, the QS-ranked best art and design school in the world, as the employer of the UK's largest proportion of casualized lecturers compared to the size of its workforce. 7 The ranking assessed RCA's academic reputation on "the opinions of experts on higher education" and the number of citations of institutional research. QS does not assess student satisfaction or community well-being, and if the Royal College was to redirect investment to those academic qualities, such efforts would not be reflected in its score. Consequently, specialist universities across the country find themselves in a catch-22 of placing external appearances above internal experiences: to hold onto status and exceptional funding, institutions must present a sustainable public self. Under such conditions, the incentive to progress visiting lecturers onto permanent contracts is simply not there; the university will continue to prioritize commercial development with budgets aimed at brand building and marketing as long as it is forced to negotiate the loss of government funding and the maintenance of a renowned brand. Despite this strategy undermining the college's mission to educate, losing millions in public funding would be a more immediate fiasco. Plans of this kind have become the rule rather than the exception. 8 Questions of the loss of student trust and the erosion of confidence in an institution that deems itself only as valuable as its ranking remain unanswered.
Defunding education disproportionately impacts people who are already affected by inequality. Underprivileged students who gain entry to art college spend a great deal of their time in paid employment as their maintenance loan is rarely enough to cover rent despite its express intention to provide living costs. They study under precariously employed mentors denied the stability and rewards proportional to their workload and achievements. As industrial action dissolved the facade of the tutor-tutee formalities, students protesting outside of college buildings heard of the struggles of single mothers on casualized lecturing contracts forced into hyper-vigilance by the lack of sick pay. According to UCU figures, the national average gender pay gap is 15 percent among both permanent and visiting staff and has widened in the last two years. 9 Women are also already disproportionately disadvantaged by the austerity burden. 10 Lecturers of color experience an even greater pay disparity that averages 9 percent across the country 11 and climbs as high as 26 percent in some university clusters. 12 Art school's reputation as a liberal and progressive sector masks the prominence of widespread gendered and racialized hierarchies that colleges rush to condemn publicly. Higher education's problematic reliance on nondisclosure agreements to pay off reports of harassment and discrimination experienced by staff furthers the severity of workplace crises in academic institutions across the UK.
The Covid-19 pandemic brought an anticlimactic end to industrial action. UCU directed pickets to disperse early, and university attendance waned as students self-isolated long before quarantine was imposed. The momentum of change and camaraderie was altogether halted by nationwide campus closures, a directive criticized as coming too late from the British government. UCU and the National Union of Students have called for Parliament to set out a clear and coherent plan to ensure educational institutions can resume operations after the crisis. Strike-related negotiations between UCU and universities continue in the shadow of a pandemic.
After forcing universities to function as businesses for years, the government refused to provide a financial bailout and recommended institutions charge full fees instead. 13 Universities were advised to apply for the Coronavirus Business Interruption Loan Scheme, a plan designed for commercial companies that offers up to £5 million in aid. In the meantime, as institutions nationwide have turned to online teaching, art colleges have struggled to translate provisions reminiscent of art and design pedagogy into Zoom meetings. Students have protested (digitally, of course) their universities' decisions to forge ahead with final assessments rather than postpone teaching. Degree show season, an annual event in London, has been cancelled in favor of online-only presentations. Currently, all London-based art and design faculties, even those like Central St Martins that initially rejected the idea, are working toward online showcases.14
Apart from petitions and media attention, the last avenue of protest available to students is putting their money where their mouths are. As the final fee installment of this academic year draws nearer in the coming weeks, the shadow of wide-scale student refusal to pay pre–social distancing rates for online-only education looms over universities' prospects of survival. The class of Covid-19 has criticized the schools' lack of preparation and contingency planning despite the first cases of coronavirus in the UK being confirmed in January. Whether this institutional unpreparedness is the result of misplaced optimism or the naivety of British exceptionalism bolstered by the Tory-dominated Parliament is hard to discern. Universities and colleges nationwide face an unprecedented threat of shutting down for good.
Treatment of staff during lockdown varies by institution. While some universities have committed to protecting the welfare of staff, others have begun implementing job and pay cuts. Prominent art colleges have so far steered clear of mass layoffs, and thanks to UCU's bargaining, Covid-19 sick pay arrangements have widely included visiting staff. These hard-fought victories could be temporary. Universities will eventually let staff go, with casualized and contracted lectures likely first in line, if the situation does not stabilize and students choose to postpone their studies until next year en masse. The calculations facing those considering pandemic study routes are complex, fueling the need for the clarity of student-led campaigns that render Instagram a platform of resistance. The "Pause or Pay" campaign stands out as a leading example. 15 It calls on the government to financially aid art colleges so that they can pause all teaching until the coronavirus crisis is over or reimburse student fees. It highlights the difficult decisions faced by students and their basis in resignation rather than choice amid a state of emergency that has left them unable to visit campuses to collect work and dispersed online tutorials across time zones. While it is too early in the crisis to access reliable statistics of selected study routes, the speculation that a significant number of students applied for the aegrotat award—an assessment based on performance so far available to students unable or unwilling to continue with the final term—offers some indication.
While protesting during a lockdown may seem redundant, students' reaction to their schools' handling of the coronavirus pandemic may bear out after the crisis. If colleges determine that students have accepted online learning—however reluctantly—as a new mode of engagement, the efforts to permanently integrate it into future teaching will be normalized. The impact of the virus is global, but its effect on UK universities could result in long-term modifications to pedagogy and staffing specific to the country's history of fiscal conservatism and credo of cuts at all costs.
A glimmer of hope for art colleges nationwide came from the cancellation of the "Evolving Goldsmiths" scheme at the end of April, when, rather than forging ahead with a university marketization strategy synonymous with hinging its departments' survival on profitability, Goldsmiths senior management shifted focus to pandemic recovery plans. The Covid-19 emergency undoubtedly necessitated this decision, but had the scheme's announcement not encountered intense protest from the student body, it's likely "Evolving Goldsmiths" would have been put on hold rather than decisively cancelled. Contrary to the expectation that power only ever trickles downward, the closure of an aggressive marketization strategy backed by powerful vested interests demonstrates the importance of student-led dissent. The need for protest is urgent not in spite of the disdain for grassroots organizing held by conservative power-holders—both in Parliament and at the top of education's management ladder—but because of it.
The next weeks and months will undoubtedly present challenging and life-altering developments for art and design lecturers and students. They will continue to place defective academic governance under media scrutiny and draw attention to the pervasive neglect and mismanagement of art education. Collective action persists in the face of temporary conditions of isolation and suspension. The greatest risk facing art colleges is not the pandemic itself but the endemically flawed and callous business models multiplying in institutions across the sector. Opposing them is instrumental to preventing the collapse of British art and design education.
—Aleks Stanek
Notes
1
A question of degree: Why we should cut graduates' taxes and pay for it by reducing the number of low value university courses (London: Onward, 2019) →.
2
Public universities account for 95 percent of higher education spending in the UK.
3
Jonathan Hopkin and Ben Rosamond, "Post-truth politics, bullshit and bad ideas: 'Deficit Fetishism' in the UK," New Political Economy, no. 23 (2018).
4
Universities UK, "Universities Funding Explained," 2016.
5
HESA, "HE Finance Plus 2016/2017," 2018.
6
Chris Clarke, "'The way universities are run is making us ill': inside the student mental health crisis," The Guardian, September 27, 2019 →.
7
UCU, "Precarious work in higher education: A snapshot of insecure contracts and institutional attitudes," 2016.
8
The now-cancelled "Evolving Goldsmiths" scheme disguised a fifteen percent budget reduction as "an action plan to secure a bring future for the university." See →.
9
UCU, "Gender Pay, 2020 →.
10
Heather Steward, "Women bearing 86% of austerity burden, Commons figures reveal," The Guardian, March 9, 2017 →.
11
UCU, "Black academic staff face double whammy in promotion and pay stakes," 2019 →.
12
Rianna Croxford, "Ethnic minority academics earn less than white colleagues," BBC News, December 7, 2018 →.
13
Richard Adams, "Government refuses multi-billion pound bailout for universities," The Guardian, May 3, 2020 →.
14
Aimée McLaughlin, "How Coronavirus Cancelled Art School," Creative Review, May 6, 2020 →.
© 2020 e-flux and the author