Amid cow flops and desire trails in the Mima Meadow at the edge of the University of California, Santa Cruz campus, a loose circle of people assembled for "Interference," one of six sessions of Fog Inquiry: Wandering Seminar, conceived by the art collective Futurefarmers for the university's Institute of the Arts and Sciences. Renate Kupke, project scientist at the UCSC Center for Adaptive Optics, spoke clearly about her work reducing distortion interference in telescopic data from outer space. Next, Yasi Perera, artist and musician, and Marijke Jorritsma, artist and software programmer at the NASA Jet Propulsion Laboratory, detailed how they grappled with Kupke's data to translate into sound the very distortion she sought to eliminate. Participants nodded along intently to the playback through a handheld shortwave radio transmitter, one of many supplied for the gathering by sound artist Anna Friz, UCSC professor of film and digital media. Dense noise music squalled out, the audio stream further modulated on the spot by Andrés Javier Camacho, a UCSC graduate film student who casually twisted tone knobs on the portable transmitter. The rest of the circle's participants passed around large color images and reflective sheets of paper to study how optical interference mirrors both the nearby and deep space. New understandings of the complex, obscure concept of telemetry transformations in astrophysics—the variable shifts in wavefront data produced by light hitting telescopic mirrors at different angles—were aided by Friz, Perera, and Jorritsma's sonic repurposing of "bad" data.
This past February, Wandering Seminar shared creative pedagogical alternatives and perspectives with constantly shifting, reforming groups of students, professors, and artists. They mobilized across the UCSC campus over walkways and meadows, at bus stops and redwood groves, in plazas and labs, and via image and radio transmissions of seminar content. Far from the typical classroom or experimental lab, these in situ field gatherings presented disparate abstract concepts through novel and hybrid methods, the culmination of work begun in 2019 for Futurefarmers' multi-phase residency with the Institute of the Arts and Sciences (IAS). During research, the collective connected faculty and students across disciplinary boundaries and with artists outside the university to design collaborative projects that could stimulate information exchange. Futurefarmers facilitated the first collaborations of many academics at UCSC, often despite long tenures. For instance, philosopher Janette Dinishak was paired with Albert Narath, an architectural historian, for the "Borders" seminar. The "Mercurial" session paired chemist Peter Weiss's work tracking evidence of air- and fog-borne toxins among diverse species with artist and optical researcher Tristan Duke's investigations into the uses of mercury in early photographic techniques. Through this creative matchmaking, faculty pairs engaged with real-world phenomena and Futurefarmers' metaphorical rubric of "fog" to encourage thinking at the hazy edges of the academics' usual boundaries and sometimes even beyond the limits of language, as in the case of the "Interference" seminar.According to Futurefarmers' founder and principal agent, Amy Franceschini, 90 percent of students, faculty, and staff encountered during the collective's research phase shared that the UCSC community had difficulty cross-pollinating ideas and practices due to the university's academic structure, the nature of campus design, and their busy schedules. In response, Futurefarmers set out to create new paths for different meetings of minds. The academics interviewed also felt they had less time and fewer occasions to be "at that uncomfortable edge" within their fields. As one scientist Futurefarmers engaged with noted, "If you know what you are doing as a scientist, your work is over. Science sits on this island of the 'known' surrounded by a sea of the unknown, and if we are not at that uncomfortable shore of the unknown, we are not doing our job." From early conversations in the first year of Futurefarmers' residency, certain words recurred, providing conceptual foundations for different discussion groups. In the second year, numerous in-person meetings and video conferences led to the thematic keywords for each gathering of the Wandering Seminar: "Interference," "Borders," "Mercurial," "Diffraction," "I/We," and "Eco-sexual."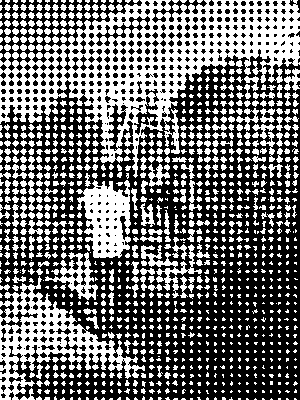 The diverse means of broadcasting and making public the outcomes of these exchanges—low- and high-tech, social and playful, visionary and down-to-earth—is typical of both Futurefarmers and IAS. Public-facing and dedicated to education, IAS launched in 2012 to generate exhibitions and events, artist residencies, and public programs in close conversation with faculty, students, and the university community. Founded by John Weber, the Institute's first director, IAS works on far-ranging ideas across higher education's usually well-maintained disciplinary boundaries between art, sciences, and the humanities. IAS projects range from traditional exhibitions and symposia such as 2018's Forest Law by artist-researcher Ursula Biemann and architect Paulo Tavares, which presented legal arguments for the rights of nature, to experimental projects like Future Garden, long-term micro-ecosystems by Newton Harrison and Helen Mayer Harrison that will be installed at the UCSC Arboretum through 2022.
Weber, a former director of the Tang Teaching Museum at Skidmore College and education and public programs curator at San Francisco Museum of Modern Art, modeled IAS on the Tang's faculty-developed programming and figuring of the museum as a teaching tool. Early discussions between Weber, UCSC History of Art and Visual Culture faculty member Jennifer González, and then-UCSC dean of the Arts Division David Yeager conceived of a dedicated brick-and-mortar museum that would host collaborative interdisciplinary programming. With funding limited, IAS was reimagined as an open-ended "museum without walls," to quote González, invested in explorations of UCSC's existing resources and off-campus sites. When interim director Rachel Nelson succeeded Weber in 2019, IAS underwent a thematic expansion, increasing focus on environmental and social justice issues, including prison abolition and sexual and gender equality.
UC Santa Cruz has a long history of interdisciplinary thinking and explorations of alternative educational structures. Its well-known History of Consciousness program has fostered work by Angela Davis, James Clifford, and Donna Haraway, among many others, and these three scholars have very much supported IAS's initiatives within and beyond the university. 1 Kresge College, a pedagogical community and residential college within the larger university that launched in 1971, also offers precedent. An experiment to involve students in the design and implementation of curricula and in the administration of college life more generally, Kresge ultimately foundered as it was gradually subsumed by more conventional university procedures and protocols. However, its legacy of deliberately reimagining how groups of interested students and faculty might gather and collaborate to influence higher education has continued to inspire the attitudes and ideals of succeeding generations of academics.
Ideas and principles of alternative education deeply informed Wandering Seminar and found their way into individual sessions. During the "Borders" session, Narath encouraged attendees to think out loud about the significance of the contemporary college campus as both a utopian site for critical thinking and an at-times-elitist, exclusive hierarchical space. Extended and probing ruminations circulated among participants in a final discussion after Narath detailed Kresge College's history on the UCSC campus. Drawing on his research specialty, he also put into play permutations of "campus" in the modern era, recalling its original reference to the fields at the edge of Rome set aside for census-taking and military exercises. Located mostly outdoors, the six free-form Wandering Seminar sessions proposed alternatives to longstanding hierarchical pedagogical conventions like the classroom, the lab, and the lecture.
Significant engagement with faculty research has long served as a starting point for the Institute's programming. "What we do at the Institute is start with an idea or subject matter that is a research topic at the university," Nelson said, echoing Weber and González. For instance, the decision to work with Carlos Motta, an artist whose projects deal with gender, sexuality, and geopolitical borders, derived from scholar-activist work on the politics of sexuality and migration pioneered by former UCSC faculty member Lionel Cantú. 2 IAS hosted an interdisciplinary program from January to March 2020 to expand the scope of "We the Enemy," the survey exhibition of Motta's work at UCSC's Sesnon Gallery. 3 To complement the exhibition, IAS launched a highly interactive two-day symposium in partnership with SFMOMA featuring academics and activists on topics including indigenous studies, sexuality studies, and feminist studies, including a keynote by Denise Ferreira da Silva, professor and director of the Institute for Gender, Race, Sexuality and Social Justice at the University of British Columbia; a performance and reading by Diné artist Demian DinéYazhi´; and multiple cross-disciplinary panel discussions on the intersection of sexuality and migration.
The Institute looks to re-contextualize and re-catalyze faculty research methodologies and content while also responding to student interests. It does not aim to simply aid the delivery of ideas and information from experts to students but rather embody and challenge concepts through the work of artists, creative thinkers, and nonacademic specialists. Fostering interactions outside academic norms is intrinsic to the Institute's design, as is supporting the generation of ideas and exchanges that do not typically occur in lecture halls, textbooks, and peer-reviewed journals. Art and science are broad concerns, and IAS programs have pursued engaged thinking on culture, society, environment, and politics.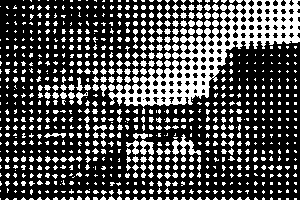 Artist jackie sumell's Solitary Garden, begun in 2019 and scheduled to conclude in 2021, connects a physical garden on campus to activism against incarceration. Solitary Garden was developed and is maintained through long-term mail exchange between Timothy Young, an inmate on death row at California's San Quentin State Prison, and campus-based IAS affiliates, including undergraduate intern Jocelyn Lopez-Anleu, who engaged other students in letter-writing and gardening. Part of "Barring Freedom," an ambitious, multi-modal program undertaken by IAS to address the brutality of the US carceral regime, Solitary Garden invites other visitors to engage with a small-scale meditative outdoor environment that reflects and disrupts the isolation forced on individuals by the US criminal justice system. Solitary Garden has since achieved heightened relevance amid shelter-in-place orders necessitated by the Covid-19 pandemic, the dramatic spread of coronavirus in US prisons—which has directly impacted Young and hundreds of other inmates at San Quentin—and calls for prison and police abolition in recent Black Lives Matter protests.
As with IAS's programming of other topics meaningful to the specific UCSC community, "Barring Freedom" has built on the legacy of campus-based work on incarceration and social justice by UCSC-affiliated scholars, thinkers, and activists like social scientists Angela Davis, Gina Dent, and Craig Haney, and artist-filmmakers Dee Hibbert-Jones and Sharon Daniel. Nelson also credited UCSC as a birthplace of the activist organization Critical Resistance, which seeks to dismantle the prison-industrial complex and is responsible for introducing the idea of prison abolition into greater public discussion in the late 1980s and early 1990s. This research and activism, Nelson asserted, embodies IAS's aspiration to promote creative thinking that radiates beyond a college campus and out into the wider world.
"Barring Freedom" was originally intended to feature talks by Davis, Haney, and Sherrill Roland in April 2020. Because of California's shelter-in-place orders—Santa Cruz was among the first counties in the United States to close all but essential businesses—public gatherings were cancelled and scheduled events through May 2020 were postponed after years of planning. 4 But the Covid-19 pandemic was not the only crisis to embroil UCSC during the 2020 winter and spring quarters. Futurefarmers' return to its peripatetic residency at IAS coincided with a contentious on-campus conflict between the university's administration and its graduate student workers over fair compensation for their labor and a cost-of-living adjustment that could provide for sustainable living in the hyper-expensive Santa Cruz housing market. The increasingly public battle over fair wages for intellectual labor culminated in a wildcat strike by graduate students. The protests, supported by many faculty members and undergraduates, presented a new context—and a new challenge—for Wandering Seminar. "Interference," which had emerged in early research and planning discussions as a seminar theme, took on a new meaning as "business as usual" was disrupted by both student demonstrations and policing operations against them.
Following a deliberate, lengthy delay by some graduate students in delivering grades for the undergrad courses they oversaw, a prolonged occupation of a grassy area at the main entrance to campus, and a brief blockade of that entrance, some grad students and their allies were physically assaulted and arrested by police brought to campus on orders from the university president's office. This was followed by the termination of fellowship contracts for over eighty protesters, which added the threat of deportation for some international grad students. Just after the Wandering Seminar sessions concluded on February 29, graduate students at several other University of California campuses voted to strike in solidarity, but the coronavirus crisis superseded much of this momentum as UC campuses ceased most on-campus and in-person operations. UC grad students' organizing around the university administration's failure to respond to cost of living issues and provide adequate pay has continued online since, and their concerns have gained urgency due to the university's costly police contracts and nationwide protests against police brutality.
During Wandering Seminar, its participants considered the concerns of the striking grad students, the methods and impacts of the strike itself, and higher education's historical inequalities. Several sessions, including the "Interference" gathering in the Mima Meadow, were relocated to sites just outside of or straddling campus in solidarity with protesters. At least one previously committed participant chose to withdraw from a scheduled Seminar session, canceling their participation outright, while another shifted to a discussion via radio in lieu of a presentation on campus. Reflecting the impact of the strike, the February 20 "Borders" seminar culminated in intense, unresolved discussions about the meaning of a "campus" dedicated to higher education that had not historically offered all individuals equal access or security.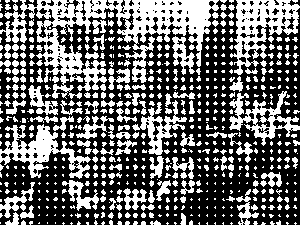 The ongoing standoff and sometimes tense encounters between university staff and Seminar participants catalyzed some lines of thought while "wandering." Made wary by the strike's disruptions and the university's responses, groundskeepers, public safety officers, bus drivers, and police variously surveilled, questioned, and reported on Seminar activities. Participants' often unconventional behavior that deliberately countered education's usual modes invited extra scrutiny. As a kind of "protest" of typical methodology and seminar decorum, attendees to the "Borders" seminar marched up grassy hills to reenter the campus proper while blowing custom-made handheld foghorns made of PVC and canvas. Spurred by Narath's holding forth on the idea of "campus" and Dinishak's research on individuals with autism in relation to neurotypical society, they carried aloft a full-size wood replica of a bus stop and covered their faces with reflective masks, originally meant to occlude their wearers' senses of the physical environment and prompt reorientations to the natural landscape and alternative imaginings of built environments. Such maneuvers presented a marked contrast to the usual goings-on of education.
More recently, with the UCSC campus closed and classes and public events suspended to slow the spread of Covid-19, IAS launched "Art without Distance," a series of virtual programs intended to engage the university's various constituencies. As part of this series and in conjunction with "Barring Freedom," the Institute has planned a full year of online events around the theme "Visualizing Abolition," which will begin on October 20, 2020 with a conversation between Angela Davis and Gina Dent. Nelson has also written a series of updates on Solitary Garden and the perilous conditions at San Quentin on the Institute's blog and a related essay, "Viral Biopolitics," for The Brooklyn Rail. A marked uptick in social media activity and a dedicated Vimeo channel have channeled info on Institute projects for physically distant viewers and delivered substantive content as well. To maintain its strong presence in UCSC's curriculum during quarantine, IAS has hired graduate students as education fellows to develop content around IAS programs for upcoming quarters' virtual classrooms.
Critical examinations of higher education's agents, subjects, and methods—who teaches, what is learned, and how—are infrequent occurrences. Structural responses to these questions are rare, but they assume increased significance during times of crisis. Though many IAS projects assume conventional forms—gallery exhibitions, panel discussions, lecture series—the Institute's dedication to unconventional pedagogy and its conceptualization and implementation sets it apart from other university art initiatives. The liberatory spirit, free association, and multi-positional perspective embodied by Futurefarmers' Wandering Seminar and other IAS' programs like "Barring Freedom" and its digital initiatives point to an art education characterized by the primacy of participation and interdisciplinary exchange. Even in the best of circumstances—or the most "normal"—art has few contexts to counter normative ways of seeing and being and learning. Amid the successive ruptures of the strike, pandemic, and protest, pedagogy as usual has slowed or halted entirely. The time is long past due for radical shifts in thinking about how art and educational systems serve or fail to serve their communities. Such shifts will be pursued by IAS programs, despite and because of current and future challenges.
—Brian Karl
Notes
1
Clifford contributed to the Institute's 2014 Collective Museum project. Haraway participated in 2017's environmentally aware exhibition "Crochet Coral Reef: CO2CA-CO2LA Ocean" by Margaret and Christine Wertheim and the Institute for Figuring, and joined the final Wandering Seminar session featuring an "Eco-Sexual" group wedding to the fog.
2
Some of Cantú's early work on these intersecting topics was published posthumously in 2009 in The Sexuality of Migration: Border Crossings and Mexican Immigrant Men.
3
This was the last IAS public program before the shutdown mandated by the Covid-19 pandemic.
4
An artist talk by Sharon Hayes and an exhibition of Arthur Jafa's The White Album, cosponsored with the UCSC Mary Porter Sesnon Art Gallery, and scheduled to open in April 2020, were also postponed. Exhibition components of "Barring Freedom" were rescheduled to open October 2020 at both the Sesnon Gallery and the San Jose Museum of Art and in spring 2021 at the Shiva Gallery at John Jay College, City University of New York.
© 2020 e-flux and the author