1. Why did you decide to go into teaching?
My earliest role models were my public school art teachers, and later studying art in Chicago, my instructors left lasting impressions on me as well. From them, I learned to think about being an artist in an expansive profession and teaching as a platform to deepen my practice; continuing to grow and learn along with my students.
2. What drew you to your school and what is your teaching philosophy?
I arrived at my position as Course Director at the Piet Zwart Institute after relocating to the Netherlands, where I followed my partner, who was participating in the de Appel Curatorial Programme. At that time, I had been working as Academic Director at Ox-Bow School of Art and Artists' Residency. My teaching philosophy holds critical theoretical practice alongside making and material embodiments to open a space where we can learn from the overlaps of thinking and making. I try to locate this productive overlap when choosing readings for discussion, and I think about how students can in some ways build the lesson with me. I was drawn to the Piet Zwart Institute Master of Fine Arts because it is a unique program where this kind of listening and more personalized education can happen.
3. What theory and art history do you consider most essential for your students? What artist or artwork do you refer to most often?
The most important theory for young artists now is the work being made by thinkers and artists who fall outside of the traditional white, male, and Eurocentric canons that we are all so familiar with. I believe that reading and looking at these people will give young artists the most useful tools and insights for growing and evolving into the future. I get the sense that we are moving through the end of many old paradigms and systems that have defined our world for a long time, and I'm excited to learn new ways of understanding this new world with my students. I love teaching theory through artists who also write and do other kinds of work, like Adrian Piper, Robert Smithson, and Arthur Jafa, to name a few favorites.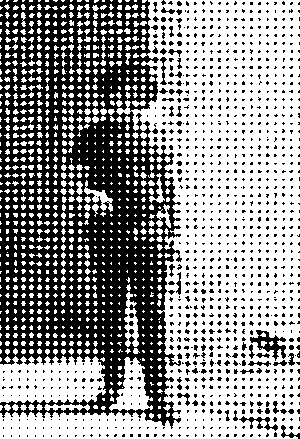 4. How do you navigate generational or cultural differences between you and your students?
I think that differences between me and my students most often create spaces for mutual curiosity and learning. I have been lucky to teach at very international art schools where I'm spending a couple of years learning from students who are from places I have never been to or know little about. This is one of my favorite parts of teaching.
5. What changes would you like to see in art education?
I would like to see art schools and institutions begin to take "decolonization" seriously. I have been using this term less and less lately because I feel it is often abused or misinterpreted. I want to see institutions actually transform, to listen to their workers and artists and directly engage their colonial histories. I want institutions to recraft their missions to make supporting their diverse populations the foundation of their work, not just an act of damage control. I want to see this desire for diversity in the material resources afforded to recruiting and retaining diverse students. For example, the discrepancy between EU and non-EU tuition rates in the Netherlands needs to be addressed. Decolonization has to do with radically rethinking our working epistemologies, practices, and the institutional mechanisms. This means that some things need to be dismantled, not simply reformed, in order to begin to redress historical violence and social inequities.
6. What is your educational background? Did you arrive at art from another field?
I went to public schools from kindergarten through high school in my hometown, Columbia, Missouri. I earned my BFA in studio arts from the School of the Art Institute of Chicago and my MFA from Northwestern University in art, theory, and practice. Attending the Skowhegan School of Painting and Sculpture in 2013 was another transformative experience. My career field has always been art, but I've held lots of different jobs. I worked for a few years as an art handler and museum preparator in Chicago while I was getting started as a teacher. I also worked in the service industry, hosting, bussing, and bartending. I've worked for a few years in the nonprofit sector in the artist-residency world during my time at Ox-Bow.
7. How have recent cultural movements and activism informed your curriculum?
My teaching has always existed in relation to my engagement in social issues and movements. My reading lists always include artists and writers of color who provide examples of embodied critique and address systems of power at play, and I work to find ways for students to recognize and speak from their specific intersectional identities. Recent social and cultural movements contextualize historical issues and help students to understand the stakes of these ideas in the present, but it can be difficult at times to keep everyone engaged in hard conversations, especially when working with really diverse and international groups. I think this is changing more with Black Lives Matter gaining visibility in the last few years and definitely with the uprisings following George Floyd's murder, the growing visibility of queer and trans issues, and #MeToo. In Chicago, I had the pleasure to design and teach a course called "Observing Power: Imagery and Agency" with Christopher Meerdo and later with Ruby T. In this class, we dealt directly with histories of institutional racism, protest, and resistance movements through the lens of artistic practice and the social history of Chicago. More recently, I've been learning more about how these issues manifest differently in Europe and trying to educate myself on social movements and histories outside of the US. At the Piet Zwart, over the last year, we've worked with Dutch artists who bring decolonial perspectives to their work: Quinsy Gario taught a seminar on carnival practices in the Antilles and in Rotterdam, and Yoeri Guepin is facilitating a series of workshops in our garden, helping us cultivate heirloom plants and to learn about non-Western approaches to gardening.
8. How much structure or independence do students have in your courses?
I usually give students a lot of independence with projects. That said, the rules and limitations of an assignment are important conditions to push artists to adapt and come up with creative solutions, so there are always boundaries to work within. I'm always interested in how an assignment gets negotiated: where the student might propose to reframe things also shows critical thinking, and I get something from seeing my ideas reinterpreted, challenged, and manifested in surprising ways.
9. How does the program connect students to the surrounding art scene? How do they learn outside the classroom?
The Piet Zwart Institute is a big part of the creative ecology of Rotterdam. Piet Zwart graduates often stick around in Rotterdam and lead their own spaces and initiatives. These spaces come to form a core for artistic activities and continue the cycle as new students come to study. We have relationships with larger and smaller arts institutions, which lead into academic programming and more informal happenings and connections. We work with Showroom MAMA to curate our graduate thesis exhibitions that are mounted at various spaces and institutions in Rotterdam. Over the past year, we have been working in collaboration with Kunstinstituut Melly to reimagine what a long-term partnership between an academic course and exhibition venue can look like and what it can produce. Bringing in guest tutors to lecture, give studio visits, and workshops is a big part of our curriculum and our students often find themselves exhibiting and collaborating with various arts institutions and spaces.
10. What advice do you give to your students as they leave school and enter the field?
My advice would vary depending on what they would want to do, but I suggest not to worry too much about the art market at first. They should attend residencies, organize projects that let them branch out into new spaces and meet people. Experience the world once you're out of school, keep adding to your interests, and keep experimenting in the studio. I also recommend they cultivate other interests outside of art, the balance is important. All of the big opportunities and jobs will come with time.
© 2021 e-flux and the author