Survey
September 28, 2021
Mason Gross School of the Arts at Rutgers University
1. Why did you decide to go into teaching?
Teaching feels like a form of research and development. Not only am I able to embed criticism into these studio classes, but during each semester, I learn so much from the students. This circular environment keeps me engaged, and I'm able to practice lifelong learning.
2. What drew you to your school and what is your teaching philosophy?
Mason Gross School of the Arts at Rutgers University has a rich history and encourages hybridity. The Rutgers MFA in visual arts at Mason Gross School of the Arts was established in 1960 as the first non-disciplinary-specific fine art graduate program in the United States. Our MFA in design program is a few years old, and we promote interdisciplinarity as students develop their own research-driven design practice. Because it is a public school, the student body is incredibly diverse from racial, cultural, political, and economic perspectives. My own pedagogical practice upholds interdisciplinarity and encourages overlap between art and design as we develop personal methods for art-making.

3. What theory and art history do you consider most essential for your students? What artist or artwork do you refer to most often?
Because I teach a variety of classes, I won't name a specific artist or artwork, but I typically start each class with a segment called "what's new on the net" as a way to discuss contemporary moments about the internet and technology. It opens up a space to discuss topics such as social media activism like #metoo and #blacklivesmatter, platform oligopolies and controversies like Facebook vs. Apple, impacts of internet policy like CESTA-FOSTA, and more. And as more students make work on the themes of identity, these current events, theories of decolonization, critical race, and intersectional feminism have become essential for engaging in this dialogue.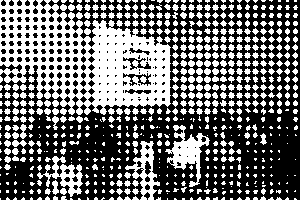 4. How do you navigate generational or cultural differences between you and your students?
At the beginning of each semester, the students and I implement a group agreement for each course. Codes of conduct or ethics agreements are tricky because everyone has different measures of what they consider ethical or not. Because of this, the group agreement allows the students to determine how their peer-group dynamic will work. Some of the rules can be as general as not speaking before raising your hand or reducing phone time in the classroom. Others include "take space, make space," which encourages shy students to speak up and more extroverted ones to listen, or "don't make assumptions," which reminds students to explain acronyms, references, et al. during discussions or critiques.
5. What changes would you like to see in art education?
I would like to see more studios or seminar classes that focus on interdisciplinarity and theme rather than media specificity.

6. What is your educational background? Did you arrive at art from another field?
I studied Design Media Art (D|MA) at University of California, Los Angeles, worked in design studios and consultancies for several years, and then pursued Design Research at Harvard University Graduate School of Design (GSD). Both of these degrees encouraged interdisciplinarity: at UCLA, I entwined book design and software, while at GSD, I focused on technocriticism, revisionist internet history, and art archival practice.

7. How have recent cultural movements and activism informed your curriculum?
It's incredibly important to discuss these current events in a classroom setting. This plays into the social organization of the classroom to create a more equitable and safe environment; how might we create an environment where we are encouraged to participate in pursuit of mutual aid rather than policing? Part of being a designer or artist is understanding how your practice may or may not create a dialogue with these moments.

8. How much structure or independence do students have in your courses?
Students are encouraged to enter the program with their intended topic of research. Design faculty then introduce a range of research methods and possibilities for how the research might manifest as a work of art or design, such as an on- or offline publication, installation, campaign, or other form. I like to think of the term "projects" in its noun and verb forms: How might a project project forward to build a body of work?

9. How does the program connect students to the surrounding art scene? How do they learn outside the classroom?
Among other things, the MFA in Design program encourages interdisciplinary collaboration between the other departments at Rutgers University. We are very lucky to be part of a research institution where we can pair our skills with specialists' in other fields, and students have collaborated with the landscape architecture, gender and women's studies, and psychology departments, among others.
One of my favorite undergraduate courses is called Design Practicum. We invite three external organizations to provide a brief with public-facing output, and students receive studio visits, tours, lectures, and feedback from our visiting practitioners. We've worked with IDEO, Internet Archive, Rhizome, the Istanbul Biennial, and many others.
10. What advice do you give to your students as they leave school and enter the field?
Develop your own voice. Practice this in as many forms as possible—not only through the final project but in its process and documentation, even in the corresponding emails.
© 2021 e-flux and the author