1. Why did you decide to go into teaching?
I did not choose to teach, but rather I was invited to do so by Pierre Keller, former director of ECAL/University of Art and Design Lausanne, just after graduating in 2005. I enjoyed the experience and I am still teaching sixteen years later. In 2012, I had the chance to take over the direction of the Bachelor Photography program and, in 2016, launch the new Master of Photography, the only program of its kind in Switzerland.
2. What drew you to your school and what is your teaching philosophy?
After high school, I was looking for an unconventional school to train in photography. ECAL seemed to me the best option since the Bachelor Photography program was (and still is) part of a larger department, Visual Communication. The advantage of being part of this department is being in contact with students in graphic design and media and interaction design and benefitting from transdisciplinary courses in a wider field.
My teaching approach focuses on multiple expressions. In my opinion, a school should allow the greatest access to tools of expression and not instill a unique style among its students. These technical tools must encourage the development of singular visual languages, one specific to each artist. As part of the ECAL Master Photography we work at the boundaries of the medium with workshops on computer-generated imagery (CGI), virtual reality (VR), augmented reality (AR), photogrammetry, and installation.
3. What theory and art history do you consider most essential for your students? What artist or artwork do you refer to most often?
Here too, the spectrum is expansive. Even in teaching photography, I can refer to a Baroque painting by Caravaggio or a ready-made by Duchamp. More specific to the medium, there are key artists such as Man Ray, Diane Arbus, and Cindy Sherman, and then there are conceptual artists like John Baldessari and the CGI work of Alan Warburton.
4. How do you navigate generational or cultural differences between you and your students?
This is very interesting and important. We are reevaluating our often masculine and Western references that have dominated the creation and dissemination of images around the globe. We are trying to put our history into perspective to complement figures that are still relevant and important with artists from genders and cultures that have not been highlighted thus far.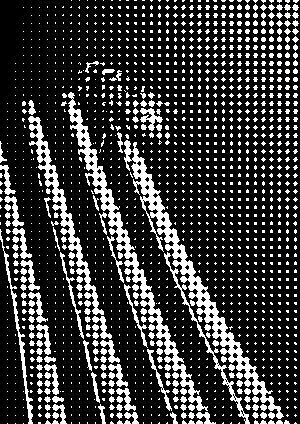 5. What changes would you like to see in art education?
Art education should never be static. It is not about studying a history or following a method but about reacting to our contemporary situation and building perspectives for the future.
A crucial point is related to the understanding of the fundamental changes that have occurred with digitalization and the delegation of many decisions to machines. The American artist Trevor Paglen has explained that most images today are produced by machines for machines without any human intervention. This change should alarm us. We need to understand these mechanisms to continue to control them. Take photography for example, which has a history of almost two centuries: Its development was stable and regular until the 1990s, which saw the decline of the analog image in favor of the digital image, which entailed a consequent distancing from reality. Today, we should no longer speak of photography but of the photographic image, which includes both classical photography and completely artificial images with photographic qualities. If we manage to take this step, then we could see the history of the photographic image as a continuum with centuries of evolution ahead of it. We have developed the Automated Photography research project around these questions that influence the evolution of our teaching.
6. What is your educational background? Did you arrive at art from another field?
I am the son of an architect and a passionate amateur photographer. I have been lucky enough to be immersed in an artistic world since I was very young. In the basement of my family house in Ticino, we have a workshop with a lot of tools, an incredible playroom for experimenting with the plasticity of materials. But my formal educational background is quite classical: before enrolling in ECAL, I studied at a scientific high school and did a lot of music and theater training.
7. How have recent cultural movements and activism informed your curriculum?
The representation of gender and culture in their richness and diversity is an important point that we work on with our students. Beyond the emotional and often not rational reactions to social networks, several master classes have explored the themes of gender, ecology, and inclusivity in order to develop a better understanding and awareness of the society we live in.
8. How much structure or independence do students have in your courses?
ECAL is a state-funded public school, and we are proud to be able to offer a very rich program to all our Swiss and international students for an affordable tuition of less than two thousand euros per year. In return, we require a high level of commitment from our students to ensure that the curriculum is followed at a steady pace. The Master Photography offers regular courses: "Materialize Photography," "Applied Photography," "Automated Photography," "Photo Books." It also offers a project module that spans the two years of study: Self-Initiated Project, a laboratory open to any theme and form determined by the students.
9. How does the program connect students to the surrounding art scene? How do they learn outside the classroom?
We have done numerous collaborations with institutions, such as FOAM, C/O Berlin, Tate Modern, and Fotomuseum Winterthur, where we connect students and curators. In the "Applied Photography" course, we collaborate with magazines and brands. Before the pandemic, we organized numerous international study trips to New York, Tokyo, and London, where we connected with local artists and galleries.
Our teachers are all active beyond ECAL and have careers in photography, contemporary art, and curation. Depending on the course, their specializations are specific, such as "Applied Photography" with Maxime Guyon, Charles Negre, and Jonas Lindstroem; "Materialize Photography" with Alix Marie, Felicity Hammond, and Rachel de Joode; "CGI" with Golgotha and Thomas Traum and Area of Work and "VR" with Lauren Moffatt.
10. What advice do you give to your students as they leave school and enter the field?
Curiosity is the key. For photography, I often advise my students not to look at images but to see theater performances, listen to music, read novels, and use their hands to build objects and sculptures. Artists must stimulate all the senses so that in the end their photographs are enriched by various influences for a rapprochement that the machines are fortunately not able to make!
© 2021 e-flux and the author