Feature
December 15, 2021
Doug Ashford and Owen Duffy
"I am in love with the work my students have yet to do," professes artist and educator Doug Ashford. A seemingly perennial fixture at Cooper Union, Ashford graduated from the school in 1981 and in the decades since has served as an adjunct (or "proportional time faculty") and a full-time instructor. In October 2021, we met just outside the school, on Cooper Square's park benches, and this conversation unfolded as we dodged falling acorns. I was long familiar with Ashford's work when we first met in 2016 over a bowl of kimchi jigae in Gwangju, South Korea. And since then, I've left our meetings feeling like many of his students must: rejuvenated with a sense of belief in the transformative power of art. During our conversation on that October day, we discussed the legacy of Ashford's former teacher Reuben Kadish, our mutual distrust of the corporatization of higher learning, and the role of care in education. —Owen Duffy

OWEN DUFFY: Let's start by talking about Reuben Kadish, the artist and Cooper Union educator. Why was he so important to you?
DOUG ASHFORD: On the one hand, I have dream-like, unanalyzed associations with him and what he represented. On the other hand, the institutional context of art schools has changed so much in the forty years since I worked with him that there are impossible applications of what and how he taught. Schools today are so deeply enmeshed in the management of data-driven standardization and so governed by a system of credits and penalties. The learning he was able to provide would be almost impossible now. It's easier to speak of his presence with me as an artist. His emphasis was always on what artists do, not on how they are consumed by the consciousness industry or presented as part of spectacle economies. His investment in interiority as a basis for expression meant that artists had the opportunity to build approachable vocabularies of shared value systems that could be autonomous—almost mystically so—from the conditions of society.
Reuben's relationship to education was nonmaterial in the sense that he believed that the artist must work to become nonconforming to the institutional conditions of building knowledge—that we, by definition, had to become autodidacts, and that our withdrawal from the programmatic social planning and idealism of Europeanist "enlightenments" would make us better humans. I don't think he would have ever described himself as an anarchist, but his rejection of the cultural values that were (and still are) lodged in teleological ideologies of history were predecessors of the decolonizing and open-learning movements that we have today. He insisted that an artist, by definition, must work outside of linear definitions of time (or at least outside of the fabricated "progress" of history) and therefore must derange and disambiguate all that is supposedly "finished."
OD: Here, at Cooper Union.
DA: Yes, I remember him saying the second week of my first year as a student in 1976, "The past is never over." It's something I still try to bring into every student meeting, so many years later, either as an opening to the disobedience that aesthetics can present as part of social rebellion or to the internal reconciliation that is so often unseeable but may be yet to come.
Reuben's use of slide lectures as scenes of remaking history was made real through how they juggled relationships between forms and images and the knowledge pools or dream narratives that they suggested. These were not random but shown as a model of how art might defy the instrumentalization of knowledge. They were radical "dream narratives" conducted often without speaking, which emphasized the phantasmagoric relationships between historically discontinuous forms. A typical slide lecture would present the art nouveau artist Aubrey Beardsley against the erotic implications of automotive design and lead into ninth-century Khajuraho temples. Another would begin with the Apollo program's moon lander and David Smith's Cubi series, reflect them against the public graphic designs of Rodchenko, Popova, and Kucis, and end with Simon Rodia's Watts Towers.
Please remember that this was 1977. Now that I'm older and see such juxtapositional propositions everywhere, I understand how "dream narratives" were in fact counternarratives to official modernist art histories that model formal autonomy as a link to technological enslavement. This counternarrative is based on the notion that sensual revolution leads to social change. I think that carried some of the urgency Reuben saw in juxtaposition forward to the production of exhibitions during my Group Material time.
OD: So, in terms of how we could apply these to organizing life and organizing society…
DA: Yes, but organization without a program. Reuben was able to profess in sculpture and drawing classes alike that this peculiar relationship between invented form, revalued labor, and life experienced outside of time was ours to inherit from past practices and ours to reproduce. In a sculpture course, he presented consistently and clearly on the character of the industrial tools in the shop: the plaster mold as the changing face of an absent thing, the table saw with its ninety-degree fence, the perpendicular guiding aspect of the drill press's verticality, etc. With all of these he would admit, yes, the Europeans ended up with a coordination of presence with its own material values and imposed the grid and the right angle on land and consciousness. But he insisted that we could have inherited different, alternative geometries—theoretical in the case of Riemannian manifolds or practical in those of pre-occupation Algerian cities and Ba-ila settlements of Zambia. These recurred in his slide lectures. What would it be like if you were trying to produce a form and your tools were based in other genealogies of geometry and technology?
OD: I don't think I could comprehend that.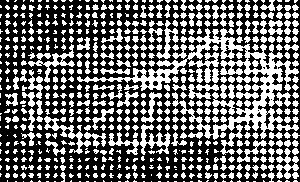 DA: I don't think we really could either. We were shocked into new outlooks. But the idea that the world could look different if it was designed differently was certainly motivating. Reuben's exhortations toward self-directed learning were part of the answer: he felt it was necessary for the artist to remain independent from the failed ideologies that built the present. He quoted Mark Twain: "I have never let schooling interfere with my education."
OD: This seems opposed to a formalist type of art pedagogy in the 1970s and '80s that was incredibly focused on medium specificity, on mastering one's technical abilities. That's radical in itself. I'm curious if that still resonates with you as an educator today.
DA: For sure. It was disobedient in the face of the instrumentalizing design trends and suspicious of the supposed radicality of the critiques of visual pleasure and gesture that were dominant in much of the discourse of the time. This other message sought to replace institutional histories in more concrete ways and was emboldened by my other teachers, to whom I also returned every semester: Martha Rosler, Hans Haacke, and Charles Simmonds.
OD: Really? Here at Cooper?
DA: Yes. A student might possibly have had a learning engagement between the post-material practice of conceptualism and the so-called "expressionist" centering of broader ontologies of humans and things—an engagement where human life could rebound from a world dominated by an affirmational death culture. In accessing Hans's terms of institutional context that precede or coincide with the art object, one could say that the meaning of our work was always already 50 percent context. Reuben might have responded with what we could say were romantic terms of art that somehow outlasted ideological apparatuses. But at the basis of his understanding was the belief that we don't really know what human subjectivity is yet, and we should not accept any limitations.
Today, Reuben's claims for art have great resonance with what we now finally regard as urgent reevaluations of everyday life: of post-human ontologies and anti-anthropocentricities that question the political economy of the present, of the need to de-gender and re-energize. What might the life of a subject be if its historical separation from the life of objects was dismantled? In that sense, Reuben laughed at the comedic singularities of identity, recognized them as paranoid, and knew they could be refashioned as multiplicities produced from our own labor.
OD: That's a real legacy.
DA: I suppose—at least one among many that had consequence at that time, but which have also become strangely sublimated in the art machine we have today. My relationship to collaborative and activist practices developed in part from these legacies, and from the strange synchronicity between what Hans et al. were trying to imagine outside of the consciousness industry and the vestiges of aesthetic idealism inherent to American abstract painting.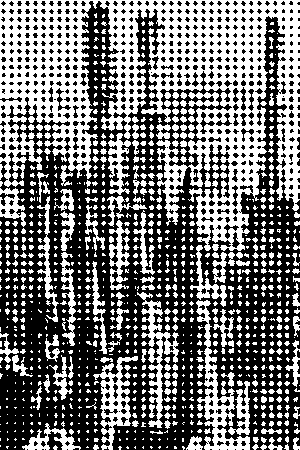 OD: That's amazing, because Group Material had a kind of pedagogical endeavor in its exhibitions. You might feel differently in your experience of actually participating in Group Material as a maker, but I think that project sought some pedagogical outcomes. In terms of education and lineage, you have, on the one hand, your work with Reuben Kadish, Hans Haacke, Martha Rosler, and Charles Simmonds. And then on the other hand, other members of Group Material, like Tim Rollins, were working with Joseph Kosuth. It's as if Group Material was tangentially—not totally—the output of these intellectual traditions.
DA: But, you know, I might argue with that. The idea that there is some correspondence between the conditions of how artists learn and what artists do, as we have been told, often reduces us to pedigreed figures of consumption. That we somehow evolve in a logical progression from teacher to student and teacher to student and so on. This is one of the disasters, of, well, I don't know, a sort of false historicism that we really should be liberated from. Many teachers in the 1970s wanted to present the idea that artists' training had to be seen outside of the limited concept of mastering an academic field of study.
OD: As you understand it, what then is the relationship between the student and the teacher?
DA: Can I answer with an anecdote? The slide lectures given by Reuben Kadish that I attended were presented in the context of the single art history class all first-year students had to pass to get their degree. Enrolled in the course were all the first-years, including a number of students who had art-world or academic backgrounds, particularly as the sons and daughters of artists and professors. They wanted the past to be taught to them in a way that would lead to the present, to themselves. They wanted to see the capital-H history, in the sense that one thing leads to the next, and then the next, and then to us. To achieve this, they complained to the dean. It was the week before Easter, and Reuben came to class with a slide carousel, I believe of eighty slides, all of crucifixions. He began with, I think, Cimabue.
OD: That's a good one to start with.
DA: And then he went from Cimabue to Giotto, his student, and from Giotto to his apprentices, and from them to their students, and from them to the next, coming into the twentieth century with the artist who taught Siqueiros, and ending on a cruciform abstraction that Reuben made when he and Siqueiros worked together as muralists in Mexico and Los Angeles.
OD: So, I guess this lecture was about the absurdity of that narrative.
DA: Well, it's at least acknowledging the absurdity of what history gives us. He concluded with an emphatic request to please first realize that we are always already inside history's folly. The received definitions of authority and audience were part of this comedy for Reuben. He told everyone that when you look at something in the museum, you're looking at something that was made somehow specifically for you and precisely for your time. In a way, he was asking us to consider that our idea of audiences and of authorship must be thought of as outside the consumptive "using up" of knowledge as a facet of ownership. Was this painting really made for the Medici? No, of course not. Was it made for the producer's family? Not really. I was reminded of this when Felix [Gonzalez-Torres] remarked, "My audience is my boyfriend." I still remind my students today that we need to be wary of the falsity of inherited conceptions of the "public." Rube would maintain that the paintings we see at the Met were made only for us, like love letters.
OD: That's amazing. And that's across time. So, going back, if we want to reject the idea of student–teacher pedigree, what then is an artist's education?
DA: I think for me it is based primarily on care for learning as a kind of emotional blindness. I am in love with the work that my students have yet to do that is not yet seen or descriptive of any aspect of ourselves that we can't yet know. In a sense, I'm not really teaching them anything concrete. The principle of art schooling that was dominant in the 1970s was one of "unlearning," that whatever a student knows must be torn apart in order to start over in re-mastery. This was a terrible mistake because it negated and disallowed the knowledge and practices and imaginations that were already in the room. I am interested in imaginations that may not appear to function professionally within the context of the art world and definitions of culture as they exist today. If anything, let's include the accoutrements of professional life in the distribution and classification of artistic value as tricks of spectacle management that you can learn and pervert.
Both Reuben and Hans were deeply skeptical of the distortions that the financialization of artistic value imposed on our field. We know that Hans was one of the few artists to successfully employ Seth Siegelaub's "Artist's Reserved Rights Transfer and Sale Agreement" in his sales. But do we know how Hans resisted allowing himself to be photographed?
OD: That's interesting, the question of biography. People want to classify artists based on biographical types.
DA: And then sell us as typologies of genius. It is surely very complicated today as anonymity becomes part of identity, and the critique of the latter may mean a tactical embrace of the former. This was something that Group Material suffered through as well. It was hard for institutions to accept collective authorship. The cult of the individual and a centering of the signature seem to live on, despite what we know about how art is produced beyond our intentions and historically in other contexts, times, and places. Not unexpectedly, I'm sure this was one of the things that Reuben addressed repeatedly: that the individual hand and mind are only a facet of a much larger mystery about what produces a work of art alongside its physical making.
OD: And I think that leads into a question I have about the different roles that you've inhabited at Cooper, not necessarily as a student but as an educator. And I know this role has changed from being, I believe, "proportional time faculty," which was the term Cooper used, to recently becoming a professor and administrator within the school. I can't help but think about your work in education in relation to your work organizing. I'm curious, what do you think about the conditions of labor for adjunct faculty today? How have you worked within the institution of Cooper Union in response to these conditions?
DA: The inequity imprinted upon the originating conditions of higher education is based in older, even more insidious fictions of mastery and epistemological specialization. At some point, I believe before I was fired, the part-timers at Cooper were approached by New York State United Teachers, as it was expanding into higher ed. Three then-adjunct instructors, William Villalongo, Pam Lins, and myself, joined as School of Art part-time faculty to form our own local with the other faculties of Cooper Union. At that time, adjuncts taught over 80 percent of all students at pay scales per student that were (and often still are) less than a quarter of what I make now as a full-timer. But, well, you must know this story: the comfort and security of tenured professors and overpaid administrators has a single financial source—the routine exploitation of part-time teachers.
Our conversation beginning with Reuben Kadish indicates this structural dysfunction: After his death, there was some outreach to those around him to plan a memorial of some kind. As a lifetime part-time professor without job security or any health care, he had left clear instructions with his survivors not to allow the school to present any such thing. With as much love as possible, I am in a way violating those wishes with this interview.
But I think that my labor organizing was only part of the problem I made for myself in my early days here. My colleagues and the administration knew that my teaching was successful, and yet again, once I was promoted to full time a few years later, they were unhappy about having me at meetings asking certain questions. Foolishly, I related the historic American rejection of human rights in educational planning with the unequal employment of teachers. Why the school continued to maintain the permanence of select faculty who are clearly destructive to the imaginative conditions and the living conditions of the students was unanswerable. I knew then and still try to be sensitive to the fact that these things are difficult for institutions to grapple with. But there were many adjunct faculty asking about very practical things (race) with the naive belief that education, as a social project, is a context of care in which the participants could form a kind of core and be invested in different kinds of knowledges together.
The good news is that as a school, recent changes in our faculty have made possible conversations about structural reform. This is already apparent in how we do admissions and is now spreading to opening curricular restriction and expanding ideas of how art is taught: by whom and for whom. Hopefully in the future we can share with each other even more ways of teaching art as what it has always been able to become: a way of redefining the nature of humanity.
OD: To conclude, after your long history with Cooper and all these twists and turns, why do you still see yourself here?
DA: I'm weak.
OD: You have to elaborate.
DA: I have a personality that most likely would be understood as defective by the functionalist criteria of contemporary professionalization. I am impulsive and emotional. I am so in love with this work that I cry when things go wrong, and I cry when they work perfectly. I am very thankful that faculty meetings happen now on Zoom so I can disappear when necessary. I am old enough now to understand that my own ambition works best only in very local ways. In a way, this at-handedness may appear to be a kind of withdrawal, but to be honest, the work of the classroom is so beautifully immense to me that there is not much more I could endure right now.
© 2021 e-flux and the author