1. Why did you decide to go into teaching?
I needed the money. After a few years of working as a curator and teaching courses at universities at the same time, I was asked to join a research project at the Zurich University of the Arts called "Exhibition Displays." I was already engaged in discussions and critiques about curating early on, such as the symposium "Curating Degree Zero" in 1998 and the 2003–08 project "Curating Degree Zero Archive," which travelled to eighteen cities. This "archive" was displayed differently at each cooperating venue (for example, in a truck in Bergen, Norway) and was always mediated through all sorts of activities and events. It was also expanded at every stop on its tour. This was extremely interesting, challenging, and exciting for me and my co-initiator Barnaby Drabble, but of course it did not generate any money. This was fine, but at some point, one also needs to have an income, especially with kids.
2. What drew you to your school and what is your teaching philosophy?
I got to ZHdK by chance when my former PhD advisor, Sigrid Schade, invited me to participate in "Exhibition Displays" in 2005. The Zurich University of the Arts has undergone numerous changes since, from pursuing a more theoretical and media-based approach to art and education to a more design-oriented, neoliberal approach—universities are always in flux.
The very best thing at ZHdK could be the worst at the same time. For example, I quickly understood that one could write proposals for study programs for further education. The decision to approve the program was based on the number of students who applied to it—so, a very neoliberal approach. But on the other hand, the students were extremely interested in a further education program on curating, and I could therefore establish a more radical idea of teaching and of pedagogy than in any other BA or MA program. Much later, in 2012, I developed the PhD in Practice in Curating with Susanne Clausen, hosted cooperatively by the University of Reading and ZHdK.
Radical pedagogy is very close to my heart: working with the idea of situated knowledges, welcoming difference, and accepting the other person as he/she/they are. To try to understand. To cautiously advise. To learn from other forms of experience. To create an atmosphere in which mutual support is the main idea. To instill in a group the passion to understand and analyze the historical and social situation we are in. To initiate shared projects. To project the idea of Allmende and the commons. To build additional discursive spaces, like OnCurating.org and the connected OnCurating Project Space (both are autonomous associations, working with different institutions).
3. What theory and art history do you consider most essential for your students? What artist or artwork do you refer to most often?
Louis Althusser, Roland Barthes, Michel Foucault, Jacques Lacan, Simone de Beauvoir, Pierre Bourdieu, Jacqueline Rose, Rosi Braidotti, Silvia Federici, Nancy Fraser, Tony Bennett, Donna Haraway, Andrea Fraser, Oliver Marchart, Nora Sternfeld, Gayatri Chakravorty Spivak, Eva Illouz, Paul B. Preciado, Felix Stalder, Angela Dimitrakaki, Marina Vishmidt, Helena Reckitt, Nanne Buurman, Anna Tsing … Reading never stops, and we also create material with students and make it available internationally through OnCurating.org. Students of the postgraduate program in curating are sometimes involved in conducting interviews, and PhD students, who also work as curators, often edit an issue of OnCurating, related to their research, and their PhDs are also published by OnCurating.
Artists and curators, a wild mixture: Roee Rosen, Andrea Fraser, Oliver Ressler, Martha Rosler, Jenny Holzer, Sturtevant, Fluxus artists, John Cage, Bonaventure Soh Bejeng Ndikung, Alona Rodeh, Maayan Sheleff, Antonio Cataldo, Nkule Mabaso, Contemporary Art &, ruangrupa, Hammad Nasar, Khwezi Gule, Jeanne van Heeswijk, Maria Hlavajova, Calla Henkel and Max Pitegoff, Peter Weibel, Stella Rollig, Mediengruppe Bitnik, San Keller, Marina Belobrovaja, Tyler Coburn, Holon Digital Art Archive, Omsk Social Club, Dor Guez, What, How & for Whom/WHW, Raqs Media Collective, Ruth Patir, Dorota Gawęda and Eglė Kulbokaitė, Hilla Toony Navok, Ursula Biemann, Hito Steyerl, Neue Dringlichkeit, Tabita Rezaire, Wu Tsang, Maria Eichhorn … Now I am already sad about whom I have not mentioned.
4. How do you navigate generational or cultural differences between you and your students?
I hear, I learn, I respect.
A democracy to come is the postgraduate program's horizon, and I cite Derrida's demand for a "university without conditions," which also demands a very specific attitude on the part of the professor. For Derrida, the word "profess," with its Latin origin, means to declare openly, to declare publicly: "The declaration of the one who professes is a performative declaration in some way. It pledges like an act of sworn faith, an oath, a testimony, a manifestation, an attestation, or a promise, a commitment. To profess is to make a pledge while committing to one's responsibility. 'To make profession of' is to declare out loud what one is, what one believes, what one wants to be, while asking another to take one's word and believe this declaration." 1
Departing from this and thinking as well about situated knowledges, the key to student–teacher encounters is deep honesty, which takes into account and welcomes difference. It also means that students are generally involved in decision-making processes. They are coauthors of shared projects, and so every project meaningfully benefits from their different skills and knowledges and networks and perspectives.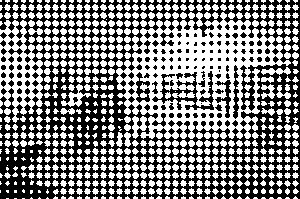 5. What changes would you like to see in art education?
Any academy, any university is hierarchical, and there are still many professors who use their power in the internal order of the institution to diminish or belittle students to make them feel just not right. This is an attitude I deeply despise!
On a theoretical level, bell hooks vividly expressed this idea of love connected with an educational attitude. This is implicit in her different writings and very explicit in All About Love: New Visions. It was always something I felt but could not find the words for myself.
I think it would be good to give students much more weight in voting for or against their lecturers and professors. Students know which teachers treat them respectfully. Also, students should be much more deeply involved in the process of hiring for new positions. This is, at the moment, often just a fig leaf. One example: Hito Steyerl's students at UdK had to make a huge, huge fuss to be able to keep her as a professor when she had an interim position. They managed at least to influence the process, which is often not the case.

Generally, I would like to see more project-based situations, in which theory and practice come together, a kind of wild learning. I would have more study groups, which means that students learn from students as a concept and become aware of the abilities of their peers.
6. What is your educational background? Did you arrive at art from another field?
I was educated at a reform university, meaning left-wing, which was excellent. We studied in projects with other departments, there were no "artist genius" teachers, but we had not one female professor! I studied visual arts and got an artist grant for one year after my studies concluded, but I quickly realized that I was more interested in organizing structures and events in which other producers could be involved.
7. How have recent cultural movements and activism informed your curriculum?
Social change informs our curriculum. As we write in our propositions on curating, "The PhD in Practice programme understands curating or the curatorial not as a philosophical concept but as a practice that is deeply involved in politics of display, politics of site, politics of transfer and translation and regimes of visibility." Recently we worked with different activist and feminist groups, artists, and the OnCurating Project Space to develop a campaign and demonstration (and an exhibition), "Reclaim Cultural Surplus." So, the project was multi-authored, and some young curators who are also students in the program initiated different workshops and social media campaigns featuring women and diversity in the arts. This project was then also taken on and further developed by other groups in other cities in Switzerland.
8. How much structure or independence do students have in your courses?
The structure is relatively programmatic, insofar as reading groups, talks, and workshops are always at the same time each week. We encourage as much as possible independent study groups, and also our shared projects often provide a loose support structure that can be filled in with all sorts of curatorial projects and events. In principal, we try to identify together with each student their area of interest and then advise its development.
9. How does the program connect students to the surrounding art scene? How do they learn outside the classroom?
In the last year, we (Ronald Kolb and I have worked closely on the program now for some years) cooperated with the Bucharest Biennale, the Taipei Biennial, and will have two projects with documenta 15. We also had a workshop and symposium at KW in Berlin, "Curating on Shaky Grounds, Curating in Times of Crisis and Conflict," and as mentioned, some of the OnCurating projects are developed together with a student group. Students are involved in all of these projects. For example, PhD student Maayan Sheleff curated the conference at KW with us, students offered workshops in the framework of a cooperation with the Taipei Biennial, and they moderated a conference with the Bucharest Biennale, or they have performed in works by artists, such as Christian Falsneas, Omsk Social Club, and the choreographer Be van Vark. We intend for the study programs to not just receive an existing discourse but to produce new discourse as well. This also means that students already will become agents in the field as authors, as curators, as organizers of short film screenings or performances.
10. What advice do you give to your students as they leave school and enter the field?
I must confess that I do not have general advice, as personalities and their contexts are too different, especially as we have students from all around the world. So, my advice tries to be much more specific to each student and also continuous for a long time. Broadly, it is concerned with how to negotiate your position (here, understood also as a political position), how to convince foundations or bosses of a project, how to finance something, how to revise your position, how to find allies, how to solidarize, how to work together with different social groups, and how to work in a way that creates a difference for your context.
Notes
1
Jacques Derrida, "The future of the profession or the university without condition (thanks to the 'Humanities,' what could take place tomorrow," in Jacques Derrida and the Humanities: A Critical Reader, ed. Tom Cohen (Cambridge: Cambridge University Press, 2002), 35–36.
© 2022 e-flux and the author