Feature
February 10, 2022
Stefanos Tsivopoulos , Chrisoula Lionis , Ayesha Singh , Raúl Hott and Bea Rubio-Gabriel
Artists for Artists (AfA) is a pedagogical platform run exclusively by and for artists. Its guiding ethos is that mentorship, community, exchange, and solidarity are each central to the art-making process. This ethos is underpinned by three key principles: artists for artists, peer-to-peer exchange, and radical care. Operating without institutional intermediaries, the AfA platform brings leading international artists into direct communication with early-career artists of diverse backgrounds. After three editions, AfA now counts alumni from over thirty countries among its community. Here, AfA codirector Chrisoula Lionis (based in Athens and Manchester) and AfA initiator and codirector Stefanos Tsivopoulos (based in New York and Amsterdam) discuss the motivation, impact, and aspirations of Artists for Artists, and AfA alumni Beatrice Rubio-Gabriel, Raúl Hott, and Ayesha Singh share their experiences of the platform.


CHRISOULA LIONIS: As the initiator of Artists for Artists, your experience as an artist and educator was instrumental in establishing the platform's structure, tone, and vision. Could you discuss the initial motivations behind Artists for Artists?
STEFANOS TSIVOPOULOS: Artists for Artists developed in the first wave of the Covid pandemic in 2020. During those early months of the lockdown, the support offered to artists by most artistic and cultural institutions around the world was underwhelming as the precarity in which artists created art deepened. The lack of funding and the lack of support—notably for early-career artists—were and continue to be especially disjointed and disappointing.
Artists in many parts of the world are still isolated and unable to exhibit, receive no funding, and lack meaningful access to resources and discourse. These conditions often lead to doubt, and unfortunately, they can place artists in emotional and mental distress and crisis. I encountered that with my students at The New School who suddenly found themselves back with their families and sleeping in their teenage bedrooms instead of working on their final projects in New York. Others were stranded in their rooms in big cities, isolated from everyone, away from family and friends, and with no money.
Artists for Artists was conceived and developed to respond to this state of emergency. We wanted to find a way to create a community where artists would feel safe to share their work and, most importantly, restore a sense of dignity and faith in themselves. And so, AfA's impetus is an open pedagogical space defined by the ethos of care, solidarity, and reciprocity.
In these two years, we established AfA as a pedagogical platform that takes place twice yearly. Each edition unfolds through lectures and intensive small-scale workshops led by established artists. Ten to twelve early-career artists are selected through an open call process to participate. The participating artists discuss their work and develop, workshop, and critically analyze their practice with mentors and peers.
So far, fifty artists from over thirty countries have participated in online workshops with leading international artist mentors, including Megan Cope, Decolonize This Place, Noah Fischer, Terike Haapoja, Jeanne van Heeswijk, Ahmet Öğüt, Maria Papadimitriou, Vivien Sansour, Gregory Sholette, and Dmitry Vilensky. 1
CL: Does the pedagogical format of AfA reflect the experiences or structures of your training or your role teaching and developing the art curriculum at The New School?
ST: Educational institutions have a significant role in teaching the thousands of artists that graduate each year. There is real value in that. However, with Artists for Artists, we're trying to do things differently. AfA's pedagogical format reflects the desire to create a safe environment that inspires trust and the freedom to share whatever early-career artists want to develop. That might be a project, an idea, a question about their work, feedback on a proposal, or what they might feel are shortcomings in their practice. Most importantly, we encourage participants to involve their paths in their artistic processes by sharing with peers and mentors information about the environment and the conditions in which they work and the structural and even emotional challenges they face.
Artists for Artists, in many ways, is the exact opposite of established pedagogical programs. It differs fundamentally from institutional structures because our objective is not to fulfill a curriculum, give a grade, or check absences. Most importantly, we're not looking to monetize education. Our ambition is that Artists for Artists remain a non-institutional, non-normative, non-hierarchical space. AfA is an open space, and care and solidarity are at its center. This hopefully inspires artists to be who they aspire to be.
With this in mind, what has your experience been working in an academic environment, for a public institution, and developing AfA simultaneously? Are there any practical conclusions to draw from the distinction between a non-hierarchical, decentralized, hands-on platform and a more traditionally organized educational institution? How might public institutions benefit from an independent space like AfA and vice versa?
CL: This is an important line of questioning, and it became particularly acute when we developed the second edition, "Institutional Collapse." The university is now an increasingly contested space full of contradictions and tensions. In my experience, the growing neoliberal drive in universities has meant that a new generation of researchers face pronounced forms of precarity, and their experience is marked by instability and disenchantment (I recommend Sara Ahmed's book Complaint! for more on this).
This has, on the one hand, created an extremely competitive industry, but it has also cultivated a suspicion of the institution and a growing body of people working simultaneously inside and outside the academy. The critique that emerges from this insider/outsider position is at the forefront of important work on activism and the academy, for example that of Remi Joseph-Salisbury and Laura Connelly.
In terms of art practice, at its best, an insider/outsider position can open up access to new networks, legal protections through laws around academic freedom, and alternative pathways to funding. However, I would stress that while mutual benefits are certainly possible, I believe that independent platforms like AfA must be very careful to maintain their agility and independence from the demands of funders and resist the institutional co-optation of their cultural capital.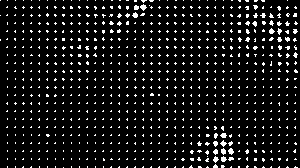 ST: You were born and raised in Australia by Greek parents. You're currently working and living between Manchester and Athens. How much of your personal history and mobility—both geographical and social—contributed to AfA's ethos and commitment to focus on early-career artists, especially those from the Global South. Do you think the global politics of displacement can be inverted into a radically transformative experience for an individual when they interact with networks of solidarity and care?
CL: At art school in Australia I encountered both a pronounced sense of cultural difference (at the time, it was clearly a space of entrenched whiteness) and also economic and social difference. We learned about major art exhibitions like Documenta or the Venice Biennale as if we could just hop over to see these shows on the weekend. More importantly, our curriculum largely sidelined the artistic practices and concerns of both First Nations and culturally and linguistically diverse communities in Australia. Though this has changed over the last twenty years, this is all to say there was a perception of art's "center" being anywhere but there.
And while my personal experience and professional interests have focused on travel, migration, and displacement, I am very careful not to romanticize them. I am very conscious of the extreme privilege that attends certain languages and passports, and I know, given your personal and professional background, this is something you are very conscious of as well. Yet, the assumption and idealization of mobility remain a problematic tenet of the contemporary art world. Take, for example, the way audiences are expected to travel to major art events like biennials or how early-career artists establish their trajectory and networks through overseas art residencies. Of course, there are many problems with this, but an obvious and often overlooked question is who is legally excluded from this model. Clearly, it is artists from the Global South whose passports quite simply do not provide them visa-free travel.
I'm excited that AfA has successfully offered mentorship and access to professional and personal networks while circumventing travel. We've had artists from over thirty countries participate in the three editions so far, and this has made clear that early-career artists from hugely diverse backgrounds (in geographic and cultural terms alike) are working through similar conceptual, political, and material problems. This understanding also influences the development of future AfA editions.
ST: Artists for Artists editions reflect our concerns about early-career artists' sociopolitical predicament in these times. For example, artists' relationship to institutions and the external forces that impact their careers, lifestyles, creativity, and health informed our first edition, titled "Radical Care." Responding to the state artists found themselves in during the early months of the pandemic, we wanted the first edition to embrace artists and offer empathy and care as antidotes to hopelessness, the prevailing sense of abandonment, lack of resources, marginalization, and isolation.
Our second edition, "Institutional Collapse," put at the center of our problematization the failure of artistic, financial, educational, and political institutions to meaningfully support artists and society—a persistent elephant in the room. Our third edition, "Politics of Sharing," investigated the culture of information and knowledge sharing as an essential tool of art practice. We were skeptical about how the noble idea of sharing is often taken for granted and taken advantage of by institutions and the art market as artists are meanwhile exploited.
The fourth and current edition, "Language Is Never On The Ground," focuses on the notions of displacement and dissonance, which have become increasingly important concerns for contemporary artists engaged with mobility, migration, and placemaking.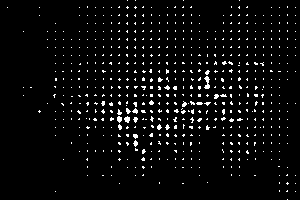 CL: You might say that your practice as an artist is marked by an interest in alternative economic models and forms of knowledge production. How did this interest inflect the structure and activities of AfA, particularly its peer-to-peer design? How do you see this aspect of AfA demonstrating an ethos of radical care?
ST: Education is an equitable measure. Marcel Mauss's essay The Gift argues that monetary exchange builds human relationships. And so we wanted to instill the gift economy ethos into the program because it is anthropological, and its measure is reciprocity, a radical form of care.
AfA's micro-grant is a peer-to-peer (P2P) principle that came out of the need to generate a self-sustaining artistic support model in these times of extreme precarity. Given that AfA does not rely on institutional support, the question was: how could this autonomous self-sustainable program provide micro-funding for some of the artists?
We wanted to implement an economic dimension to the platform where participating artists gift resources to other artists to produce new work, which led to the idea of peer-to-peer funding. All participating artists contribute an amount ($50 per person) to a Public Pool Fund, which then they redistribute evenly by voting for two fellow artists. Peer-to-peer micro-funding provides incentives and inspires artists' commitment to generosity and solidarity towards their peers.
The very foundation of the Artists for Artists micro-grant not only serves a sustainable financial purpose based on solidarity and generosity but also an educational one. It creates awareness about the power of community, generosity, and solidarity and empowers artists to have a tangible impact on the practices of their peers.
CL: How does your interest in peer-to-peer models extend to artists' networks and systems of co-learning? How important are artist networks to both early-career and established artists, and is it possible to work without institutional intermediaries, to be artists for artists?
ST: We set a goal that aspires to meaningful exchange, such as co-learning, co-operating, and co-developing organically new knowledge systems. Reciprocity between early-career and established artists is at the center of our workshops.
Artists for Artists is an open space where mentoring artists and participating artists meet and get to know each other. In each workshop, mentoring and participating artists present their work, which leads to extensive and thorough group discussions and exchanges. We've witnessed significant expressions of generosity and positive vibes throughout our editions, building trust and brewing new ideas in sustainable exchange networks.
Artists for Artists operates with a light structural and logistical framework. As long as it inspires artists and remains meaningful, there will always be a way to continue operating. We are growing and eagerly redefining its objectives, scope, and impact according to its participating artists' needs and aspirations. Amid current uncertainties in and disruptions to traditional education models, the platform's development encourages us to ask certain questions.
How do you envision a non-hierarchical, non-dependent platform operating in a highly contested educational field without essential institutional support?
CL: The experience of Covid has often felt like an acceleration of time—technologically, legally, politically, and of course socially. The agility of the AfA model and our close and continuous work with our artists means that we are particularly attuned to the changing needs of early-career artists and do our best to accommodate these in real time. We are fortunate to be able to achieve this through our economic and pedagogical peer-to-peer structure.
Future Artists for Artists activity will continue its focus on nurturing our network of artists through a combination of "open" programs for the public, like lectures, and also "closed" intimate events such as our regular reading group, that provide a space of care, confidence, and continuity. These events provide the opportunity for protracted exchange and learning. For example, in our reading group, we vote on texts relevant to each edition, and meet regularly to discuss them over a number of weeks. These have included Unlearning Mastery: Dehumanism and Decolonial Entanglements by Julietta Singh and Joyful Militancy by Carla Bergman and Nick Montgomery. I have been humbled to see the online AfA network instigate collaborations and friendships that are now happening in person between AfA artists from different geographies, like Egypt and Germany or India and Greece, for example. I look forward to cultivating these AfA encounters and collaborations—in person and online—as we move forward into a new, (hopefully) "post-Covid" world.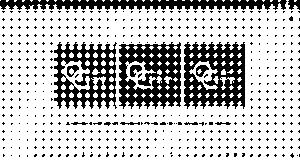 Artists for Artists: What is your personal experience of AfA, and how has that experience informed your practice?
Ayesha Singh: I joined AfA's "Politics of Sharing" a year after a fellow artist, Purvai Rai, and I founded Art Chain India, a peer-support movement and resource for visual artists in India that challenges the opacities within which systemic hierarchies thrive in the arts. Encouraged by the way Chrisoula and Stefanos brought people together and structured our interactions, AfA expresses the potential of global, digitally communicated camaraderie among artists.
The collaborations borne from our interactions, begun with the common goal of local assistance to form global solidarities between artist communities, were a highlight for me. Art Chain India is now working with fellow AfA participants who asked if we would like to initiate Art Chains in Poland and Greece with local artists.
Beatrice Rubio-Gabriel: I joined AfA's program when Melbourne was between lockdowns and the idea of gathering community was steadily becoming an urgent, but precarious, effort. During one of AfA's reading group sessions I actually met an artist based in the same city as I am! Since then, we've worked together on an edition of the Women's Art Register about different notions of the commons.
AfA created a platform that shows what it means to hold space, exchange stories, and find new ways of generating knowledge. To see a new mode of working and to feel a warmth and sense of community emerge from a digital program helped me revisit my own community-based practices to explore alternative and more sustainable ways of working.
Raúl Hott: I was part of the first generation of participating artists in AfA. I was in Santiago, Chile, and experiencing an extremely agitated political process after the social uprising of 2019, which was followed by extremely strict measures of prolonged confinement due to the pandemic. I felt I was living the crisis within the crisis. This was a time full of questions, fears, and uncertainties, and AfA helped me make sense of these processes and my artistic evolution.
I identify with AfA's ethos of solidarity. By being part of this community, one understands what radical care is. Caring for the other is an implicit value in artistic practice: the social dimension of art exists, and it starts at home. If we are going to conceive a radical art pertinent to these times, one that is an agent of social change, how does the drive to do so think with and integrate the Other? This is art as survival, with solidarity at its foundation. One of the gifts of this experience was the number of collaborations with my peers that emerged after the program.
AfA: How have international mentors and peers impacted your practice and approach? Did your experience of AfA reflect on challenges that early-career artists face today? And do you think AfA responds to the challenges artists face in the Global South?
RH: Artists of the Global South share many things in common, and AfA was able to give us a deeper understanding of our reality, reflecting on the macro- and micro-politics of this region. We participants got to know each other's real needs, difficulties, and precariousness. This brought about greater mutual understanding and greater shared empathy among the group. In this way, AfA is not only responding to the challenges of being an artist in the Global South but also activating a critical support network that can address the challenges we will face in the coming decades.
AS: While India moves toward authoritarian impositions and aggressively endorses certain ideologies, hierarchies, and narratives, self-censorship has become entrenched among artists, and this makes safe spaces increasingly difficult to locate. Chrisoula and Stefanos's camaraderie and their ability to create spaces of vulnerability allows artists to occupy time together, thus providing a temporary haven from dire political circumstances.
AfA brought together a safe space to think through, critique, appreciate, and engage in ideas with care, with a cohort that was mindful of the vulnerabilities that often accompany sharing ideas.
BRG: Having international peers helps maintain a macro-global perspective, while at the same time bringing us together in our commonalities. Often, young artists and practitioners are faced with similar (though contextually different) obstacles, such as financial anxieties and infrastructural frustrations. A sense of relief emerges from the fact that if we are all in the same fight, then at least we're fighting together. Hope and resilience come from this too. AfA helps to thread those connections across borders to create a space where they may be tied together to create a network of solidarity and radical care—the kind that cares with and for one another.
Finding common ground among international participants also provides new perspectives on what are often also global issues, and having a platform for knowledge sharing from diverse lived experiences equips us with alternative and critical methodologies with which to interrogate and approach those issues locally.
AfA: What role can AfA play as an educational platform and an international network of early-career artists in the current sociopolitical climate? Is the kind of pedagogy and ethos of care and solidarity that AfA strives for necessary now?
BRG: Now more than ever, a structure that maintains community-based care at the core of its foundation is sorely needed. Care so often emerges from or through collectivization—a focus of AfA—which in turn fosters consideration about what kind of care we want to perform or enact.
By bringing together and creating networks between early-career artists across geographies, AfA demonstrates the potential in global collectivization and creates a new structure built upon local forms of care. The P2P structure circumvents the grant dependency that pervades art-world ecologies and thus steers artists toward mutual aid (something that actually kept much of the world afloat when Covid-19 first spread). It seeks to create new, more sustainable, and kinder infrastructures through which to operate, and I think it's important to be arming early-career artists with that knowledge so they can carry it forward into new futures.
RH: AfA can situate itself precisely where changes are occurring and where artists are working. The themes addressed in tandem with the pedagogical model focus not only on developing critical thinking but also on solidarity and compassion. This is the platform's essence and what I think distinguishes AfA from other programs.
AS: AfA responds to the need for artists to take initiative. It shows the possibilities that engagement and global conversations can offer. To know and understand that we as artists can create the kind of spaces we wish to occupy rather than look for something that already exists or wait for it to find us. In the current global climate, AfA's pedagogy and ethos of care as communicated through an intimate digital model is vital, as is its continuity.
© 2022 e-flux and the author