1. Why did you decide to go into teaching?
Together, teaching and learning are forms of understanding the world that have always interested me. In this sense, knowledge is produced in the moment of learning, and the knowledge shared then multiplies. As a student in school, that idea motivated me to start the day, and as a teacher, this form of joint research and understanding is my daily life. I couldn't imagine a better one. Learning is also a place of debating, of negotiating what we understand to be valid, and of shifting the horizon of what is sayable and visible.
But, as we know all too well, these processes take place within power relations that govern the contexts of learning and teaching themselves. The creation of a canon can also shut down emancipatory forms of knowledge, and unfortunately, the neoliberal economization of knowledge, always commodifies the commons of education, which belongs to everyone and should be a right for all. I am of course aware of my involvement in these processes as a teacher. Amid these circumstances and the struggles within and against them, I try to teach, do research, and learn every day as a radical-democratic teacher.
2. What drew you to your school, and what is your teaching philosophy?
I have been a professor of art education at the Hochschule für bildende Künste Hamburg (HFBK) since October 2020. And I experience this art school as a place where many things are possible and artistic freedom is lived every day not only as freedom from intervention but also as freedom to act.
Among others, art education asks the question "What can art know?" This refers both to the production of knowledge and to the relationship between art and education. In this relationship, I am interested in the "and"—a word that marks connection and separation at the same time. I see this as the strength of art education discourses, practices, and outreach over the past thirty years: the ability to create spaces for action in which the respective inherent logics of art and education and their associated freedoms and emancipatory potentials can become effective while connections are made between them. These connections, according to their own logics, can sometimes be unexpected, strange, para-institutional, amazingly productive, and quite conflictual. This "and," which is inherent in advanced art education, drives my teaching philosophy.
And so, it's great for me to collaborate at HFBK with Professor Dr. Anja Steidinger, an artist whose practice itself is collaborative, collective, and educational. Together we work on questions of how we can learn something that does not yet exist and to what extent we can understand visible and invisible pedagogies as artistic, conceptual, and interventionist forms. We understand teaching itself as an artistic, mediating, and curatorial practice. In this sense, our courses are designed so that theory and practice can always interact. In our seminars, international guests also work with the students on a specific thematic focus. This is how we succeed in not only learning "about" artists, curators, theorists, and activists but above all with them. In addition to dealing with the idiosyncrasies of artistic practices and their formal strategies, political dimensions, and historical references, we are interested in contemporary art as a space for intervention, discourse, knowledge, and action.
3. What theory and art history do you consider most essential for your students? What artist or artwork do you refer to most often?
In our courses, moments of teaching and learning go hand in hand. The students formulate their own questions and, in the sense of "each one teach one," bring their research into the teaching. But it is also important that we teach, that we make strong suggestions, that we read texts and integrate our research questions. And here, texts from political theory drive us forward, including those by Walter Benjamin, Hannah Arendt, Antonio Gramsci, Arjun Appadurai, Jacques Derrida, Ernesto Laclau and Chantal Mouffe, Judith Butler, Oliver Marchart, Suely Rolnik, Fred Moten and Stefano Harney, and Saidiya Hartman. We recently dealt with the topic of exams and grades, and so we read Michel Foucault again and discussed topics of subjectification through accountability and standardization along with questions of machine learning and the accountability of profiles and followers.
We also read texts on art education and radical education from bell hooks and Carmen Mörsch and the Radical Education Workbook. More recently, we read critical approaches to art theory and the politics of history from Okwui Enwezor, James Edward Young, and Sezgin Boynik.
In their artistic and curatorial projects, the students as artists themselves have many references, and we collaborate with local and international institutions. In the last two semesters, in cooperation with Michaela Melián, we dealt with counter-monuments and para-monuments. We discussed the work of Olu Oguibe, Daniela Ortiz, Jochen and Esther Shalev-Gerz, and the Platform for History Politics in Vienna. Instruction as an artistic strategy was also a topic, as were counter-appropriations, for example in the practice of Belinda Kazeem-Kamiński. Historically, we read with and against the canon and are currently holding a seminar at the Hamburger Kunsthalle that inquires into public and concealed artistic perspectives from the turn of the twentieth century to the present.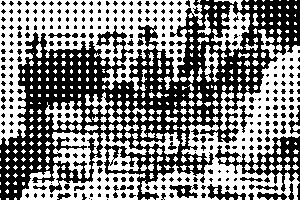 4. How do you navigate generational or cultural differences between you and your students?
There are certainly differences, but above all there are different power relations, the negotiation and discussion of which are part of learning together. I learned a lot from Mary Louise Pratt's concept of the "contact zone" in this regard. In "Arts of the Contact Zone," Pratt beautifully and vividly describes the experience of the contact zone in a learning context: "Along with rage, incomprehension, and pain there were exhilarating moments of wonder and revelation, mutual understanding, and new wisdom—the joys of the contact zone. The sufferings and revelations were, at different moments to be sure, experienced by every student. No one was excluded, and no one was safe." 1
Understanding and engaging with such contact zones is one of the goals of my teaching—more so than creating safe spaces, which I am not able to do as a professor at a public institution and which I do not believe in either from the perspective of radical-democratic pedagogy in public teaching. In this sense, there are conflicts, and they often make tangible the imbalance of power between me as a teacher and the students. Even more often they bring political and structural conditions and problems into the agenda. Conflicts are an important part of radical-democratic pedagogy, and not preventing them is one of the most important tasks in the contact zone.
5. What changes would you like to see in art education?
Art education could much more seriously take as a starting point the interface it represents, namely between the critical potentials of art and those of education. What if we understood art education itself as an artistic, collaborative practice of commoning? At the interface of artistic practice and pedagogy, art education could be about collaborating with the students to learn to (un)learn, understand and question the syllabus, create critical publics for other perspectives, and develop an art education for the future.
6. What is your educational background? Did you arrive at art from another field?
I studied philosophy in Vienna in the 1990s but gave up my studies for activist contexts and art education projects. Later, I returned to my studies as a teacher at the Academy of Fine Arts Vienna. Despite being a university dropout, I had a teaching position for "art education as a feminist, emancipatory practice" and then for an increasing number of seminars that combined theory, art, and education. This resulted in my book Das pädagogische Unverhältnis (The Pedagogical Disrelation), about educational relations in the political theory of Jacques Rancière, Antonio Gramsci, and Michel Foucault, which was also my very late master's thesis in philosophy. I've also worked as an art educator since I was eighteen and, with my colleagues at trafo.K, developed a critical and political approach to art education that combines curatorial themes and practices with those of education. I attended a curatorial course in Vienna and in 2001 founded with my colleagues a collective context for exhibition theory and practice called schnittpunkt. This also resulted in our joint work on the /ecm, a master's course in exhibition theory and practice at the University of Applied Arts Vienna, which we still run together today.
7. How have recent cultural movements and activism informed your curriculum?
The question of how we can learn something that does not yet exist is linked to current and future struggles and movements, and it forms the starting point of our teaching—and probably all radical and radical-democratic pedagogy. In this semester, we'll study contemporary social movements, covering the struggles around, against, and for monuments related to anti-racist and anti-fascist movements. This has a lot to do with issues of the commons. We ask: How can we act together in a world that is increasingly pitting us against each other and isolating us? We deal with topics and demands from queer and postcolonial studies and increasingly also with questions about the future of the environment, which the students bring into the lessons.
8. How much structure or independence do students have in your courses?
Both seem very important to challenging and free teaching in art education! With our courses, we always propose a very clear and simple structure in which the questions that concern us as teachers can provide occasions to take up and push forward theoretical debates, research, and practices with the students. This structure forms a basis but is often upended and constantly expanded by student initiatives. Students also have the opportunity to develop self-organized courses and to share and expand what moves them with others in a theory- and practice-based manner.
9. How does the program connect students to the surrounding art scene? How do they learn outside the classroom?
Our teaching takes place within the fields of art and education, in which we reflect but also act. In the summer semester, we are planning courses in cooperation with documenta fifteen, dokumentarfilmwoche hamburg, Hamburg Triennial of Photography, Hamburger Kunstverein, M.1 Arthur Boskamp Foundation, Hohenlockstedt, Laboratory for Art and Research at the University of Cologne, and BAK, basis voor actuele kunst in Utrecht. In a transregional, networked online course, we will also share in a weekly seminar in which seven art educators from Hamburg, Braunschweig, Essen, Cologne, and Goldau present their teaching, situate their practices, and take positions.
10. What advice do you give to your students as they leave school and enter the field?
What could you do if you find yourself being pitted against others within the structures of the art field and the educational system? Are there strategies of commoning? Do you have tools in your art to resist? And in your education?
Notes
1
Mary Louise Pratt, "Arts of the Contact Zone," Profession (1991): 40.
© 2022 e-flux and the author