Why do you teach?
The short answer: because I need a job. I have trouble living the life of an artwork-selling artist, both because of matter-of-fact reasons (I do not sell enough to support myself) and also some ideological reasons (I do not like the place where that puts me). So, speaking of jobs, teaching is my dream job. It keeps me alert and mentally agile. I get to know wonderful people, I get to know music, books, and movies I'd otherwise not get to know because of the generation gap, and well, it's not an exaggeration to say that teaching keeps me alive.
Speaking of ideology, what informs your teaching?
I consider art education a tool for emancipation, a place of freedom and safety—it should be accessible to everyone. Yet, I know that in most countries art education is only for the privileged, and so, being very much aware of where I come from, the South European middle class, I try to break the dominance of privilege in art education. I believe that if you are not alert, pedagogy, through inertia, will perpetuate the status quo. Always keeping the work of Paulo Freire and my other heroines close at hand, I aim at nonhierarchical, equal, critical, self-critical, and alert pedagogy, one that is very much conscious of questions of class, Eurocentrism, and, again, privilege in its many different forms and the exclusions they might generate. Yes, this is very political. I consider everything political, and I believe calls for keeping politics out of art education are just tricks to deactivate its promise and its possibilities.
Who were your teachers, broadly defined, whether in your formal education, in texts, in art, in films, in experiences?
This is too broad a question—there are hundreds of them. Paulo Freire is a classic, of course. Another classic is Allan Kaprow, in relation to performance. Lately I have been very focused on Marxist feminism and Black feminisms, so the last few years have been informed by Gloria Anzaldúa, Angela Davis, Audre Lorde, Rosa Luxemburg, and Alexandra Kollontai. But as I said, there are too many, this is just to name a few.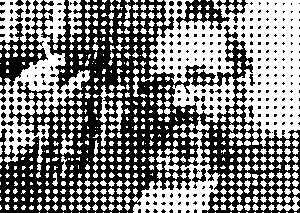 Fostering emancipatory politics in art education can be especially challenging in formal pedagogical structures like the academy and the university, which demand prerequisite qualifications to enroll, evaluations of student performance in the form of grades, and mandatory coursework to satisfy degree requirements. How do you guide students in making art in this context, where certain institutional protocols would seem antithetical to art practice?
In my experience, art education is exceptional in the sense that there is more wiggle room, far more than in any other forms of study. Even though I am convinced that there are rational and objective criteria to measure complexity and conceptual coherence in the work of artists and students, this complexity and conceptual coherence is not directly proportional to hours of work. The concept of "work" is extremely complex in art practice and certainly difficult to measure because it is not result-bound, number-bound, or production-bound. And this is wonderful, in my opinion, because it escapes capitalist logic. So, because of this and because of other factors, evaluations or assessments in art education allow a lot of space for experimentation. But a fixed set of rules to assess art is useless because the situations to evaluate are too diverse.
I encourage my students to think of ways of distributing their work besides the exhibition format, to break the matrix of the white cube, that is for sure. I convince them that they have all the right to do so, that it is completely up to them to determine what their work consists of, for whom it is made, and how it is distributed. Art is extremely difficult, and all artists have my respect for daring to try it. Because of the ever-changing nature of the practice, art cannot be subject to rigid standards of evaluation—I mean, people will try to impose them, but they are bound to fail.
Do you find that students relate these discussions of access, class, Eurocentrism, and privilege to their own education and institution?
The same way artists determine what art is, students determine what art education is. I often find myself telling students that they will have the art school they want and they need but they have to work for it. It was the students, not the teachers, who placed queer activism, class awareness, and the decolonization of art education at the center of the school where I work now. It is students who change art education. And therefore, the students not only relate to those discussions of access, class, Eurocentrism, and privilege but use these discussions to initiate change.
We as teachers can and must facilitate the mutations of the art school, understand the reactionary backlash such changes always produce as an aftermath, and fight against it. I have been witness to all these processes, and statements like "Do not politicize art education" and "Teach skills, not ideology" are part of this reactionary backlash. Of course, it is very convenient for the neoliberal system to have obedient artists working for the status quo as producers of "skilled" luxury objects, but that is not going to happen, and not because of the teachers but because of the students.
What artwork do you return to most often in your teaching? What lesson do you hope it imparts to your students?
I always return to and explain in great detail Tucumán Arde, the manifestation that took place in 1968 in Rosario and Buenos Aires, Argentina. It was an artwork that was not an exhibition but a series of events, masterfully programmed and using sophisticated communication techniques, so also formally sophisticated. It was at the same time a political statement: Tucumán Arde (Tucuman Is Burning) was made collectively by artists and nonartists, perfect as an artwork, perfect as a political statement. It also marked the end of the Argentinian avant-garde and the beginning of the dark and long dictatorial period. What I hope it teaches my students, and myself, is that art is political. There are infinite degrees of explicitness, but a politically explicit work needs form in order to be effective, and so formal sophistication goes hand-in-hand with political expression. Art is relevant, necessary, and generous: let the public, the receivers, decide what they get from it.
Considering the external demands on an artist's time and attention, what advice do you share with your students about continuing their practices after their formal education has ended?
Well, first of all, the reality is that students never ask me for advice about how to springboard their careers—I believe that situation is something happily buried in the 1980s. Second, if they did, I certainly would not advise that they find a gallery and start selling in art-fair cycles—I know very well that it is infinitesimal the number of artists who can live from selling their work that way, and even more infinitesimal those who manage to do it long-term (like a lifetime).
What I would advise is: keep educating yourself (through grants, residencies, post-post-postgraduates), keep traveling, and keep organizing yourself with colleagues to stay active in collective works, exhibitions, publications, and discussions. Organize, do not wait for someone to come to pick you. Finally, if you need money—not all artists need money, some do have money from their families (as said, there is still a lot of privilege)—get a grant or get a job, like 99 percent of artists do.
How have you seen art education change in your time as a teacher? How do you see the field now?
In several senses, it has changed for the better: it is unthinkable now to have young art students working as assistants to their teachers for free, for instance, as was common when I was a student. And the greatest change of all: a little bit less sexism. Right now, there is zero tolerance for sexual harassment. So, even if abuse continues to happen, there is a sense in the educational system that labor and sexual harassment and discrimination cannot be tolerated. This is very good, and it has taken decades to reach this point.
Reactionary backlash—"Teach skills, not ideology"—and the rise of professionalization are there, but these tendencies do not come from students. They come from the government, and right now, most governments will do everything to erode the welfare state, common public health, labor rights, and education. They will do everything to create obedient, entrepreneurial artists who compete with each other to provide luxury goods. I resist that, and in my view, a majority of art students do too.
How might your work with students engage the public and the world beyond the academy?
I enjoy collaborating on collective projects with colleagues, and some ex-students are now colleagues. These projects adopt several formats simultaneously. They usually are research-motivated and try to develop a subject that intrigues us. One example of this is The Army of Love, a project developed together with author Ingo Niermann and numerous colleagues and ex-students on the possibility of a communism of love, which exists as a film, workshops, publications, exhibitions, and performances in public and institutional spaces. Another is The Hearing Voices Café, where an existing and well-functioning café takes the form of a festival and hosts a new community of voice-hearers, people who hear voices and also people whose voices need to be heard. There is also the collective artist persona Rose Hammer, existing now for almost five years, a collective artist with the mission of developing counternarratives to the fiction of the nation-state and whose work has adopted the formats of theater and radio plays and now a soap opera.
What do you envision for art education's future and how can it be achieved?
I doubt this is the way it's going to go, but this is certainly the way it should go: We have to do away with the notion that art is for the privileged, and this starts with dismantling the conception that art education is for the privileged. Three months ago there was an article in The Guardian, "A rich life in the UK's creative industries is a long shot if you are born poor." 1 Apparently, in fifty years, the number of people with a working-class background working in the creative industries has fallen by half. This is not only happening in the UK, of course. In Latin America, for instance, it is a given that you need to come from a white privileged background to become an artist, with notable exceptions. To change these circumstances, you have to change the whole structure of education—not only art education—and perhaps the whole structure of society. But this we must do. We must be able to convince working-class kids that they can have a life in the arts and make this life possible. We must convince the blind, idiotic governments that art is a human need, not a domain for capitalist speculation, that it has to be supported by the government: public education, public health, and also public culture. This, by the way, is the basis for true democracy.
Notes
1
Tomiwa Owolade, "A rich life in the UK's creative industries is a long shot if you are born poor," The Guardian, December 18, 2022 →.
© 2023 e-flux and the author