Mental Ecologies of War
Curated by Olexii Kuchanskyi and Elena Vogman
Online launch and live discussion: February 15, 2023
Part I. Online screenings: February 15–March 15, 2023
Part II. In-person event: March 18, 2023
With works by Kamilla Davlyatshina, eeefff, Dana Kavelina, Oksana Kazmina, Sashko Protyah, Svitlana Shymko and Galina Yarmanova, Mariya Stoianova, Oleksandr Surovtsov, Alena Zagreba
There is no politics of desire on the macrosocial scale (or on a microsocial scale).
—Félix Guattari, The Anti-Oedipus Papers, 2006
Today images seem no longer to merely serve as vehicles of information or emotional charge. They create environments and shape existential territories. This significantly shifts the meaning of (national) borders producing mass mediated toxic ecologies and networks infused with nationalisms, coloniality, and white supremacy. Wars are "experienced" not only in real time, but also in dissonant real times of information warfare proliferating in gamified, participatory, and speculative logics. At the same time mental environments can become spheres of resingularization and reappropriation of the relation between subject and body, between infrastructure and the desire in which it circulates.
What is at stake in imagining the time after the war in Central-Eastern Europe, considering the urgency and the political consistency of such mental activity? Beside the war against the brutal aggression of the Russian Federation, there is an intense defense of the possibility of life outside of militarism, patriarchy, and extractive capitalism. It is primarily a resistance to the militarized geopolitical climate of the region, which poisons social and political environments not only of Ukraine, but also of Belarus, Kazakhstan, Moldova, Armenia, Georgia, Azerbaijan, among other former Soviet countries. As such, it is a resistance to the war's global political, economic, and, not least, to its mental conditions.
The program Mental Ecologies of War opens a double perspective on such possible detoxification of our mental ecologies. Presented in two parts, it features experimental films and performative interventions produced in the past few years and conditioned by the war in Ukraine. Focusing on "Infrastructures, Geographies, and Elemental Relations" on the one side and on "Bodies, Subjectivities, and Milieus" on the other, the moving-image works in this program reinscribe a politics of desire into the homogenized visual field. The program conjuncts practices that subvert colonial gaze(s) through montages of found footage, overthrow hierarchies of the cinematic apparatus through reexamining the localization of moving-image production, and reshape the relations between body and moving image framed by post-socialist aesthetic, social, and political conditions. Breaking the hegemony of genre, feature-length, and elaborate production, the videos presented here utilize a rich variety of means to reflect on and to counter war imagery with alternative modes of seeing and sensing. While operating from within a continuous state of war and its toxic symptoms, they reinvent an alternative mental ecology via new regimes of imagination.
Mental Ecologies of War launches with an online live event on February 15. Part one streams online on e-flux Film for one month from February 15–March 15, 2023. Part two takes place in-person at e-flux Screening Room on March 18, 2023.
Program
Wednesday, February 15, 2023, 1pm ET
Mental Ecologies of War: online launch and live discussion with an introduction by Olexii Kuchanskyi and Elena Vogman, and the performative walk Contemporary History of Ukraine (2023, 70 minutes) by Oksana Kazmina. The event will be livestreamed here.

Wednesday, February 15–Wednesday, March 15, 2023
Online screening
I. Infrastructures, Geographies, and Elemental Relations deals with alternative modes of mapping a territory, inscribing a relation, tracing time. Streaming of Oksana Kazmina, Сontemporary History of Ukraine (2023, 70 minutes); Kamilla Davlyatshina, Weather Forecast (2022, 9 minutes); Sashko Protyah, My Favourite Job (2022, 31 minutes); Alena Zagreba, 2 weeks of hell in 7 minutes: a video diary from Mariupol (2022, 7 minutes); eeefff, Tactical Forgetting (2023, 11 minutes); Oleksandr Surovtsov, Ontology (2017, 29 minutes)
Saturday, March 18, 2023, 5pm
In-person screening and discussion with Olexii Kuchanskyi and Elena Vogman at e-flux Screening Room
II. Bodies, Subjectivities, and Milieus addresses processes of subjectivation in their relation to media, sexuality, and environments. Screening of Sashko Protyah, The Film of Sand (2019, 13 minutes); Dana Kavelina, There Are No Monuments To Monuments (2021, 35 minutes); Svitlana Shymko and Galina Yarmanova, The Wonderful Years (2018, 8 minutes); Oksana Kazmina, The Secret, the Girl, and the Boy (2017, 14 minutes); Mariya Stoianova, Ma (2016, 17 minutes).
Olexii Kuchanskyi is an independent film programmer and art writer whose main interests lie in experimental moving-image practices, Soviet para-avant garde cinema, situated geographies, and critical cultures of nature. His/her works have been published in Prostory, Your Art, TransitoryWhite, Political Critique, East-European Film Bulletin, Moscow Art Magazine, Theory on Demand, Soniakh Digest, and others. S/he curated film programs and shows for Kyiv Biennial, Perverting The Power Vertical (PPV) (London), "Sunflower" Solidary Community Centre (Warsaw), Coalmine — Raum Für Fotografie (Winterthur, Switzerland), among others.
Elena Vogman is a scholar of comparative literature and media. She is Principal Investigator of the research project "Madness, Media, Milieus: Reconfiguring the Humanities in Postwar Europe" at Bauhaus University Weimar. Her current work focuses on the politics of madness and its intersections with decolonial discourse, psychoanalysis, feminism, and institutional psychotherapy. She has published two books, Sinnliches Denken. Eisensteins exzentrische Methode (2018) and Dance of Values: Sergei Eisenstein's Capital Project (2019), and was Visiting Professor at École normale supérieure, Paris and New York University Shanghai. Together with Marie Rebecchi and Till Gathmann she co-curated Sergei Eisenstein and the Anthropology of Rhythm (2017) and Eccentric Values After Eisenstein (2018).
For more information, contact program@e-flux.com.
Series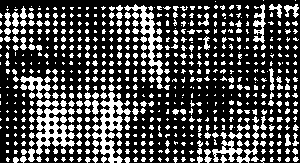 February 15–March 15, 2023
Kamilla Davlyatshina, eeefff, Oksana Kazmina, Sashko Protyah, Oleksandr Surovtsov, Alena Zagreba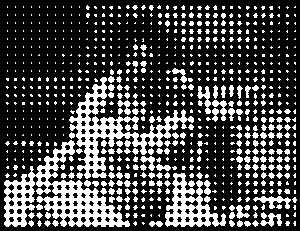 Saturday, March 18, 2023, 5pm at e-flux Screening Room
Dana Kavelina, Oksana Kazmina, Sashko Protyah, Svitlana Shymko and Galina Yarmanova, Mariya Stoianova