A few moments from encounters with Harun Farocki materialize in the form of his films and his own texts, passages from emails exchanged with HF over the years, my porous memory of dinners, and our reunions in the years to come. The time-fragments presented below begin long before we met and exceed the factual-temporal event of Harun's untimely, depressing, and shocking passing on July 30, 2014.
Such a method of selecting bits of time refers, first, to HF's insistence on reflecting on the means of production that a person conceives of or requests for making a tribute, an analysis, or "images in language" (as Jean Genet put it) public. In other words, HF permanently questioned and updated his work methods according to his own scientific research into the technologies that influenced and changed the processing of thought through image: agit-prop films and cinema in the 1960s; television and mass media in the 1970s and 1980s; reality TV, video, and the editing table in the 1990s; computer animation, games, and post-traumatic computer-based therapies in the 2000s onwards. HF's observation of the development of production techniques always projected his thinking, writing, and filmmaking into the contemporary world, in his search for the mechanisms behind "the industrialization of thought" (HF).
And second, this timeline wills itself to stay as precise as possible in terms of dates, names, observations, and comparisons. Learning from HF: each sentence—recorded, pictured, drawn, written, or spoken—is potentially a (never complete) archive of books and films as much as of thoughts and gestures. Each sentence carries the possibility of initiating acts of confidence through which we enter journeys of thinking—journeys of the kind that HF was so beautifully able to share, demand, propose, appreciate, let go, follow, and risk, to a degree that was always intimidating and utterly encouraging at the same time.★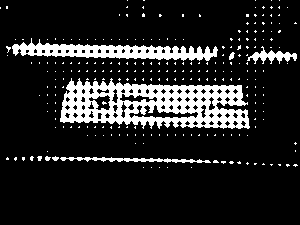 Harun Farocki, Still Life, (Stilleben), 1997.
Magdalénien (c. 18,000–12,000 BC)
The ancient cultural period of the Magdalénien emerges during a monthly web video series on a German-French TV channel's website in 2013, when HF draws the curved line to depict the tight backside of a horse in order to demonstrate a profound change in his perception of images as a child: his transition from constructing two-dimensional images to constructing three-dimensional images. He juxtaposes his drawing with an image of the first human drawing (horses) on a wall in the Chauvet Cave. How come, HF asks, the visual grammars of the oldest images of the world are still legible to us today? This sequence brings to mind Le Mains négatives (1979) by Marguerite Duras, a film that "I admire a lot," as HF writes in an email on October 7, 2012—a traveling shot through the streets of Paris from night til the dawn of day:
They call negative hands the paintings of hands found in the Magdalénien caves of southern Atlantic Europe. The edges of these hands—pressed outspread upon the rock—were soaked in color. Most often in blue, and black. Sometimes red. No explanation has been found for this practice.
1892
Albrecht Meydenbauer's Das Photographische Aufnehmen zu Wissenschaftlichen Zwecken, insbesondere das Messbild-Verfahren (Photographic Recording for Scientific Purposes, Especially Photogrammetry) is published. Its origins can be traced back to the author's accidental experiment in 1858 at the Dome in Wetzlar. HF presents the book as a main character in his film Images of the World and the Inscription of War (Bilder der Welt und die Inschrift des Krieges, 1988). The English voice-over, narrated by Ulrike Grote, comments, "This capacity to see better is the reverse side of mortal danger." This concern lays the groundwork for further investigations into the "technical image" (HF), specified in detail in the Eye/Machine trilogy (2000–2003), Prison Images (Gefängnisbilder, 2000), War at a Distance (Erkennen und Verfolgen, 2003), and Serious Games (Ernste Spiele, 2010).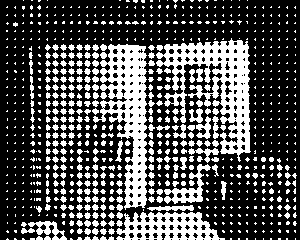 1927
Dyk Rudenski publishes Acting and Film (Gestologie und Filmspielerei). It plays a major role in The Expression of Hands (Der Ausdruck der Hände, 1997) and makes HF speculate: "One can ask whether the cinema would have developed its own sign language if the period of silent movies had lasted longer." It must be said that already in 1967, the close-up of female hands reading Mao's little red book, cut off by the film frame, constitute the first sequence in The Words of the Chairman (Die Worte des Vorsitzenden, 1967), marking the beginnings of HF as a filmmaker. HF's elaboration on the expressiveness of hands recalls the comprehensive discussion in art-theory circles around "Notes on Gesture" (the essay by Giorgio Agamben from 1992) at the end of the 1990s. HF does not refer to this essay. Instead, he focuses on developing a "cinematographic thesaurus" and an "archive of filmic expressions," as he describes them in an interview with Thomas Elsaesser. This effort begins in earnest with Workers Leaving the Factory (Arbeiter verlassen die Fabrik, 1995).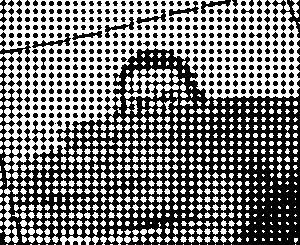 1960
The French conscript soldier Marc Garanger photographs Algerian women who have never been photographed before without veils, for the purpose of issuing identity cards. The photographs are compiled in a book published in Paris in the early 1980s, which HF stages as a character in Images of the World and Inscription of War (Bilder der Welt und Inschrift des Krieges, 1988). HF uses his hand like a veil, covering the mouth and nose of a woman in one of the photographs.
1967
Shortly after discussing the book Fantasy and Labor (Fantasie und Arbeit, 2009)—a "biographical dialogue" between the filmmakers Iris Gusner, from East Berlin, and Helke Sander, from West Berlin—HF writes an email to me on November 3, 2013:
Helke Sander was a close confidante. We argued until dawn about whether the female question could be solved independently of the general social revolution, and also whether the Chinese were right to cut pianists' hands off during the cultural revolution. Watch her film Redupers. It turns out that women don't have to wait until the whole world is just. — The Black Panthers were considered important in the GDR? I'd like to know more about that!1
With Sander, HF realized a series of films contributing to the famous years of HF's involvement in the militant-political scene in West Berlin, which included HF inviting Holger Meins to be the cameraman for The Words of the Chairman. The film stars the artist Ursula Lefkes, who is HF's first wife and will give birth to twin daughters a year later.
1969
Inextinguishable Fire (Nichtlöschbares Feuer, 1969) is often described as an "agit-prop" film. Considering, however, HF's meticulous observation of hands in the film, one can speculate that it is actually an "action-film." The singular form of "hands" in German is Hand, which shows etymological proximity to Handlung, or "action." Concretely, action enacted by a hand takes place in the seminal scene when HF, while reading the eye-witness statement of a napalm victim, uses his right hand to stub out a burning cigarette on his left arm. A hand can rob, count money, carry, defend, kill, caress, and serve as a "paper stage screen," as HF writes on his hand almost thirty years later in The Expression of Hands (Der Ausdruck der Hände, 1997).
1986
HF introduces books as living characters in As You See (Wie man Sieht, 1986). Although books have starred in his films since the appearance of the little red book early on, they are now credited along with the crew:
The Baroque Arsenal (Rüstungsbarock): Mary Kaldor
Camera: Ingo Kratisch, Ronny Tanner
The Human Condition (Vita Activa): Hannah Arendt
Sound: Manfred Blank, Klaus Klingler
Architect or Bee? (Produkte für das Leben statt Waffen für den Tod): Mike Colley
Producer: Ulrich Stroehle
Speaker: Corinna Belz
Progress without People (Maschinen gegen Menschen): David F. Noble
Mixing: Gerhard Jensen
Negative Cut: Elke Granke
Research Assistant: Michael Pehlke
The Outdatedness of Human Beings, Vol. 2 (Die Antiquiertheit des Menschen II): Günther Anders
Producer/Author: Harun Farocki
Dem Andenken von William W. (In memory of William W.), 24.2.1977–24.3.82
It becomes clear that film offers a multilayered archival function.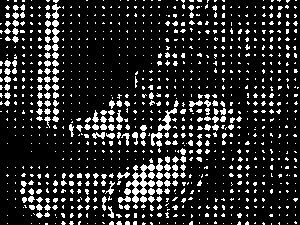 1997
HF contributes Still Life (Stilleben, 1997) to Catherine David's Documenta X in Kassel, with a delivery-delay of a few weeks after the exhibition opening. The inclusion of filmmakers, poets, and writers as artist-authors in the festival indicates a profound paradigm shift in contemporary art, which will be discussed five years later with "experiment with truths," or "documentary/vérité" (Okwui Enwezor). HF's role in this shift emerges from two sides: his lifelong insistency on the analysis of image-languages as data and capital that constitute major forces in a globalizing world, and the contemporary art world's search for a new realism after 1989. Shortly before, the Lille Museum of Modern Art commissioned a contribution from HF to the exhibition: Interface (Schnittstelle, 1995). This is the turning point—or a "spatial turn" in filmmaking—from cinema and TV in art spaces to installations. At the same time, HF works with Kaja Silverman on the book Speaking about Godard, which can be regarded as a conversational farewell to cinema.
2010
Through an email program's archiving technology, this letter from HF can be dated precisely to May 10, 10:17 p.m. CET: "I've never been to Ramallah. My spellcheck is so dumb that it doesn't know that place. Couldn't these programs educate themselves at night, on Wikipedia, like the workers did in the past?"2
HF visits Ramallah a few years later, when his word-processing program still does not consider it a really existing place.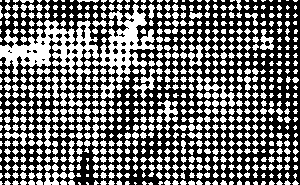 2014
After a four-year-long world tour through fifteen cities in Africa, Asia, Europe, and Latin America, HF finishes the video-project Labour in a Single Shot, which he's been putting on with film curator, video artist, and life partner Antje Ehmann. The two are collaborating with filmmakers, video-documentarists, and amateurs in each specific and respective location on what labor looks like in the form of weeks-long educational sessions. The last stop is Johannesburg in April 2014. Labour in a Single Shot invites viewers to speculate about a global-cultural history of labor through the image as it relates to living conditions, revealing the geopolitics of labor and the historical transition from craftsmanship to Taylorism (as discussed in The Expression of Hands) to Fordism to post-Fordism to the tertiary sector. It is driven by two distinctive elements that have shaped HF's work since he decided to be a filmmaker: first, the educational potency of the image, now taking up the form of educational group-sessions proposing an image-geography of labor; and second, the image-frame as a space to visually and concisely locate the economic and social consequences of living with global capitalism.
2018
The World Cup takes place in Russia. The installation Deep Play (2007) constitutes the opening exhibition of the Pavilion for Contemporary Visual Cultures in the Republic of Donetsk. It also brings to mind July 2014, when HF may have read the summer issue of his favorite magazine, Lettre International. The first essay was "Fussball in Brasilien: Lebenskunst und Lebensfreude im synkopischen Rhythmus des Spiels" (Football in Brazil: The Life of Art and the Pleasure of Life in the Syncopated Rhythm of the Game) by José Miguel Wisnik. A perfect HF idea: it discusses the mass interest in football (e.g., the World Cup in Brazil in summer 2014) as a translation of the physical absence of military battlefields in highly capitalized parts of the world. Military warfare has turned into economic warfare, produced and broadcasted through strategic images that push art to its limits. July 30, 2014 comes to mind.
[figure 2014_11_mechanical-eye.gif]
Harun Farocki, War at a Distance (Erkennen und Verfolgen), 2003.
2061
The 100th anniversary of the first Conference of the Non-Aligned Movement in Belgrade. Some fifty years earlier, during a dinner with friends towards the end of July 2014, HF talked about Kosovo, the UN, new binary orders, impasses of sectarianism in political thinking, and football. Unfortunately, there is no recording of the conversation. What remains is a shadow-like image of HF wearing a white T-shirt with a print of a male torso in Soviet-socialist military dress framed by an exuberant wreath of red roses.
Notes
1
German original: "Helke Sander war eine enge Vertraute, bis in die Puppen stritten wir ob die Frauenfrage unabhängig von der generellen sozialen Revolution lösbar sei und auch ob es richtig wäre, dass die Chinesen in der Kulturrevolution den klassischen Pianisten die Hände abhackten. Sieh Dir mal ihren Film REDUPERS an. Es hat sich herausgestellt, dass die Frauen nicht warten müssen bis die ganze Welt gerecht ist. –– Die Black Panther waren in der DDR wichtig? Darüber wüsste ich gerne mehr!"
2
German original: "Ich war noch nie in Ramallah. Mein Korrekturprogramm ist so doof, dass es diesen Ort nicht kennt. Könnten diese Programme nicht nachts sich bei Wikipedia weiterbilden, so wie früher die Arbeiter?"
★ Harun was not only a football lover. He also was a traveller, questioner, listener, and observer. He was an interlocutor, essayist, analyst, non-ideologist, intellectual, and non-academic. A bibliophile and language-lover, he was an image-surgeon, image-worker, work-partner, family guy, a German-Indian born in Czechoslovakia, a project-maker, beer-drinker, smoker, collector of T-shirts, commentator, and advisor. As a non-fan of large dinners, he was still a great conversationalist. He was an admirer of some of Adorno's music compositions, and he was a filmmaker. And Harun was a friend of utmost social and intellectual generosity. Certainly, the sequence of Haruns is incomplete. Many Haruns remain missing. And the sequence is written without hierarchical order. Rather, it depicts the manifold radiance of a person whose various formations could all emerge during one evening.
Defying and repressing his physical absence, I can see him watching, reading, and listening to the abundance of tributes to HF, the filmmaker. Harun the person would now perhaps lift his arms up to his chest with open hands. Then he would move them slightly up and down with a gesture of modest but vehement clearance, saying "enough, enough," as if to defend himself, like a convict, against the laws of a culture that commemorates in public. With open hands that indicate intimacy, which HF demonstrates in The Expression of Hands, he would smile, and perhaps his gesture would serve as a call to attention for a discussion of an article he had just read.
Archives of books, gestures, and thoughts remain to be watched, held between hands and translated into images. Harun would dislike nothing more, though, than if interventions into the thought-constructing systems of the world we live in today stopped taking risks, stopped producing something new—if we were to get too lazy to precisely investigate the politics of our post-humanly cybernetic era to turn its strategies against itself.
Nothing would make HF more discreetly upset than if we were to forget to educate ourselves during the night like the workers did in the past.
© 2014 e-flux and the author