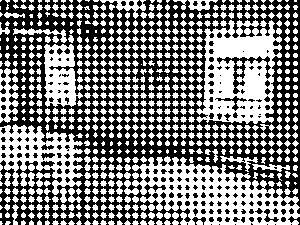 Lumbung Community Statement
We, the lumbung community (the artists and members of documenta fifteen), add our collective voices in support of the letter that was published on May 7 by ruangrupa, the artistic team of documenta fifteen, and some curators of the failed forum "We Need to Talk! Art – Freedom – Solidarity," in response to the ripple effects of the false accusations of anti-Semitism made against some members of this lumbung community.
Since that time there has been further racist activity against us, and it has crossed over from the digital space into our physical spaces. On May 28, the exhibition and living spaces of documenta were broken into and defaced with what can only be interpreted as a death threat. This is a very worrying escalation of the situation that began almost six months ago here in Kassel.
We are united against the racist attacks that started this sequence of events. And we stand firmly against all forms of discrimination, including racist, xenophobic, anti-Semitic, sexist, transphobic, anti-Muslim, anti-Palestinian, anti-Roma, ableist, casteist, classist, and ageist actions and attacks.
We also express our dismay and disappointment at the amplification that the original baseless blog post of disinformation and manipulated content received in some of the mainstream media. We denounce the media participation in these smear campaigns.
We invite you to read the May 7 letter from ruangrupa here.
We look forward to seeing you during the hundred days of documenta fifteen.
Sincerely,
Cecilia Campos / Serigrafistas Queer
Ana Carolina Fernández Alfonso / Serigrafistas Queer
María Collado
Marianne Dautrey / Siwa Platform
sally mizrachi
Lina Mejia Alvarez
Arafat Sadallah Siwa Platform
Francesca Masoero / Le 18
Hama GORO / Centre Soleil d'Afrique
Kenan Darwich & Sami Rustom (Fehras Publishing Practices)
Dan Perjovschi
Erick Beltran
Joen Vedel (Jimmie Durham & A Stick in the Forest by the Side of the Road)
Wilma Lukatsch (Jimmie Durham & A Stick in the Forest by the Side of the Road)
Alejandra Rojas / Más Arte Más Acción
Abhinit Khanna / Party Office
Fadescha / Party Office
Ali Akbar Mehta / Party Office
Shaunak Mahbubani / Party Office
Iain Chambers (Jimmie Durham & A Stick in the Forest by the Side of the Road)
Maria Thereza Alves
Elisa Strinna (Jimmie Durham & A Stick in the Forest by the Side of the Road)
Atis Rezistans
Marwa Arsanios
TARING PADI
INLAND- Campo Adentro
Saodat Ismailova
Sebastián Díaz Morales
Andre Eugene & Leah Gordon of Atis Rezistans | Ghetto Biennale
Hajnalka Somogyi / OFF-Biennale Budapest
Nino Bulling
Arts Collaboratory / Kunci Study Forum & Collective
Jaroslava Tomanova
Noor Abed / documenta fifteen team
Joachim Hamou
Yagoutha Belgacem / Siwa plateforme
Martin Swan / Project Art Works
Safdar Ahmed / Refugee Art Project
Fernando Arias / Mas Arte Mas Accion
Kate Adams / Project Art Works
Morten Goll / Trampoline House
Jonathan Colin / Más Arte Más Acción
Ramon Film Productions. Nabwana Isaac Godfrey/ Nakasujja Harriet
The Question of Funding
Graziela Kunsch
Helen Charlton, Project Art Works
Sourabh Phadke
Alice Yard
Richard Bell
Emma Wolukau-Wanambwa / Africa Cluster of the Another Roadmap School (ARAC)
BOLOHO + Reading Room
Andrea Thal / Africa Cluster of the Another Roadmap School (ARAC)
Rossana Alarcón Más Arte Más Acción
Claudia Fontes / La Intermundial Holobiente
María P. Malavasi Lachner / TEOR/éTica
Carlota Mir - trampoline house
Olutayo Aje / Africa Cluster of the Another Roadmap School (ARAC)
Lineo Segoete (ARAC)
Zachary Rosen (ARAC)
Liam Morgan
Baan Noorg Collaborative Arts and Culture
Eszter Szakács / OFF-Biennale Budapest
Katalin Székely / OFF-Biennale Budapest
Nikolett Eross / OFF-Biennale Budapest
Joey Cannizzaro (Party Office)
Jumana Emil Abboud
Crater Invertido Cooperativa (Mexico City)
Krishan Rajapakshe (*foundationClass*collective)
yasmine eid-sabbagh
reinaart vanhoe
andrés villalobos / arts collaboratory
Asia Art Archive
ikkibawiKrrr
Cam-Anh Luong (*foundationClass*collective)
Nadira Husain (*foundationClass*collective)
Issa Freij
Subversive Film
Mohamad Halbouni (*foundationClass*collective)
Ali Kaaf (*foundationClass*collective)
Lydia Antoniou
Ulf Aminde (*foundationClass*collective)
Lontananza Mathieu /Siwa Platform
Harry Sachs (ZK/U)
Matthias Einhoff (ZK/U)
Philip Horst (ZK/U)
Gudskul
Anwar Al Atrash (*foundationClass*collective)
khalid Albaih
Haythem Zakaria / Siwa Plateform
Tyuki Imamura
Jasa McKenzie
rana elnemr / Africa Cluster, Another Roadmap School (ARAC)
Robert Gabris
Abiye Okujagu (*foundationClass*collective)
Thomas Engelbert
INSTAR
Paula Fleisner / La Intermundial Holobiente
Loup Uberto
Sara Dare / Project Art Works
Kasia Wlaszczyk / documenta fifteen team
Niki Dimopoulou / documenta fifteen team
Cem A. / documenta fifteen team
Eugene Yiu Nam Cheung / documenta fifteen team
Kira Goldbourne / documenta fifteen team
Sara Alberani / Trampoline House
anna sherbany
Chang En-Man
The Black Archives / New Urban Collective
Ben Brix
MADEYOULOOK
Leo Flemisch
Jone Kvie
Fondation Festival sur le Niger
Dina Mimi/ JEA team
NHÀ SÀN COLLECTIVE
Nakasujja Harriet, Nabwana Isaac Geofrey/ Ramon film productions -Wakaliwood
daria chernysheva / crater invertido / arts collaboratory
Miream Salameh/Refugee Art Project
Nguyễn Trinh Thi
agus nuramal.pmtoh
Sead Kazanxhiu
Ilona Nemeth
Kiri Dalena / Respond and Break the Silence Against the Killings
Pablo Martín Ruiz / La Intermundial Holobiente
Hamja Ahsan
El warcha collaborative design studio
Benjamin perrot
Eszter Lázár / OFF-Biennale Budapest
Daniel Baker
Shabu Mwangi / Wajukuu Art Project
Ngugi Waweru / Wajukuu Art Project
Joseph Waweru / Wajukuu Art Project
Amelie Aranguren
Ethel Brooks
Safdar Ahmed / Refugee Art Project
Moor Mother / Black Quantum Futurism
Cao Minghao
Chen Jianjun
Selma Selman
Guille Mongan/Serigrafistas queer
Pinar Öğrenci
Hamza Badran / Jimmie Durham & A Stick in the Forest by the Side of the Road
Christian Nyampheta
Miriam Schickler *foundationClass*collective
Mitchell Esajas, The Black Archives
Jessica de Abreu, The Black Archives
Waza
Archives des luttes des femmes en Algérie