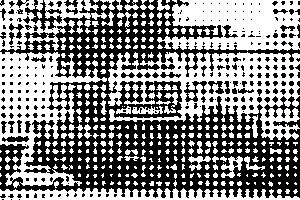 We go public today to answer the rumors that were published in the Frankfurter Allgemeine Zeitung (Niklas Maak, "Einfach So Weiterfeiern," July 8, 2022) saying that a "São Paulo Jewish collective" had been invited, and then disinvited, to participate in documenta fifteen's lumbung network (a group consisting mostly of art institutions brought together by the documenta artistic team) because of "protests from participants close to Palestine."
We believe that we are the collective to which the article refers. We wish to clarify that we were never officially invited to join the lumbung network. Informal conversations ended (as sometimes happened in the last couple of years) because of the Covid situation. ruangrupa decided to stick to the already invited fourteen institutions. Moreover, the fact that we are a Jewish institution was never discussed, and there was no anti-Semitism whatsoever.
Of course we were deeply hurt by the anti-Semitic images in Taring Padi's mural that were thoroughly discussed and rightfully condemned in public debate in the last month, but we also think that documenta and ruangrupa did the right thing by dismantling the work in a matter of days, a decision we know is always difficult to make. While we would like to better understand the genealogy of these images, we are already thankful that documenta, the artistic team, and the artists officially apologized. So we ask: What else should they do?
About Casa do Povo
We are a Brazilian Jewish institution. We are called Casa do Povo (The People's House). We were created by Eastern-European Jewish migrants for two reasons: first, to keep up the fight against fascism, and second, to work as a "lieu de mémoire" for the six million Jews murdered in the Shoah. We try to fulfill this ambitious mission through many programs, mostly art related. We are motivated by the belief that the Shoah should never happen again, not only to the Jewish people, but to any people. In that sense, we advocate for the interconnections between the fights against anti-Semitism and against racism, but not only between these fights; we also understand that these fights are connected to struggles against many forms of denialism—regarding the climate crisis, First Nations' access to land, colonial violence … the list goes on.
About Our Participation in documenta fifteen
While we didn't ultimately join the lumbung network, we did participate in documenta fifteen's unique decentralized community of artists, friends, and institutions in an original way. We have admired the way the artistic team decided to work: the idea of turning documenta into an open resource for so many collectives and artists is fascinating. Of course the decentralization of decision-making can imply a partial loss of control. So we knew that problems could come up but we also hoped that these issues could be dealt with collectively.
We proactively supported the curatorial team on a Brazilian online trip in May 2021. They met forty people in ten hours of meetings. They kept in touch with some of the participants. We also suggested artists to the curatorial team, out of which they invited Graziela Kunsch, who is presenting a work inspired by Emmi Pikler (1902–84), an outstanding Jewish Hungarian pediatrician (who suffered from anti-Semitism in her time). Part of the archive shown in Graziela's Public Daycare space consists of photographs from Marian Reismann, also Jewish Hungarian, who documented the work of the Pikler-Lóczy Institute (Budapest) for decades. We will host a seminar in September organized by Graziela for documenta, and part of the work will then be shipped to Brazil. So we ask: Why would a supposedly anti-Semitic curatorial team work with us?
About the Instrumentalization of Anti-Semitism
We are now facing a dangerous inversion of anti-Semitic violence in a very worrying way. The same strategies that sustained anti-Semitism for decades are being used in public debate to condemn ruangrupa. Instead of open conversations, public debate is fed by denunciations and rumors. Instead of looking at documenta fifteen as a complex body of works, dynamics, and responsibilities, the artistic team and the artists are living under threats, intimidation, and censorship (the creation of a committee being a complex issue). The current digital and physical attacks they are going through (scarcely reported in the media) ring an alarm: the rightful denunciation of anti-Semitic images is being instrumentalized to delegitimize the whole exhibition, attack a decolonial agenda, and oppose critical thinking. So we ask: What are the actual reasons to justify these continuous attacks?
About Racism in Europe
This brings us back to the fact that we are not only a Jewish but also a Brazilian organization. We know firsthand how Europe constantly produces caricatures of the "other"—of Jewish people but also of women, Black people, Asians, First Nations people, and many "others," especially from the Global South. These images—as well as the images of perpetrators—appear on public squares, in paintings, in public events up to today all over Europe, and they are seldom taken down. Nor are apologies made. We wish that the same condemnation of the images that Taring Padi produced would happen with these images. We wish that Taring Padi's humility in apologizing would inspire others. We wish that open conversations could take place about the violence that lies within these images! So we ask: Why are we losing this opportunity as a society? Can we not face dissent in other terms?
As a Jewish Brazilian organization, we humbly ask the German press and authorities to look at documenta fifteen as a whole and avoid labeling documenta and the artistic team as anti-Semitic. Such generalizations can lead to the banalization of the fight against anti-Semitism. We cannot tolerate this fight being used to silence other people and issues. As victims of anti-Semitism, we believe that documenta has already done a lot by confronting the issue raised by Taring Padi's work. We hope now that the other questions raised by this major exhibition will be heard and discussed, since they are also vital to us, to the fight against anti-Semitism, to the struggle against racism, and to the role of art in today's collapsing world.
As we say in Yiddish, "Mir zaynen do!"
Casa do Povo
#NotInOurName
This letter was previously sent to FAZ on July 14 and published by e-flux Notes on July 20, 2022.