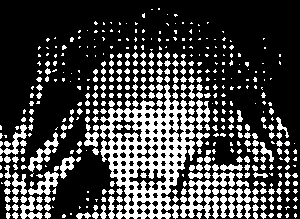 Kenneth Anger, one of the key figures in American avant-garde cinema, passed away on May 11. His legacy endures in a distinct body of films and in an array of enigmatic stories, some woven from the threads of reality, others spun from the fabric of dreams and fictions. Since the very beginning of his foray into filmmaking in the late 1940s, Anger's distinctive style, replete with explorations of sexuality and its diverse iconographies, has set him apart from the mainstream norms of American cinema.
Born in Santa Monica, California, Anger embarked on his cinematic experiments at the remarkably young age of seventeen. It was then that he also became involved with the local gay scene, during a time when homosexuality was persecuted. A disturbing encounter with a secret police operation targeting homosexuals catalyzed his departure from his parents' home. With the financial backing of his grandmother, Anger established his independence, changing his birth surname, Anglemyer, to the adopted (and provocative) "Anger."
His debut film, Fireworks (1947), boldly explored homoeroticism. Produced in the socially conservative climate of the postwar United States, the film focuses on a young man's dream of being sexually assaulted by serving members of the US Navy. As Anger narrates in the preface to the film:
In Fireworks, I released all the explosive pyrotechnics of a dream. Inflammable desires dampened by day under the cold water of consciousness are ignited that night by the libertarian matches of sleep, and burst forth in showers of shimmering incandescence. These imaginary displays provide a temporary relief.
The film challenged societal norms and positioned itself as a landmark work of early American queer cinema. With its explicit references to sadomasochistic desires, Fireworks not only heralded the arrival of Anger's distinctive filmmaking style, but also initiated his enduring fascination with dreams, enchantment, and mythology, motifs that would remain central in his subsequent works.
Strongly influenced by Aleister Crowley's philosophy, Thelema, which incorporates elements of occultism and magic, Anger regarded cinema more as a ritual than an art form. For him, making and showing films was a spiritual ceremony, a medium to invoke spectral forces. The iconography of his films, often imbued with rich symbolism, depicted characters as either divine or demonic entities, or their pop-cultural equivalents. Through the use of evocative images intercut with esoteric symbols, and the employment of complex techniques of montage and collage, Anger sought to bypass rationality, tapping into the viewer's subconsciousness. Cinema, he claimed, is an evil force. Its goal is to alter its viewers' consciousness. Whatever one's view of such beliefs in the manipulative mission of cinema, it is indisputable that Anger's major works, including Fireworks (1947), Puce Moment (1949), Rabbit's Moon (1950–79), Eaux d'artifice (1953), Inauguration of the Pleasure Dome (1954–66), Scorpio Rising (1963), Kustom Kar Kommandos (1965), Invocation of My Demon Brother (1969), and Lucifer Rising (1970–81), stand out for their captivating intensity and innovative narrative strategies that have inspired many.
In the early fifties, shortly after Amos Vogel presented Fireworks to a broader audience in one of his Cinema 16 screenings in LA, Anger received an invitation to show the film in Europe. This opportunity led him to reside in Paris and London for several years, where he met and cultivated friendships with influential figures in the cultural scene, notably Jean Cocteau, François Langlois, and Jean Genet. While in Europe, Anger finished a film about Cardinal d'Este, a teenage member of an aristocratic family responsible for constructing the Fountains of Tivoli near Rome. Film historians note that the film was supposed to become increasingly sexually graphic, yet only the initial part was completed, aptly titled Eaux d'Artifice ("water fireworks" in French). The following year, Anger produced his resplendent experimental queer musical, The Inauguration of the Pleasure Dome. Rich in occult references, the film also pays homage to early cinema. Echoes of George Méliés's artistry are evident in the construction of an intricate, illusion-rich universe crafted from modest materials. Moreover, the film relies on Eisenstein's montage techniques and even slightly mirrors elements of Eisenstein's Ivan the Terrible.
In the early 1960s, Anger returned to the United States. There, in 1963, he produced his best-known film, Scorpio Rising. It amalgamated religious, mystical, and nationalist iconography with the counterculture of the biker community. The film can be seen as a precursor to modern music videos, characterized by its blistering rock-and-roll soundtrack and its emphasis on engaging imagery. It premiered in New York in 1963, sharing its debut with other queer masterpieces such as Andy Warhol's Couch, Gregory Markopoulos's Twice a Man, and Jack Smith's Flaming Creatures. Although initially overlooked by the general public, Anger's Scorpio Rising quickly distinguished itself from other underground films of the time. Anger described it as a "death mirror held up to American culture": its style, blending aggressive gay imagery with popular music, left a strong mark on popular culture, influencing future queer filmmakers, designers, and even fashion companies, and setting a bar for the film avant-garde.
The production of Lucifer Rising stands as one of Kenneth Anger's most complex undertakings. Although Anger started to work on the film in 1966, after one year he had to stop. Notably, on October 26, 1967 the Village Voice ran an advertisement bought by Anger himself that stated: "In memoriam, Kenneth Anger, film-maker, 1947–1967." According to Anger, the original footage of Lucifer Rising was stolen by the young actor Bobby Beausoleil and this unfortunate event pushed him to declare his own death.
Moreover, on July 27, 1969, Beausoleil was convicted of the fatal stabbing of Gary Hinman under the order of Charles Manson, a tragic circumstance that further delayed the production of Anger's film. However, Anger used some of the footage featuring Beausoleil to edit another short film, Invocation of My Demon Brother (1969). Despite all the setbacks during these few turbulent years, Lucifer Rising was finally finished in 1972, with the involvement of collaborators Mick Jagger and Marianne Faithfull. The film was a testament to Anger's commitment to his creative vision.
As Jonas Mekas once stated, Anger was more than just a filmmaker. He was also a storyteller, an architect of dreams, a disruptor, and a provocateur. In one of his columns for the Village Voice, Mekas described Anger as "one of the most complex personalities working in cinema today," adding, "Whatever he does, be it in cinema or life, he does it fully, to the end."[footnote Village Voice, August 21, 1969.] Anger frequently found himself immersed in disputes with prominent figures from Hollywood, often accusing them of plagiarizing or outright stealing his work. He persistently clashed not only with high-profile film industry personalities but also with his own supporters and collaborators within the avant-garde film and music scenes. Stan Brakhage, Harry Smith, Mick Jagger, Jimmy Page, and notably, Andy Warhol, are just a few among many artists with whom Anger endured significant conflicts. Despite the numerous controversies that punctuated his life and career, Anger consistently upheld his status as a genuine visionary of cinema. Without his contributions, it is impossible to fathom the current landscape of avant-garde cinema and the history of American queer art.