1. Why did you decide to go into teaching?
I decided to go into teaching when I realized that I was an artist; teaching and cultural production are inseparable for me. This may be because I've always been curious about how things work; I was that child who would always take things apart. Both my art and my teaching are precious opportunities to indulge in taking things apart and exploring various ways of putting them back together. The more voices that are engaged in that process of reassembly, the more interesting and wondrous the outcomes. In that sense, teaching is listening and learning. I've been lucky to find myself in a position where I can indulge my curiosity and engage in critical processes rather than product-oriented outcomes. My role models have always been my teachers—the thinkers and artists who helped me find my voice when I was a struggling young Palestinian immigrant in the US. They helped me to see the large historical and political forces that shaped much of my early life and to channel those forces in my artwork. I strive to honor them by passing on that tradition in my teaching.
2. What drew you to your school and what is your teaching philosophy?
The Program in Art, Culture, and Technology (ACT) is an incarnation of MIT's Center for Advanced Visual Studies (CAVS), founded half a century ago by Bauhaus artist and educator György Kepes, who believed that art was the key to building ecological consciousness. Today, ACT continues to engage with the ever-shifting infrastructural changes in art education and practice in relation to ecology, preservation, narratology, mythology, and other modes of sensing and sharing. Our aim is to challenge and reinvent existing forms of knowledge, work, exchange, and production at the intersection of art, culture, and technology.
But the most compelling draw for me is the courage of my colleagues, staff, and students in their dedication to making the world a better place. Our combined dedication to pedagogical strategies that reveal how power, knowledge, and discourse are inextricably woven together is what makes this place so exciting and cutting edge.
3. What theory and art history do you consider most essential for your students? What artist or artwork do you refer to most often?
In the classroom, I gravitate toward artists and theorists that hail from countercultural movements and postcolonial or minoritarian discourses that challenge hegemonic constructions of time and space. As a filmmaker I'm especially drawn to avant-garde practices and often refer to the compositions of Pierre Schaeffer, Halim El-Dabh, John Cage, Karlheinz Stockhausen, Miles Davis, and others for insight into alternative narrative constructions. I also love to have double features—Ousmane Sembène's Black Girl with Michael Haneke's Caché, for example. Kidlat Tahimik's Perfumed Nightmare is an all-time favorite. In my "Art and Agriculture" class, indigenous cultivation practices feature heavily, as do foraging, piracy, DIY culture, and taking long walks. In this class I refer to the work of artists, activists, organizers, scientists, environmentalists, and feminists, including the work of Ursula Le Guin, Silvia Federici, David Graeber, and James Scott, among others. I'm also interested in artist collectives and socially engaged practices that blur the line between art and activism, such as Soul Fire Farm in New York, an Afro-Indigenous-centered collective committed to uprooting racism and seeding sovereignty in the food system.
4. How do you navigate generational or cultural differences between you and your students?
I grew up in Algeria, and we moved to Texas in the early '80s. My parents were Palestinian exiles/refugees living in Algeria. It was a difficult time for minorities in the US; racial slurs were used freely by my classmates and we are unfortunately swinging back to that political climate of xenophobia today. In my undergraduate years at the University of Texas at Austin, I met some amazing people who rescued me from my alienation. We were a diverse group of friends from Mexico, Greece, Ireland, Iran, and the States. We were reading Deleuze and Guattari and watching the films of Tarkovsky and Kusturica and making experimental films of our own. We took a lot of pride in sharing our heritage and learning from one another but we also found common ground in the underlying political, economic, and social structures that brought us together. The work we collectively made around immigrant and migrant issues during that period was seminal for my development. All education is an introduction to the kind of future we want to have. Listening and learning across divides, whatever they may be, promises a future that is diverse and rich with multiple voices, subjectivities, and stories. Fostering spaces where transnational sharing, understanding, and solidarity can thrive is crucial for cultivating polyphony and co-creation.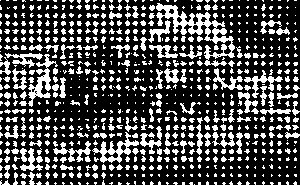 5. What changes would you like to see in art education?
I'd like to see art education embrace indigenous practices and methodologies and acknowledge the immeasurable loss of cultural capital at the hands of capitalism. I'd like to see more efforts to make art education accessible to marginalized communities and underrepresented peoples. This is a vast social, political, cultural, and environmental issue that requires systemic changes, but we can take active measures in the short term, such as diversifying recruitment strategies, developing support systems for graduates, and drastically reducing tuition fees. I think it's incumbent upon institutions of higher education not to lose sight of the bigger picture, to lead the way and set a positive example. MIT is making amazing strides in that direction.
But art education extends well beyond the classroom, and that's where things really fall apart. Student debt and lack of postgraduation opportunities are perhaps the greatest threats emerging artists face. Since the Reagan era, the NEA (National Endowment for the Arts) has been under attack, with constant congressional calls for defunding. What we are left with is a culture of private funding that systematically excludes underrepresented communities and, by association, the very notion of grassroots cultural diversity in this country.
6. What is your educational background? Did you arrive at art from another field?
I took a nontraditional path as a student, meandering quite a bit between history, physics, and architecture classes before settling on film studies at the University of Texas at Austin. My years working as a journeyman carpenter during and after my studies were also very influential, exposing me to a wide range of skills and techniques. After getting my master's at Bard College, I ran my own small carpentry shop in New York while working in the film industry as a gaffer, and later as a union editor and documentary filmmaker. Curators used to be puzzled by me, often asking if I was a filmmaker or an artist. Thankfully this is no longer the case. I'm very grateful to be able to draw from the varied experiences I've had and from the wide spectrum of people I learned with along the way.
7. How have recent cultural movements and activism informed your curriculum?
Education and social change are inseparable. Many of the problems we face today are the result of systemic failures in education. It's the role of educators to make clear the connection between environmental injustice and social injustice. The climate crisis can't be addressed without addressing racism and colonialism. The technologies and mythologies used to maintain colonial narratives of progress, extraction, and neoliberalism are not neutral. To break free from these systems of oppression, we need to develop not only sustainable technologies but also sustainable mythologies that dismantle the visible and hidden infrastructures of occupation, racism, and patriarchy that govern our lives. And to do this, we need to acknowledge the wisdom of indigenous and heritage practices, rescue them from the brink of extinction, and make amends. Artists, activists, immigrants, and indigenous peoples are the vanguard and as educators, we need to fill our classrooms with their voices. In that sense, education is at the center of any debate around democracy, equal rights, and justice.
8. How much structure or independence do students have in your courses?
A certain degree of structure is needed to help students get their bearings and to contextualize a course's content. I spend a lot of time constructing tailored, cumulative assignments but I also give students a lot of latitude to riff on them, hack them, or otherwise improve them. Many assignments are designed to encourage dissent and foster collaboration and reinvention. There is nothing more rewarding than to be challenged and surprised by your students.
9. How does the program connect students to the surrounding art scene? How do they learn outside the classroom?
The ACT program has an expansive network within the arts and sciences that brings students in direct contact with groundbreaking practitioners around the globe. Students are active participants in faculty research and in department-wide initiatives such as our lecture series. Visiting artists and guest critics offer unique opportunities to cultivate relationships. In addition, many of our classes have travel components that foster cross-cultural collaborations. The faculty here are extremely well connected on an international scale, and that is a resource that is readily available to the students. Many of the classes offered are specifically designed to bring students into the global scene. It's quite amazing how our faculty include students in their initiatives, exposing them to opportunities of the highest profile such as the Venice Biennale. I think that's a unique aspect of the program and our pedagogy. But equally if not more important are the student-led initiatives that engage the community at large and reach beyond the borders of the campus, many of which continue past graduation.
10. What advice do you give to your students as they leave school and enter the field?
Apart from sharing career development strategies and support, recommendations, and continued mentoring, I want my students to recognize that they are a potent political force, that they can rethink the structures that culture operates within, reinvent them, and create their own platforms for sharing. At the end of the day, that is the essential part of being an artist: it's not only that you master your craft, refine your critical skills, and find your voice but that you find ways to share and promote discourse beyond the classroom, gallery, or museum. Students have the power to redefine the field and as such, to make another world possible.
© 2021 e-flux and the author