1. Why did you decide to go into teaching?
After seven years as director of CAPC, the museum of contemporary art in Bordeaux, I felt the need to take a step back. Caught up in the cumbersome management of a museum with a large staff and a chronically insufficient budget, I felt a kind of progressive intellectual dryness. The invitation to come and teach at HEAD – Genève in 2013 allowed me to plunge back into questioning art and its modalities of existence.
2. What drew you to your school and what is your teaching philosophy?
There is a great degree of academic freedom in HEAD's visual arts department, which I have run as dean since 2017. The curriculum, which includes courses diverse in format, scope, and experience, is designed so that students can chart their own path according to their interests. This is reflected in the diversity of their practices and positions after graduating. In my teaching, I try to show that art history is a sort of fictional construction driven by different intentions and interpretations that change over time and within contexts. Everything can be transformed.
3. What theory and art history do you consider most essential for your students? What artist or artwork do you refer to most often?
Today, greater inclusivity in the art world and in society at large is necessary. For me, it is important to consider the history behind the exclusion of non-Western people from art circles, which is not only social but also linked to prevailing aesthetic precepts and criteria of judgment. Can we continue to pretend that art is a universal language that requires for its existence an ideal public belonging to the same cultural background? To really open the art world to cultural difference, we must contribute to building a new epistemology of art. The most convincing contributions today come from the anthropology of art, visual studies, and socially engaged art practices. We really need to leave behind the beaux-arts tradition of exceptional individuals and accept the collective dimension of creation.
In my teaching and research, I assume that a work of art is nothing without its receivers, interpreters, and users. Basing our judgment of a work of art on its intrinsic qualities and the intentions of its author is not enough. It's interesting to investigate further the different experiences and relations that an artwork conjures. Investigating the notion of art's agency has allowed me to break out of artistic hierarchies. In my seminar, we might navigate through a video by Harald Thys & Jos De Gruyter, a BBC documentary on objectophilia, or the contemporary Ghanaian tradition of figurative coffins.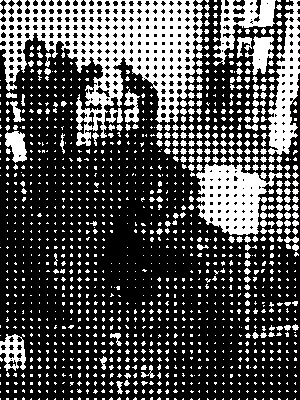 4. How do you navigate generational or cultural differences between you and your students?
We are in the process of a radical paradigm shift at the civilizational level, which makes our era so exciting and frightening, and so a great curiosity drives my exchanges with the students. They are leading the conversations that encourage us to reconfigure our knowledge and research, to work with them on the future of art.
5. What changes would you like to see in art education?
In addition to the drive for greater inclusivity in art education, the emergency of environmental sustainability and the digital revolution compel us to sincerely rethink art's stakes. The extreme speed of these epistemic transformations can be disconcerting and can have the pernicious effect of creating a gap between the current orientations of art school and the expectations of the next generation of artists.
6. What is your educational background? Did you arrive at art from another field?
I had a rather classical education in art history. But really I was educated through my endeavors with artists who taught me to look obliquely and gravitate toward obscure zones of knowledge.
7. How have recent cultural movements and activism informed your curriculum?
Recent student mobilizations on issues of inclusivity or the climate emergency have had very positive effects, despite and because of their disruptive nature. The current generation of students uses communication in an entirely different way than the preceding ones, and their activism has accelerated the school's commitment to these issues, with a more horizontal and participatory spirit.
8. How much structure or independence do students have in your courses?
This depends on the level of study. In the master's program, students have a great deal of autonomy in the conduct of their studies and their projects. I conceive my master's seminar as an investigation in which I invite students to participate. In this framework, I'm not the only one to bring objects of study into the conversation: we accumulate, assemble, and analyze artefacts or situations as clues and formulate theoretical hypotheses together.
9. How does the program connect students to the surrounding art scene? How do they learn outside the classroom?
I have worked a lot on the notion of self-education to better understand its dynamics and its contributions to artistic processes. So, it is obvious to me that experiences outside the classroom are often the most formative. The notion of experience is at the heart of our pedagogy and takes shape through collective work on full-scale projects in a wide variety of formats and time frames, whether, for example, in the collaborative production of a TV series with the artist Vaginal Davis, the creation of ceramics in a bankrupt factory in the center of Switzerland, or the invention of communal creative practices with the inhabitants of a nearby neighborhood.
Since HEAD is a big school in a relatively small international city, a very active scene of artist-run spaces led by students and alumni is continuously developing. This creates meaningful dialogue between artists, which informs the quality of their art production, and a close-knit community.
10. What advice do you give to your students as they leave school and enter the field?
The museum-gallery combo is not the holy grail, and there are so many ways to be an artist in the world today. Don't expect the art world to pick you up. It's your responsibility to create your own community and, with it, to invent together your position in the world.
© 2022 e-flux and the author