1. Why did you decide to go into teaching?
I taught on and off as an adjunct at schools in Canada and the United States for many years. I made the decision to apply for a tenure-track position at RISD because, frankly, it was a dream academic job. It also reflected my interest in expanding my creative practice into teaching and research, primarily on globalization, social entrepreneurship, strategic development, design methodology, material cultures, sustainability, and regional and international economic development.
2. What drew you to your school and what is your teaching philosophy?
My approach to teaching is strongly theoretical and context-based, with an emphasis on real- world local and international projects. Contemporary design practice is changing rapidly in response to new technologies, global marketing, environmental concerns, and the internationalization of commodity flows and production channels. Design practitioners and researchers need to address how these social, economic, and political shifts will affect the conditions of innovative thinking and production.
3. What theory and art history do you consider most essential for your students? What artist or artwork do you refer to most often?
Design and furniture history is key. I refer to a wide range of people, from eighteenth-century maker Michael Thonet—who is arguably the first to mass-manufacture furniture in the form of bentwood chairs—to Jasper Morrison—a contemporary British designer known for his ability to create pure and essential forms in all his design work.
4. How do you navigate generational or cultural differences between you and your students?
Over the past decade and a half, I have created platforms for large-scale international design and crafted development projects with partners like the United States Agency for International Development (USAID), the Canadian International Development Agency (CIDA), and the International Development Bank (IDB). The regional focus of this work has been in Africa, South America, Latin America, the Caribbean, and the Pacific Northwest of Canada, each of which provides on-the-ground research and applications that support my creative practice. I have a long collaborative relationship with Peter Mabeo in Botswana and Jocelyn Down of Liana Cane in Guyana; I have worked on a long-term product development project in Haiti and shorter-term projects in Mexico and with the Haida First Nations on Haida Gwaii in Canada. These activities are part of ongoing explorations that address exchanges between research and design and commerce and culture and emphasize the importance of human-centered, sustainable design practice. In other words, cultural difference is central to my practice and has informed how I navigate the same in the classroom.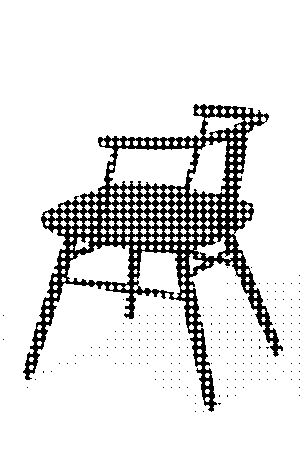 5. What changes would you like to see in art education?
I'd like to see a stronger liberal arts component as part of art and design education. I find that the liberal arts curricula at most art and design schools no longer include science, psychology, history, literature, etc., and so they don't provide a good general grounding, which was the original intent. I think students would be better prepared if we reexamined liberal arts' importance to art and design education.
6. What is your educational background? Did you arrive at art from another field?
I have an undergraduate degree in theater and English literature from the University of Toronto. I first studied furniture design and making at Sheridan College, just outside of Toronto, and received a master's of design from Central Saint Martins in London. I never imagined, even in my early twenties, that I would work as a designer. I'll also add that in retrospect it is the only job I could have ever done.
7. How have recent cultural movements and activism informed your curriculum?
The idea of design's importance as a political force is often proclaimed, but the on-the-ground reality, while much less noble, may be far more beneficial for all involved. I believe I can contribute to creating a better understanding of cross-cultural exchange, especially when notions of appropriation and identity in the fields of art and design are poorly understood.
I'm always seeking ways to expand key areas of knowledge in my practice and produce outcomes that are relevant to both academic and commercial settings. This on-the-ground, ongoing effort has included developing courses like "Canada: Haida Made," a 2018 RISD Wintersession travel course in which students learned about the traditional knowledge and practices of the Haida in Canada's Pacific Northwest. In addition, "Old and New: Designing for Manufacturing in Africa," a research elective offered in fall 2018, brought students into close contact with Peter Mabeo, whose relationship-driven design process is exemplary and unique. In 2023, in collaboration with the National Institute of Design (NID), I'll run a travel course to Ahmedabad in which students will study and explore traditional design thinking and production in western India.
The enduring relationships that I have with different producers and communities from the Global North and South, East and West represent many facets of contemporary high-end manufacturing. Although designers from each region are highly specialized, they all offer viable approaches to getting new kinds of products made for a new kind of world. There may be no better place to bring this to bear and to highlight the tangible and beautiful realities of cultural difference than RISD.
8. How much structure or independence do students have in your courses?
I mostly teach in the graduate program at RISD, so students operate at a highly independent level, and I love that.
9. How does the program connect students to the surrounding art scene? How do they learn outside the classroom?
We work with external partners and companies on projects, and we regularly exhibit student work in Milan and New York during those cities' design weeks. We try to give students as much exposure as possible in their two years of study.
10. What advice do you give to your students as they leave school and enter the field?
Learn to love ambiguity. Learn how to recognize opportunity and take it. Always remember how smart and talented you are.
© 2022 e-flux and the author