1. Why did you decide to go into teaching?
Teaching was something artists could do and an extension of who I was. It meant I could continue to be in an environment where learning is privileged and where I could keep learning. The School for the Contemporary Arts (SCA) at Simon Fraser University (SFU) had a close relationship with a network of artist-run centers, and I liked belonging to that community. I also felt I had something to offer students in thinking through the terms of inclusion in a complex and intersectional way.
2. What drew you to your school and what is your teaching philosophy?
SCA is an interdisciplinary school comprised of visual art, music, dance, film, and theater programs, and I am a transdisciplinary thinker who is curious about all kinds of ideas in many disciplines, so we're a good fit. Plus, SFU's art program, while part of a university, is set up more like an art school with a very open program and a malleable space. We can change the walls, make huge installations, basically experiment in the studio. Every student has a studio space, so it never feels very institutional.
My teaching philosophy holds that learning is not institutionally bound; it happens on lots of different scales, not just through rationalized cognition but through other ways of interacting with each other. That's why I love the studio—it's art's laboratory. It allows for both control and improvisation in an environment where students can move freely and interact with the studio's architecture and the context of its site. What communities are we situated among? What are the politics of this place? What is the history here? The studio is not a Platonic space but rather a very perceptual and specifically located space. The teaching studio is a place to try on different registers of thought and affect and share openly without personalizing things—it's not about you, it's about the work—and practice different proximities and distances. The studio is such a special place.
So, in my teaching I nurture studio-based, embodied encounters among students and with materials. Assignments are a structure, a form for experimentation and play. At the same time, the studio is always coupled with the seminar­, the space of interacting with theory and ideas in a shared community. That's a big part of my pedagogy. It gets to the possibility of honoring art and the multifarious ways that research and practice can take place.
3. What theory and art history do you consider most essential for your students? What artist or artwork do you refer to most often?
That depends on where we are and when we are. My own theoretical reference points have changed over time, and I have admired many different artists over the years. Looking through my bookshelf and archives I can see the movement in my own thinking and making over time.
In my pedagogical practice, I try to tailor my suggestions to the particularities of the students and their respective practices. When I read or see something I think: Oh, so-and-so needs this work by that artist or this book by that writer. I want to facilitate their access to knowledge as power in the most expansive sense—not power over but with—and to keep on learning and (un)learning, to revitalize the critical imagination as a process.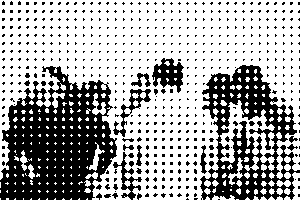 4. How do you navigate generational or cultural differences between you and your students?
I am a racialized woman from very particular historical circumstances arising from colonialism, war, and migration, so I've always had to navigate cultural difference, and I welcome intergenerational differences. It used to be harder to insist on the value of these different perspectives, both in the classroom and in the institution at large, but there is a cultural reckoning happening now in the discourse and in mainstream media.
In terms of generational difference, now, at my age, I'm keenly aware of how vital intergenerational mingling is. While not subscribing to the convention of traditions, there are some aspects of traditional culture, such as valuing intergenerational knowledge, that are important in a pedagogical context. Valuing intergenerational difference grounds our interactions in a reciprocity of respect and continual learning that goes in both directions. It makes possible our ability to create something together that expands beyond tidy boxes. There's a lot lost when you don't consider the views of younger people and a lot lost when you don't consider the views of older people. We can't afford that.
5. What changes would you like to see in art education?
I wish art education would align itself back toward the humanities and away from the Fordist model of technical training with its focus on jobs, jobs, jobs. The conditions of economic precarity have prevented people from really enjoying the privilege of an education, a privilege that should be accessible to everybody. Art school expands your mind—it's not a job. I still believe idealistically that education should be free. Access to education is still a marker of income disparity, and students shouldn't have to have five hundred jobs while they go to school. They get distracted, and the jobs inscribe a kind of capitalist urgency. Students don't have time anymore—time to explore and try on ideas, time to reflect and digest their changing selves, time to fail. I wish young people could have that time again.
Even after over thirty years of teaching, I still have issues with the relationship of the institution to the Other. There is still a Eurocentrism to the curriculum and in the additive model it uses to express diversity and inclusion. This model, while intended to lead to equity, has always been the wrong approach. It assumes that the Other expands on what already exists, but the Other really dismantles the epistemological and ontological foundations of the institution. Until institutions truly want to be dismantled, decolonization is always going to be a struggle. Nevertheless, on balance, I still believe you can get certain things done in institutions.
6. What is your educational background? Did you arrive at art from another field?
After getting a BA, I intended to go to graduate school to become a clinical psychologist, but I took an art history class in the humanities and became intrigued. Art is a great place and discipline through which to ask questions. So, I entered art school, and in my first year I thought, "This is what a fish feels like when they get into water." I've never looked back. I still love it, and I still believe in art-making. There's no replacement for art-making for me (if there was, I would take it!).
7. How have recent cultural movements and activism informed your curriculum?
I respond to what is going on in the world currently, but I'm also aware of the historical interconnections between movements and patterns of oppression and resistance. There's much to learn from history. How do we move forward so that we don't endlessly repeat the same cycles? We're always talking about social change and asking, "How does it happen, how can it happen?" A better question might be, "Why do things stay the same?"
Since my first semester teaching, I've embedded in my curriculum questions about our relationship as artists to social movements. Social movements inform my own practice, but while I pay attention to other contexts, I try to focus on the local and transnational movements that reflect where I live and the diasporic perspective through which I look at the world. For instance, here in Vancouver, there are significant Indigenous movements for self-determination and reparations for acts of dispossession and land theft. And the climate crisis, caused by an imperial and colonialist thinking directed at the earth, is also urgent here. These systems of oppression are completely enmeshed in one another, and it is their imbrication that concerns me most today as an artist, as a teacher, and as an elder in my communities.
8. How much structure or independence do students have in your courses?
I am responsible for shaping the course and within that structure there is plenty of room for students to experiment. I really try to generate good, interesting questions that stimulate their studio work and intellectual curiosity. I also try to ask questions that help encourage a kind of confidence so that artists can read theory differently and theorize differently. Knowledge is often used as forms of power to reinforce existing hierarchies, which closes things down. In my classes I create open structures that allow students to question the very assumptions of the structure itself. My classes are not a rote experience. The class has to mean something, for me and the students; there have to be stakes for all of us.
9. How does the program connect students to the surrounding art scene? How do they learn outside the classroom?
At SFU, we've always believed in being located physically within the art community and the greater community that surrounds it. In truth, I can't imagine students being plopped into a place, as if they weren't in a specific, physical city or town. The School for the Contemporary Arts is surrounded by the downtown eastside of Vancouver, a diverse, tight-knit, complicated neighborhood that houses many at-risk populations, is affected by many social problems, and is very socially and politically active.
Our physical location enables a lot of informal connections between students and the many local artist-run centers, as well as community-based arts organizations and socially focused nonprofits in the area. We encourage students to get involved in these organizations, and many do. We also have formal co-op learning programs for students, and an active community-engagement office that facilitates opportunities for students in public programming, community partnerships, and community-engaged research.
10. What advice do you give to your students as they leave school and enter the field?
You learned how to think critically, you learned how to create, you learned how to make a world. Now go out and make it. We live in extremely challenging times on so many levels; go out and create different conditions for a different future.
© 2022 e-flux and the author