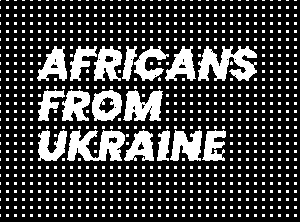 WE ARE AFRICAN AND INTERNATIONAL STUDENTS AND REFUGEES OF THE UKRAINE WAR
Like millions of Ukrainian citizens we were forced to flee for our lives due to the war in Ukraine since February 2022—we are refugees of this war and had to leave behind our belongings, our houses and flats, our studies and other ways of peaceful living in Ukraine as well as our investments in and fees for our future education and perspectives—some of us were separated from friends and loved ones and some even had to witness them being killed violently …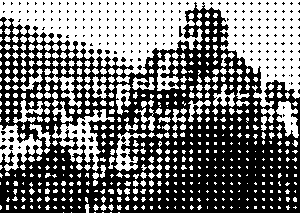 Unlike those millions of Ukrainian citizens many of us have been discriminated against all the flight way long—we have been excluded and even forced out of public transportation, we have been picked up and set out in remote forests, we have been held back at the borders from leaving the war-torn country without shelter from freezing temperatures, some of us have been dying unprotected from the cold at night and day, we were immediately told at the EU borders to return back to our respective countries of origin without regard to given situations and without access to refugee protection measures …
The EU-Council was very fast to announce that Ukrainian citizens will be granted unequivocal protection inside EU territories including unconditional access to social and medical care, work and education under temporary protection for refugees of war. Later on the same EU-Council even went on to announce that "ALL PEOPLE, who are fleeing war will be granted protection from and access to the EU, health, education, labor and residence—regardless of their nationality, ethnicity or skin color" …
Despite this actually unambiguous statement, there were immediate exclusions from exactly this unconditional protection status for refugees of war, formulated along exactly those lines of nationality, ethnicity, and skin color from the very same speakers of the EU-Council for those refugees of war who do not hold Ukrainian citizenship otherwise a Ukrainian permanent residence or have spouses of one of the two first categories …
What we demand:
According to the UN's Universal Declaration of Human Rights, to the International Convention on the Elimination of All Forms of Racial Discrimination, the Geneva Conventions and Protocols, the European Convention on Human Rights and other subsequent international treaties, declarations, codes and programs of action that EU countries are party to:
WE DEMAND IMMEDIATE PROTECTION AND EQUALITY OF TREATMENT!
We appeal to the German government that the unprecedented decision to grant immediate temporary protection to ALL those who call Ukraine their home is now being translated into a practice of equality.
For all of us Ukraine has been our home and the center of our lives.
All of us have invested substantial funds and efforts as to enable their studies or respective ways of life in Ukraine and all of us had to leave behind considerable belongings, properties, and deposits in uncertainty of probable loss or destruction by bombing, looting, or to state of emergency laws. Also from that point of view we are in no way different from other refugees of the ongoing war in Ukraine.
How do we feel?
After walking for days on end and having to experience segregation, racism, hunger, abuse, and violence at the borders as well as separation from families and loved ones, with parents and little children being affected and exposed to harsh weather conditions and the experiences of destruction of documents, financial losses, and educational losses, we now face burdensome uncertainty about our future. We are afraid and have anxiety. The trauma haunts us all. Some of us have problems sleeping, some of us have flashbacks or strong reactions to unexpected noises. The war has affected us all. We do not know how our future will be. We start to wonder if we should go to another country …
We do not know if we will ever be accepted here …
Should we go or should we stay …
We arrived in Germany to again face unequal treatment based on our nationality, ethnicity, and skin color as compared to people of Ukrainian citizenship, who were treated warmly and differently. While the German Minister of the Interior stated on March 3, 2022, "Third-country nationals who have been living in Ukraine with a regular residence status are also not required to go through an asylum procedure," the German directive on how to address our specific situation of March 4, 2022 even falls short of the EU operational guidelines to the Temporary Protection under Article 5 of the EU Council Directive 2001/55 by excluding various groups of Ukrainian residence-holders from temporary protection under section 24 of the German Residence Act, who would lose their actual accomplishments and their future by "going back to 'their' countries," which they have left for still unchanged true reasons.
We need temporary protection and clarity now!
We Africans and other non-European nationals from Ukraine are neither responsible for nor part of the ongoing geopolitical war but equivalently afflicted. We got into the same situation of war—both NON-EUROPEAN CITIZENS & UKRAINIANS alike—and we should be given the same rights and treatment because none of us planned this war and the impact and trauma affects all of us. Bombs and bullets do not discriminate amongst their victims! And thus protection should be the same for all of those who had and lost their homes in Ukraine when war broke out. Many of our friends or international student colleagues have even made the dramatic decision to stay back in war-torn Ukraine than to flee to EU countries that refuse to provide protection for them.
Non-Ukrainian nationals from the war in Ukraine arriving in Germany have been facing very different terms of treatment—both in different federal states and cities but also within the very same city throughout time and different facilities. While some received so called "Fictitious Certificates" for one year without further procedures others were pressured to submit an asylum application with their finger prints registered and passports seized. Again others were given a so called "Duldung" including the threat of deportation.
We call for immediate and unobstructed Temporary Protection, including the Right to Study, the Right to Work, and equivalent access to social benefits, i.e. accommodation, finances, medical care, and social welfare as Ukrainian refugees of war. Those of us that have been forced to apply for asylum due to lack of information and administrative inconsistencies should have the asylum application withdrawn and given back their passports.
We ask to be given valid and consistent information for clarity.
Germany should take an example from other EU countries that offer protection and opportunities for studies to ALL. It is basically a shame to Germany for stepping back in regard to its responsibilities.
EQUALITY IS A UNIVERSAL RIGHT—NOT A PRIVILEGE TO SELECT!
EDUCATION IS A HUMAN RIGHT—NOT PRIVILEGE BY CHOICE!
Contact #AfricansFromUA c/o ARRiVATi, Community Care Network, mailto:info [​at​] arivati.de
Speakers:
Sister Omwenga +4915216149012
Brother Enyia +4915781315784
Originally published at Black Community Hamburg.