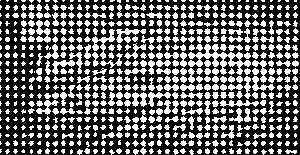 The small window that people have been looking through to identify themselves as humans is about to close again. We are now facing the same old challenges of being identified through our roots and heritages. It seems as if we are now losing our lives, privileges, and cultural achievements in an abrupt fall down. It feels as if we are racing deep down to the bottom of a reductionist ideological bias that defines us in a way that denies us the right to have an opinion. Simply like this and despite all the efforts that individuals have put in to be identified differently. This war is bringing us back to being identified as who we were before we were born: Arabs, Russians, Europeans, Americans, Chinese, and so forth.
However, we are not equal at all in this return of ideological bias. There still exists strong identities that have a chance to survive, others that don't have hope on their side at all. For a long time, we have been sneaking into some form of a space of equality to enjoy individualism, where every one of us has their own life story and achievement. There have always been "neutral" organisations that allowed us to perform the roles we wanted to play. Forming the technological advancement of globalization, these organizations have enabled us to express ourselves freely and openly but precluded hate and discrimination towards other nations, identities, and religions. For instance, social media platforms and their widespread interconnected networks appeared to be like a spacious, well-located coffee shop, accommodating everyone as long as visitors can afford a cup of coffee, without examining their nationalities or the languages they speak. Whoever frequented this coffee shop was able to express their opinions, present their ideas, and build a network of fans and followers. Otherwise, we were cognizant of the fact that all opinions and ideas presented there have no depth, no deep roots or solid structure. Something like our selfies and photos—the images we have of ourselves, with the fashionable clothes we put on in our day-to-day, the designers who made them, the selfies we take in random places, the cities we visit, where we go to cafes and landmarks as tourists. Anyone visiting Sydney will think of taking a picture of the Opera House, and similarly when a tourist is in Paris, they will want to take a selfie showing the Eiffell Tower in the background. Our life in this virtual world has been depthless and easily decoded from the first look. Despite the fragility of our relationships in this virtuality, we have been living our life and enjoying our "neutral" existence: "I take a selfie therefore I am."
It didn't take Facebook long to change its community standards that have governed our social interactions for a long time. Two weeks of war have been enough for Facebook to abandon its globalized face. Users can now spread hate speech as long as it is aimed at Russia. A quick policy change like this denies tens of millions of people their rights to express their shallowness on the platform. Facebook is not unique in this matter. All Russians are now obliged to leave this virtual world. We are no longer able to console someone living in Russia on the death of their mother since they are denied access to the network. We can no longer see what they might like, their daily whims, gossips, and desires. All of them now live in a dark cave and we have to join the chorus inciting hatred and violence targeting them, or at least ignore them as if they have never existed before.
This is by no means an argument defending the political and military conduct undertaken for the past few years by the Russian regime, under the command of the Russian president, who seems to have woken up in an elapsed time, in an age that he doesn't belong to. But the prompt European and American response to this ferocious return to history is in reality like a revival of the symphony of hatred of the nineteenth century. Its detestable melody is being played loudly, leaving millions of victims behind. This manifesto does not pretend that the past few decades were ideal, but we were at least able then to sneak into this world as individuals. Each of us has a personal history and a heritage of suffering that stipulated their belonging to this world. We were able to feel parity with our peers regardless of identities and heritages, and for that we had to put in a lot of effort. It was hard, but it wasn't impossible to be accepted in this world.
It looks like we are now being forced to take a biased position supporting an act of murder, literally. We cannot defend the Russian people if we feel they deserve to be defended. The verdict has already been issued; Russians are being forced to withdraw from this world and transition back in time to their old timeworn world. Even McDonald's is not available to them anymore. The globally berated fast-food chain—condemned and confronted by environmental activism, preachers of health and fitness, prophets of keto and intermittent fasting—is no longer accessible to the Russian people. They lost their own right to disdain McDonald since it no longer operates in Russia, as opposed to us who can still show condescension towards the fast-food chain when we want to.
This may be the first time in modern history that capitalist institutions have decided to walk away from consumers' demand. Needless to say, these organizations were obliged to take this course of action. They had to abide by the rules of the countries where they were incorporated. For example, Apple cannot dismiss a key decision of the American government, nor can Mercedes ignore a decision taken by the German authorities. In the end, compliance with such decisions means that the world is not in collaboration mode anymore.
At the start of Covid-19, worldwide cooperation was the most important response to control the pandemic. In fact, the vaccine was the result of joint efforts between scientists from two world-leading countries. And most importantly, when produced, the vaccine had been made available, albeit theoretically, to everyone in the world (Pfizer recently announced that it had refused a request by President Trump's son-in-law Jared Kushner to halt vaccine deliveries to countries that had already contracted with Pfizer). This is a good indication of worldwide cooperation and what it means. From now on it will not be possible for Pfizer or any other organization to refuse a government's decision since the strategy of Western authorities is clear: we want to hurt Russia by all means and nobody is allowed to circumvent this decision (the United Sates experienced similar behavior but in a less tense environment with McCarthyism during the Second Red Scare). On the opposite side, in Russia and for a long time, people have tasted the juice of hatred. Politics in Russia since Putin came to power has been founded mainly on the agency of hatred—hating anything residing outside the Russian borders. But the West hurrying up to beat the drum of hatred will not preclude the fire from consuming them as well.
Translated from the Arabic by Ali Chamseddine. Originally published in Ultra Sawt.