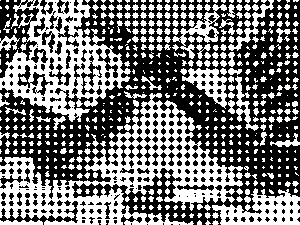 Between 1990 and 2020, Seattle experienced an economic expansion that was world-historical. As a consequence, the city went through a profound demographic transformation. Its population left the noon of a midsized city (516,000) and entered the morning of a big city (741,000). Its corporate community for sure lost Boeing but it gained Amazon, an online retailer that's now the biggest employer in Washington State.1 Seattle also experienced four construction booms during this period. One was followed by the recession of 1992 and was driven by the NASDAQ bubble of the 1990s. Another happened before the crash of 2008, driven by real estate speculation funded by banks with very low capital requirements and complex financial instruments that the movie The Big Short had Anthony Bourdain attempt to explain ("old fish thrown into a new seafood stew").2 The present boom—which, it seems, is finally waning—was detonated in 2013 by the rapid expansion of tech jobs and the introduction of flows of capital from financial centers around the nation and the globe. During much of the present and most excessive boom, Seattle had more cranes than any other American city.3
This is the general background of Seattle's meteoric rise to a global tech hub. But this economic process was not without its social, cultural, and economic upheavals. As money poured in from the tech sector, and as speculation dislodged the city from its local markets and class formations and connected it instead to a global elite that looks for locations to park surplus capital (usually in housing), large numbers of people in Seattle were displaced. In addition, a number of traditionally stable enterprises and institutions went into decline. We now inhabit a Seattle that's increasingly hostile to the poor and dominated by pro-police sentiment. The city has devoted almost all of its fourth boom to the construction of luxury apartments.
What I want to examine here, through four examples, are public artworks and architectural designs that have recently responded to two developments: One, the displacement of working-class and marginalized communities by way of a process that the great German-British urban sociologist Ruth Glass called, in her groundbreaking 1963 essay "London: Aspects of Change," "gentrification." (Glass's gift to the world of ideas was indeed that word and the punch of its meaning). Two, the transformation of Seattle's cultural and business complexes by what some economists in the tradition of Joseph Schumpeter celebrate as "creative destruction."
The Seattle of the third decade of the twenty-first century is witnessing an emergence, in architecture and public art, of works that have little or nothing to do with their present fourth-boom surroundings but instead represent what's disappeared or is in the process of disappearing. We have, I believe, entered the age of tombstone architecture.
1) Tombstone for Seattle's Pride Community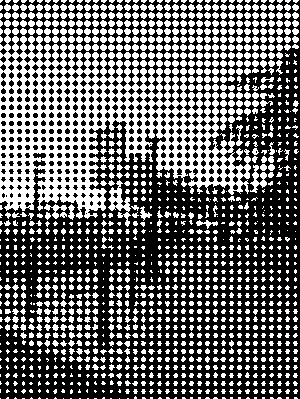 The most noticeable of the pieces on Seattle's AIDS Memorial Pathway, which was completed in 2021, is Christopher Paul Jordan's sculpture andimgonnamisseverybody.4 Forming an X composed of speakers, it's one of the most powerful public art pieces that Seattle has seen in maybe decades. It's displayed on a plaza in the Capitol Hill neighborhood, where the sculpture sets into motion colorful signs (Civilization's We're Already Here) that flow from the plaza into Cal Anderson Park (named after Washington's first openly gay representative in the Washington State Legislature) and eventually meet Horatio Hung-Yan Law's glass sculpture Ribbon of Light. But all of this impressive and moving LGBTQ-affirming art appeared at a time when, precisely, Capitol Hill no longer centralizes the LGBTQ community. Indeed, Seattle no longer has such a center. Many of the key cultural institutions of that dispersed and displaced community are gone—Bailey Coy Books, R-Place,5 Pride Parade. Indeed, the closing of Basic Plumbing in 2012, which was between two businesses that represented the neighborhood's new direction (or put another way, gentrification), Elliot Bay Book Company and Oddfellows Cafe + Bar, was a sign of things to come.
Capitol Hill Seattle Blog put it this way: "Over the years, the 10th Ave location for the unmarked sex club had become more and more a juxtaposition between an older, grittier Pike/Pine and the new era including neighbor Elliott Bay Book Co. down the street."6
Of course, Capitol Hill still has LGBTQ businesses and social services, but in 2021, when the AIDS Memorial Pathway opened, the neighborhood's LGBTQ community was a ghost of its former self. And I say this as someone who witnessed the culture shock that the opening of Linda's Tavern caused in 1994. It was a bar that wasn't directed at any group. It wasn't gay, lesbian, straight, and so on. It was just Linda's, and therefore popular with the hetero crowd. Now it's surrounded by luxury apartments for those whose only distinction is the incomes they pull from Seattle's tech-driven economy.
2) Tombstone for Seattle's Black Community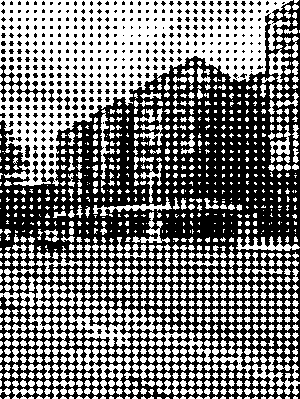 After a construction process that took two years, the impressively designed Midtown Square opened in 2022. It's located in what was once downtown for the Black community, 23rd and Union. This intersection has a history that's far from settled, despite the fact that the Black population in the Central District (CD) dramatically collapsed between 1990 (64 percent) and 2020 (below 15 percent).7 Most of the Black churches are now gone, and the Black Americans who could afford to stay in the Seattle area have moved to Renton and Kent, beyond South Seattle. Also gone is a curious Black-owned business that bought gold at all hours of the night. Midtown Square, which is across the street from a new Whole Foods, was designed by the respectable Seattle architectural firm Weinstein A+U, and includes panels by the active and talented Seattle artist Adam Jabari Jefferson.8
The panels—which are part of a swirling collection of art9 devoted to the memory of the old CD, the CD that in the 1960s was 70 percent Black,10 the CD that gave us Jimi Hendrix and Quincy Jones and Ernestine Anderson—are of Black people. But a lot of Black people are no longer in the area. This art, as good as it is, is not all about the future, which is increasingly white and white collar. It's about the past. Black people, Black working-class people, were once here, and so were their clubs and shops. That was yesterday. But here today is all of this art and architecture about them. Tombstones for the graveyard of gentrification and property speculation.
According to the real estate website Redfin,
In July 2022, Central District home prices were up 13.4% compared to last year, selling for a median price of $975K. On average, homes in Central District sell after 6 days on the market compared to 7 days last year. There were 193 homes sold in July this year, down from 296 last year.11
Indeed, because of this ever-increasing concentration of capital, you are more likely to find a Black Lives Matter sign in the CD than an actual Black person.
3) A Tombstone for Print News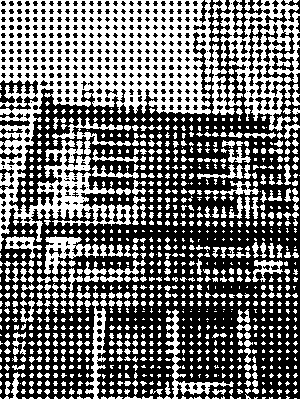 In 2011, The Seattle Times moved out of the Seattle Times Building, which was built in 1931 in the art deco style. In 2013, the property was sold to the Canadian developer Onni Group for $28 million. Today it is a complex called Onni South Lake Union.12 It has two office towers and, most importantly, a hotel called Level Hotel ("the brainchild of the Onni Group"13). The facade of the Level, which also has furnished luxury apartments, is covered with headlines from the twentieth century, the century of print journalism: "Plan to End Strike Here is Reported Feb 5 1919," "Boeing Jet Transport Makes First Flight July 15 1954," "Dome's Final Roar – Crowd Raises Last Cheer While Stadium Crumbles March 27 2000," and so on.
A Seattle Times employee had this to say about the architectural tombstone to print:
These random news "headlines" on the new luxury apartment building across the street from our newsroom feel like a weird flex

I need to know … why???

—amandamsnyder (@amandamsnyder), January 23, 202214
It must be noted that The Seattle Time's twentieth-century rival, the Seattle Post-Intelligencer, stopped printing papers soon after the crash of 2008 and the collapse of Washington State's biggest bank, Washington Mutual, which is now a part of Chase Bank.
4) Tombstone to Boeing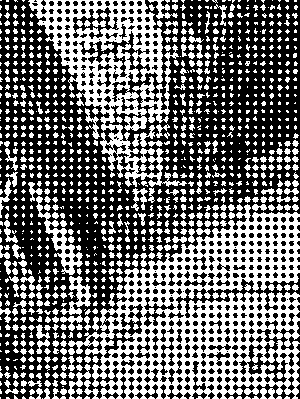 Let's end this brief survey with something that might happen in the future: a memorial for what was once the base of the region's economy, the production of machines that fly. The trouble began in 2001, when the headquarters for Boeing, then recently merged with McDonnell Douglas, up and left Seattle for Chicago. As is often now noted, the company, which had a rich engineering culture, became a company for shareholders,15 a fact that all of The Seattle Times's reporters failed to even write a sentence about.
Between 2000 and 2017, the airplane company cut jobs furiously, diminished the power of its unions by relocating a large of part of its production to South Carolina (a "right-to-work" state), and engaged in a series of massive stock buybacks16 that, again, The Seattle Times failed to mention. By the end of the second decade of the present century, its new planes started falling out of the sky.17 In 2018, a 737 Max plunged into the Java Sea. A few months later, another 737 plunged into Ethiopia. In 2019, Boeing's stock value crashed. In 2020, the company was begging for money from the government, as 737 Max sales stopped and the pandemic shut down the airline industry.
In 2021, Vancouver-based developer Westbank announced that it would place a 747 jumbo jet between its two South Lake Union luxury apartments. Designboom writes:
The once-discarded Boeing 747 is currently being disassembled in California's desert town of Victorville, after which it will be transported north to Seattle for Westbank. This process involves the loading of the plane in pieces onto two dozen flatbed trucks, and its reconstruction in Seattle.

There, the reassembled fuselage will be suspended between the two towers which are currently under construction at Stewart Street and Denny Way, a site in the city's South Lake Union neighborhood. Ultimately, this 250-foot-long, 65-foot-tall airplane will be elevated 14 feet above the galleria at Westbank's WB1200 towers.18
If this project is completed, it will represent another tombstone for a Seattle receding into the past, a Seattle that once had a company whose engineering feats, such as the jumbo jet, amazed the world. These days, Boeing is reduced to selling its properties in the region and, in the hunt for government cheese, is relocating from Chicago to the Beltway.19 We may leave this decade with no Boeing and only a tombstone of its former greatness between two luxury towers.
The ideas in this article were first presented at the Arts at Airport conference on August 23, 2022. The conference was organized by Sea-Tac International Airport's curator Tommy Gregory.