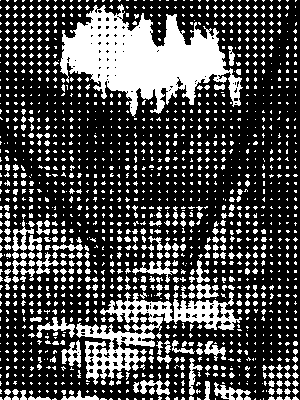 Ilya Kabakov died a few days ago. Ilya changed my artistic life more than once, and I suspect he had the same effect on many others.
Growing up as a Soviet immigrant in New York and attending an American art school, my teachers and classmates prized minimalist aesthetics or a kind of a postmodern self-consciousness, neither of which I could really understand or reproduce. A professor once compared the effort I put into art as that of an earnest old boxer with no chance against a sophisticated fighter like Muhammad Ali, who—like American art—dances this way and that, weaves, bobs, and feints, effortlessly winning every fight. It was a funny characterization of Soviet art and American art during the time of all the Rocky movies with Sylvester Stallone. It was also embarrassing to be told such a thing, but not for very long, because I would soon see an exhibition by Ilya Kabakov for the first time.
It was Ilya's first show in New York, at the Ronald Feldman Gallery in 1988, and it came as an artistic shock: his installations were relentlessly narrative and populated by a myriad of idiosyncratic fictional characters, each with his or her own peculiar story. There was nothing minimal about it: room after labyrinthine room, the show kept accumulating stories—like A Thousand and One Nights, except each narrative contained a conceptual snap that would go off like a small explosion in your mind to release new psychic and intellectual spaces. His works played with representation in ways I had never imagined possible: from deliberately deadpan modernistic figuration in painting to dry, conceptual scientific charts and graphs, and onward to children's book illustrations, avant-garde forms, readymade objects, scenography, text, sound, or theatrical lighting. It was by far the most sophisticated art exhibition I had ever encountered, and yet it did not feel postmodern—in spite of being extremely playful.
The exhibition was also very successful: it was widely discussed and reviewed, and seemed to have an enormous impact far beyond New York. I was able to assist the gallery by translating text in some of the works and fact-checking newspaper articles about the exhibition, which meant long-distance calls to small towns in Russia and Ukraine to verify certain things like the rustling of trees near a particular library. Naturally, it seemed deeply perplexing that someone from America would call long distance to inquire about such mundane details. But it was the first time I deeply connected with a contemporary art exhibition, to the extent that I even tried to replicate some aspects of it in my own studio.
Many years later, I unexpectedly encountered Ilya's work in Marfa, Texas. In the early 1990s Donald Judd had invited Ilya to create an installation on the vast 340-acre tract of land belonging to the Chinati Foundation. Adjacent to the massive industrial building (formerly used as a jail for German prisoners of war during World War II) housing Judd's signature tooled aluminum cubes was a small wooden house transformed into a Soviet-style children's school. The school appeared hastily abandoned, with dusty books strewn across the floor and other remnants of Soviet-era memorabilia scattered throughout the classrooms. The contrast between Judd's immaculate, shiny products of capitalist industry and Kabakov's dilapidated Soviet cadaver was powerful, and while they may initially seem to trumpet a US Cold War victory, the spectral remains of the Soviet school continue to haunt.
Boris Groys often refers to Ilya Kabakov as one of a handful of artists in the Soviet Union who embraced neither official socialist realism, nor its perceived opposite: Western modernist art, popular with "non-conformist" artists wanting to challenge the official style. Instead, Kabakov focused on the complex visual and cultural language of late Soviet socialism with a critical, philosophical, and post-structural perspective, mining it for semiotic potential to overcome brute ideology.
Perhaps my art school teacher did not realize that the movement of Soviet art had been diametrically opposed to that of American modern art: while American modern art gradually shifted from realism and mimetic representation towards non-objective and abstract language (also with some encouragement from the CIA), Soviet art was abstract and non-objective from the outset, and only moved to reestablish representation after more than a decade of explosive experimentation—which overshot the artistic traditions and understanding of its time so drastically that it seemed as if they were already flying through outer space. Even to this day, the work of this period remains fertile ground for the most radical contemporary imaginary of form and aesthetic theory, for modes of production, circulation, and content.
During the more repressive times in the Soviet Union, many artists were well aware of this history. Even if their work followed the socialist realist canon out of concern for personal safety or otherwise, the radical avant-garde was sometimes just beneath the surface. To encounter Ilya's artworks is to feel his awareness of such an incredibly sophisticated relationship—perhaps not unlike the resurrected Lazarus, a radical and extraordinary being who returned from the dead, but whose appearance was probably otherwise quite conventional. Despite their chosen forms, Ilya's works went far beyond the discourses of modernism and postmodernism, representation or abstraction, formalism or conceptualism, the avant-garde or kitsch.
In 2012, I was asked to interview Ilya for the catalogue of an exhibition of his and El Lessitzky's works at Van Abbemuseum in Eindhoven. Ilya and Emilia Kabakov lived in Long Island, a couple hours' drive from New York. Ilya never really learned English during the twenty or more years he lived in the US, so it must have been enjoyable for him to be interviewed in Russian without a translator. He talked about many things: from his childhood in Dnipropetrovsk in Ukraine, the city my mother is from and where I spent a lot of time as a child, to his artistic education in Moscow and all his works. One of many fascinating things he mentioned in passing caught my interest: cosmism—a philosophy of immortality, resurrection, and life in the cosmos. He was quite disparaging about it in a humorous and ironic way, yet it seemed like something important to research further. Which I did, and became totally mesmerized by cosmism for more than a decade, thanks initially to Ilya.

I was supposed to visit Ilya again this week, but unfortunately the visit had to be postponed due to illness.

Have a good flight, dear Ilya! You will be missed on this planet.