Feature
September 15, 2021
Amy Fung and Raymond Boisjoly
As many artists and educators wearily return to in-person teaching at art schools this fall, the systemic issues exacerbated by Covid-19—income disparity and racial capitalism, to name only two—have assumed profound importance in students' and teachers' practices in and out of the classroom. Here, Amy Fung speaks with artist Raymond Boisjoly, a citizen of the Haida Nation and assistant professor at the School for the Contemporary Arts at Simon Fraser University (SFU), about his experiences across all three Vancouver art schools, the recent controversies around race shifting in academia, and the hopeful signs of a politicized student body. This conversation took place between Vancouver, on unceded territories of the xʷməθkʷəy̓əm (Musqueam), Sḵwx̱wú7mesh (Squamish), and Sel̓íl̓witulh (Tsleil-Waututh) Nations, and Ottawa, on unceded Algonquin territory.
AMY FUNG: Let's start at the beginning of your own art education. You completed your BFA at what was then called Emily Carr Institute of Art + Design in the mid 2000s, shortly before they became an accredited university. You then went straight into your MFA at the Department of Art History, Visual Art, and Theory at the University of British Columbia. What initially brought you to Emily Carr, and what prompted you to go right into your graduate studies at UBC?
RAYMOND BOISJOLY: I grew up in Chilliwack, which is about an hour and a half east of Vancouver. Emily Carr was the only art school I had heard of at the time, so I applied. I had plans to be a photographer, but I think that is because I just didn't have a sense of what contemporary art meant. Over the course of my BFA at Emily Carr, I came to find photography was pretty limited in relation to the questions I was asking concerning ideas of identity and Indigeneity, so I applied to the MFA at UBC to move beyond specialization in a single medium. My application to UBC came together as an assignment for a professional practices course, so I didn't have a real idea of what it would mean if I was accepted. Arni Haraldsson, one of my instructors at Emily Carr, suggested I treat the experience like a residency, and this is the advice I give my own students who want to pursue graduate studies.
AMY: Since the early 1980s, a long shadow has been cast on Vancouver's art scene by a specific type of contemporary photography through legacies of Vikky Alexander, Ian Wallace, and Jeff Wall. Circling back to what you said about feeling the limits of photography, the kind of questions you were asking then as an art student versus the kinds of questions you are asking now, do you think the weight of Vancouver's photographic legacies come at the expense of other kinds of practices and discourses?
RAYMOND: The work produced by Vancouver artists from the 1960s until now made a lot of things possible for me. The artistic and discursive work by people like Ken Lum and Jeff Wall communicated to me that art was itself a discursive activity. Strangely, I feel as though you see less and less photography in Vancouver art spaces.

But one of the most impactful classes I took in my undergrad was a course with Clint Burnham. It was an intro to literary theory course masquerading as an art history course, and it led me to look at writing that was directly related to exploring my own ideas of Indigeneity in the work I was making. Claude Lévi-Strauss was perhaps the writer that made the strongest impression on me at this point in time. I encountered books like The Savage Mind and Tristes Tropiques at used bookstores, and they pushed me to look at a lot of things written in response to structuralism and post-structuralism, which in turn led me to understand the importance of postcolonialism to postmodernism. It felt exciting to read these books and make and perceive these connections between these texts in relation to my experiences.
AMY: Over the years, you have established yourself to be one of the most theoretically rigorous artists around, and I'm wondering how important theory is for your teaching. What strategies have you used to engage those in art school who may be less excited by post-structuralism?
RAYMOND: I really appreciate having the opportunity to talk about certain works without feeling the need to justify talking about them. I taught an art history survey on contemporary Aboriginal art at Emily Carr that was really fun, as I got to look at the intersection of various issues of history, politics, and cultural practice in a global context. We read works by Indigenous artists through the writings of Frantz Fanon, such as "On National Culture," or we looked at Continental theory as an interesting approach to understanding the broader contexts for Indigenous art. What would happen, for instance, if we read Indigenous art through Deleuze and Guattari's Kafka: Towards a Minor Literature? There's a passage from this text that says literature written from a minority perspective, or "minor literature," can be a revolutionary force for all literature. I like to paraphrase this idea to explore how Indigenous art provides the radical potential for all art. Reading across disciplines creates a capacity for learning and further understanding the potential of the political, spiritual, economic, and artistic facets of life.
What I find interesting and important is to try to contextualize and flesh out concerns for what Indigenous art can be and not just what it has been as reflected in its engagement with Western artists and practitioners. This is not a proprietary thing. Indigenous artists can make art about whatever they want to make art about, especially within a Western art institution. It is not my place to make traditional art as I am not versed in such practices. I have no business talking to people about traditional work and life. My concern is to figure out the complicated terrain between Indigenous art and Western art when studying and teaching in a Western institution.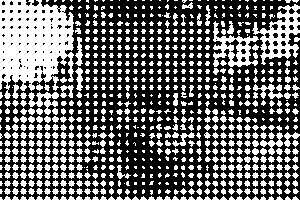 AMY: Right. It's like when we read a lot of eighteenth- and nineteenth-century philosophy, especially on political economy and liberalism, we have to understand that the other side of it is colonialism. The history of European thought cannot be divorced from the historical contexts of violence and imperialism.
RAYMOND: Something really meaningful that I think about a lot is the complicated relationship between Indigenous art and surrealism. For me, it's about what industrialization has done to us, impacting human culture and human relationships to the world. Surrealism embodied this way of engaging critically with the negative impacts of industrialization, which left the Western world spiritually bereft, and as a movement, it was really thinking about that peculiarity by looking to the cultural life and practices of non-Western peoples. Then there's surrealism's impact on anthropology, and personally I have been fascinated with the work of political anthropologist Pierre Clastres and his Archeology of Violence and Society Against the State. His work communicates to me that Western democracy is not a natural thing and the importance of looking critically and seriously at the political systems of non-Western peoples, specifically Indigenous systems, to understand how Western democracy distorts our relations to one another and our capacities to engage with political life.
AMY: Academic institutions have lately been more aware of hiring faculty who better reflect the diversity of the student body. But at the same time, this kind of hiring and support often repeats a Western institutional logic. What kind of mechanisms do you think could be put into place to better support diversity initiatives that go beyond window dressing?
RAYMOND: I think a lot of diversity hires begin with the idea of "good intentions," but this has turned out to be highly problematic. I'm concerned that efforts to diversify don't necessarily follow an anti-racist approach, and also that having some Indigenous faculty doesn't necessarily reflect the breadth and diversity of an Indigenous student body at any given institution. I see greater participation of students as really crucial in shaping the direction institutions take. I really appreciated that aspect at Emily Carr and SFU: seeing students offer critical perspectives on hiring committees and hearing the questions they ask to incoming faculty. Students are very capable of communicating their concerns and the trajectory of what they imagine might happen as a result of addressing those concerns. Institutions want to believe they can change things for the better for the students, but it's really important to center student experience.

It's complicated and a nagging concern, as it does seem like many institutions are more likely to hire people of mixed heritage for faculty positions, people like myself who can pass in these spaces. Sometimes students don't even know that I am Indigenous, that my presence within any institution as an artist or faculty member does not exactly represent what these institutions desire. People of mixed heritage and lighter skin seem to be more visible to institutions. Their visibility likely informs hiring and the institutional desire to diversify. These are ongoing challenges we need to address in order to understand what exists beyond the view of institutions.
AMY: I understand these can be sensitive topics when speaking of passing under the rubric of white supremacy, and I do wonder if change can come from inside these institutions to hold them accountable to systemic change.
RAYMOND: I do feel like there is a critical mass around these issues and hiring decisions have been placed under greater and greater scrutiny. At this point, I am not sure if it has changed the situation yet, but it does lead to people talking about it more and to things like cluster hires, where the room can be filled with people who can articulate their complex relationships to institutional learning. But we also have to ask, especially in the case of Emily Carr, is it too much too soon? The recent cluster hire and the subsequent claim of race shifting against one of the hires at Emily Carr has really dampened the mood in this city. I understand these gestures as attempts to transform institutions, but they are not something that in themselves imparts change; they simply demonstrate a possibility for change.

Something really important to keep in mind is that we are open to approaching this differently and that instead of subjecting ourselves to incremental change, we want to be dealing with qualitative change. This is not simply about diversity numbers. I am concerned more with the institutional structures these conversations take place in, and who is given a role in these conversations. When I studied with people like Sandra Semchuk, I felt seen as an Indigenous student and person. Through her approach to teaching and especially through her work with her partner and collaborator James Nicholas, it was incredibly important to me to see different people talk about the systemic effects of colonialism. We need to provide meaningful experiences for Indigenous students to find out what their questions are and what they can pose for themselves. Non-Indigenous faculty can do this as well, but they need to be able to articulate how and why they relate to these issues and concerns.
AMY: As one of the only Indigenous faculty members in your department, do you feel like there is an undue amount of pressure on you to mentor and "represent"?
RAYMOND: I find my colleagues very easy to deal with, and they have been very supportive. With the recent concerns about Indigenous identity at SFU Galleries, there was a concern that they didn't want to get me to do what was more than necessary. They didn't want to exhaust me with the conversation about what "we" should do, so they would ask me for feedback when they felt like they really needed it rather than having me help form the messaging on initial drafts with them, and I appreciated that. It was a demonstration of what they were doing to deal with it, which was motivating for me. I was touched to learn that part of that came from other faculty like Jin-me Yoon, who wanted to make sure that the approach to these kinds of issues involve the differing experiences of certain subject positions. Jin-me has been really important to me in thinking about what it means to negotiate these institutions as a non-white faculty member, especially when she encouraged me to seek my first tenure-track position.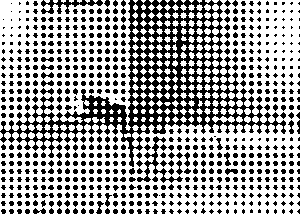 AMY: In the corporatization of higher ed, which also tends to harbor people who believe themselves to be more liberal and who view students as clients, how do you think students can be politically motivated to engage with the institution of art school?
RAYMOND: It's important to find ways for students to feel motivated or politicized in terms of these larger systemic issues. That client mindset is an obstacle. It's important to provide students with the context to think through and figure out what it even feels like to have these experiences so that they become aware of their own agency.
I remember being a student at UBC in a colloquium on the visual art department's future in the wake of a university-wide moratorium on faculty hiring and Ken Lum's departure. The department was going through an intense change in reflecting on its own legacy. But they brought in outside perspectives to look at how art programs could exist going forward and not just how they existed up until that point. I found it amazing to have that access and to think through possibilities of meaningful change at the institution. I don't know what the intended outcomes were, but for me, those conversations brought me up to speed on what had been happening and what could happen.
More recently this summer, there was a fascinating exhibition that the first-year MFA students at the School for Contemporary Arts at SFU did in their studio space at 611 Alexander rather than at the university gallery. They published a hopeful statement in the Audain Gallery window as a direct response to an ongoing issue at SFU, and it was really exciting to see their show at their shared studio space. It's been a complicated time to be a grad student: you can't benefit in quite the same way from going through these shared experiences with each other as previous cohorts have, but there have been galvanizing conversations like this one that also brought them closer together as a group.
AMY: It's incredible the students were the ones who were able to publicly respond within the institution as it seems like almost everyone else has been muzzled, exhausted, or just been apathetic after months of silence.
RAYMOND: Art school is when you're thrown into a situation with people you don't know and you have to see what you can make of it. I never worked with an Indigenous instructor when I was a student at Emily Carr and that subsequently became a substantial concern for me. Art schools are a really complicated place to deal with ideas of Indigeneity and the place of Indigenous art within a Western art institution. There are a lot of instances of race shifting, especially in academia, and I am really concerned when people with spurious claims take up that space and try to model an engagement with issues of Indigeneity with Indigenous students. It really negatively impacts students. I have heard from Indigenous students who came to realize they worked with these "pretendians"—people who were important to these students in their formative education—and it produced a lot of hurt, as the students believed they were sharing experiences with another Indigenous person when this simply was not the case. I am definitely thinking through the ways in which these people may disingenuously engage in dialogue with Indigenous students and take information from others that they may use in a peculiar way so they can speak with a greater authority over their claim to Indigenous experience.
AMY: What's keeping you excited about teaching this upcoming year?
RAYMOND: I am pretty excited about the interdisciplinary character of the SCA at SFU; they are trying to bring in people and conversations in other ways to speak in relation to Indigeneity. There is a lot of hiring happening at the SCA currently, and I am encouraged by the approaches that incoming faculty are taking in regards to their research. Internally, ongoing conversations among faculty, staff, and students pose some really interesting questions relevant to the variegated character of global Indigeneity, similar to how other peoples have been considering their own Indigeneity in relation to others, like the Sami in Northern Europe and nomadic groups in Asia, who have culturally and politically engaged communities in shared experiences and concerns for decades. In North America, we tend to think of Indigenous people in very specific ways, but Indigeneity may exist in practice rather than in name. Indigeneity is what we do rather than who we are.
AMY: How did you and your students approach the disruption of teaching and learning under Covid restrictions?
RAYMOND: Teaching visual art online, I was amazed at how the students managed and what they were able to accomplish under such circumstances. I would like to think this experience provides a good point of reference in terms of what it's like to work under limiting physical circumstances, whether it's a tiny studio that is also your bedroom in your parent's house, or it's not having a studio at all. So, when there is a greater possibility of available resources, it can meaningfully change the type of work you can make. I am hoping that the changes on the horizon away from remote learning provide an opportunity for students to really think of what they can do when their environment or sense of possibility expands.
AMY: For a city the size of Vancouver, with fewer than a million people proper (two and a half million if you count all six of the surrounding municipalities), does it really need to have three different graduate art programs? How should students, domestic and international, decide between the three?
RAYMOND: I think they all do very different things in how they outline studies for the students. The most important thing in pursuing graduate studies is choosing the right individuals who can meaningfully impact your own practice; there are people at each institution who are worthwhile, but all three schools are very different in regards to the structure and size of their graduate programs, not to mention the costs. I am reminded though of something Andrea Fraser said at her keynote for the Vancouver Art Book Fair a couple of years ago. There was a question about whether grad school was still a viable option for artists, and her advice was to choose a grad school where you won't leave with any debt. Make your experiences useful for you and leave debt-free.
© 2021 e-flux and the author