For the vast majority of the people who inhabit the Caribbean Basin, moving between the countries that comprise it presents a difficult challenge: mobility in the region is determined by existing colonial structures, and travel visas and high transportation costs depress the circulation of the area's inhabitants. The economies associated with tourism have contributed to this deadlock, and the movement of foreign visitors and investors is generally more fluid. Through many strategies, over centuries, the Caribbean has been a brutal laboratory for the implementation of capitalist economic models: first, in the sixteenth century, through colonial exploitation by European powers, and later, since the nineteenth century, by the United States. What we in the Caribbean are today was forged from pure violence, both historical and contemporary. Many of these frameworks still manifest in manipulations to local sovereignty, such as France's indemnity against Haiti for its independence (repealed only in 2016), or in direct colonial policies, as is the case of the United States' control of Puerto Rico and some of the Virgin Islands, to name only some. Despite these adverse political and economic circumstances, cultural production in the region is extremely interesting, complex, and powerful, and despite differences in history and language, certain idiosyncrasies are common among the populations of the Caribbean. I do not wish to repeat homogenizing perceptions or clichés, but it is true that the people of the region share much in common, including ways of being, thinking, working, and living. Against colonial impositions, much of the thought produced from the Caribbean considers the body of water that defines our region not as a border but as a "unifying agent." 1 Figuring the Caribbean as a site of exchange and emancipation is just one starting point of the educational program RAY | RAYO | RAYON.
The organizers of RAY | RAYO | RAYON define the initiative as an interdisciplinary and experimental art education program operating from the insular and continental Caribbean that places the relationships among and emancipation of the region's constituents at its center. Convened by the Dominican curator Yina Jiménez Suriel and the Puerto Rican artist Beatriz Santiago Muñoz, the project had its first face-to-face meeting in Santo Domingo, Dominican Republic, in October 2022. In this meeting, participants from the Caribbean with various art backgrounds took up as their primary goal the responsibility of imagining the future form of RAY | RAYO | RAYON (hereafter RAYO). 2 The first day of this meeting was held at the National Botanical Garden in Santo Domingo, a deliberate decision by the organizers to discuss art education in a space not necessarily linked to the art world or higher education. Our sessions coincided with the National Festival of Plants and Flowers, an event that had been on hiatus for two years as a result of the pandemic, and the Botanical Garden was packed with people attending the festival, creating an environment quite rich in human activity. It was fortuitous that RAYO coincided with this event, considering that the program aspires to be in constant contact with other cultural manifestations: in the Caribbean, thinking about art should never happen in a void. The first day we met in an open pavilion with a thatched roof, where we not only made use of a public facility but also worked within the tropical context of the space—with the trees, the breeze, the heat, the humidity, and the sound of the birds inevitably becoming part of the collective thought process.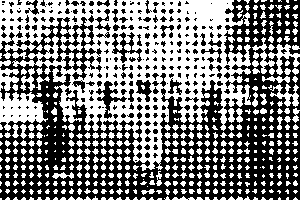 Beginning with a self-ethnographic exercise, this first meeting focused on the participants' reflections on their education in art and life. From sharing their formative experiences in a kind of educational detournement, certain elements of art and humanities education that intertwined with life itself arose as critical links among many participants' practices. This exercise also explored what elements were common among art education programs across different islands and what were not. For instance, conversations in a bar were understood as important as those in a classroom, and it was also pointed out how the importance of working together, whether in a studio or in organizing events or projects collectively, could sometimes go underrecognized, despite an being fundamental to art education. Serendipity was understood as another element that should be protected within the participants' analyses of art education in the Caribbean. The idea of RAYO was determined in part from these experiences, drawing on what has already been interesting and what should be changed; it was a common thought that neither the current educational opportunities in the region completely satisfy the potential of a program focused on the region and its context.
Within this exchange, the lack of solid institutions for education in the arts and the colonial dependence that still exists in the Caribbean were raised as explicit conditions for RAYO to address. In some of the islands, there are no proper BFAs, and graduate programs are basically nonexistent. Further, some programs do not necessarily address the conditions informing cultural production from the region. The United States and Europe are, for many, the only options for higher art education, thereby enforcing still-existent colonial dependencies. It is necessary to note the economic and political costs that studying abroad might have for people who want to educate themselves in the visual arts: the increased expense creates a significant economic burden for students, which in many cases prevents them from returning to work in the Caribbean; this dependency in many ways presents unequal relations, in which the inhabitants from the region will end up as immigrants or second-class citizens in different countries. It is also interesting to note how several RAYO participants who studied outside the region, mainly in the United States and Europe, shared processes of unlearning or adapting their training experiences to the Caribbean context and almost always underwent processes of experimentation and self-direction to build other exchange opportunities and work spaces when they returned to the region. For example, when artists from the Caribbean study in the United States, much of their preparation is directed toward working in a generic, big city modeled on New York or Los Angeles. That is not necessarily bad, but the contexts and resources are different, requiring adaptation, and it becomes necessary to build support structures that correspond to what is and isn't available in these locales.
RAYO did not emerge from nowhere, which was clear from the first meeting. It is a project in relation to other past, present, and hopefully future efforts to address art pedagogy in the region, which unfold in institutions, official academic spaces, independent organizations, workshops, and self-organized support structures and exist in the work of many artists, art historians, curators, and writers. Here, the research work of Natalie Willis, who generated a list of art-related infrastructures across the Caribbean, including academic institutions, independent nonprofits, and everything in between, provided a starting point. 3 The proposed plan is that her list will grow from contributions by the RAYO online community. Communication within the Caribbean is limited, and for people working in the arts, it can be very difficult to know what initiatives, past and present, shape our art milieu. It is therefore incredibly useful to have access to such inventory, not only to be aware of what is happening, good and bad, but most importantly to find models of action produced by people working in the region. Another important proposal of the day was the call for a collective effort to identify those who are currently working on and in the region as possible collaborators. It was agreed that collaborations should take many different forms and varied scales, from big events to one-on-one work, and be open to the entire Caribbean and its diasporas. Despite persistently addressing how problematic many of the institutions in the region can be, the participants recognized that there have always been interesting people working within them. The relatively small scale of the region can be considered an asset, with histories of collaborations—not necessarily within institutional contexts—that can be expanded through interpersonal relations. Leisure spaces, for instance, are usually shared, and it is common to have people from different backgrounds interacting around the same project, such as a carpenter, an artist, and a biologist. This tends to open collaboration and possibilities for exchange, where sometimes friendship bonds come before working situations. One objective is to see how RAYO can catalyze these collaborations. It is also necessary to identify the existing physical infrastructure for art and learning. For example, if you need a theater and there is already one, you don't need to build a new one; on the other hand, the theater may not be necessary, and a corner store or a bar might work better as suitable venues for a talk or an exhibition.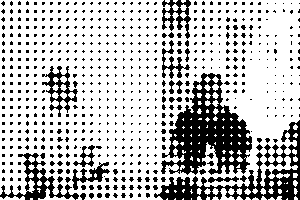 To start a conversation about art and emancipation it is necessary to address what form of art participants are talking about and what disciplines, models, and curricula, their ideas might apply to, if any. Participants in this conversion must also confront traditional roles and hierarchies associated with schools, students, and teachers. The purpose of this first RAYO meeting, and the ones that followed, was to think with time and as a collective about how this new program can exist and what it can achieve. For RAYO, the context is quite important and determines a large part of its mission. As an educational project, it draws from the tools we have, as well as our sensibilities. We must point out that our focus was on transcending what we might lack, so that adverse conditions do not become barriers. RAYO does not seek to operate only from resilience but from other ways of being, living, and working in the Caribbean. This position does not cancel working from a historical, political, and decolonial consciousness, where population displacement, racism, and the consequences of neoliberalism are not ignored. RAYO is the relationship of various pockets that currently generate emancipatory thought and facilitate making art in the Caribbean as an act of political presence. A series of independent initiatives have shaped these ways of working, such as Alice Yard, Trinidad and Tobago; NLS Kingston, Jamaica; Beta-Local, Puerto Rico; and Curando Caribe, Dominican Republic; to mention only a few.
More than definitions, the project proposes tones of work, a fluid ethos, in which work is done in and beyond the obvious categories of the contemporary art world. RAYO, as a project, intends to blur the lines between practices, disciplines, and fields of study and seeks to contribute to the study of historical figures who need more visibility and to be sensitively contextualized within local conditions and histories. For instance, Silvano Lora's work related to water transportation and Indigenous uses of canoes and exchanges between traditional crafts and visual arts in Dominican Republic during the 1980s are significant antecedents. Against all odds, there are many important artists in the Caribbean who do not participate in the global contemporary art circuit or who are only entering it now after many years of inactivity. In regard to anchoring our narratives and sometimes requiring alternative forms to narrate them, we must take these artists and their work into account. Similarly, we must also look to examples of how art can connect the many knowledges that traverse the region, as, for example, the practices of Los Tejedores, in the Dominican Republic, or Minia Bibiani, in Guadeloupe, make apparent. Roles are not necessarily fixed in this new kind of educational program proposed by RAYO, and the responsibilities of curating, making art, and teaching could shift depending on the project. That does not mean that these categories will be eliminated, but they will become lighter, alleviating some of the burden associated with disciplines and practices. This will be a pedagogical space where, for example, artists with no previous writing experience can propose an onomatopoeic writing project as a temporary educational program. As well, it is important to signal that in its core definition, interdisciplinarity transcends the art world, and collaborations between many fields are encouraged. To know the history of Caribbean sculpture or photography, it is equally important to know specific craft practices or species of trees native to the region. RAYO believes that thought can be produced from art practices in dialogue with other study fields.
In the sessions of the first RAYO meeting, it was suggested that manual work and thinking go hand-in-hand, and always in the present tense. There are countless examples of projects and practices, historical and current, that address this way of working, and this proposition felt natural in a meeting like the one held in Santo Domingo, given that manual work is at the heart of some participants' practices and in the region's art history, especially in printmaking. This mode is also connected to the do-it-yourself spirit of self-organized efforts or artisan workshops. The idea is that thought can be equally produced working one way or the other, but when both are combined, magic can happen. Regarding temporalities, there is the challenge of how to make specific projects and daily processes coexist within a collective equation, considering that RAYO aims to connect art practices from a fragmented space. It is important that RAYO aspires above all to be a collective support structure where artists in the region can spend time together. From those encounters, the plan is to experiment with new pedagogical exchanges where learning happens fluidly and at different levels. The first response is to organize specific projects, which range from journeys, walks, and meetings to publications and site-specific works. On several occasions participants mentioned how important it was not to forget the dynamics that occur within working contexts in more traditional workshops and to see how RAYO can promote collaborations and exchanges within these spaces. Within these parameters it is necessary to establish periods to spend time together, and these periods can be within dynamics of collective thought on a day-to-day basis. In this dynamic, moments of direct communication are encouraged, even if we speak different languages. There is no problem with broken and porous communication; there are other ways we can talk to each other, too, but this will require trial and error and being unafraid to fail. Exploring this mode can be a catalyst for finding other ways of relating.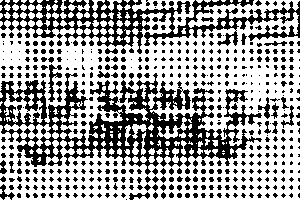 The goal of imagining a concrete pilot project emerged from the first RAYO meeting. The challenge remains to inaugurate such a project, not as much from a defined plan but from a common spirit. This chronicle focuses on the meeting in the Dominican Republic, in which I participated, but it should be mentioned that subsequent meetings followed, one online in February 2023 and in-person in Port of Spain, Trinidad, in May 2023. In all of these meetings it has been explicitly pointed out that RAYO is a process, and that it is necessary to give it time to develop. Of course, the project faces the problem that financing is generally tied to specific time frames, as well as the fact that many funds are designated to specific countries, which often block the access of others. Within this situation there is another important factor, that of not competing with the funds that other independent organizations in the Caribbean already receive. In conceptual terms, it was established that RAYO is already happening—its reflection is part of its becoming. Following this line of thought, the idea of routes emerged as central to the pedagogical project, where inevitably the journey is the methodology. The key is to find the right ways to connect different routes, even if they are at times created accidentally. A common fantasy among artists in the region, for example, is to do projects from a sailboat, but to do so, it is first necessary to learn how to sail. Learning can also be done in an exploratory stage, where a kayak, given its different scale, might provide a more navigable option.
There are several clear points that should be included in this narrative: RAYO promotes the exchange of different forms of knowledge, as well as new paradigms focused on the training of artists. These are open, flexible, and very broadly defined. The program will not have accreditations, diplomas, or degrees; it will try always to be free of cost. The program cannot be exclusive: if there are interested participants, they cannot be discredited for not having sufficient preparation or experience. This point is important, since there was a recurring discussion about what to do with young artists who are starting their careers or are enrolled in educational institutions in the region and interested in other forms of education. Within this situation, it is necessary to see how to address expectations related to paradigms of professionalization in the arts, which RAYO has not yet resolved to address. Another factor that has been taken into account is determining when to open the conversation to other cultural agents not coming from the visual arts, as well as to people with other backgrounds, whether from science or within other fields of knowledge and contexts, such as agriculture, fishing, and carpentry, for example.
At the moment, RAYO is perceived as a generator of support structures, specific to contexts and moments. These, in turn, are expected to serve as catalysts for relationships and exchanges among artists. More than anything, the group expectations are that, in a kaleidoscopic way, the routes and meetings that promote working and learning together in and from the Caribbean can be multiplied. These exchanges will provide other opportunities for artists in the region to produce work together, ideally experimenting in forms of collectivity. In the long run, this could also develop a solid base for younger artists, providing them with other models for education, production, and experimentation in their art practices. RAYO is part of a common recent synergy of interest in the Caribbean, within the region itself and its diaspora. It is necessary to organize efforts like this when the ideal conditions align, especially in an area where the paradigm of fragmentation and disconnection has been the historical norm.
Notes
1
See Reniel Rodgríguez Ramos and Jaime Pagán Jiménez, "Interacciones Multivectoriales en el Circum-Caribe Precolonial: Un Vistazo desde Las Antillas," Caribbean Studies 34, no. 2 (July–December 2006): 99–139, →.
2
The following persons participated in the October meeting: Iberia Pérez (curator, Caribbean Cultural Institute Coordinator, Pérez Art Museum, Miami), José Rozón (artist), Julianny Ariza (artist), Luis Graham Castillo (curator), Madeline Santil Jiménez Santil (artist), Marily Gallardo (artist, choreographer, and director of the Kalalú Dance School), Mario Sosa (public policy expert), Maurice Sánchez (artist), Pablo Guardiola (artist and co-director of Beta-Local), Sharelly Emanuelson (artist), Tessa Mars (artist), Tony Cruz Pabón (artist), Yolanda Wood (art historian), Victor Torres (artist and researcher, RAYO administrator), Beatriz Santiago Muñoz (artist, co-organizer of RAYO) and Yina Jiménez Suriel (curator, co-organizer of RAYO).
© 2023 e-flux and the author