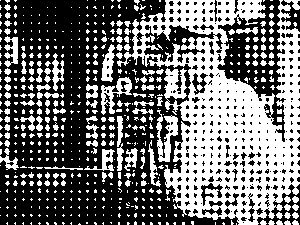 Since last night I have been receiving letters and calls from friends and colleagues from all over the world expressing amazement and asking for an explanation of what happened to the Ukrainian Film Academy. I am also trying to understand this.

On February 27, 2022, I released the following statement:
The war unleashed by Russia against Ukraine is a suicidal and insane act that will inevitably lead to the collapse of the criminal Russian regime. The whole world has witnessed the battle between Good and Evil, Truth and Falsehood, a battle of biblical proportions. Victory will be with Ukraine! I am appalled at the indecisiveness and caution of governments, public organizations and citizens who could help Ukraine not only with words, but also with quick and decisive actions. The humanitarian tragedy that is unfolding before our eyes is largely provoked by the hypocritical policy of appeasing the monster, the policy of doing business with Russia. For decades, the Western world has turned its back on the crimes committed by the Russian regime in Chechnya, Georgia, Crimea, the Donbass, other regions of Europe and the world, and made compromises based on a policy of "pragmatism." The time has come for the world community to wake up, realize what is happening and crush the Russian monster!
I left the European Film Academy because their initial statement, released a few days after the start of the war, was too neutral, toothless, and conformist in relation to Russian aggression. They did not even consider it possible to call the war a war.

Over the past few days, I have been explaining to various publications and journalists from Europe and America the reasons and essence for the outbreak of war, calling on the world to join the fight against Russian aggression, as well as participating in charity screenings of my films Donbass and Maidan, the funds from which go to help Ukraine; I help evacuate people from Ukraine and help refugees.

In the tragic situation of the war, it seems to me that one should try to maintain common sense. I am against the boycott of those of my colleagues, Russian cinematographers, who opposed and continue to oppose the crimes of the Putin regime.

With amazement, I read the Ukrainian Film Academy's statement that I had been expelled for my cosmopolitanism. Translated from Greek, "cosmopolitan" means "citizen of the world." The first person to proclaim himself a cosmopolitan was the ancient Greek philosopher Diogenes. The Stoic philosopher Zeno, the German philosopher Emmanuel Kant, the enlighteners Voltaire, Diderot, Hume, and Jefferson called themselves cosmopolitans.

Since the eighteenth century, a "cosmopolitan" meant a person who is open to everything new and free from cultural, religious, and political prejudices. Only in the era of late Stalinism, during the anti-Semitic campaign unleashed by Stalin in 1948–1953, did this word acquire a negative connotation in Soviet propaganda discourse.

Speaking against "cosmopolitanism," Ukrainian "academicians" now use this Stalinist discourse, which is based on hatred, the denial of dissent, the assertion of collective guilt, and a ban on any manifestation of free individual choice. Or are they against the philosophical tradition of Diogenes, Zeno, Kant and Voltaire? Are they against the values ​​that underlie the culture and society of modern Europe, which they say they long for? I am compelled to speak in detail about the semantics of the term "cosmopolitan" because, outside the former Soviet empire, the arguments given by "academicians" are intelligible only to Sovietologists.

Every year, professors of the Russian language from the University of Nantes (France) hold a festival of films from the countries formed after the collapse of the USSR. I learned about this festival, which is funded by the University, from a letter from the Ukrainian Film Academy. Today I contacted the organizers of the festival and found out that the "academy" and members of the Ukrainian cultural establishment, in principle, support the decision to hold the festival, but only request that all Russian films be replaced with Ukrainian ones. Literally: "... we propose to replace all the films of the program with films produced in Ukraine or about Ukraine, thus separating (the letter says "delimiting") our culture from Russian cinema ... ."

When the festival organizers refused to do so, they were attacked and insulted by Ukrainian cultural figures. The motto of the festival is "Entre Lviv et l'Oural," which means "Between Lviv and the Urals," and not "From Lviv to the Urals," as the "academicians" translated from French. The festival screenings are charitable: all the funds raised will go to the Red Cross, towards emergency assistance to Ukraine. This is stated on the website of the festival. The festival is not supported by any Russian institutions.

"Now, when Ukraine is struggling to defend its independence, the key concept in the rhetoric of every Ukrainian should be his national identity," write the Ukrainian "academicians." Not a civil position, not a desire to unite all sane and freedom-loving people in the fight against Russian aggression, not an international effort of all democratic countries to win this war, but "national identity." Unfortunately, this is Nazism. A gift to the Kremlin propaganda from the Ukrainian Film Academy.

In their appeal, Ukrainian "film academicians" demand from the world community "not to position me as a representative of the Ukrainian cultural sphere." Never in my life have I represented any communities, groups, associations, or spheres. Everything that I say and do was and is only my individual word and deed.

I have always been and will remain a Ukrainian filmmaker.

I hope that all of us will keep our common sense in this tragic time.

—Sergei Loznitsa, March 19, 2022