1. Why did you decide to go into teaching?
I'm not sure I ever did! I feel enormously indebted to the few good teachers I've had in my life, and I think that's a large part of why I take teaching seriously. Learning how to learn is an ongoing process. I like Gregg Bordowitz's list "Philosophy of Teaching (1997 to the Present)." The last three entries are "The teacher teaches learning," "Learning teaches the students," and "Learning teaches the teacher to teach."
2. What drew you to your school and what is your teaching philosophy?
I started teaching in the Critical Studies MA department at Sandberg Instituut in late 2014. I had just moved to Amsterdam, and the department was still new. I was drawn to the prospect of teaching writing and research in the context of a fine arts academy. Where there would be a connection to artistic practice, and research could be practice-led. Where the model of art education was not based on medium-specific training, and where interdisciplinarity would be nurtured. Where the students would want to read and write, and where the writing could get weird.
When I'm asked about my teaching philosophy, I usually think of how Gayatri Chakravorty Spivak describes education as "the noncoercive rearrangement of desire."
3. What theory and art history do you consider most essential for your students? What artist or artwork do you refer to most often?
It's always changing; whatever I've been most lit up by. Some things I've shared and discussed with students over the last year: Dana Kopel's essay "Against Artsploitation: Unionizing the New Museum," Katrina Palmer's book End Matter, Pauline Oliveros's article "Quantum Listening: From Practice to Theory (To Practice Practice)," Ithell Colquhoun's tarot cards, Amalle Dublon's lecture on Mariah Carey's "Honey," Sophie Lewis's essay "My Octopus Girlfriend," Trinh T. Minh-ha's article "The Image and the Void," JJJJJerome Ellis's book and album The Clearing, Genpei Akasegawa's 1000 Yen Note Incident, Fred Moten's tirade against Jerry Maguire in the interview "Refusing Completion," José Leonilson, Charlotte Posenenske, Adrian Piper's unrealized project Just Gossip, and Leanne Betasamosake Simpson's article "Land as Pedagogy: Nishnaabeg Intelligence and Rebellious Transformation."
4. How do you navigate generational or cultural differences between you and your students?
There are of course these differences, not just between me and the students but also among the students themselves. I think it's about cultivating curiosity, slowness, and practices of listening, without needing to make the other knowable or treating difference as something that needs to be solved.
The Sandberg is a very international school; I believe only around 10 percent of the student body is Dutch. We teach in English, but for many students English is not their first language. The linguistic diversity can be a tremendous resource in the classroom; it allows us to pull English words away from themselves and stretch them in different directions.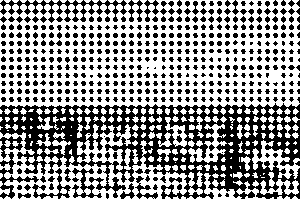 5. What changes would you like to see in art education?
Education should be free for everyone. Speaking specifically to the context of the art school where I teach, I want the fee discrepancy for non-EU students to be scrapped (the current annual tuition fee is €1580 for EU students but €5370 for everyone else), and I want to see a transparent program of scholarships for students from the Global South, as well as for refugees and people seeking asylum in the Netherlands.
6. What is your educational background? Did you arrive at art from another field?
I went to a public school, a Steiner school, and a Catholic school. I worked in high-end fashion retail, I served lentils in a vegetarian takeout joint, I was a babysitter, I was a hand model, I worked at a community radio station. My undergraduate studies were in media studies, cultural studies, and gender studies, and I did a PhD in art history and theory. I never went to art school. I have the feeling that everything important that I know about art, I learned from friends.
7. How have recent cultural movements and activism informed your curriculum?
I would say that conversations about race were more difficult before Black Lives Matter. There's a definite shift in the sense of urgency—and in how white discomfort and unwillingness work to obstruct these conversations. But, of course, there's still a lot of work to be done. I recently wrote something for the Sandberg's "Commissioned Critique" essay series, and I focused in part on the disconnect that is so often evident between "talking the talk" and "walking the walk"—you know, the futility of antiracist discourses that are not integrated with ongoing practice and a real commitment to structural change.
In terms of the curriculum, I like to draw on materials that invite students to look back and see that so much of what seems recent is actually part of struggles and conversations that have been going on for many years (for example, Françoise Vergès's work on decolonial feminist solidarities of the 1960s and '70s).
8. How much structure or independence do students have in your courses?
They have a lot of independence in determining the scope and outcome of their research projects. When it comes to my writing seminars, I try to keep them responsive and adaptable, but I often have Jo Freeman's phrase "the tyranny of structurelessness" in mind. I always come with a clear starting point, a set of references and questions, and we work together on shaping what the students will write and what the writing will do.
9. How does the program connect students to the surrounding art scene? How do they learn outside the classroom?
Recently, as part of a workshop at the Royal Danish Academy of Fine Arts, I took a group of students to Helsingor to visit a site where the artist Beverly Buchanan left an ephemeral sculpture in 1980. It was on the rocky beach behind the "Elsinore" castle, where Hamlet is set. The sculpture is not there anymore, but we were interested in its situated absence. There's a part in Hamlet where Gertrude says, "Alas, how is't with you, that you do bend your eye on vacancy, and with the incorporal air do hold discourse?" Part of the workshop was about getting students to reflect on the necessity of holding discourse with what is not there. We walked along the windy shore, got sprayed with cold seafoam, and tried to think about how "bending one's eye on vacancy" can be deployed as a critical tool in decolonial feminist approaches to the art historical archive.
In the Critical Studies department at the Sandberg, my writing seminars have often resulted in a publication that coincides with launch events and public programs organized by students in spaces around the city. I was planning a workshop for this term that would have brought students to Utrecht for "No Linear Fucking Time," an exhibition I'm involved with at BAK, basis voor actuele kunst, but it may no longer be possible with the current state of the pandemic.
10. What advice do you give to your students as they leave school and enter the field?
Sometimes students want more practical advice about how to have a career in art. I totally understand that, but I think other teachers are better at it than I am. I don't want to peddle a false dream, and I think it's basically a fluke that I'm able to support myself financially by writing about and alongside art. I also don't believe in treating art school like business school. My advice tends to be more about living. Take care of your world. Take care of each other. Competition is boring. Learning is ongoing. Topple monuments to white supremacy. As an affirmation of joy and love. Protect your curiosity. Be a body.
© 2022 e-flux and the author