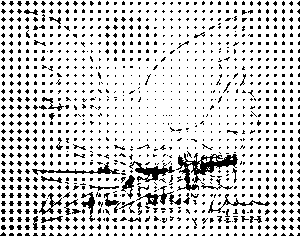 Our colleagues say that everything we've done in the field of art in Russia for the last eight, fourteen, twenty, or even thirty-plus years amounts to nothing but decorations for today's bombs. We do not agree. Everyone who had the courage to work in the contemporary cultural sphere throughout these long years was working "against history," to borrow an expression from a certain former director of a large fund. Until very recently, the precise meaning of the term "history" in that phrase was not fully legible to us. But today, the entire puzzle has fallen into place. The "fog of war" that rolled in as an illustration of the president's nocturnal February lecture1 was the final piece.

For many artists active in Russia, our work over the years has been directed at preventing that very lecture and this very "history" from taking place. Could we have done more? Yes. One could have—as a preventative measure—stopped using Russian currency, refused to associate with all Russian state and private cultural institutions, and been left to graze proudly on "honest" foreign grants. However, we get the feeling that had we done all this, the same puzzle would have been assembled even sooner. After all, a military invasion doesn't require visas. And the late-night "history" lecture had no need for a museum or cultural establishment—such lectures have nothing to do with culture and art. Besides, since the '90s, the "Western world" has barely paid attention to our obscure, "poorly-slapped-together" local art. But none of this matters anymore. As art historian Nadia Plungian wrote in her "Letter to Russia from Russia," describing the situation: "Besides us there was no one to create the foundations for a future for our free countries. There is no one now either. There is no West offering us a readymade scenario. There is not a single Soviet institution that might have solutions. We are alone."2
Now we must simply work to stop the war and focus all our energy toward this goal. Any effort to cease the invasion will be meaningful. What can we do? Colleagues from Ukraine and the EU are calling on us to hold a mass strike. And this strike effectively began when we took to the streets, when we started getting arrested by the thousands,3 or fired for signing petitions for peace,4 or when we submitted letters of resignation to our institutions in protest. The strike also began with the closure of art exhibitions, with the revocation of our artworks from museums, and with our fleeing the country. All of this is extremely important. But—despite the incommensurability of the relevant contexts—we're reminded of Hans Haacke's answer to Goran Đorđević's past call for cultural workers to strike against art institutions: yes, strikes are important, but they will be supported by those whose voices already constitute a problem for the institutions—those whom the institutions would be very happy to exclude anyway. Perhaps today what matters more than refusing to work is working for peace.
We have no moral right to judge fellow artists who are currently withdrawing their works from Russian museums. But we would have preferred that these works could be exhibited now or in the future––that they could remain in place to call for the cessation of war. We also have no real right to denounce art institutions, museums, individuals, and so on who have not expressed their convictions sufficiently openly or those who, due to their own circumstances, did not express them at all. What matters is that everyone says: "No to war!" This is important not only for the people of Ukraine, but also for the people of Russia and Belarus. Sooner or later, the time to build a new world will come. We must work now to bring this new, just, and true version of History closer. If we can do that, then even the quietest of voices, even the innermost voices of those who wish for this History to arrive, will be heard.

We will do everything we can to stop the military invasion, to help our suffering Ukrainian colleagues, and to help those fellow Russians who are protesting the war. No to war!