The idea of home is ultimately a cultural construction whose malleable limits go beyond its physicality. A home, and its kitchen, is therefore a diffuse entity.
This text was written inside a Japanese bullet train travelling from Tokyo to Kobe as part of an ongoing research trip to visit collective kitchens and other shared domesticities around the world. The trip started in the south of Senegal, and after that has followed a heterogeneous, but not random order, through Singapore, Thailand, Mexico, Canada, Japan, China, Sweden, Peru and Switzerland.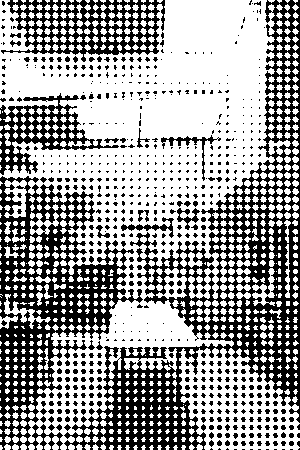 Every day, early in the morning, Patilu and her family prepare lunch in their kitchen for around 150 people in their community as part of Comedor Comunitario, a city-backed collective lunch program used daily by thousands of citizens in Mexico City. Not too long ago, what is now a collective space, used to be a private kitchen.
In 2009, the government of Mexico City initiated a social program to relieve financial pressures put on the middle class by the economic crisis and ensure healthy nutrition. While soup kitchens had been running for years, serving free meals to people with very limited resources, much of the population affected by the economic crisis either could not use them because their economic situation wasn't dire enough, or, simply wouldn't. The city thus decided to promote collective kitchens run by a mixed management system—half-public, half-private, with shared responsibilities—to encourage community participation and promote citizen appropriation, all the while making a significant impact with limited economic resources.
The system is simple: any citizen with a room larger than thirty square meters in their home can apply to use their house as a community kitchen. If accepted into the program, the city will install an industrial kitchen, supply all kinds of cookware for volume cooking, and deliver various non-perishable foods like rice or beans on a bi-weekly or monthly rhythm. The people responsible for each kitchen, in turn, are expected to cook for their community and offer a daily lunch menu in their home. Usually in Mexico, a low cost lunch menu, called comida corrida, costs about eighty pesos and is generally comprised of beans with rice, some meat, tortillas, and a soup. The menu served in these Comedores Comunitarios is similar, yet thanks to government subsidy, can be sold for only ten pesos, which is enough to pay a minimum wage to those participating in the preparation of food and maintaining the space, but nothing more.
Officially, food served at the Comedores Comunitarios must be consumed in situ, but often community members take food home for the family dinner. Many are family run. Others, however, employ outside personnel. Those who work in the kitchen do so for different reasons: some are there to support the community, while others need the paycheck. The kitchens are largely managed by women, who in many cases are either housewives or were previously unemployed.
In the eight years since the program began, hundreds of houses in Mexico City have been refurbished to accommodate communal daily meals, transforming a private home into a public space. Yet the transformation of a home into a Comedor Comunitario typically involves only minor changes to the structure of the house itself. The communal dining room might simply be located in an old garage, or a patio may be covered; a living room filled with stacks of rice and beans. The residents of these homes co-live with neighbors during lunch hours. The public and the private, the domestic and the urban, coexist.
What does change, more than anything, are the dynamics of the neighborhood. The community dining room becomes an extension of the adjacent houses; the collective kitchen replaces or complements private kitchens that have otherwise ceased to be regularly used. Despite being a relatively new program, the daily routine of cooking for the community, eating or picking up the food at the dining room, and meeting neighbors, has taken root quickly throughout the city. In fact, when entering into the collective dining room, one feels as if one is entering into a domestic space.
The influence of community kitchens extends well beyond the house in which it is located, and when looking at the map of these collective dining rooms, it is evident that their impact goes far beyond their specific neighborhoods. The city is full of these spaces, that together act as an urban network of collective participation.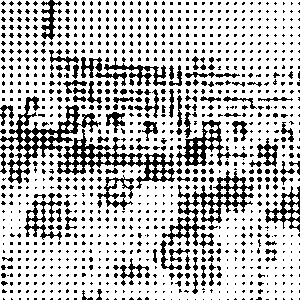 While the adaptation of housing for community use might seem quite unusual, community kitchens are not new to Central and South America, where the first canteens were born at the end of the 1970s in Lima, Peru, during a period of great social mobilization and politicization that ultimately brought down the military regime. Between 1978–1979 the national teachers union SUTEP occupied local schools as they pressed for better wages. In solidarity with the strikers, women from the communities began to prepare collective pots of food for them. For weeks, schools became places of political discussion about working conditions, housing, and communities. Many of the women who were leading these collective pots participated in political meetings, which encouraged them to start a women's organization focused on providing food for their families and communities more widely. Currently, the so-called Comedores Populares in Lima provide food to nearly half a million people per day, with more than one hundred thousand women employed in cooking for the community, and therefore, politically active.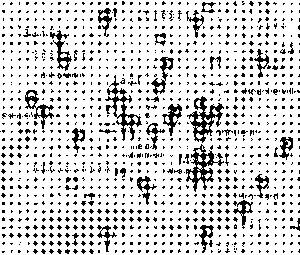 In the early 1980s, three women in Québec decided to cook together to reduce household costs. Thanks to a social worker who was acquainted with their domestic organization, community kitchens started being implemented within neighborhood associations, and the initiative grew. By the end of the 1980s there were already more than one hundred collective kitchens operating in Québec.
In 1990 a group of women from the Québec kitchens traveled to Lima to visit the Comedores Populares. The trip allowed them to become aware of their political power and led Québec's collective kitchens being organized under a partnership, Regroupement des cuisines collectives du Québec, and begin operating officially as a network.
Québec's collective kitchens only operate once every two weeks. On those days, the group meets to cook large quantities of food, and each of participant takes home as much food as needed for themselves and their relatives. The groups are small, with about eight people each, and they are run by a social worker who also organizes the sessions.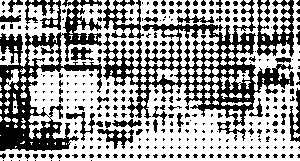 A couple of years ago, Care Yoshikawa, a place dedicated to the elderly run by the association Fukushi Gakudan, opened in Saitama, a town close to Tokyo, Japan. During the design process, the architect, Chie Konno, proposed to install a large kitchen in the offices for occasional events. The kitchen was designed as a large table with a stove and sink, situated near a big window to connect with other activities taking place.
During construction, children from the neighborhood began to play in and appropriate the space, many of which were spending hours at a time in the site. A group of elderly women noticed that, as their parents would work late, the children were eating poorly, and decided to start cooking for them. Currently, they meet every Monday, Wednesday, and Friday to cook dinner for around thirty children. Many adults have since joined the dining ritual, making the children's kitchen a space for the entire neighborhood. Some residents even grow food on their balconies to use in the kitchen. Collective participation allows for low-cost meals to be provided to everyone.
Care Yoshikawa is not the only collective kitchen for children in Japan. Popularly called Kodomo Kitchens, there are around 500 kitchens operating in a similar manner around the country. And while the phenomenon is quite new, it is growing fast.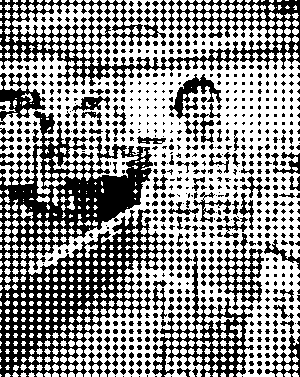 What is most interesting about all of these cases is not so much the collective kitchen itself, but the effect that it has on the pre-existing homes, neighborhoods, and communities. Collective kitchens become part of everyone's domestic sphere, despite being far from each of their houses. They are, in some ways, an extension of their users' homes. A kitchen away from home, used from time to time, allows the domestic sphere to expand.
Proximity and the distance between parts is key to the success of collective kitchens. Kitchens cannot be too far away from the community; they must be comfortably and conveniently accessible. While the idea of distance and comfort is variable from city to city and from culture to culture, the collective kitchen becomes the center of a set of dwellings that relate not by being in immediate physical contact with each other, but by sharing a space. If we abstract this idea and remove food from the equation, could we imagine a city composed of housing and collective rooms, strategically located satellite spaces where any household activities could take place? A fragmentary domesticity; a city composed of diffuse homes.
Future Public is a collaboration between the New Museum's IdeasCity initiative and e-flux Architecture for IdeasCity New York, 2017.
This research was made possible by the 2016 Wheelwright Prize from the Harvard Graduate School of Design.
Future Public is a collaboration between the New Museum's IdeasCity initiative and e-flux Architecture for IdeasCity New York, 2017.