Nick Axel You have done a lot of work after the 2011 Tōhoku earthquake and tsunami dealing with reconstruction. Can you speak to the type of effect this event has had on the practice of architecture in Japan?
Toyo Ito After the earthquake and the tsunami, architects were not called on by anyone in Japan. Those who were called were the engineers. So after the tsunami, we had to proactively go to the municipalities to propose something. We went and had conversations with the people who were victims of the tsunami, and we realized that there was a gap between what they wanted and what the local, prefecture, or government authorities were trying to do.
Nikolaus Hirsch Could you explain how your vocabulary and design strategies have changed in the post-tsunami era?
TI First, I went to the disaster areas. I was very proactive in proposing a number of ideas, but they were not accepted because the authorities followed modernist ideas of reconstruction. The only thing that we were able to do was build a very small house for the community. That experience gave me the idea of creating something that would be based on communication with the people who are actually going to use that particular space.
NA Your museum project in Omishima actually predates the earthquake and tsunami by a number of years. What first brought you to work in the countryside? What do you think an architect can do there that they can't do in cities?
TI In anticipation of the Tokyo Olympic Games in 2020, large scale projects are being developed based on the typical modernist architectural ideology and the global economy. I have found that my architectural ideology has begun to greatly diverge from this. I began to think that creating architecture in the countryside or underpopulated areas such as Omishima can lead to more innovative ideas about tomorrow's architecture, and so I began regularly visiting the island. In local communities, we can recover a close relationship between nature, human beings, and architecture. This renewed relationship can help us find an answer to ecology and sustainability, the primary themes of contemporary architecture.
NH Has this new type of work in Omishima changed the type of practice in your studio when you plan a large public building that results from a major competition? And vice versa: what is the impact of your expertise as a designer on the rather informal work in Omishima, for instance, when it comes to renovating a house, to decide on a door, a window, the configuration of a floor plan?
TI In order to get public architecture projects, we must submit competition proposals. This means that the discussion with the users can be started only after winning a competition. When creating Home-for-All projects, we have discussions with the residents from the very beginning of the project. After this experience, we have begun to introduce this approach in all of our projects, even more traditionally public onees, as much as possible. We made use of this method, for instance, in our "Minna no Mori" Gifu Media Cosmos, and plan to take a similar approach for future projects.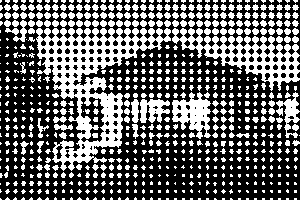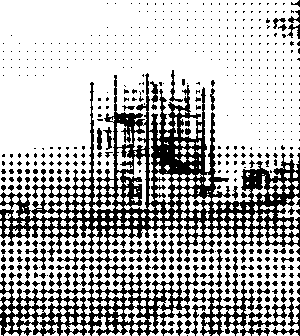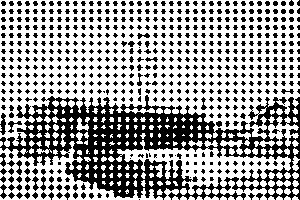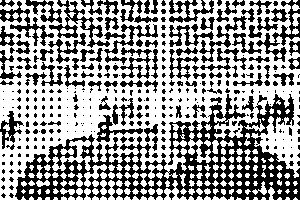 NA What does it mean to be a Home-for-All? What does it take to make one?
TI When working on a Home-for-All project, we always try to keep in mind the idea that it should "be created and built by all." Japan has suffered from several major natural disasters in the past few years. Temporary housing was built, but there was no place where people could re-establish connections with one another. Although a very small project, we started creating Home-for-All as a place for people to reconnect. Thanks to donations from all over the world, sixteen Home-for-All projects were created in Tōhoku. Around ninety Home-for-All projects were built under the Kumamoto Prefecture's leadership in response to the Kumamoto Earthquake in April 2016.
NH Home-for-All in Omishima was developed over a long period with students from the architecture school you initiated in Tokyo in 2011. What was your intention, your ambition behind initiating such a program? Is it still the same today as it was back then?
TI Architecture departments of universities tend to teach theories, and not confront the reality of creating something in real life. I started the Ito Juku school as a place where students can experience what cannot be learned at universities. At first, most were young architects or architecture students. But recently, diverse kinds of people, such as craftsmen (plasterers and carpenters), homemakers seeking a new lifestyle, etc. have joined, so the school has been able to engage in more diverse activities.
NA Your practice has often confronted the limits of architecture, such as in the structure of National Taichung Theater and Sendai Mediatheque. Yet the limits you encountered in your post-disaster reconstruction work were not of an architectural nature per se—they were not tectonic—but rather those of architectural practice itself. How did you understand this type of response from the authorities?
TI What we have learned and experienced as architecture is something that came from western countries. It was part of a process of modernization that came from the west. At first, perhaps, during the twentieth century, it contributed to Asian countries and their people. But now, I feel that it is something that is no longer suitable. I see its limits. There's a gap between what I have been doing in the past and, for instance, the victims of the tsunami and what they want. What I am now trying to do is to think about how to fill that gap.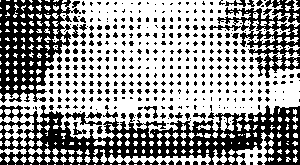 NH In a way one can see two different approaches to architecture here. First, there is a practice characterized by a strong authorship, the development of a particular formal language—new inventions in terms volumetry, facades, floor plans, sections, and materiality. The other type of approach, characteristic of the kind of work you have been doing largely after the earthquake, is self-initiated, seemingly non-designed oriented, not driven by a formal agenda, but rather by carefully renovating, looking into what´s already there, the existing as a given. How would you describe the role of the architect then, more broadly speaking?
TI Throughout the twentieth century, industrial technologies have defined architecture. Because of this, there was a split, a differentiation between the natural environment and architecture. So now, what architects should do is put these two things back together. We have to recover what was done in the past.
NA What does this mean, to re-unify architecture and nature, especially when working in post-disaster zones?
TI The reconstruction plan devised by the government after the earthquake was to cut and flatten land in a mountainous area for new housing, fill in the seaside areas with this soil, and construct high seawalls. This method of reconstruction is based on a modernist architectural ideology which believes that nature can be controlled by technology. However, people who used to live in these afflicted areas, through farming and fishing, have long been in close relationships with nature. The government's reconstruction plan has a totally opposite approach toward nature than that of the residents. I am very worried about how the individual characteristics of the local communities will be lost when placed in such a homogeneous environment.
NA Does this new mentality you have towards architectural practice change the types of projects you take on today?
TI In Tokyo, technology has arrived to a certain point where everything is about building skyscrapers. There is a very development of the city. Perhaps there is nothing left for me to do in Tokyo. I would rather go to more rural areas, to places where I have the possibility to talk to people.
NH Since the late 1970s until today, your work can be seen as a seismograph of architectural shifts, questioning, redefinitions, invention of new paths. Do you see your role as someone who has to constantly define, question and change what it means to be an architect and to plan and build a piece of architecture?
TI Yes, I totally agree. I think there is no point building architecture if you do not constantly re-define, question, and change as an architect.
Positions is an independent initiative of e-flux Architecture.
​Positions is an initiative of e-flux Architecture. This interview took place during the e-flux conversation series Practice at Milano Arch Week 2018, held at the e-flux Teatrino pavilion designed by Matteo Ghidoni—Salottobuono, made with the help of the Friuli-Venezia-Giulia (FVG) Region and by Filiera del Legno FVG (with the coordination of Regione FVG and Innova FVG).